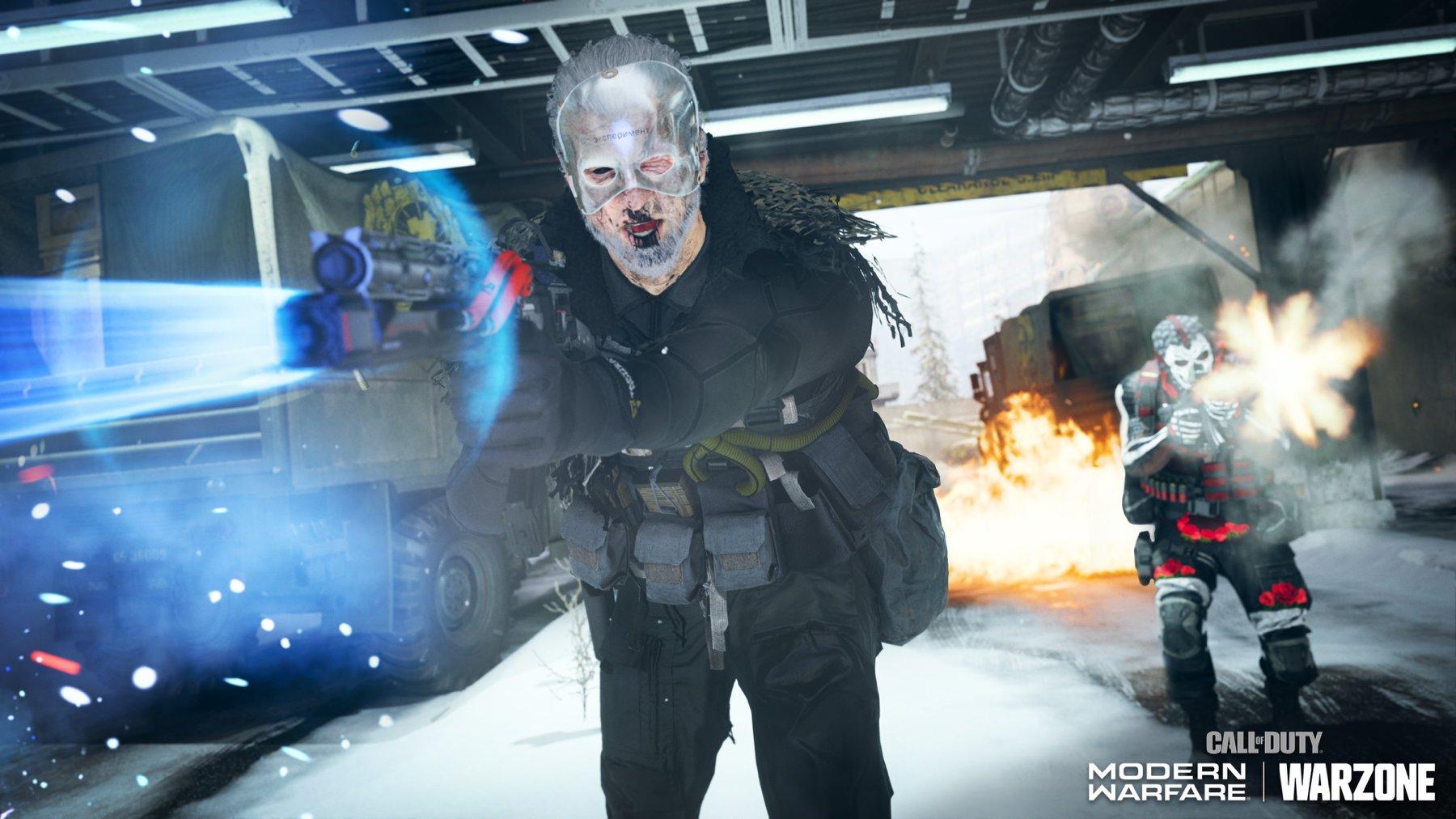 Dr. Karlov Is 'CoD's Own Frightening Figurehead
With Leatherface and Billy the Puppet's introduction in the 'CoD' Haunting of Verdansk update comes the franchise's own villain, Dr. Karlov.
Halloween has officially hit Call of Duty: Warzone and Modern Warfare, thanks to a new update from Infinity Ward and Activision, and it's just as frightening as players had hoped it would be. Previously, there was a leak suggesting some frightening figureheads from some of the biggest horror franchises would be making an appearance in the game, and it looks like the new update will be bringing all of that and more this Halloween season.
Article continues below advertisement
One of the new additions to the games with this Haunting of Verdansk update is the introduction of Dr. Karlov, a villain of sorts with some evil methods of his own. But who is Dr. Karlov, and what is his role in Warzone and Modern Warfare?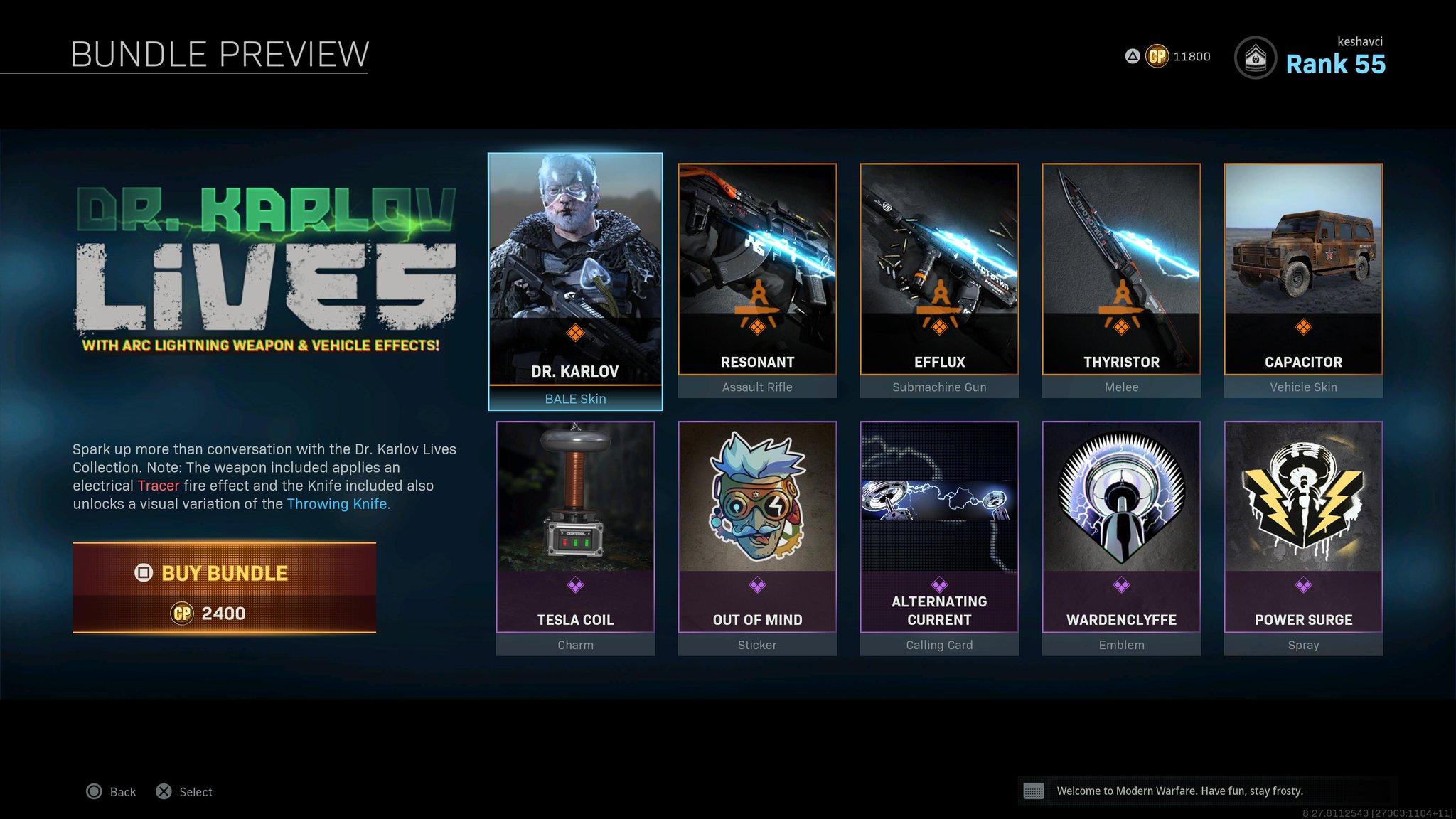 Article continues below advertisement
Who is Dr. Karlov in 'Call of Duty'?
While the new update brings some of the infamous terrors from the Saw and Texas Chainsaw Massacre franchises, Dr. Karlov is the video game series' own original character. Described by developers as an "infamous Verdansk urban legend," he was a scientist who obsessively studied the effects of electricity, running "experiments" on those who came too close to his hideout.
With this update comes the opportunity for players to unlock his electric throwing knife and electric weapon blueprints, as well as a skin modeled after Dr. Karlov's own image.
These bonus skins and weapons are being added in addition to the Leatherface and Billy the Puppet features, including other cosmetic items for your characters and machinery.
Article continues below advertisement
Zombie Royale mode is also coming with the new update.
One of the features players are arguably the most excited for is the limited-time "Zombie Royale" mode, offering players a new spooky gameplay experience. After dark in Verdansk, the undead come out to battle against the living — or, in some cases, on the same team.
The official Call of Duty blog describes this Zombie Royale as a "mode where death is far from permanent." Players will be separated into teams, forced to fight the horde of zombies that arises at midnight.
Article continues below advertisement
But when players are killed by a zombie, they don't respawn in the Gulag. Instead, they'll be turned into a zombie, finding themselves with "supernatural abilities," such as a faster speed, better jumps, stronger melee attacks, and even thermal vision.
Zombie players cannot carry weapons, so your arsenal of guns and knives will be retired until (or if) the player manages to come back to life.
Once turned into a zombie, you'll still be playing as part of the same team, and your goal will still be to eliminate other (living) players. If a zombie player attacks a living player, they'll drop a syringe. By picking up two of these, you'll be able to return yourself to your human form, no longer being part of the undead.
The goal is to be the last team with living members standing — so if all but one of your team's players are zombified, your team could still snag the win for the round.