Is El Chapo's Wife the Most Ride-or-Die Woman Ever?
Who is El Chapo's wife, Emma Coronel Aispuro? Here's everything to know about the most loyal wife ever — from her Instagram to her twins.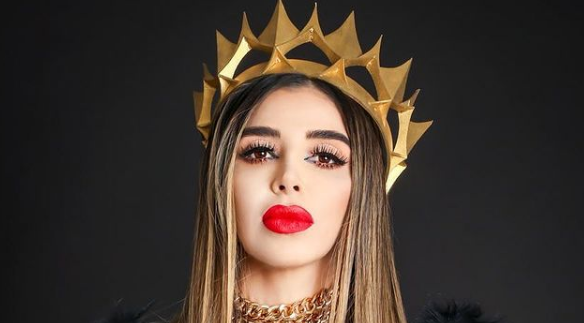 In an interview taken around the time of El Chapo's arrest, his wife Emma Coronel Aispuro just couldn't seem to understand why people were so obsessed with her husband, real name Joaquin Guzman.
In her discussion with Telemundo, the spouse of the notorious drug kingpin insisted that he was a "normal" and "simple" man.
Article continues below advertisement
As she told it, she had no idea about Guzman's criminal activity. This was in 2018 and in February of 2021, she was arrested for international drug trafficking.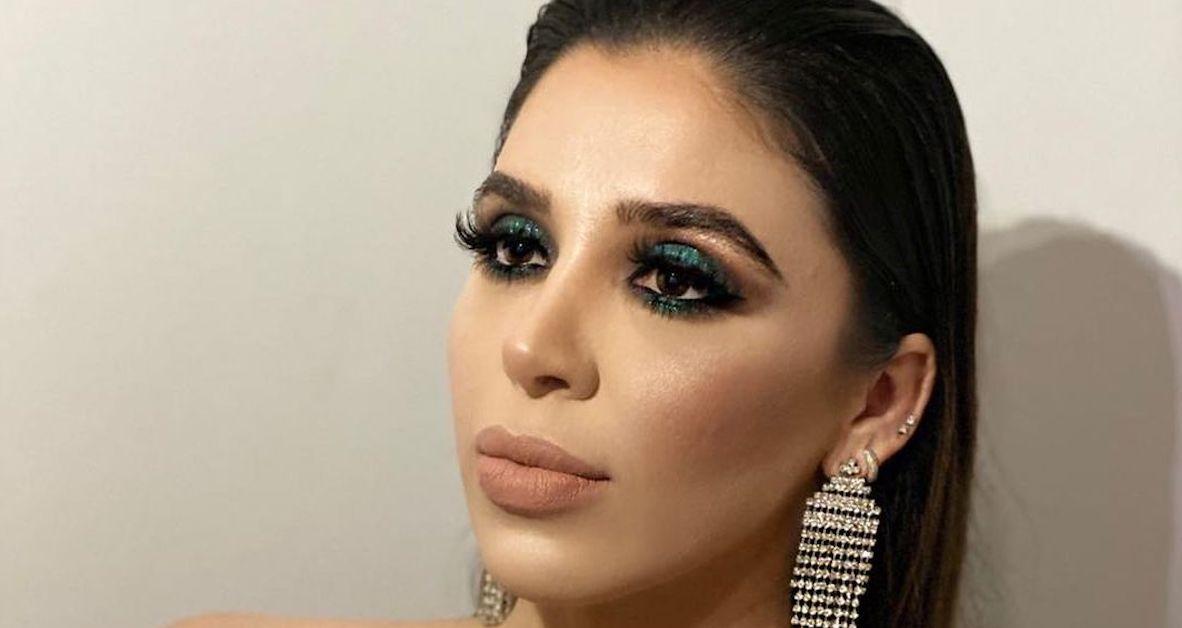 Article continues below advertisement
The charges against Joaquin "El Chapo" Guzman's wife, Emma Coronel Aispuro, contradict her 2018 interview.
In the same Telemundo discussion, also went on to say that she has never personally witnessed him doing anything illegal and that is was "not fair" how the media made him "too famous," blaming journalistic sensationalism for all of these claims about his involvement in dealing narcotics illegally.
She did, however, go on to say in the same interview that Guzman is interested in his trial, for the sole fact that he can clear the air about his business activities.
Now, the 31-year-old is being charged with "helping him run his criminal empire," as per AP reports. She was "charged with conspiracy to distribute cocaine, methamphetamine, heroin, and marijuana in the U.S."
What's more is that she's also being charged with assisting the world-famous narcotics dealer in escaping from a Mexican prison in 2015, and was stopped from carrying out a second jailbreak prior to his extradition to the United States.
Article continues below advertisement
So, who is El Chapo's wife?
Article continues below advertisement
Emma (birthday July 3, 1989), is an American-born beauty and the once official Coffee and Guava Queen of Sinaloa. She married El Chapo the day of her 18th birthday — he was 50 at the time. During the 11 plus years they've been married, she's gone on record to display unwavering support for her husband, prompting many to call her the ultimate "ride or die."
During their time together, Emma has had two children with Joaquin. Her interview with Telemundo is the first time she's spoken publicly in more than two years. In the televised appearance, she discussed the fact that she's never missed a day seeing her hubby in court.
That's some devotion right there.
Article continues below advertisement
You can keep up with Emma on Instagram.
Article continues below advertisement
If you're into following alleged-Narcos' wives' Instagram accounts then you'll probably want to follow Emma's page which has an impressive 500k+ followers (as of this writing).
Article continues below advertisement
It might have something to do with the fact that she's married to a known drug-trafficker, but it doesn't make the photos she's uploading less great, or the comments that people are leaving on her account, either. Behold the glory below.
Article continues below advertisement
There are tons of folks on social media who are commenting that Emma needs to be "freed" based on her devotion to her husband alone.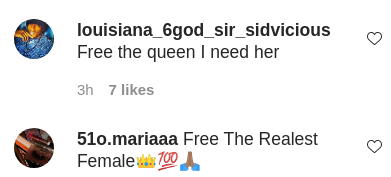 Article continues below advertisement
El Chapo and Emma have twin girls.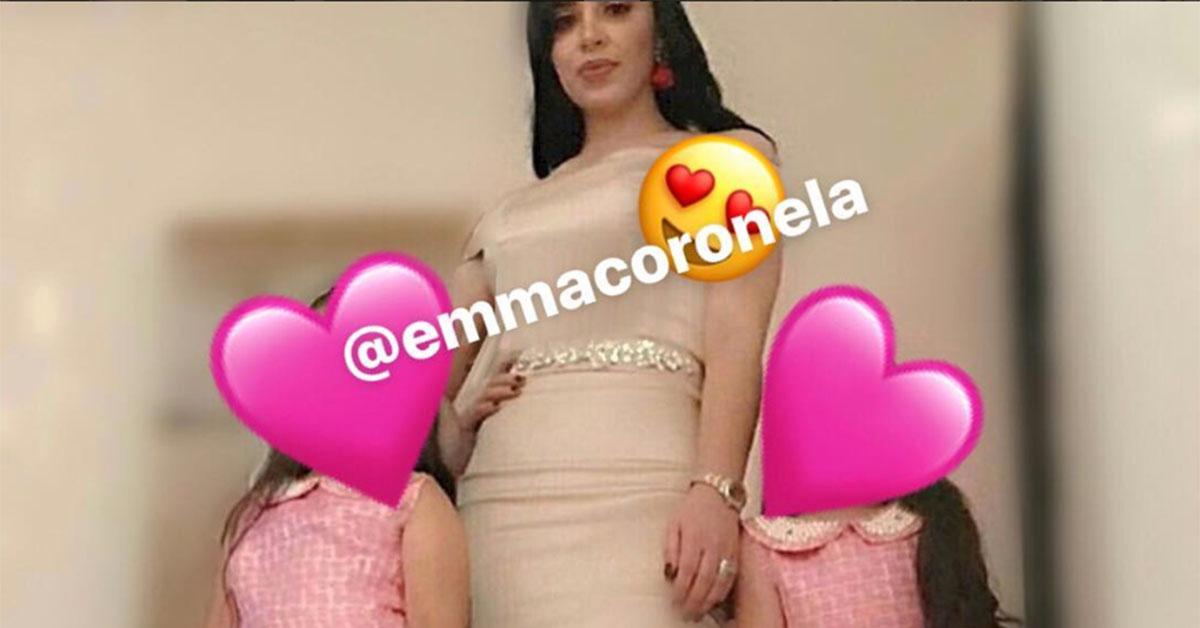 Article continues below advertisement
Emma and El Chapo's 9-year-old girls, Emali and Maria, were in the news in 2017 and people were up in arms over the extravagant Barbie-themed birthday party Emma threw for the kiddos.
If Emma goes to prison, it's unknown what will happen to their children or whose guardianship they will go under.
Currently, Guzman is serving a life sentence in ADX Florence, a maximum-security federal prison located in Florence, Colo. AP news reports that getting involved in drug trafficking is something he got many of his family members involved with.
"Coronel worked with Guzman's sons and a witness, who is now cooperating with the U.S. government, to organize the construction of the underground tunnel that Guzman used to escape from the Altiplano prison to prevent his extradition to the U.S."
Article continues below advertisement
The outlet continued: "The plot included purchasing a piece of land near the prison, firearms and an armored truck and smuggling him a GPS watch so they could 'pinpoint his exact whereabouts so as to construct the tunnel with an entry point accessible to him.'"
Emma isn't El Chapo's first wife.
Article continues below advertisement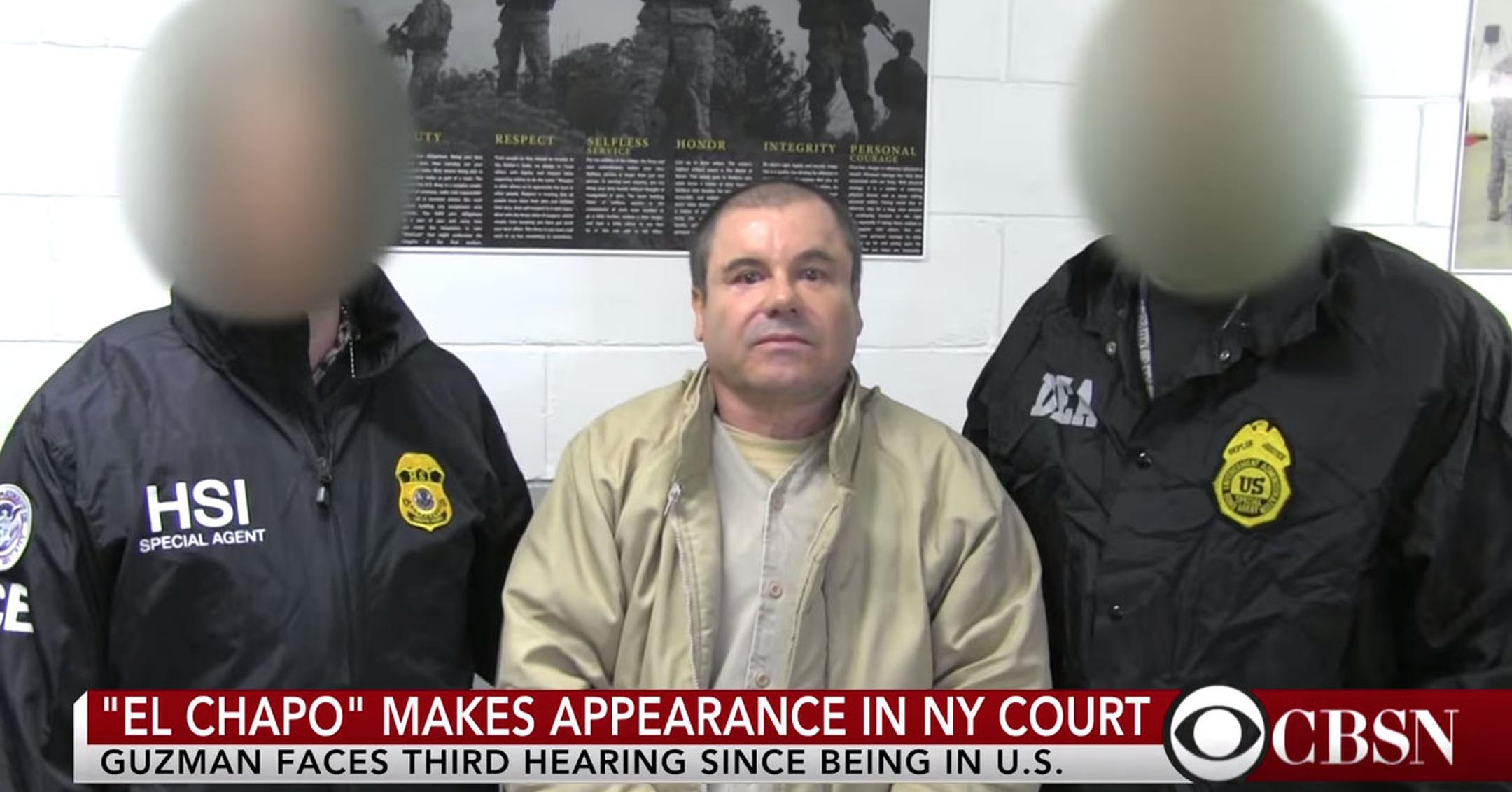 Joaquin Guzman married his first wife, Alejandrina Maria Salazar Hernandez, in 1977. They had a small ceremony in Jesús María, Sinaloa, and had three children together. Their first son, Cesar, was unfortunately killed in 2012.
He's survived by his younger brothers, Ivan Archivaldo and Jesus Alfredo. Jesus was kidnapped in 2016 during a celebration at La Lache restaurant, a hoitey-toitey spot.
Article continues below advertisement
The gunmen who took him released him days later, probably because they realized it was better to not get on El Chapo's bad side.
In 2018, Alfredo was also added to the DEA's 10 Most Wanted List.
What do you think about Emma's devotion to her husband? If you find it admirable that she's sticking by him despite the fact that he's (probably) the biggest drug lord in Mexico right now, then you're probably of the Breaking Bad fanbase that was so vociferously against Skyler for not being cooler with the fact that her husband, Walter White, cooked meth.