Drug Lord El Chapo Is Now at the Highest Security U.S. Prison Following His 2016 Escape
Where is El Chapo now? The infamous drug lord has been in a high security U.S. prison since his 2015 escape from a Mexican jail. Details inside.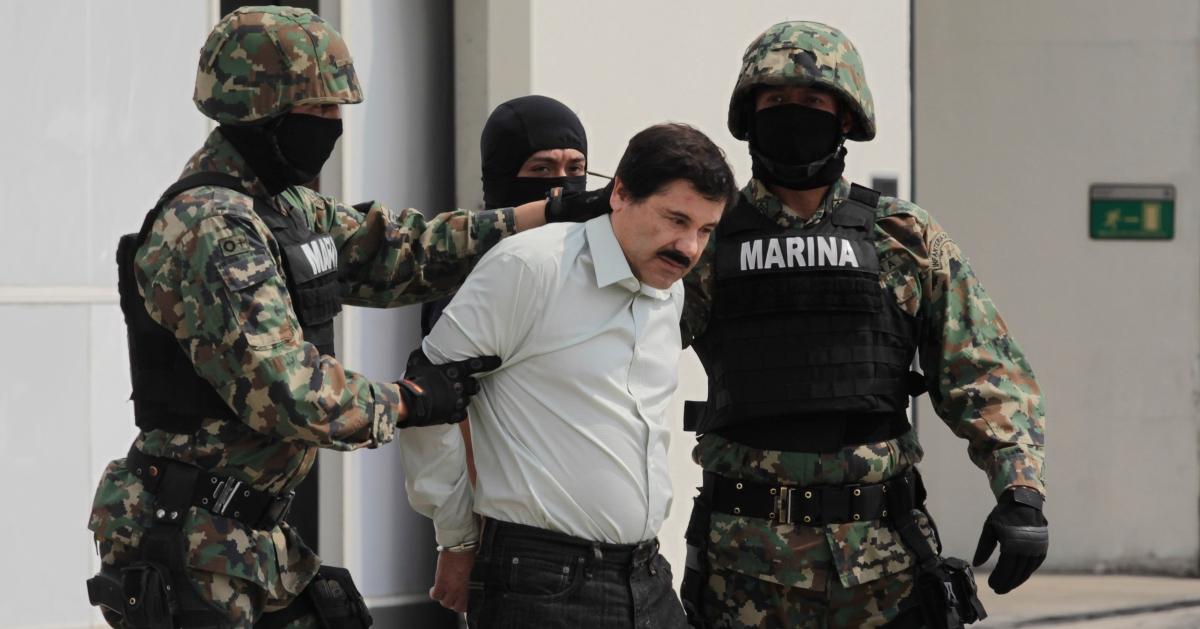 Joaquín Guzmán aka El Chapo is one of the world's most infamous drug lords in history, aside only from the likes of Pablo Escobar. The Mexico native exported more drugs into the United States than anyone else in history through the use of elaborate tunnels underneath the borders. El Chapo's cartel, Sinaloa, grew and distributed a wide range of illegal substances, including marijuana, cocaine, methamphetamines, and heroin.
Article continues below advertisement
Aside from leading a huge drug cartel in Mexico, El Chapo was also known for escaping prison several times. His most famous escape was caught on camera in a Mexico prison in 2015. The convicted criminal escaped through ventilated and well-lit tunnels that began under his prison shower. The tunnels were dug by cartel members, and he had a motorcycle waited for him once he got above ground.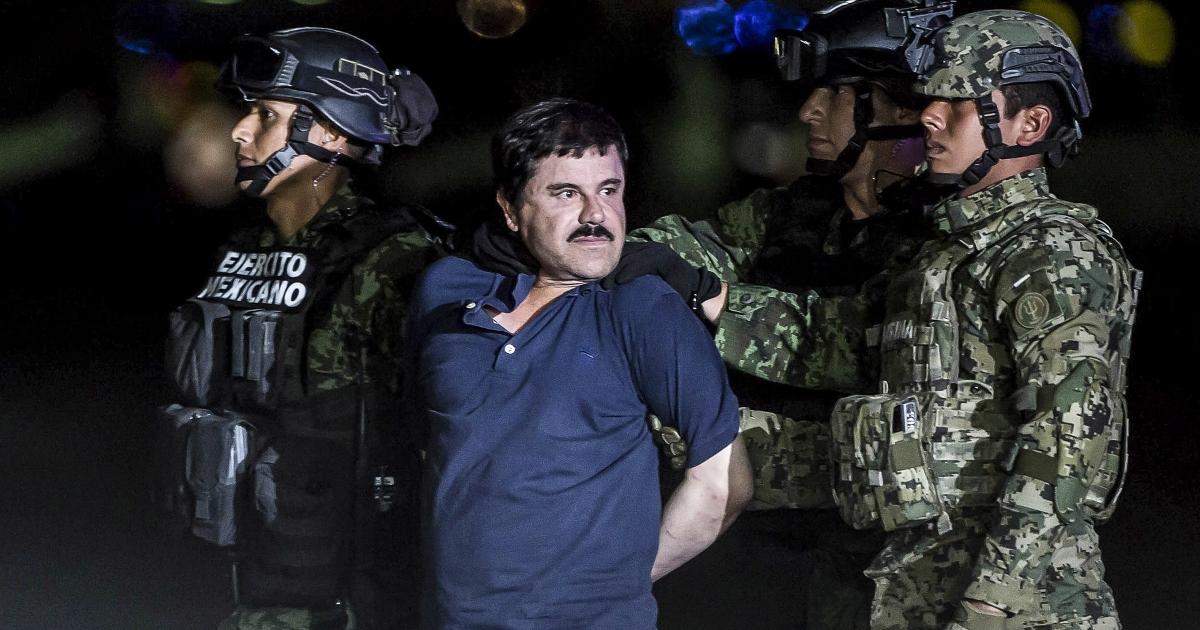 Article continues below advertisement
Since then, El Chapo has been under intense surveillance, as nobody wants to risk the possibility that he could escape again.
Where is El Chapo now? Details on where the drug lord is imprisoned now following his elaborate escape.
Where is El Chapo now?
El Chapo's first prison escape was in 2001, when he bribed Mexican guards to electronically open his prison door after he learned that he would soon be extradited to the United States. He was then rolled out of the prison in a laundry cart, where he then fled via a van. He proceeded to evade authorities for 13 years, and he was arrested for the second time in 2014.
He was sentenced to life in prison in the Federal Social Readaptation Center #1, which is known as "Altiplano" for short.
Article continues below advertisement
El Chapo's prison conditions were bleaker than his first stint — he was in solitary confinement for 23 hours per day, and his cell did not have windows. His cell was located near other drug cartel members, even those who feuded with Sinaloa.
In July of 2015, El Chapo escaped from prison once again. Guards grew concerned when they could not see El Chapo on the security camera for more than 25 minutes. The shower area of his cell was apparently the only part that could not be seen by cameras.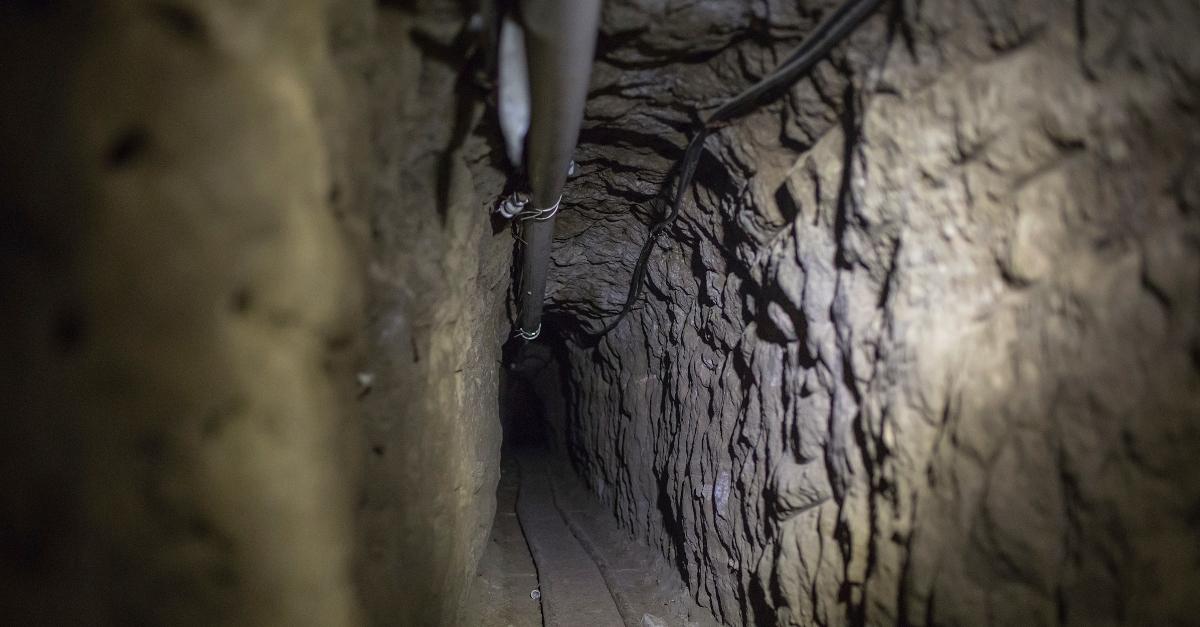 Article continues below advertisement
When guards investigated El Chapo's room, they saw that he was gone and that there was a tunnel that originated in the shower. In said well-constructed tunnel, they found ladders, lighting, tools, and an abandoned red motorcycle.
El Chapo remained on the run for several months, and he even let actors Sean Penn and Kate del Castillo interview him in a feature for Rolling Stone. It was the first time he publicly acknowledged being part of a cartel.
Though many thought that El Chapo would soon be captured following this interview, that wasn't the case.
He was discovered in the beach town of Los Mochis after an alert for a stolen car went public.
After his arrest in January of 2016, El Chapo was extradited to the United States. Multiple states had warrants out for his arrest. After being held in a Manhattan high security prison, the drug lord was sentenced to life in prison in July of 2019.
Article continues below advertisement
El Chapo is now an inmate at United States Penitentiary Administrative Maximum Facility (ADX) in Florence, Colorado. The prison is considered to be the most difficult in the U.S. to escape from, as cells are fully made from cement, and it has a higher level of security than a maximum security facility.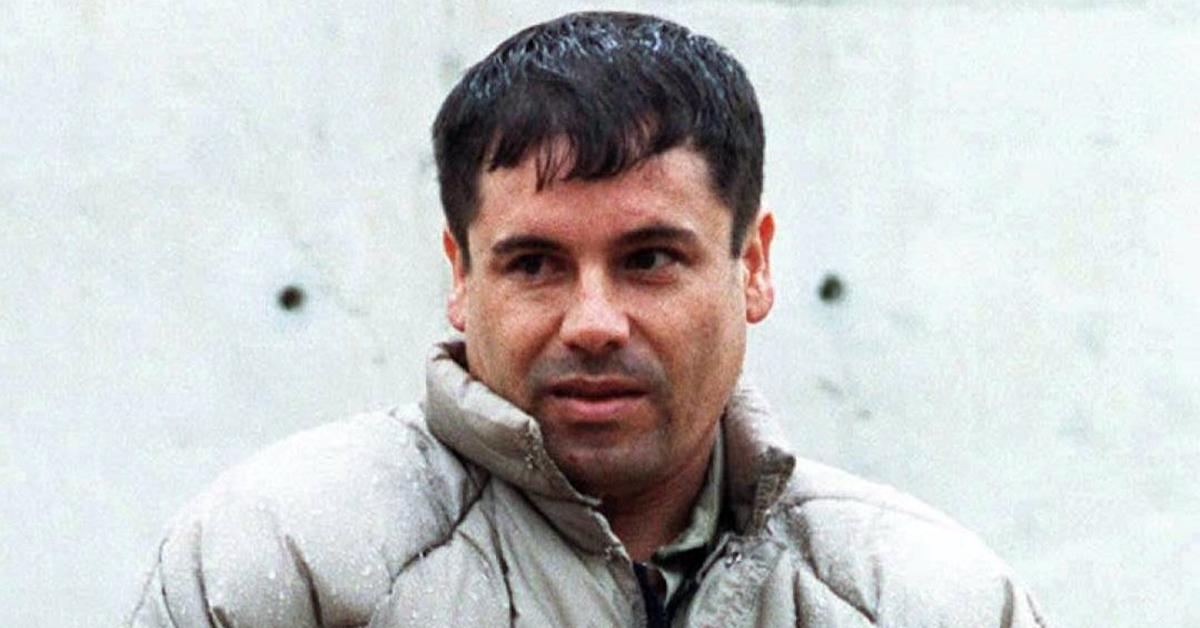 El Chapo has infamous fellow inmates at ADX.
Some of the most nefarious criminals from the past few decades are also spending the rest of their years at ADX. Boston Marathon bomber Dzhokhar Tsarnaev, Unabomber Ted Kaczynski, and Oklahoma City Bomber Terry Nichols are all inmates at ADX.
The above maximum security prison also has the nickname of "Alcatraz of the Rockies," meaning that a third escape from the cartel leader is unlikely.