WTF Is This Hawk Drama on TikTok?
Tiktok user @hawkhatesyou was banned on TikTok, or deactivated their account on TikTok, it's unclear. Let's get to the bottom of the drama.
There's currently a trending sound on TikTok that goes, "Who the f--k is Eli? B---h who is Eli?..." that's been showing up frequently on our For You Page.
We recently saw a version of it where one TikTok user wrote on the screen, "Who tf is Hawkhatesyou?" Naturally, we looked up who "hawkhatesyou" is and immediately entered what we like to call a TikTok spiral.
Article continues below advertisement
This spiral took us to Instagram, YouTube, and even deep in subreddits. So who is @hawkhatesyou? Why was their account deactivated? And what's the drama surrounding all of this? Let's get into it...
Who is Hawk on TikTok?
TikTok user @hawkhatesyou is a content creator and has her own Only Fans. The user behind the account's real name is Angela, but seems to go by Hawk.
Hawk also runs another account, @discorobotdance. Hawk started posting on the latter account more actively after @hawkhatesyou was deactivated or banned. It's unclear which since @discorobotdance's bio says "b4nn3d at 2.8 mil," but in this video she says she deactivated it.
Article continues below advertisement
Why was @hawkhatesyou deactivated or banned?
It all started when this video (and possibly others?) surfaced of Hawk when she was younger using racial slurs. After @hawkhatesyou was taken down, she went onto @discorebotdance to apologize.
In the video, @discorobotdance says, "10 years ago... I used to say words that were not mine to say, and make jokes that were not funny at all, more specifically the "N" word. Which me now, absolutely I know that that's wrong... I f--ked up. And I want to apologize. And I want to continue to apologize, and keep learning and growing. To the Black community. I am very sorry..."
Article continues below advertisement
She continued to apologize with another video showing a clip of her from that same time, doing a dance to an indigenous song. In the video, she states that at the time she had no idea there was "any correlation to the indigenous community" and that she "wants to take the time to apologize to the indigenous community, all of my indigenous mutuals and followers, my goal was never to offend or make fun of anybody, but it was still very much so wrong, so for that I am very sorry..."
But wait, there's more Hawk drama!
Now this one takes a wild turn, so stay with us. If you want to read the whole reddit thread, here it is, but TikTok user @epephany also explained all the drama surrounding Hawk in the videos below.
Article continues below advertisement
To sum up the Vegas drama for you, Hawk and her supposed girlfriend, Honey, slept with a man, which, to each their own. People have threesomes. But allegedly, this man came to Vegas with another woman he was seeing, and while he, Hawk, and Honey were hooking up, she was locked out of the hotel.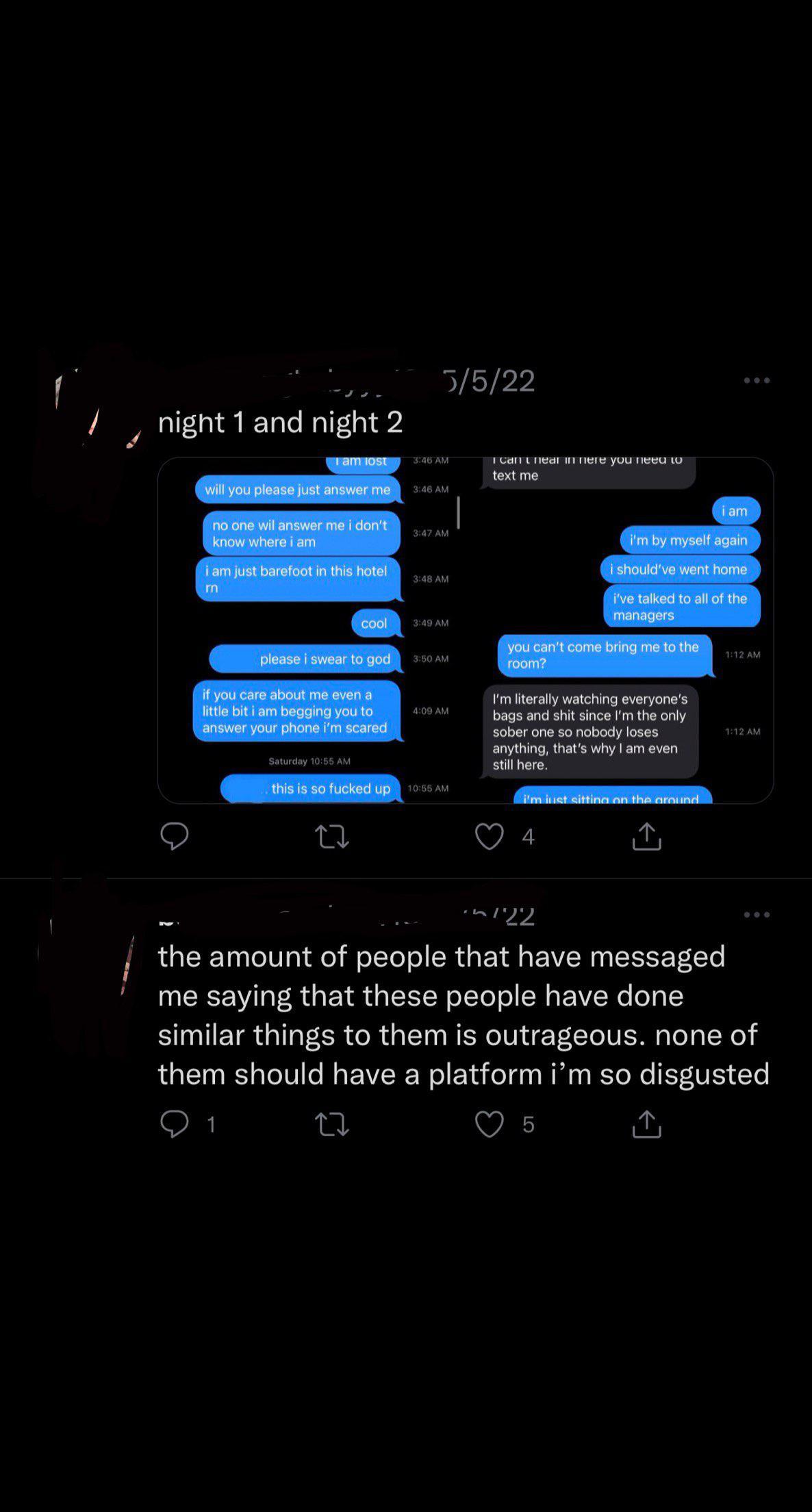 This spiral was definitely two hours of our lives that we'll never get back. Guess what happens in Vegas doesn't always stay in Vegas.