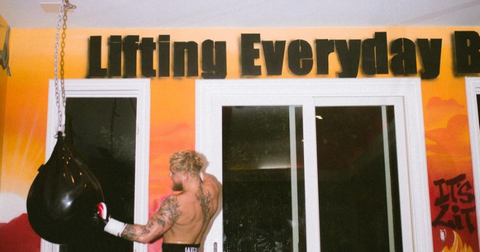 Jake Paul's First Fight of 2021 Is Sooner Than You Think
By Sara Belcher

Feb. 8 2021, Updated 10:38 p.m. ET
Prolific YouTuber and former Los Angeles resident Jake Paul has many plans to step back in the ring in 2021. Coming off of his surprisingly successful fight with former professional basketball player Nate Robinson, Jake currently has a record of 2-0, and he's looking to increase those numbers in the coming year.
Article continues below advertisement
But who is Jake fighting in the coming year? It's too early to know his full fight list, but it's possible we'll see him up against some big names in the following months.
Jake Paul has two fights confirmed for 2021.
The year has only just begun, but Jake already has plans to enter the ring twice in the first half of 2021. According to former MMA fighter and analyst Chael Sonnen, Jake's first fight of the year will be against Ben Askren, a retired MMA fighter, on March 28.
"@jakepaul doesn't trust many in the media to spread the word.... [I] was told 'Ben then Dillion,'" he tweeted before the end of 2020, exclusively breaking the news of the fight.
Article continues below advertisement
While Chael shared a promo image of the fight with a March 28 match date, Jake has not publicly confirmed the fight himself on his public social media channels.
But just recently, the creator did confirm a potentially bigger match he has planned for April 17. On Jan. 20, Jake tweeted an announcement in collaboration with Triller's Fight Club.
Jake is set to headline the event, fighting against a currently unnamed opponent, who is expected to be announced in the coming weeks.
Article continues below advertisement
"Hate me or love me, you can't stop me. April 17th, I headline a global PPV event and I am getting my third knock-out in a row," Jake said in a statement. "I look to prove to the world that I am and I will remain one of the biggest names in this sport."
He will also be doing documentary-style videos leading up to the event, sharing his training process on Triller.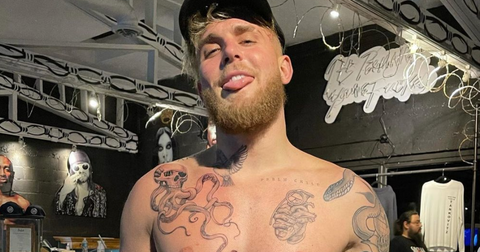 Article continues below advertisement
Jake is still trying to get Conor McGregor to fight him.
While Jake's previous fight records include former professional athletes and fighters, his plan is clearly to go big or go home, because he's spent months challenging pro MMA fighter Conor McGregor to step into the ring with him.
According to TMZ, Jake offered the now-retired fighter $50 million to take him on, making a video mocking him for not stepping up and agreeing yet.
"We're talking to his team," he told the outlet."[Conor] looked at my DM on Instagram. But, we're talking to his team."
Jake even rented a banner to fly across Miami, further egging the pro to accept his challenge. The banner, which featured both of the men's faces, read "Conor McGregor is scared of Jake Paul." Conor's record is currently 22-4-0.
In the meantime, Jake's win against Nate secured his brother, Logan Paul, a chance in the ring against Floyd Mayweather, so it's possible we might see the Paul brothers breakthrough the boxing scene in the coming year.