Jake Paul's Fight Against MMA Champ Ben Askren Is Going Down on April 17
Jake Paul is determined to make a name for himself in the ring, and he's already got a fight lined up. Here's who Jake is fighting in 2021.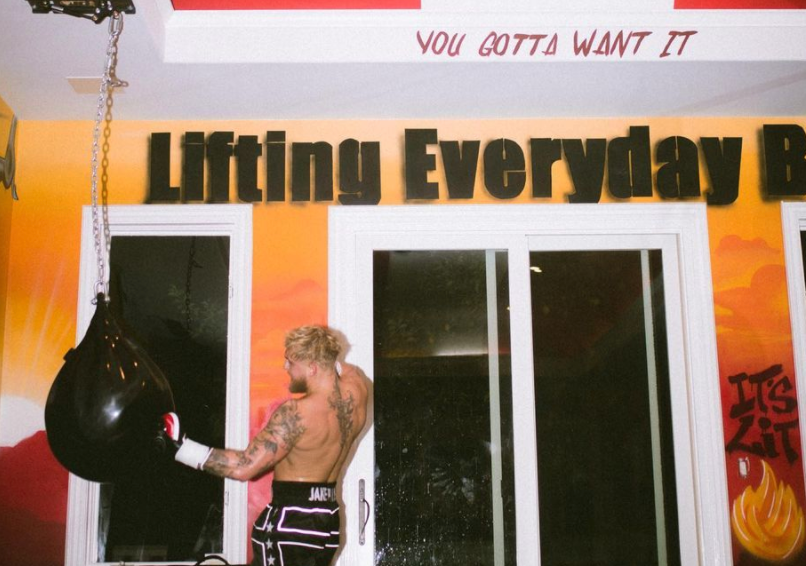 Prolific YouTuber and former Los Angeles resident Jake Paul has many plans to step back in the ring in 2021. Coming off of his surprisingly successful fight with former professional basketball player Nate Robinson, Jake currently has a record of 2-0, and he's looking to increase those numbers in the coming year.
Article continues below advertisement
But who is Jake fighting next? It's too early to know his full fight list, but it's possible we'll see him up against some big names in the following months.
Jake Paul reportedly had two fights in the works for 2021.
According to former UFC middleweight contender turned analyst and podcaster Chael Sonnen, Jake's first fight of the year will be against Ben Askren, retired Bellator and ONE FC champion, on Saturday, April 17.
"@jakepaul doesn't trust many in the media to spread the word.... [I] was told 'Ben then Dillion,'" he tweeted before the end of 2020, exclusively breaking the news of the fight. It turns out he was right.
Article continues below advertisement
While Chael shared a promo image of the fight with an original March 28 match date, Jake didn't publicly confirm the fight himself on his public social media channels.
It wasn't long after until Jake Paul broke the news that he'd be getting in the ring with Ben Askren, who many UFC fans know for a controversial submission victory against Robbie Lawler and for being on the receiving end of the fastest K.O. in UFC history.
Article continues below advertisement
When the bout was announced, many fight fans decried the match-up as Ben Askren isn't necessarily known for his striking, and he's more or less stated that the biggest reason he got into mixed martial arts was to continue earning a living competitively wrestling.
Even if you've never trained combat striking in your life you can see a total lack of fluidity in Ben Askren's stand-up game as compared to even Jake Paul's.
Article continues below advertisement
"Hate me or love me, you can't stop me. April 17, I headline a global PPV event and I am getting my third knock-out in a row," Jake said in a statement. "I look to prove to the world that I am and I will remain one of the biggest names in this sport."
He will also be doing documentary-style videos leading up to the event, sharing his training process on Triller.
Article continues below advertisement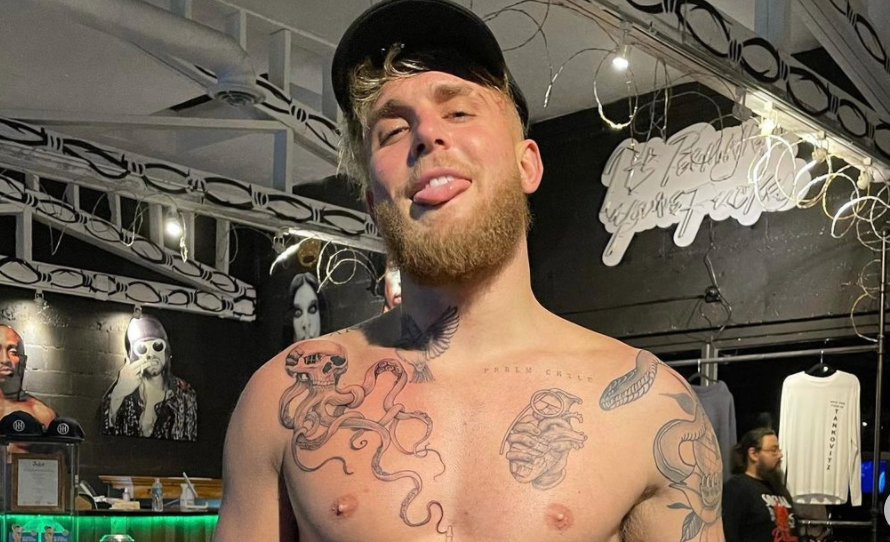 Jake tried to get Conor McGregor to fight him.
While Jake's previous fight records include former professional athletes and fighters, his plan is clearly to go big or go home, because he's spent months challenging pro-MMA fighter Conor McGregor to step into the ring with him.
According to TMZ, Jake offered the now-retired fighter $50 million to take him on, making a video mocking him for not stepping up and agreeing yet.
"We're talking to his team," he told the outlet."[Conor] looked at my DM on Instagram. But, we're talking to his team."
Article continues below advertisement
Jake even rented a banner to fly across Miami, further egging the pro to accept his challenge. The banner, which featured both of the men's faces, read "Conor McGregor is scared of Jake Paul." Conor's record is currently 22-4-0.
In the meantime, Jake's win against Nate secured his brother, Logan Paul, a chance in the ring against Floyd Mayweather, so it's possible we might see the Paul brothers break through the boxing scene, but that may come to a screeching halt if Ben Askren beats him.
Article continues below advertisement
Askren is known for having a pretty rock-solid chin, and he's only ever been knocked out once in his career, and that was against Jorge Masvidal with an insane flying knee K.O.
UFC President Dana White, who is a boxing enthusiast and isn't the biggest fan of Ben Askren, stated that he still thinks "Funky" will dominate Jake Paul in a fight.
In an interview with Mike Tyson, Dana White said, "Let's be honest, Jake Paul isn't a f--king boxer. This guy is a f--king YouTube kid." Zab Judah interjected and said that he's been seeing Paul train stating, "he got hands."
Dana White doubled down and said, "I'll bet a million dollars that he [Jake Paul] loses this f--king fight."
White even called Ben Askren telling him to "kick [Jake Paul's] a--" and arranged for him to train with famed boxing coach Freddie Roach.
Article continues below advertisement
Where to watch Jake Paul vs. Ben Askren.
We'll see if Ben's training will culminate in any meaningful in-ring encounters on April 17. You can watch the bout on Fite.TV. Will you be tuning in? Or would you rather leave professional boxing up to, you know, actual boxers and not a YouTuber who's being accused of sexual assault and a wrestler who could care less about the sweet science?