What to Know About Kristen Welker, Sheinelle Jones' 'Weekend Today' Replacement
Who is Kristen Welker? The new 'Weekend Today' co-anchor is coming in as a replacement for Sheinelle Jones, who officially resigned in December.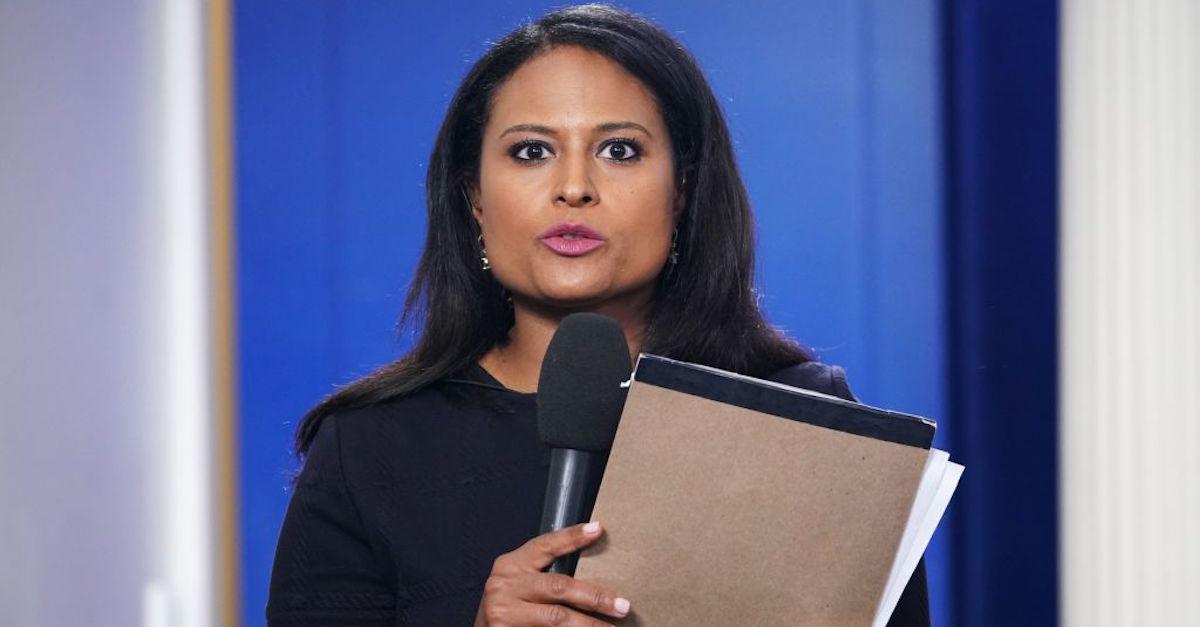 If watching the Today Show is a regular part of your daily routine, you're most likely shook that weekend co-anchor, Sheinelle Jones, has officially quit the series' Saturday program, Weekend Today. The 41-year-old journalist has decided to take a step back from all weekend programming to spend more time with her three children, but according to Today, she will continue appearing on Today's 3rd Hour. Luckily, though, her replacement seems pretty awesome.
Article continues below advertisement
The journalist replacing Sheinelle Jones, Kristen Welker, is a Harvard grad, she's had ample experience as a badass female journalist, and has appeared on Weekend Today several times over the last few years. So here's what you need to know about Weekend Today's newest co-anchor, Kristen Welker.
Article continues below advertisement
Kristen grew up in Philly, and went on to study at Harvard University.
Kristen Welker was born on July 1, 1976 to Coldwell Banker Real Estate's President, Julie Welker, and consulting engineer, Harvey Welker. According to Just Richest, her parents are both extremely driven and educated people, so it should come as no surprise that after graduating high school in 1994, Kristen went on to study American History at none other than Harvard University. Four years later, she graduated Cum Laude in 1998.
Kristen's career took off when she was hired at KRCR, a Redding, California news station affiliated with ABC News, back in 2001. She stayed there for two years before joining the WLNE-ABC6 News team in 2003. From there, she went on to work for NBC10 in 2005. A few years later, she was hired as an NBC Correspondent, before snagging the title of White House Correspondent for the media house. Until getting hired as a full-time Weekend Today co-anchor, she had been subbing on the show frequently.
Article continues below advertisement
Kristen has been married for almost three years.
It took Kristen quite a while to find the perfect partner — that is — until she met her now-husband, John Hughes, back in 2014. The two were set up by a mutual friend, Laura Nagle, according to The New York Times. At the time, he was working as a marketing director at Merck in Philadelphia, and they met up while she was at home visiting her parents.
Article continues below advertisement
Although he initially felt she was way out of his league, the date went quite well. Even while she was on the 2016 campaign trail, he was happy to meet up whenever she could. And after a few years, he proposed. They tied the knot on March 4, 2017 at the Bellevue Hotel in Philadelphia, a block from their first date. They've been happily married ever since.
Article continues below advertisement
She's beyond excited to join the 'Today' team.
After years of substituting on Weekend Today, Kristen is beyond thrilled to officially join the highly exclusive Today team full-time. She will be working alongside Peter Alexander, who has been a longtime White House Correspondent at NBC, as well as a Weekend Today co-anchor for the last several years.
In a tweet including a link to Today — who officially broke the news this morning — Kristen wrote: "I'm so excited and honored to join @PeterAlexander and the @TODAYshow team!"
Article continues below advertisement
Some serious congratulations are in order for Kristen Welker, for snagging a brand new total dream job. Can't wait to drink coffee with her this Saturday, and for many weekends to come!