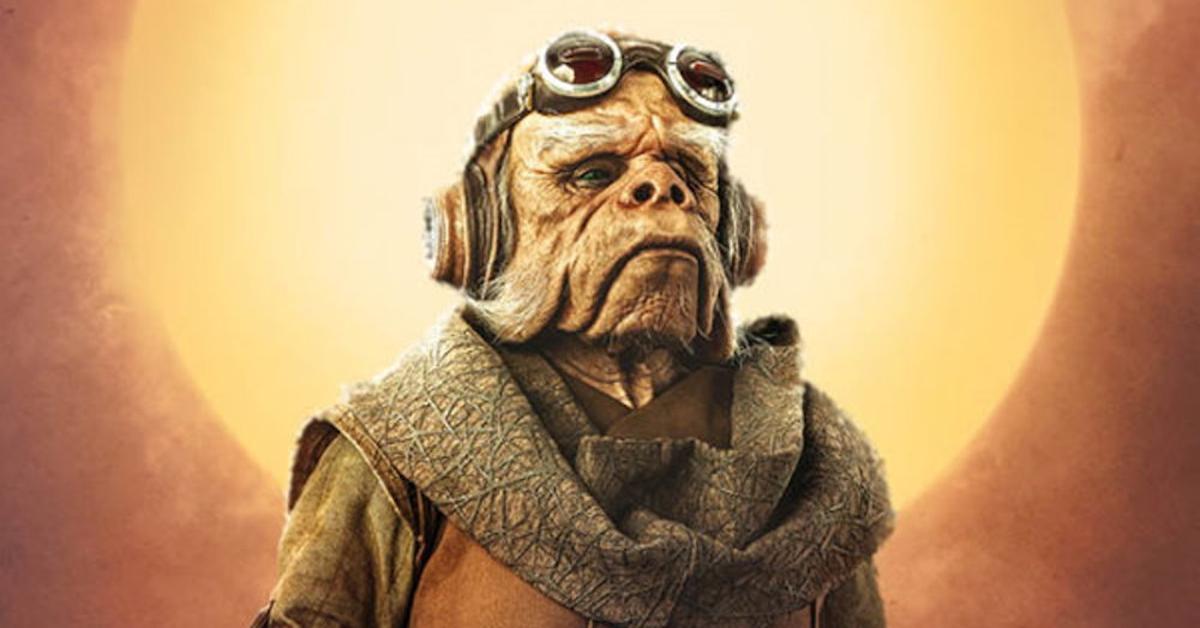 Nick Nolte Plays Kuiil in 'The Mandalorian' and He's One of the Best Parts of the Show
Who is Kuiil in 'The Mandalorian'? The Ugnaught in the Disney+ show had his species repped in previous 'Star Wars' features.
When it was first announced that Jon Favreau was going to produce The Mandalorian, Star Wars fans geeked out more than usual. Not because they're obsessed with Swingers or The Chef, but because they were being gifted with a series that focused on a character that was a Bounty Hunter like Boba Fett. While the Jedi and Sith are cool in their own right, it's always awesome when other characters and species get some time in the spotlight.
Kuiil is a perfect example of this.
Article continues below advertisement
Personally, I'm obsessed with the idea of having a lightsaber. You could use them to shave, prepare dinner, and do some precise demo work — I mean, the possibilities are endless. But one of the biggest reasons Star Wars became such a ginormous cultural phenomenon is because of the world that George Lucas created, which includes the alien creatures/planets/cultures that are highlighted in the universe.
The Mandalorian packs storylines where these alien races play a big part, like the Ugnaughts.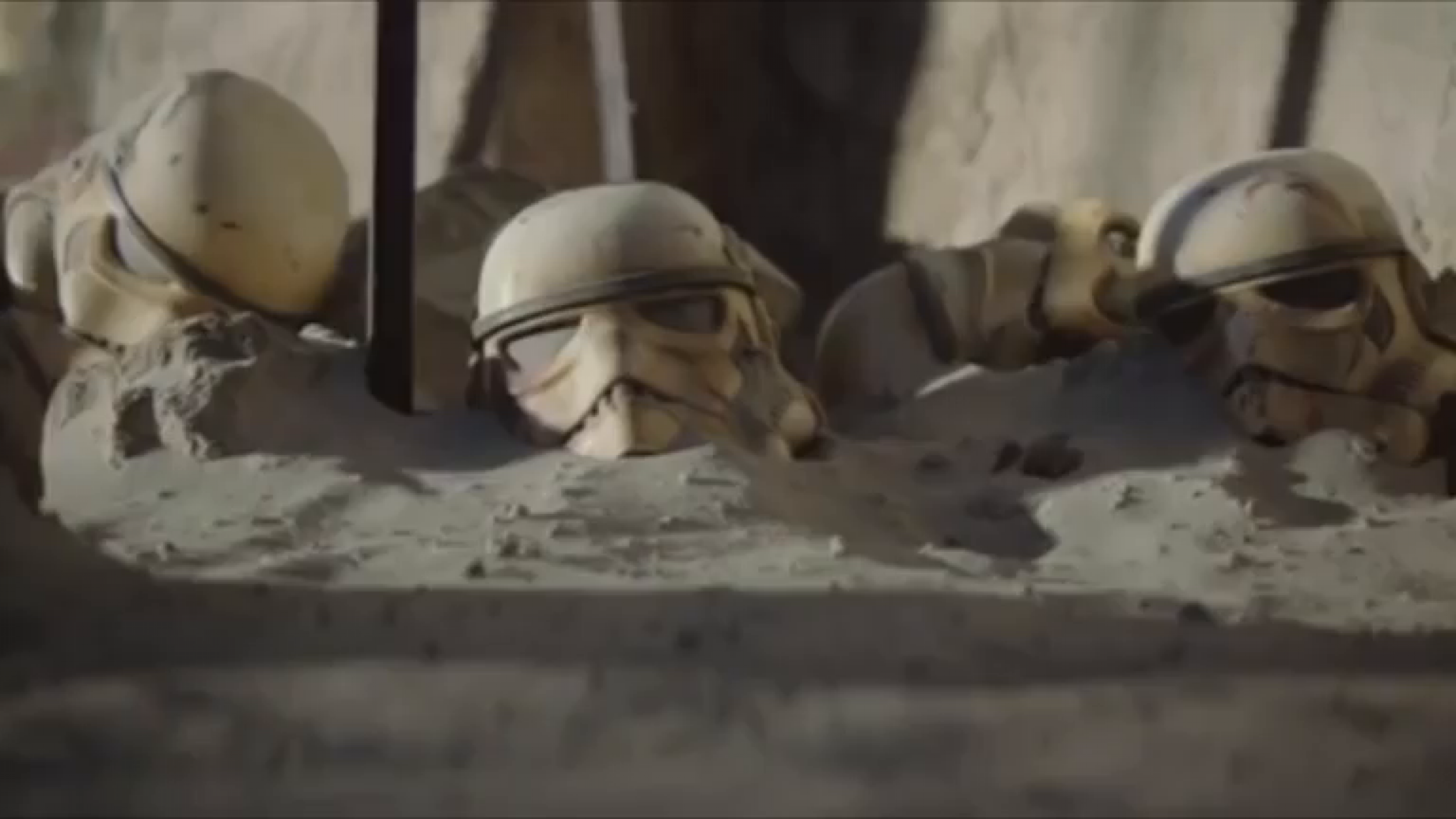 Article continues below advertisement
Kuiil's a member of that species, if you haven't seen the show but watched the trailer, then you might remember him as the thick-jowled, funny looking fella riding an enormous creature called a Blurrg. Jon Favreau spoke a bit about Ugnaughts and Blurrgs a bit with MTV News: "Blurrgs are these big, bi-pedal, huge, piranha-like pack animals that were stop-motion in Caravan of Courage and I think Battle [for] Endor."
He continued: "And they only appeared there, and they were the most awkward-looking creatures, and we decided, 'That's gotta be in our show.' So we have an Ugnaught riding a blurrg — you will see that on The Mandalorian."
What about the Blurrg-riding dude, Kuiil, featured in the trailer? What about his species? The Star Wars website has a bit to say about them, calling Ugnaughts "a species of diminutive humanoids who divided themselves into a tribal hierarchy."
Article continues below advertisement
"They have pink skin, white hair, upturned noses, and thick layers of jowls. [Ugnaughts] found work across the galaxy everywhere from the Jedi Temple and Coruscant to Cloud City and Lothal," so they're an enterprising group of weirdos. They were first featured in The Empire Strikes Back and sadly, the majority of Ugnaughts across the galaxy were enslaved all over the galaxy. Three large groups of Ugnaughts earned their freedom by building Cloud City.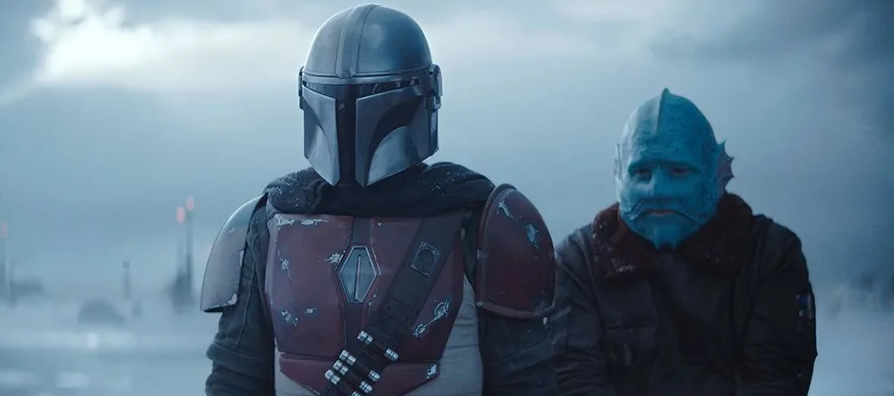 Article continues below advertisement
Who is Kuiil in The Mandalorian?
If the Ugnaught's guttural voice and low-registered, raspy growl sounds a bit familiar, that's because it belongs to Blue Chips star Nick Nolte. As grumpy as he is in the show, he's a fan favorite for his deep-down-good-guy nature and his excellent catch phrase, "I have spoken."
Before aiding the Mandalorian (Pedro Pascal) on his journeys, Kuiil was a vapor farmer on planet Arvala-7.
Looking for a peaceful life after earning his freedom, Kuiil amassed a multitude of useful skills that he now offers to others — at a price, of course. Sadly, the home he chose to rest in is a welcome hotspot for mercenaries and criminals and as upset as Kuiil is about that, he's making the most of it by doing business with them.
As for his partnership with the Mandalorian, Kuiil first helps our protagonist find his bounty because he's never met a Mando before.
Article continues below advertisement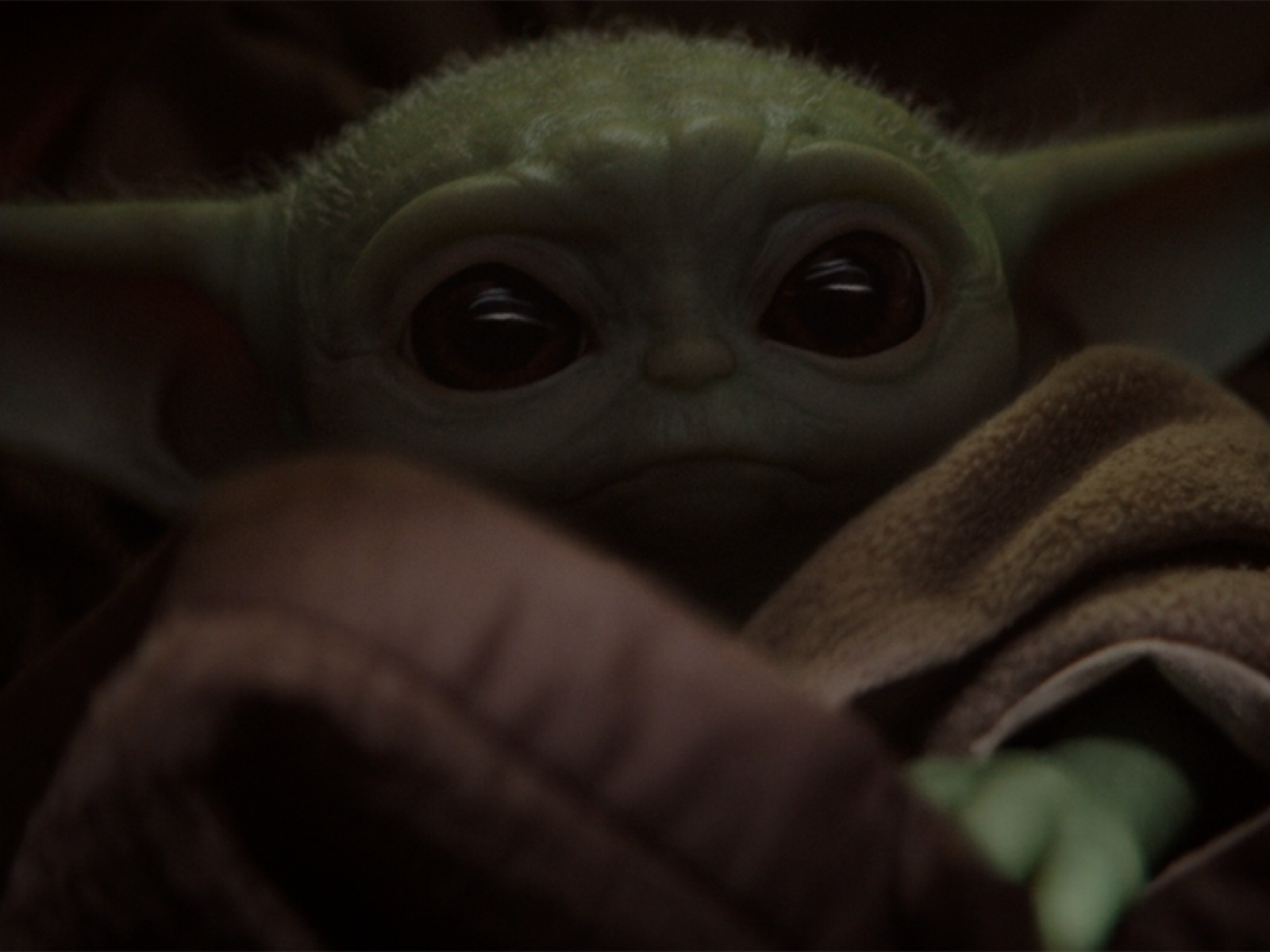 Kuiil, along with many other characters in the series, are very interested in the Mandalorian race, and from the little snippets we've learned from the first episode — they're pretty cool. This is a species that used to ride animals called "Mythosaurs." If it sounds like a dinosaur, it's because that's exactly what it is. The crest of Mandalorians features a ginormous Mythosaur skull on it — so badass.
Article continues below advertisement
Kuiil doesn't just want to team up with The Mandalorian because of his ancestry, however — he's got a vested interest in ridding the surrounding area of all the criminal scum surrounding him. Expect the relationship between Kuill and the protagonist to build — he did save our fearless Bounty Hunting hero from getting his arm bit off.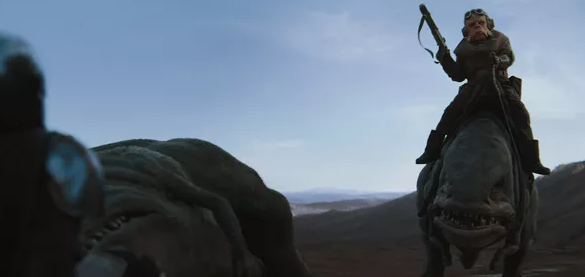 While The Mandalorian aired on Disney+'s first day of streaming service, new episodes of the show will air every Friday until the first season is done. Which means we'll get another chapter on Friday, the 15th, and then every subsequent week after that. Are you excited to see where Jon Favreau and company take this cool Star Wars adventure?