So, Who Is Really Leaving 'Chicago Fire'? (SPOILERS)
Concerned about your favorite characters in 'Chicago Fire'? Here's what to know about who is leaving and who's not in 2021.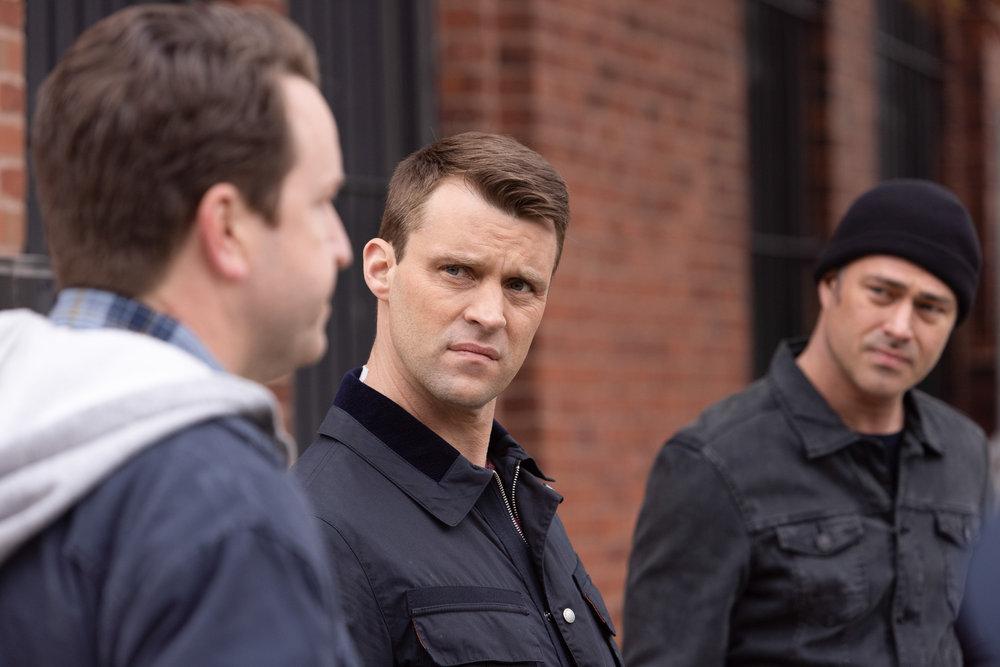 Spoiler Alert: This article contains spoilers for the Season 9 finale of Chicago Fire.
The Season 9 finale of Chicago Fire has finally arrived, and with rumors around some of the main characters leaving, fans are a little bit nervous. The fates of some of our favorite characters are up in the air and showrunner Derek Haas has hinted this season will not go gently into the night — and he was very, very right. So here's what we know about any potential exits.
Article continues below advertisement
Who is leaving 'Chicago Fire' in 2021?
Right now, there's major speculation over whether or not Stella Kidd, Kelly Severide, Matt Casey, Joe Cruz, or Wallace Boden are leaving Chicago Fire, and there may be actual substance over these rumors. And, it turns out, we may now have to add Capp (played by Randy Flagler) and Tony (played by Anthony Ferraris) to that list.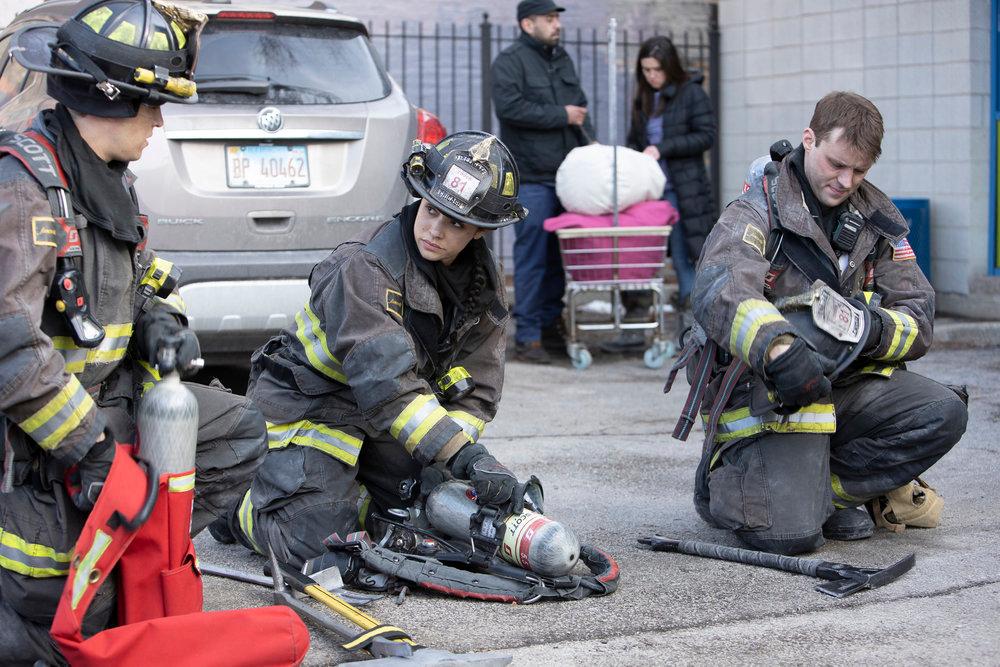 Article continues below advertisement
Stella Kidd
Let's start with Stella Kidd (played by Miranda Rae Mayo). In a previous episode of Chicago Fire, "What Comes Next," Stella learns that she passed her exam and is promptly promoted to lieutenant. However, we know that in the episode, "A White-Knuckle Panic," Chief Wallace Boden (played by Eamonn Walker) says the promotion doesn't exactly mean Stella has a place at Firehouse 51, and excuse me?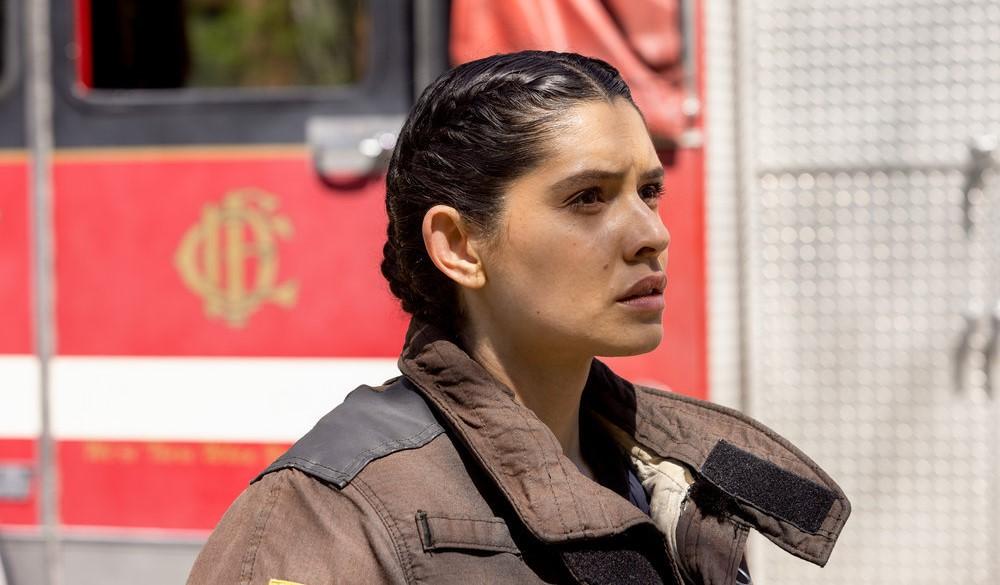 Article continues below advertisement
Firehouse 51 already has three officers, a captain and lieutenants, and this includes Kelly Severide (played by Taylor Kinney). When Entertainment Weekly talked to Miranda, she simply stated that she's "not ready" to leave, but she didn't state whether or not that means her character is.
"There's just a part of this industry though, that I think it's healthy and good to practice detachment by really embracing the impermanent nature of life, and how everything changes and everything grows. So no matter what happens, this has been one of the most transformational experiences of my life. But, you know, you always gotta be ready for what might happen," she told EW. Did she just hint that she's making her exit? It's very possible.
Article continues below advertisement
Kelly Severide
The thing that's mostly concerning to Chicago Fire fans is that Taylor's contract is reportedly up. He renewed his contract in 2019, signing on for two more seasons. But then Chicago Fire was renewed for three more seasons. Which makes us wonder where that leaves Taylor. Neither Taylor nor CBS have officially said anything about Taylor's fate.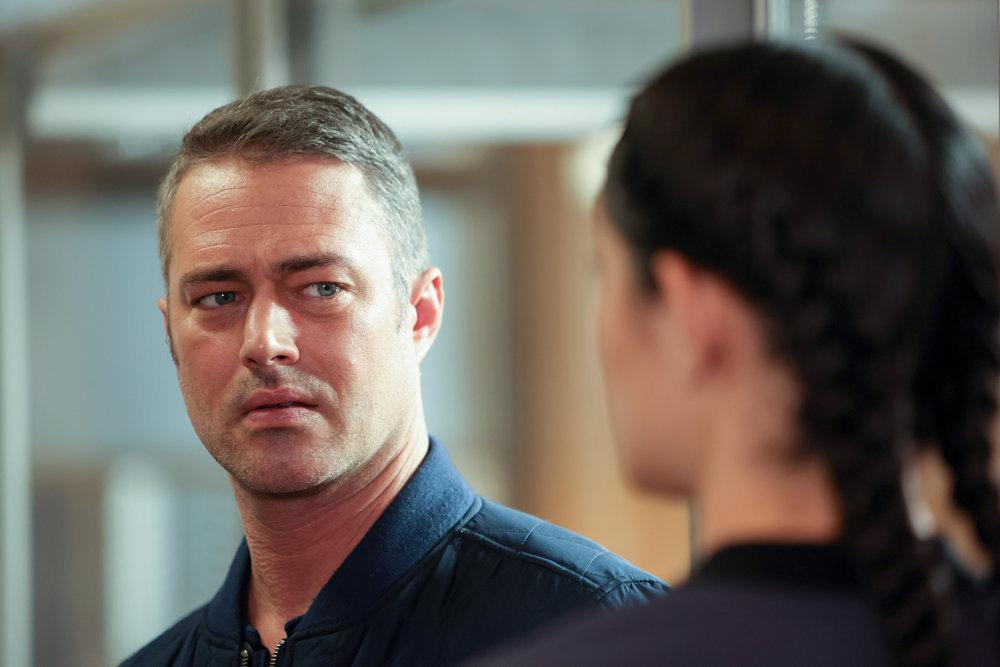 Article continues below advertisement
The season finale saw Severide trapped in a dire situation at the end of the episode, alongside Cruz, Capp, and Tony. They were stuck underwater with their escapes blocked. And the show ended without us finding out if any of them survived. Did all four characters just get written off? And what happens to Stella and Severide's wedding now?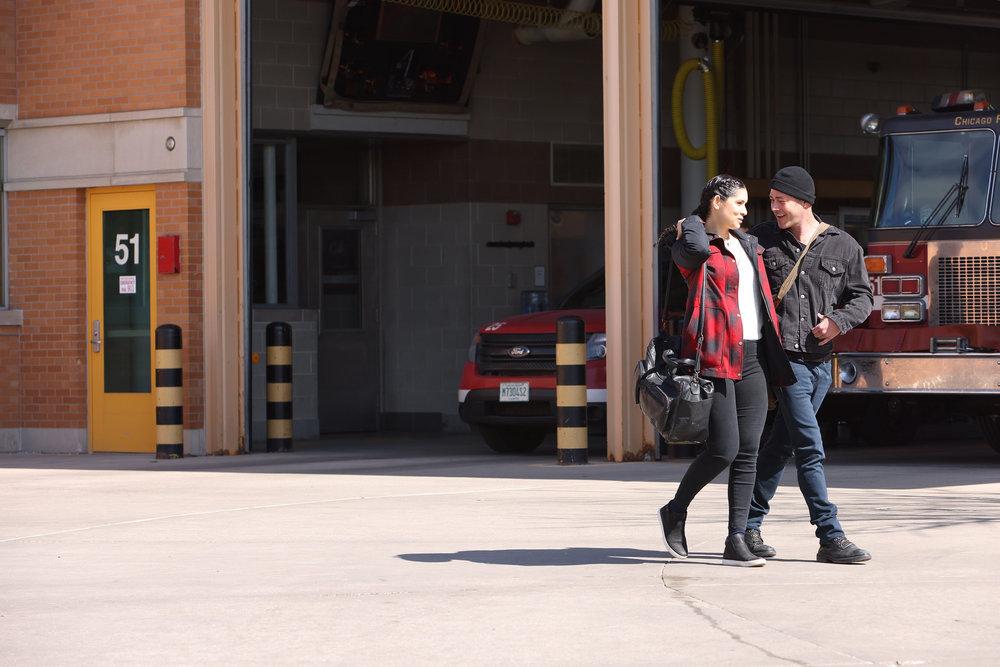 Article continues below advertisement
Joe Cruz
Actor Joe Miñoso has been playing Joe Cruz since 2012 on Chicago Fire, but is it the end of the road for him? In the penultimate episode of Season 9, we see that Joe and his wife are trying to buy a new home, but they don't have the money for what they want. A twist of fate drops the money in Joe's lap — but it also drops in a rather chaotic business partner.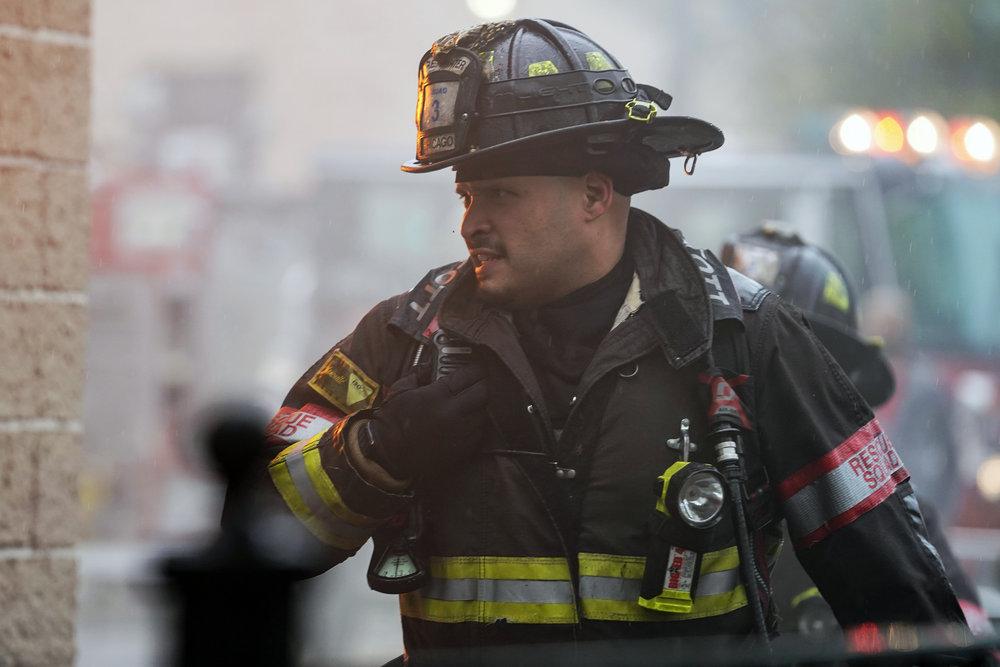 Article continues below advertisement
Although he walked away from that deal and was seemingly safe heading into the finale, we now know he was trapped underwater with Severide. Did he make it?
As far as Joe's contract goes, we haven't heard an update in a while. According to Deadline, his contract ended after Season 7, but he then signed a new one. What we don't know is if that deal would go beyond Season 9.
Matt Casey
While recent episodes of Chicago Fire make it seem like Matt Casey (played by Jesse Spencer) might be on his way out, it's simply unclear at this time. Although it doesn't bode well that Jesse received the same contract as Taylor, according to Deadline. Does this mean his contract is up? There's no current update on whether or not he was given a new contract for future Chicago Fire seasons.
Article continues below advertisement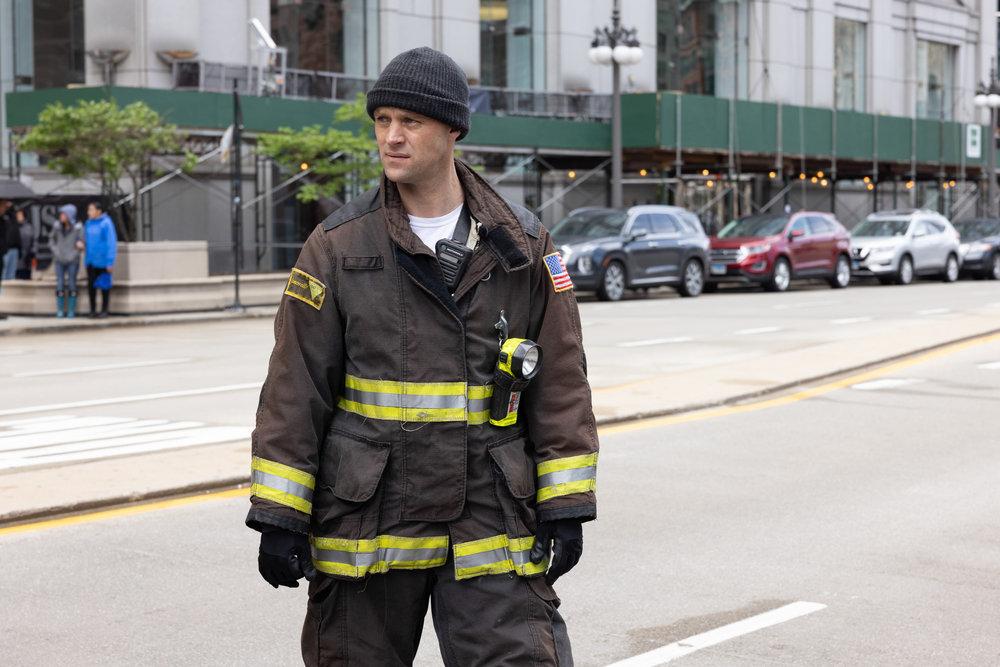 It's worth noting that Casey appears to be safe in the finale, unlike his co-workers. He's not planning to leave the firehouse, and he's not currently drowning.
Article continues below advertisement
Wallace Boden
According to a promo for the season finale, Chief Wallace Boden may be the one to go. He's looking to move into the position of deputy district chief, but would such a move cause him to leave the show?
One thing is for sure — the change may end up keeping at least one other character in Firehouse 51. Could Matt Casey be moving into the chief position, allowing Stella Kidd to stay with the firehouse? At the end of the finale, we see that Boden made a choice about taking the job — a decision we won't see until Season 10
Article continues below advertisement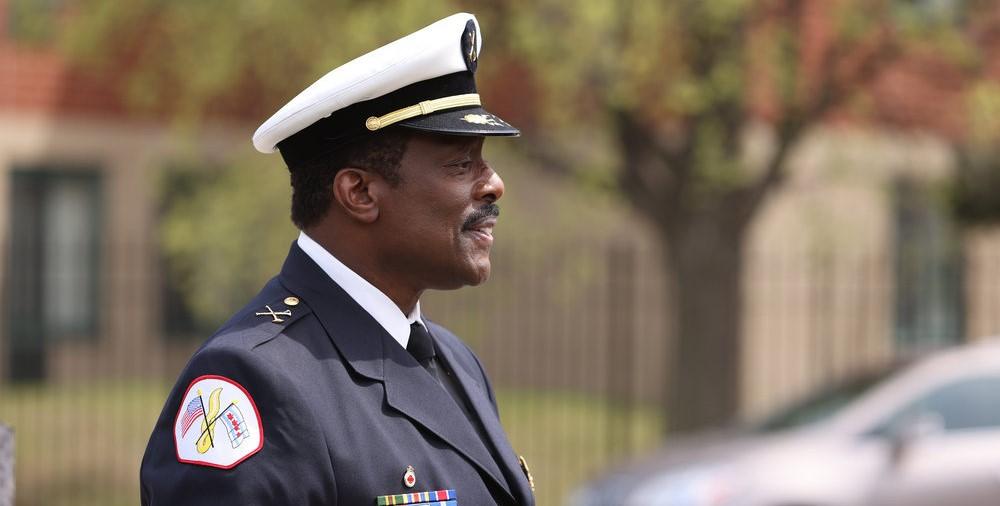 As far as the status of Eamonn Walker's contract, that remains unknown. We last heard that his contract was up at the end of Season 6 and he signed to stay on until Season 8. Of course, as Season 9 is coming to a close, Eamonn must have renewed his contract with Chicago Fire at some point — but how much time did he add to it?
The Chicago Fire season finale is set to air May 26 at 9 p.m. EST on NBC.