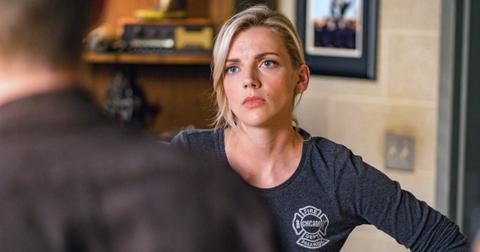 No 'Chicago Fire' Character Has Had a More Eventful Season Than Sylvie Brett
By Allison Cacich

Updated
It's been a rollercoaster season for Sylvie Brett on Chicago Fire. Following a broken engagement and the unexpected return of her former roommate and best friend, Gabby Dawson, the paramedic in charge could use a little bit of normalcy.
Maybe she'll find it in Matthew Casey now that both characters are single and seemingly uninhibited. Here's what we know about Brett's story arc moving forward.
What happened to Brett on 'Chicago Fire'?
The beginning of Season 8 saw the blonde beauty move back to her hometown of Fowlerton, Ind. after accepting Kyle Sheffield's proposal. But she ended up breaking things off with the chaplain when she realized that the city is where she belongs.
"I think Brett is broken-hearted to have hurt Kyle but it's one of those situations where it didn't feel right," actress Kara Killmer told Hollywood Life of her character's on-screen split. "It was really quick, and it's more compassionate, more honest to be like, 'I'm going to cut this off with the past.'"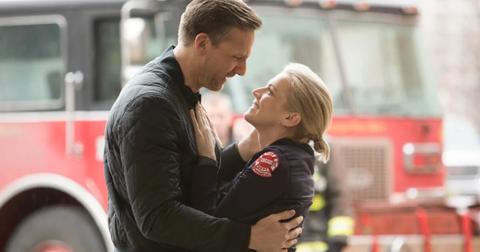 Despite Brett's decision to choose her career over her relationship, Kara wholeheartedly believes that the thrill-seeker is looking to settle down. "I think for Sylvie there's this gigantic desire where she wants to love someone, she wants to be loved, she wants to have a family," the 31-year-old shared.
"She's ready for something serious but she's not quite figured out how to make it work yet," Kara continued. "I think for her there's probably a focus on, 'The next time I get into this, it's going to be for good.'"
Will Casey and Brett get together on 'Chicago Fire'?