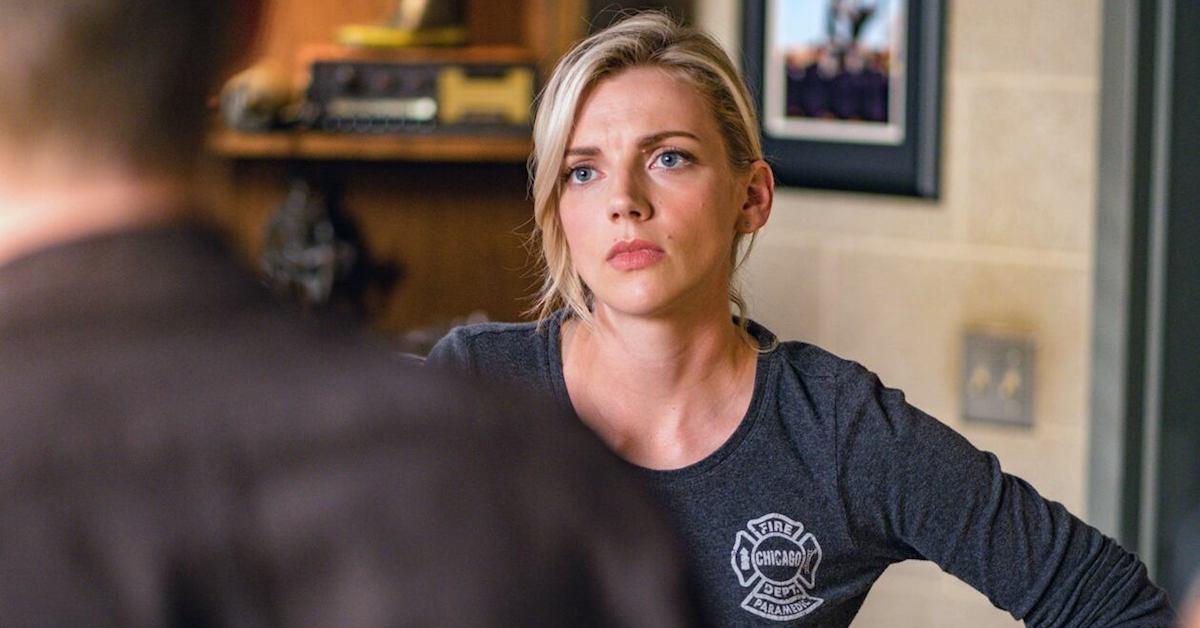 Sylvie Brett's 'Chicago Fire' Future Is Up in the Air — Where Has She Gone?
What happened to Brett on 'Chicago Fire'? Fans want to know where Kara Killmer's character has gone in Season 10 and if she's gone for good.
When Chicago Fire returned from hiatus on April 6, 2022, fans immediately picked up on the absence of Kara Killmer's character Sylvie Brett. The stalwart paramedic has been on the show since Season 3 and become a huge part of the series, so when Brett wasn't around Firehouse 51, it was impossible for viewers not to notice.
Article continues below advertisement
One Chicago enthusiasts have been talking about Brett all season, though, speculating on if the character will leave the show now that her boyfriend Matthew Casey isn't around (though he might be coming back). Others are wondering if Kara Killmer is taking a break to focus on her personal life or work on another project.
It's not uncommon for characters to be off-screen for a little while on network TV shows, which routinely shoot between 18 and 24 episodes each season. But when it's a character as prominent as Brett is on Chicago Fire, viewers want to know why. Here's all that's known about Brett's status with Ambulance 61 and in the rest of Season 10.
Article continues below advertisement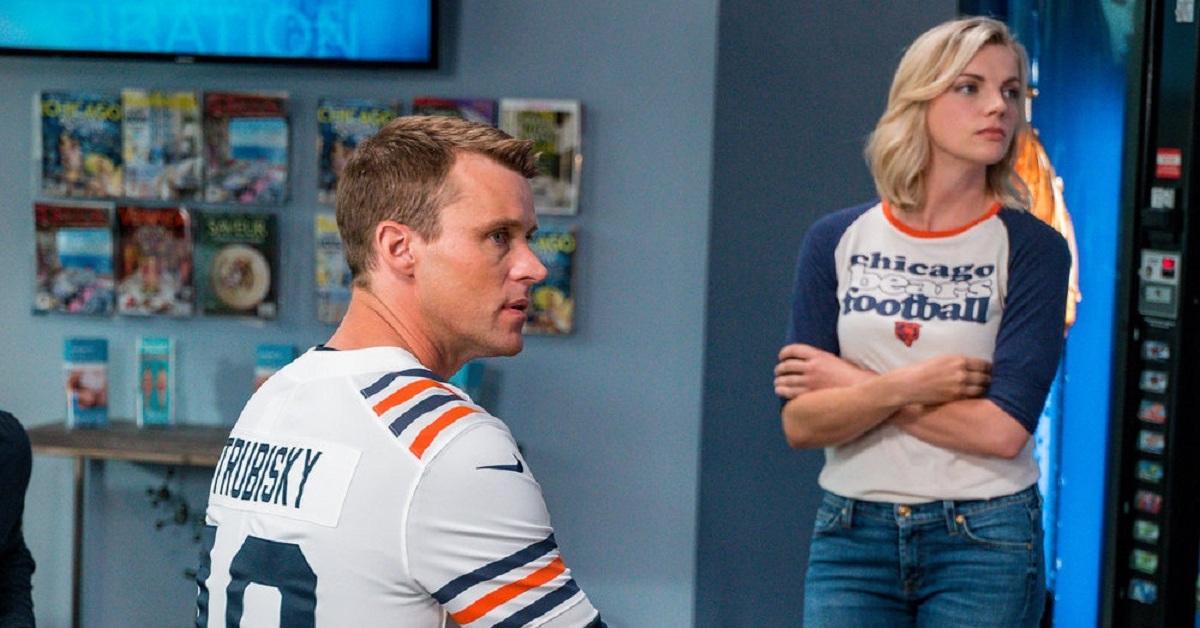 What happened to Brett on 'Chicago Fire'?
Brett started Season 10 of Chicago Fire in a great place, having finally gotten together with Casey. However, her world was rocked in the 200th episode when Casey said goodbye to Chicago and moved to Portland. His exit was due to Jesse Spencer leaving the series after his contract had expired at the end of Season 9.
Article continues below advertisement
Fans have wondered since if Brett will leave Chicago herself to be with Casey, which she did... sort of. After several references to their long-term relationship, Brett took some vacation time earlier in Season 10 to reunite with her boyfriend. She hasn't left Firehouse 51 permanently; she's just on a well-deserved break.
While she's away, Brett's partner, Violet Mikami, is riding with a new paramedic named Emma Jacobs, who was introduced in the April 6 episode. Emma's a recurring character, so she'll be in a few episodes before Brett resurfaces.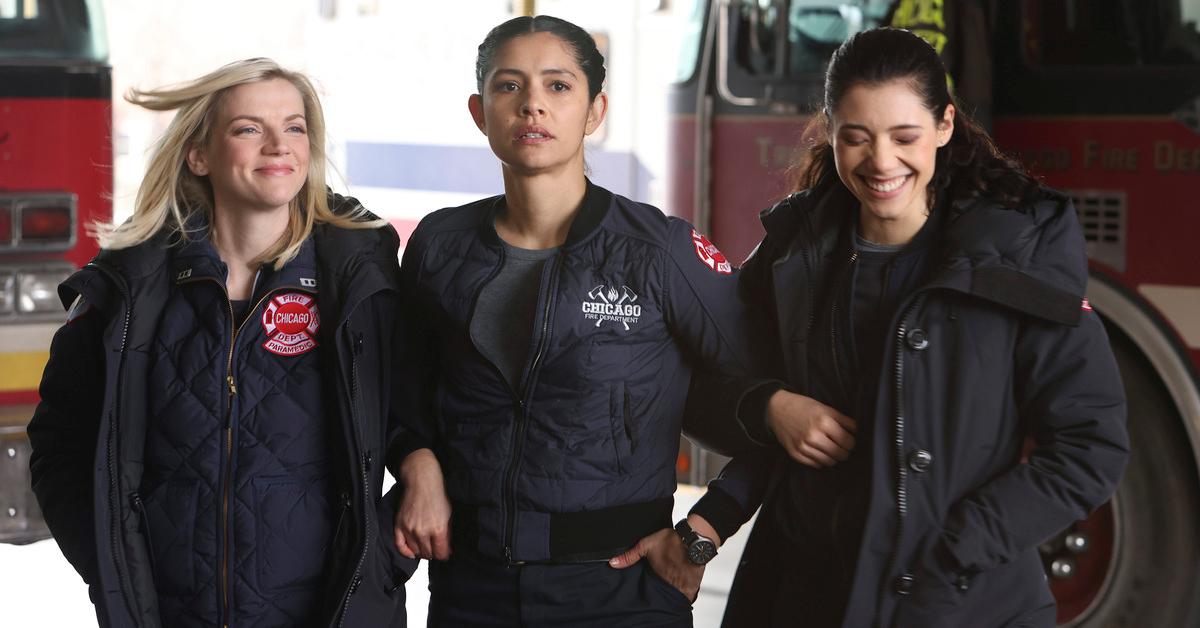 Article continues below advertisement
Is Brett leaving 'Chicago Fire' in Season 10?
Some viewers are worried that Brett's onscreen absence is a cover for Kara Killmer's impending departure. After all, Chicago Fire has a history of not announcing a character's exit until it's already happened (see: Brett's last partner, Gianna Mackey, who left suddenly due to another off-screen change.)
However, there's no real reason to freak out yet.
Killmer hasn't said anything about her future with Chicago Fire. Viewers have suggested that the actress may be pregnant, but she hasn't made any public announcement about expecting either, so that rumor is still just a rumor.
And Caitlin Carver's casting as Emma doesn't really indicate anything about Killmer's status either. Fans have seen this exact scenario play out with the character of Stella Kidd in Season 10. Stella was missing for most of the first half of the season and the character of Jason Pelham was introduced to take her place, but Miranda Rae Mayo was simply away on another project and returned to the show.
All signs point to Kara Killmer doing the same, so Brett fans can relax for the time being.
Chicago Fire airs on Wednesdays at 9 p.m. on NBC.