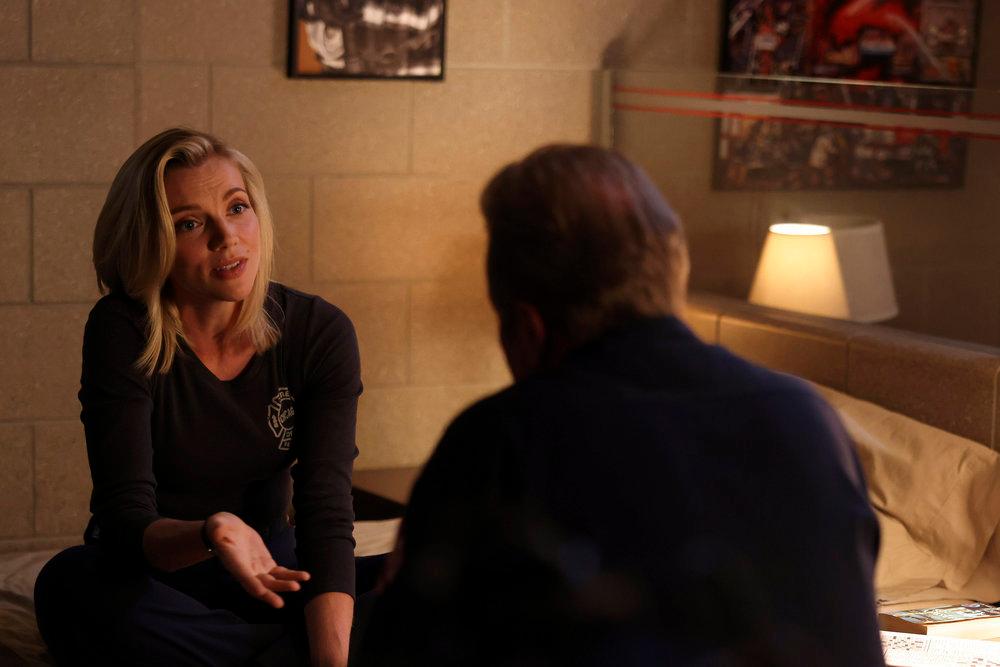 Casey Asks Brett to Leave With Him on 'Chicago Fire' — Will She Go?
Spoiler alert: This article contains spoilers for Season 10 of Chicago Fire.
Just when things begin to go right for some of the characters on Chicago Fire, everything has to get more complicated. After a surprise appearance from Griffin Darden (Cameron Scott Roberts) this season, Matthew Casey (Jesse Spencer) has been put in a tricky situation that may force him to leave the show — but where does that place his new girlfriend, Sylvie Brett (Kara Killmer)? Could Brett be leaving Chicago Fire this season?
Article continues below advertisement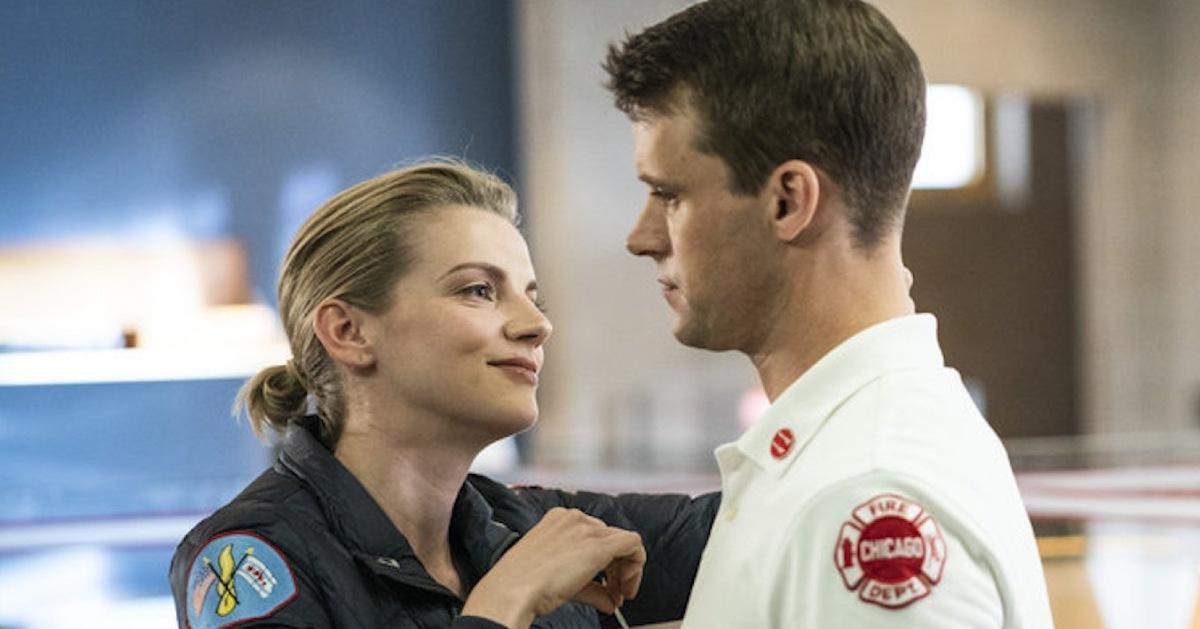 Casey is potentially leaving 'Chicago Fire' for good — but will he take Brett with him?
In case you missed it, Casey has been dealing with a large moral dilemma in recent episodes. After losing their dad in a fire that opened the series in Season 1, Ben and Griffin Darden have been children of a single parent for quite some time. Their mother was briefly put in jail for drunk driving before the family moved away from Chicago at the end of Season 2, but it seems that even in Oregon, Heather has found herself in some legal trouble again.
Article continues below advertisement
Griffin came to Firehouse 51 to ask Casey for help, as he's been trying to take care of his brother while his mother is in jail again, but it's not easy. Casey briefly flew out to Oregon to watch them for a few days and take stock of the situation, only to learn that the boys' current living situation may cause them to be separated and put into different foster homes. Casey wants to bring them back to Chicago, but their guidance counselor advised him against it.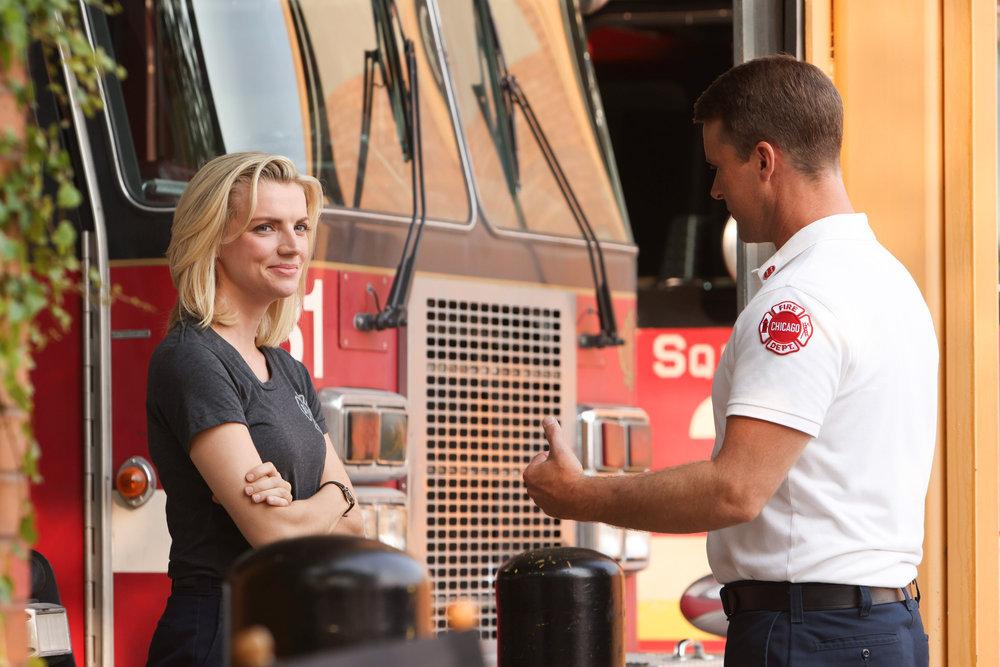 Article continues below advertisement
Now, Casey is left at an impasse: Will he decide to move to Oregon so Griffin and Ben's lives won't have to be thrown into further turmoil, or will he stay with Firehouse 51?
To add to the weight of his decision, after spending many seasons teasing a potential relationship, Casey and Brett have finally gotten together — but will he put that in jeopardy?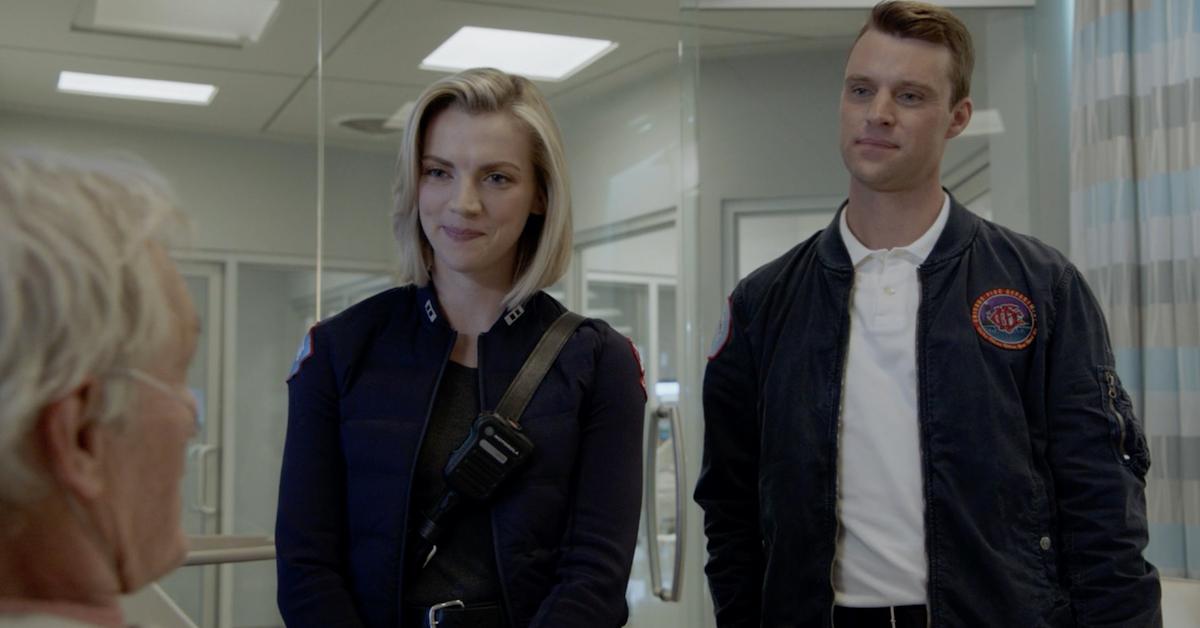 Article continues below advertisement
Is Brett also leaving 'Chicago Fire'?
While it's not completely certain that Casey will be leaving Chicago Fire for good, it looks as though he will be leaving for a decent amount of time — but will Brett be leaving with him? Promos for Season 10 show the moment Casey asks Brett to move with him, ultimately requesting she take on the burden with him so they can stay together.
However, Brett has only recently gotten her paramedicine program off the ground. After begging to get her plan approved by Hawkins (Jimmy Nicholas), she made a serious mistake in her trial run, not doing a thorough weapons check on the first patient before she treated him and ultimately putting her life in danger.
Despite this, Hawkins approved her paramedic program for a six-month trial run, giving her a chance to prove the necessity of it. Moving to Oregon would throw her plans for a loop.
Article continues below advertisement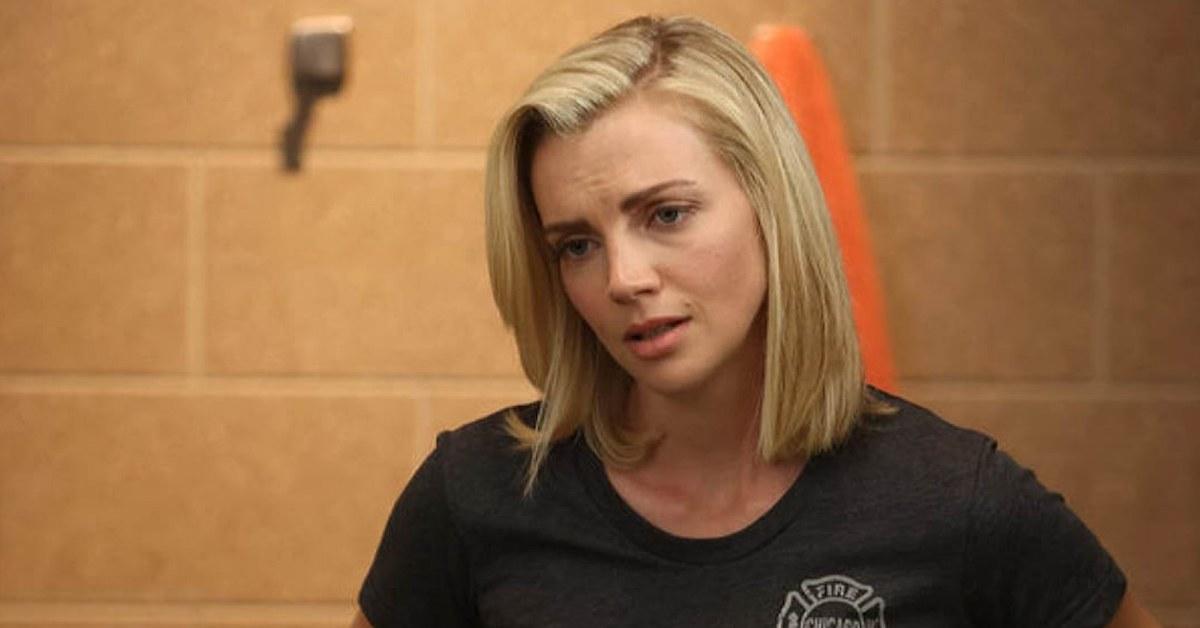 While it's not likely Brett will give up everything she's worked for to be with Casey, there is a possibility she may leave, even though actress Kara Kilmer has not announced any plans to depart the series. According to showrunner Derek Haas, Brett's storyline is still filled with a lot more future content.
He told Parade, "She's also going to see her half-sister, Amelia, and stepdad, Scott. Her birth mother's husband, whom we haven't seen in a while, is also coming up. She's got some fun storylines coming, too, because we like to see Brett smiling." There's so much to look forward to.
To know for sure what's next for Brett, you'll have to tune in to the new episode of Chicago Fire when it airs on Wednesday at 9 p.m. EST on NBC.