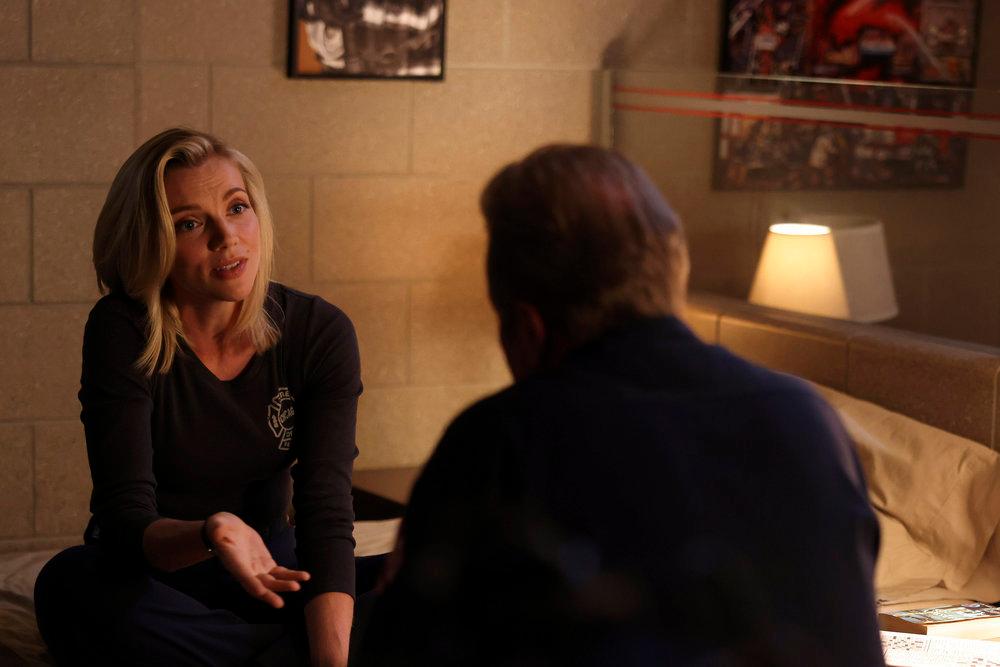 A Dramatic Promo Leaves 'Chicago Fire' Fans Worried That Sylvie Brett Is Next to Leave
Is Sylvie Brett Leaving 'Chicago Fire'? Kara Killmer's long-running character threatens to leave in a Season 11 promo ahead of the finale.
Spoiler alert: This article contains spoilers for Season 10 and Season 11 of Chicago Fire.
Just when things begin to go right for some of the characters in Chicago Fire, everything has to get more complicated. Characters come and go from Firehouse 51 all the time, and with 10 seasons under its belt, there's plenty of opportunity for some of our favorite characters to leave the show.
Article continues below advertisement
After Matthew Casey (Jesse Spencer) came back for a surprise turn, many fans expected a love triangle between him, his former flame Sylvie Brett (Kara Killmer), and her new beau Dylan (Christopher Allen). But now, after a daunting promo before the Season 11 finale of Chicago Fire, fans are worried that Brett is leaving.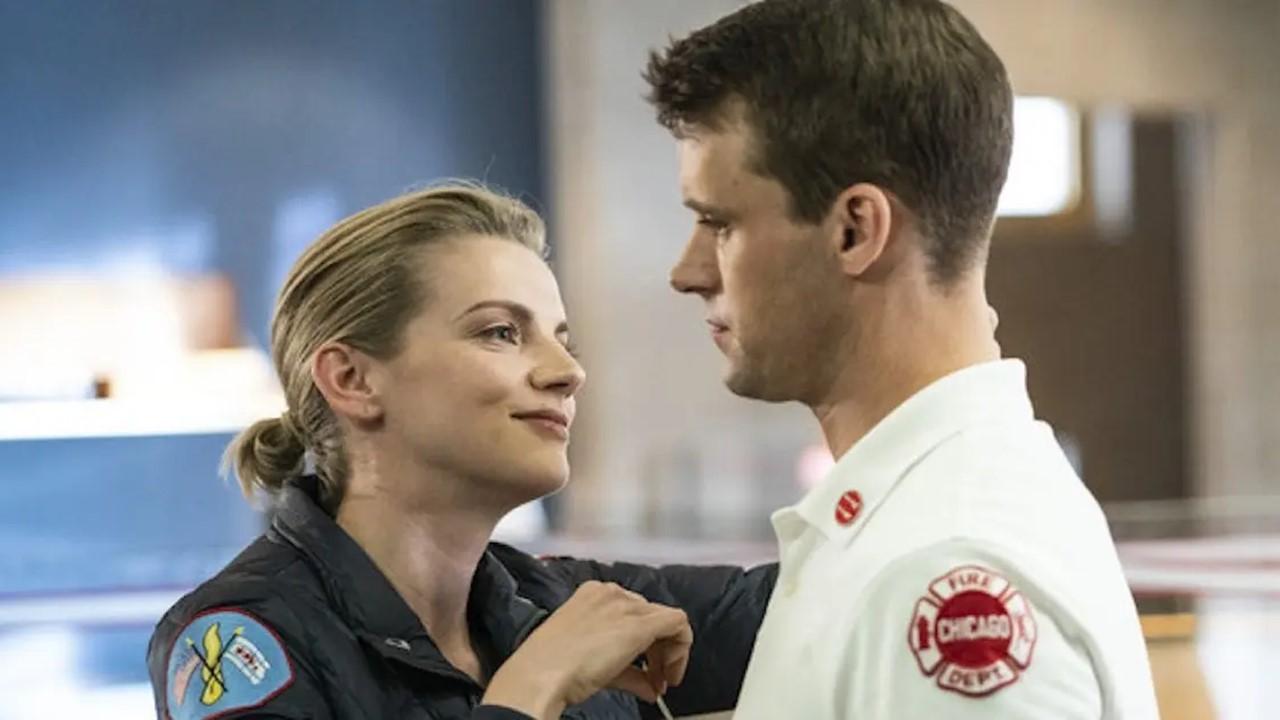 Article continues below advertisement
Sylvie Brett threatens to quit in the next episode of 'Chicago Fire.'
Despite Casey's return to the firehouse for an episode in Season 10, Brett's storyline has been relatively non-dramatic. But that's all about to change. When she filled in for her boyfriend, Dylan, in the magic show, she bombed terribly. So we now know that Brett isn't meant to be a magician. But one of the things we love most about Brett is her dedication to the people and values she loves.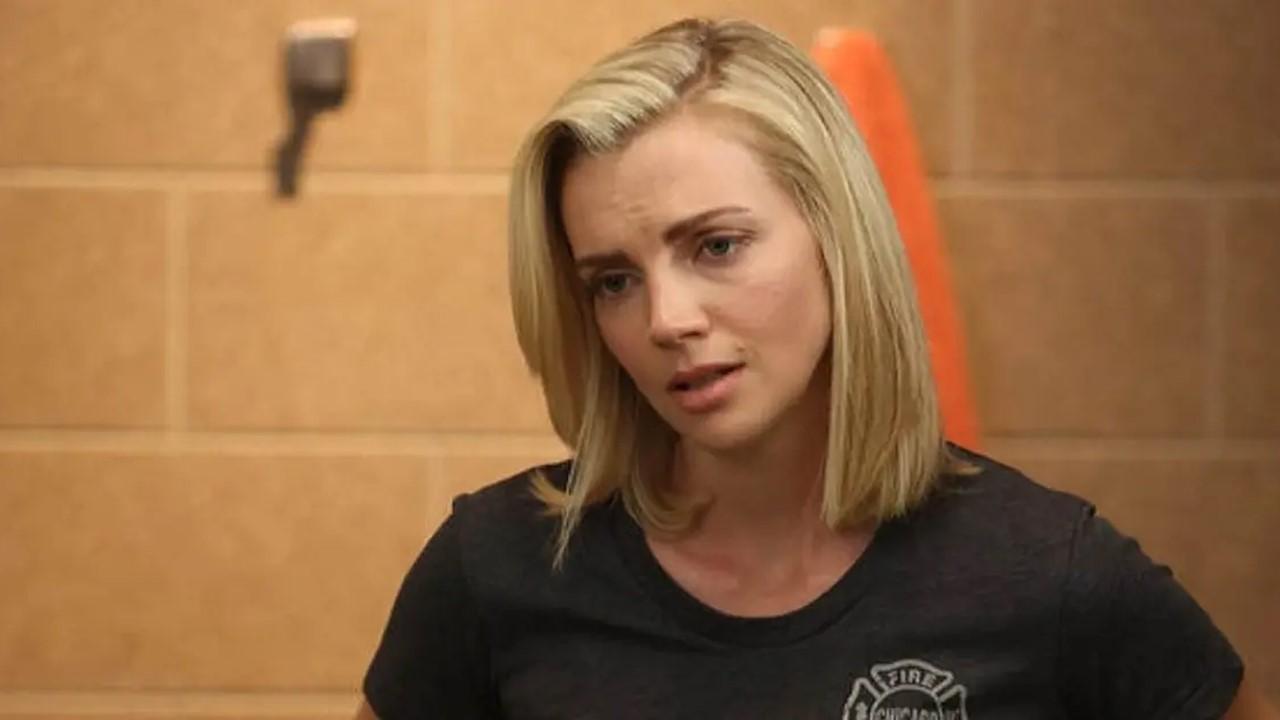 Article continues below advertisement
The promo for Episode 20, titled "Never Make a Mistake," features a "Firehouse Feud" which Brett seems to be at the center of. She tells Chief Boden, "The first shift screwed up. They didn't replace the kits." And he simply responds, "They made a mistake." But because of that mistake, it seems like lives were lost, and Brett isn't having it.
Article continues below advertisement
"If you don't file charges for this, I will quit," Brett threatens as a shot of her packing up her bag in the locker room looms over us. It seems very plausible that Brett could leave the firehouse because of this, but that would be a pretty devastating turn of events. If that were the case, then she is on the right side of history, and we're forced to follow along with the wrong side.
Luckily, fans were thrilled to see that Brett didn't need to leave the firehouse. However, the drama in her plotline was still brewing! By Season 11, fans were worried, yet again, that she could be leaving.
Article continues below advertisement
The teaser for the Season 11 finale showed that Brett was considering leaving to start a family. Of course, things weren't that simple. After all, she was hoping to adopt, and that comes with a lot of barriers and challenges. Luckily, her firehouse family were the ones to vouch for her.
Plus, we got to see Casey propose to Brett in the finale! It totally looks like starting their own little family is possible. However, that doesn't really mean she has to fully leave the show.
Kara Killmer hasn't teased a potential exit from 'Chicago Fire,' so we doubt that she's really leaving.
Although Brett's upcoming storyline is definitely a cause for concern, we have to look to the actors to give us hints of what their future plans are. Not only does Kara continue to post fondly about her time on Chicago Fire, but neither the showrunners nor Kara has given us reason to believe that she's leaving the franchise.
Article continues below advertisement
Plus, Kara has no other upcoming or current projects listed on her IMDb, so it's unlikely she has any scheduling conflicts that would force her to take a pause from Firehouse 51.
But to know for sure what's next for Brett, you'll have to wait for the next season of Chicago Fire and maybe stream old episodes on Peacock.