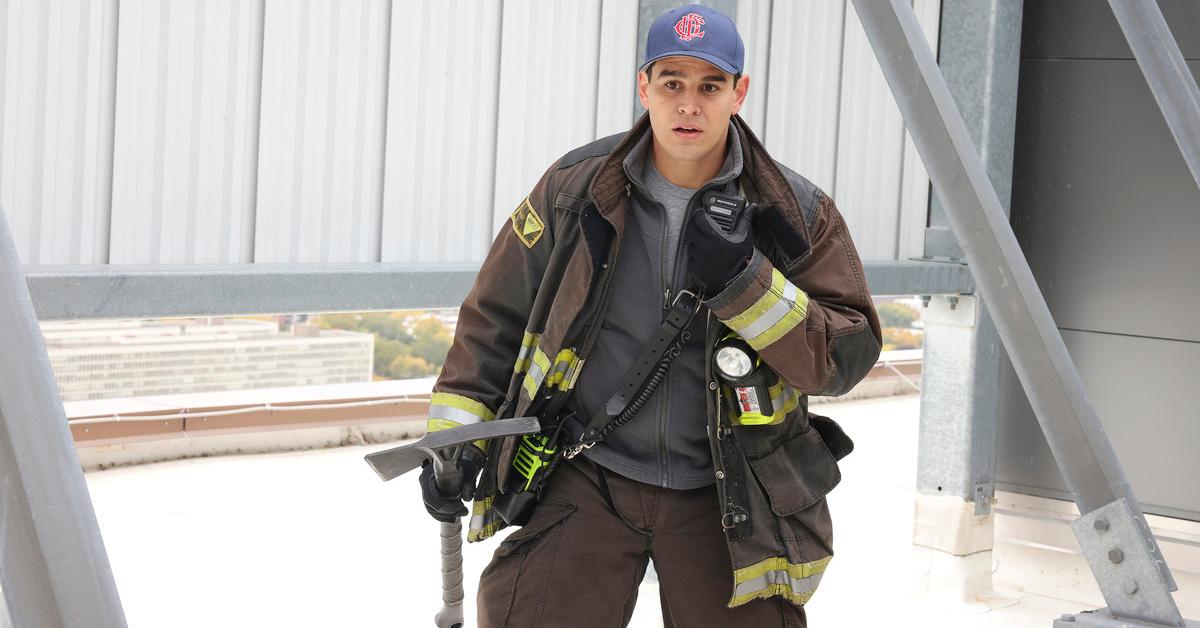 Does 'Chicago Fire's' New Rivalry Mean Gallo Is Leaving the NBC Series? (SPOILERS)
WARNING: The following contains spoilers for Chicago Fire Season 11.
When Blake Gallo was introduced on NBC's Chicago Fire, it was with the clear knowledge that he was a daredevil. Gallo (played by Alberto Rosende) met his future Firehouse 51 colleagues when they saw him attempting a dangerous rescue. Since then, he's been willing to risk his own life and limb to save people on numerous occasions.
Article continues below advertisement
That courage was what got him brought into Firehouse 51 back in Season 8. However, in Season 11, another new character is not a fan of Gallo's approach. Season 11, Episode 8, "A Beautiful Life," has Chicago Fire fans worried that Gallo has taken one too many risks and that Alberto Rosende will be leaving the show.
Is that actually true? Read on to find out why viewers are worried and if Gallo is seriously on his way out.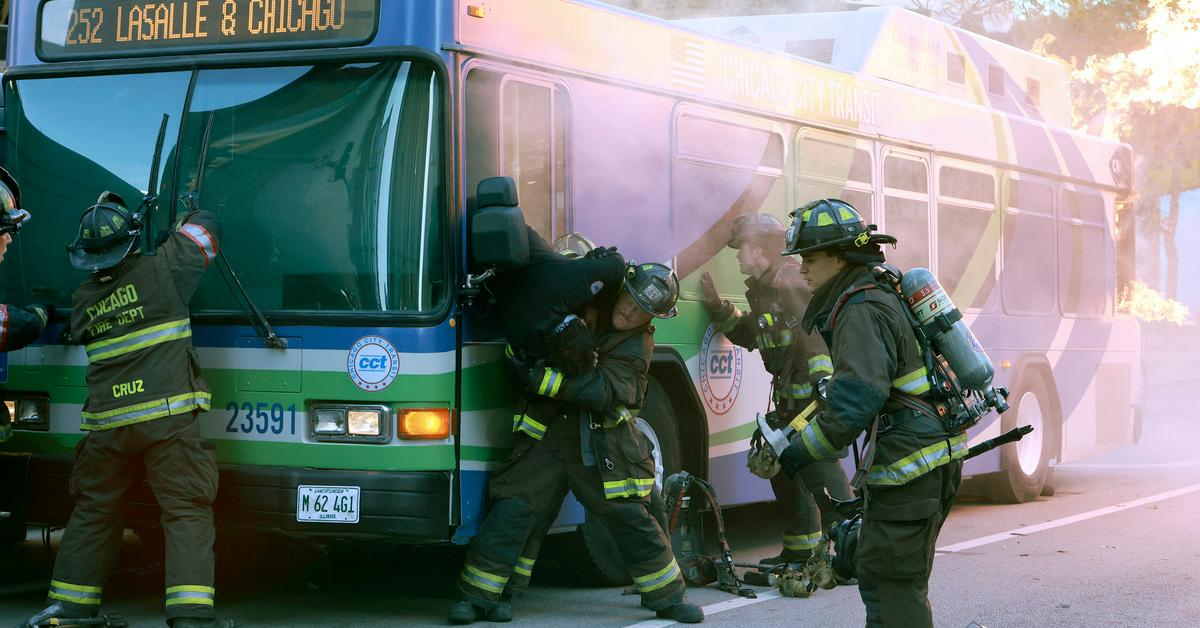 Article continues below advertisement
Does Carver have it out for Gallo on 'Chicago Fire'?
In "A Beautiful Life," a bus accident demands the attention of everybody at Firehouse 51. The characters most in the thick of the action are Gallo, Stella Kidd, and recurring character Sam Carver.
When Gallo pulls off another unplanned, possibly dangerous move to get an unconscious man out of the bus and to safety, Carver is furious with him and the two begin to fight at the scene.
Carver accuses Gallo of only wanting to be a hero, while Gallo doesn't recognize Carver's authority. Especially since the rest of the team are impressed by Gallo's panache, it seems like he has nothing to worry about.
But Carver is clearly not going to forget their argument, and Gallo does have a long history of clashing with superior officers. Viewers are worried that Chicago Fire is using Carver and Gallo's past actions to set up an exit story.
Article continues below advertisement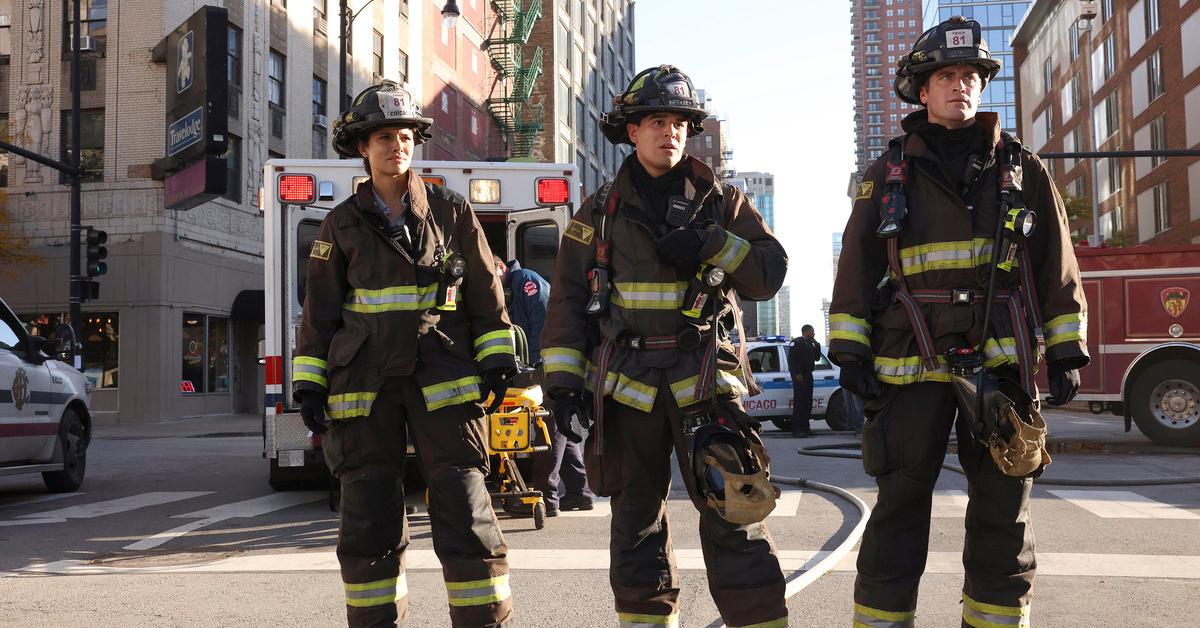 Is Gallo leaving 'Chicago Fire' in Season 11?
While it's true that Gallo also butted heads with Matthew Casey before Jesse Spencer's departure from Chicago Fire, there's zero evidence that his battle with Carver is anything other than a point of tension for this specific episode. Neither Alberto Rosende nor NBC have said that he's leaving the show.
It's also unlikely because since the death of Evan Hawkins, the series has teased Gallo reuniting with his ex-girlfriend Violet Mikami. Gallo had pined for Violet before she dated Hawkins.
Article continues below advertisement
Since the show has already gotten rid of one character in Hawkins, there's no need for Chicago Fire to write out anyone else just yet. And while Gallo is indeed a troublemaker, there's still plenty of story left to tell with his character.
The fan concern is understandable given that they're attached to him. But if anything, viewers should be thrilled that his risky behavior hasn't led to serious injury!
The series loves to put its characters in life-threatening situations on a regular basis, and Gallo would be the perfect person for that kind of storyline. But so far, his ability to do almost superhuman things hasn't gotten him into too much trouble, no matter what Carver thinks.
Chicago Fire airs on Wednesdays at 9 p.m. EST on NBC.