Is Gallo Leaving 'Chicago Fire'? Fans Are Concerned (SPOILERS)
'Chicago Fire' fan-favorite Blake Gallo is in the hot seat. Does that mean he's leaving the show? Find out about Alberto Rosende's character.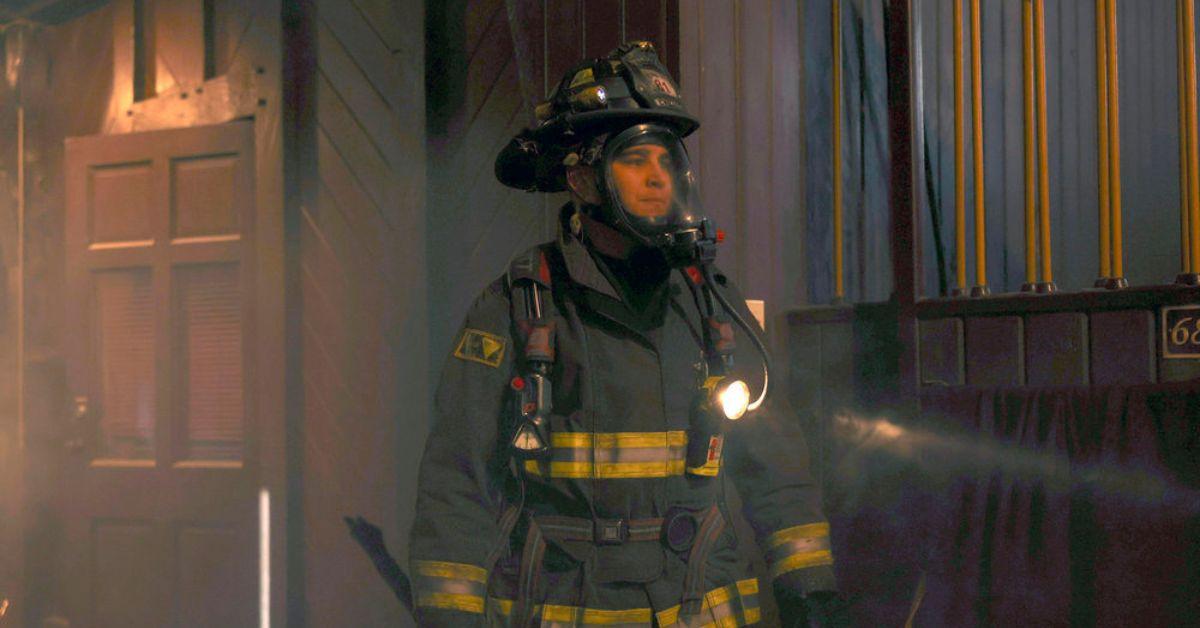 WARNING: The following contains spoilers for Chicago Fire Season 11.
When Blake Gallo was introduced on NBC's Chicago Fire, it was with the clear knowledge that he was a daredevil. Gallo (played by Alberto Rosende) met his future Firehouse 51 colleagues when they saw him attempting a dangerous rescue. Since then, he's been willing to risk his own life and limb to save people on numerous occasions.
Article continues below advertisement
However, in Season 11, fans worried that Gallo had taken one too many risks and that Alberto Rosende would be leaving the show. Is that actually true? Read on to find out why viewers are worried and if Gallo is seriously on his way out.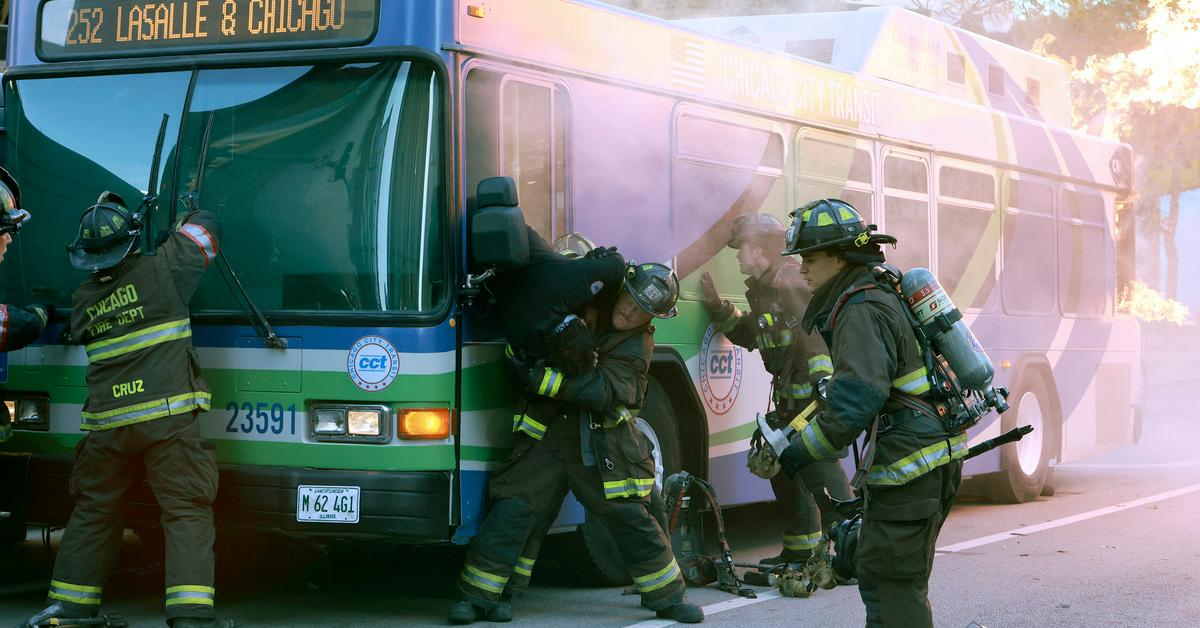 Article continues below advertisement
Is Gallo leaving 'Chicago Fire'?
Season 11 of Chicago Fire showed another character not impressed with Gallo's daredevil nature. Gallo and recurring character Sam Carver (Jake Lockett) butted heads in Season 11, Episode 8, "A Beautiful Life." The two ended up fighting after Sam disagreed with Gallo when he pulled off another unexpected, possibly dangerous move to get an unconscious man out of the bus and to safety.
Sam and Gallo's fight could've been the end for the rebellious firefighter, as fans worried the brawl, plus his past actions, would be enough to get him fired from Firehouse 51. Fortunately, Gallo kept his job, and the argument was just a tense moment between colleagues.
Regarding Gallo's Chicago Fire future, neither Alberto Rosende nor NBC has said he's leaving the show. However, in a promo for the show's March 1, 2023 episode, it looks like Gallo isn't out of the woods yet.
Article continues below advertisement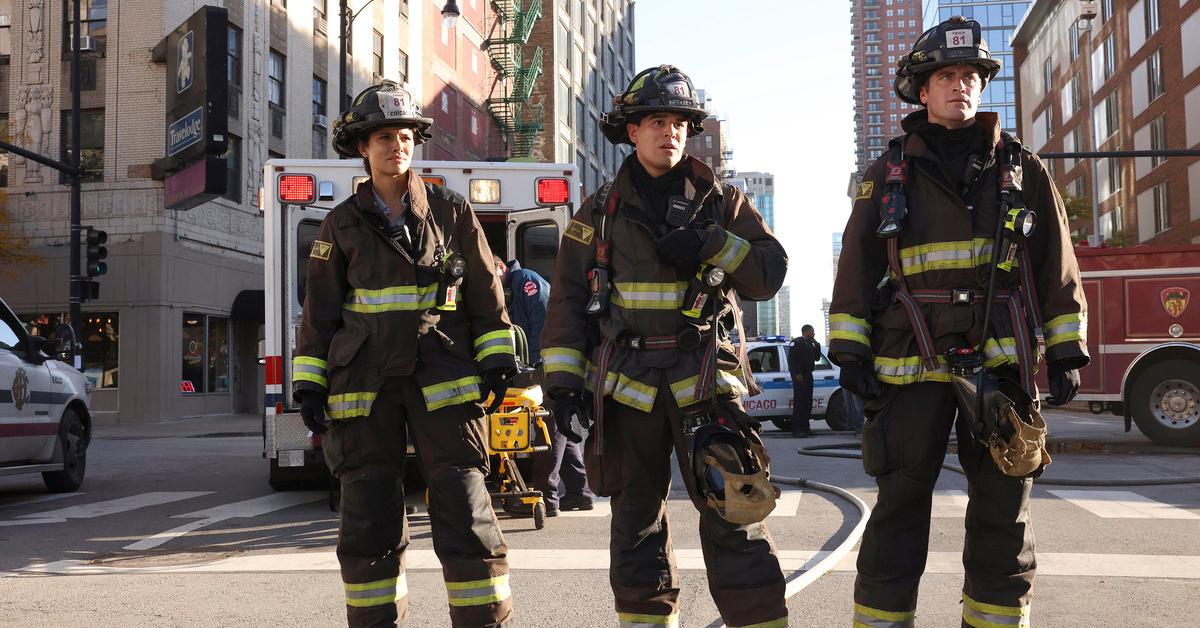 'Chicago Fire' fans warn NBC not to get rid of Gallo after a Season 11 promo teased his potential exit.
While Gallo skipped being let go from Firehouse 51 in "A Beautiful Life," another episode from Chicago Fire Season 11 has fans worried that Gallo may not see the end of the season after all.
In a trailer for Episode 15, "Damage Control," Gallo talks to Violet Mikami (Hanako Greensmith), who he reunited with after the death of her boyfriend, Hawkins, earlier in the season.
Article continues below advertisement
Following Violet and Gallo's conversation, the camera turns to Violet with a tense, concerned face. Then, the words "Will it happen again?" appear on the screen, referencing Violet losing Hawkins in the same season.
The clip worried fans on Twitter that Gallo may have a similar fate as Hawkins, who died while on duty. The thought of Violet losing another love interest and Chicago Fire was too much for some of the audience to bear. On Twitter, several Chicago Fire watchers vehemently warned the show's writers to keep Gallo alive.
Article continues below advertisement
"I SWEAR IF ANYTHING HAPPENS TO MY GALLO CHICAGO FIRE WRITERS, YOU'D BETTER WATCH YOUR BACKS YOU CANNOT KEEP DOING THIS TO ME. GET BEHIND ME, GALLO. I WILL PROTECT YOU. I'M SO MF SERIOUS ABSOLUTELY TF NOT NOPE," one user wrote.
Other fans noted that Gallo's death would be particularly unfair because he recently got the love of his life back. In Episode 14, "Run Like Hell," Gallo and Violet FINALLY sealed their reunion with a kiss, a moment many have been waiting for, despite how controversial the couple is.
Article continues below advertisement
"I'm sorry to all the fans that don't like these two together, but I'm ALL for it! I know I'm probably one of the rare ones that loves them together but sorry, not sorry!" one fan declared. "Let's show Violet and Gallo some love, if you're a fan of them!"
The series loves regularly putting its characters in life-threatening situations, but hopefully, Gallo will dodge another close call. Since the show has already gotten rid of one character in Hawkins, there's no need for Chicago Fire to write out anyone else just yet. And while Gallo is indeed a troublemaker, his character still has plenty of stories left to tell, at least for now. Fans will have to wait for answers when the episode airs.
Chicago Fire airs on Wednesdays at 9 p.m. EST on NBC.