'Chicago Fire' Found a Unique Way to Help Violet Through Her Most Recent Loss
Following the most recent episode of 'Chicago Fire,' many fans are understandably concerned about what happened to Violet on the show.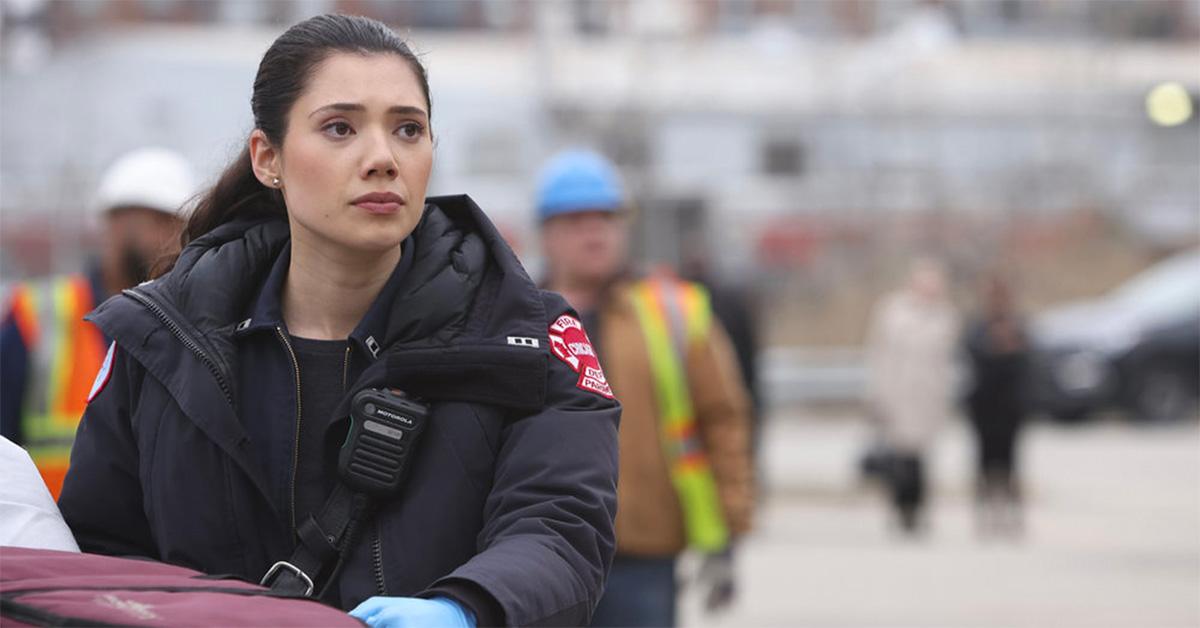 Virtually every TV drama kills off a character at one point or another, and when those deaths come, there's always fallout that has to be dealt with. During the most recent episode of Chicago Fire, titled "The Center of the Universe," Violet was dealing with the loss of Hawkins in the previous episode.
Article continues below advertisement
Given how personally she took this loss, it's understandable that many fans wanted to know what happened to her in the episode. What happened to Violet on 'Chicago Fire'? Here's what we know.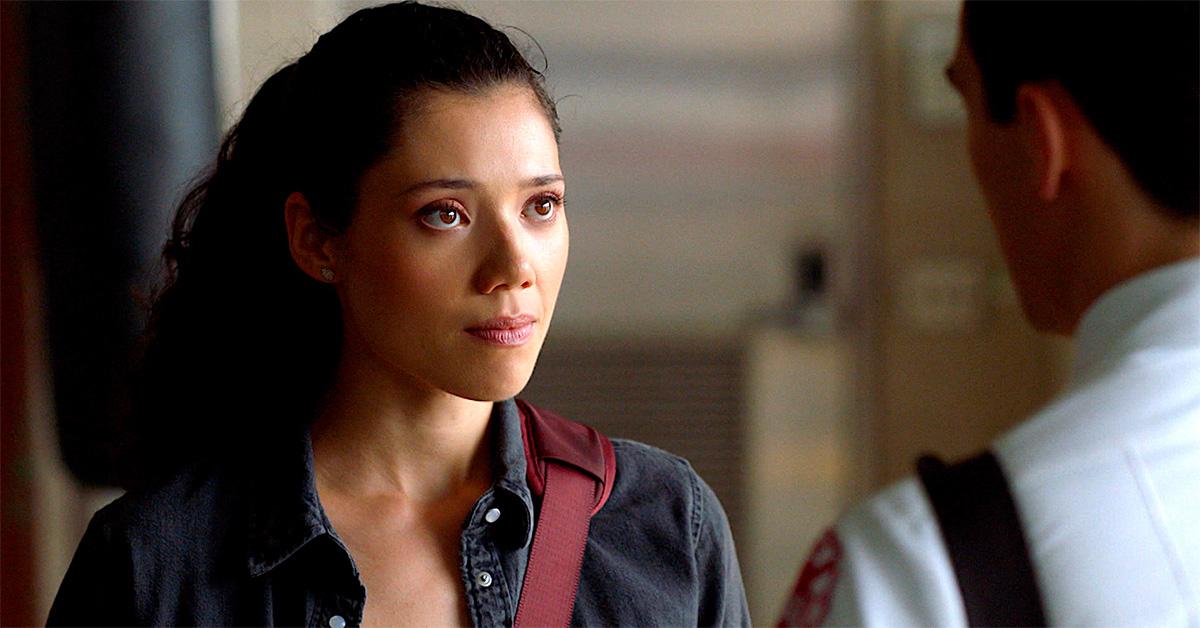 Article continues below advertisement
What happened to Violet on 'Chicago Fire'?
Violet spent most of the episode in her apartment, recovering from the grief that Hawkins's death left her with. Brett and Kidd both dropped by to deliver care packages, but it was ultimately Severide who managed to break through to her.
Severide invited himself in and then took Violet on a journey through the show's past, to an era long before she had even joined the show's crew.
He told Violet about Anna, his girlfriend from the show's fifth season who died from leukemia.
"The two toughest things I've ever been through were losing Shay and losing [Anna]," he said. "And for the longest time, after Anna died, I felt like a boat cut loose from the dock, just lost, nothing to hold on to. I don't like to think about how low a bottom I might have hit if I hadn't gone back to work. That's just my take, having been where you are."
Article continues below advertisement
Severide's speech clearly resonated, but Violet said she was worried she would see Hawkins everywhere if she went back. Severide didn't tell her that wouldn't happen. Instead, he said that while he saw Anna everywhere, he also saw his crew, and they were the ones who ultimately picked him up.
Violet clearly needed a shoulder to cry on.
Thanks to Severide's trip down memory lane, which honored both Anna and Shay, who died at the end of season 2, Violet understood that there were other people who knew what she was feeling.
Severide's visit worked, and Violet ultimately returned to work. She even stopped by his office to get a few additional words of wisdom.
Article continues below advertisement
In that conversation, Severide encouraged her to think about the people she's lost and talk about them as much as she can so it feels like they're still around. Allowing characters the space to recover from their grief on screen can be challenging, but Chicago Fire deftly reminded us that it was aware of its own history but calling back to losses that are in the show's more distant past.
Like real people, these characters have memories and their experiences shape and change who they are. Violet may not have much more time to mourn Hawkins on screen, but Chicago Fire has acknowledged that that doesn't mean she's going to forget him. His memory will always be with her, even if she's too busy saving the city of Chicago to talk about it in every episode.