Fans of [SPOILER] Are Threatening to Boycott 'Chicago Fire' Following Unexpected Death
'Chicago Fire' killed off yet another member of Firehouse 51's family in the October 5 episode. Find out who on the NBC show didn't make it out alive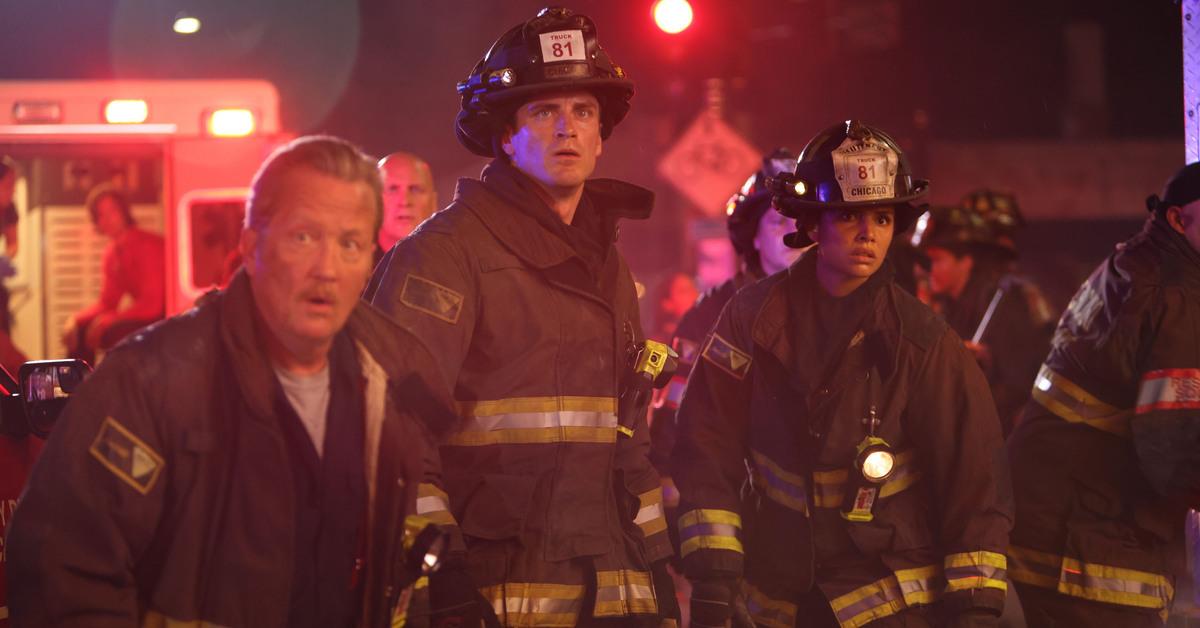 WARNING: The following contains major spoilers for Chicago Fire Season 11, Episode 3, "Completely Shattered."
Chicago Fire is down another cast member. The NBC series has a reputation for killing off characters, especially during the height of their popularity, and that trend continued in the October 5 episode entitled "Completely Shattered." When Firehouse 51 rallied together to battle a movie theater blaze, one character didn't make it out alive.
Article continues below advertisement
The unlucky character was Paramedic Chief Evan Hawkins (portrayed by Jimmy Nicholas), who joined the series last season as the supervisor of Sylvie Brett and Violet Mikami. However, he quickly pivoted to being Violet's boyfriend, with their romance taking up a large part of Season 10 when it nearly cost Violet her job.
Now an act of heroism has cost Hawkins his life. Keep reading to find out what exactly happened to him during "Completely Shattered" and look at what his death means for Violet.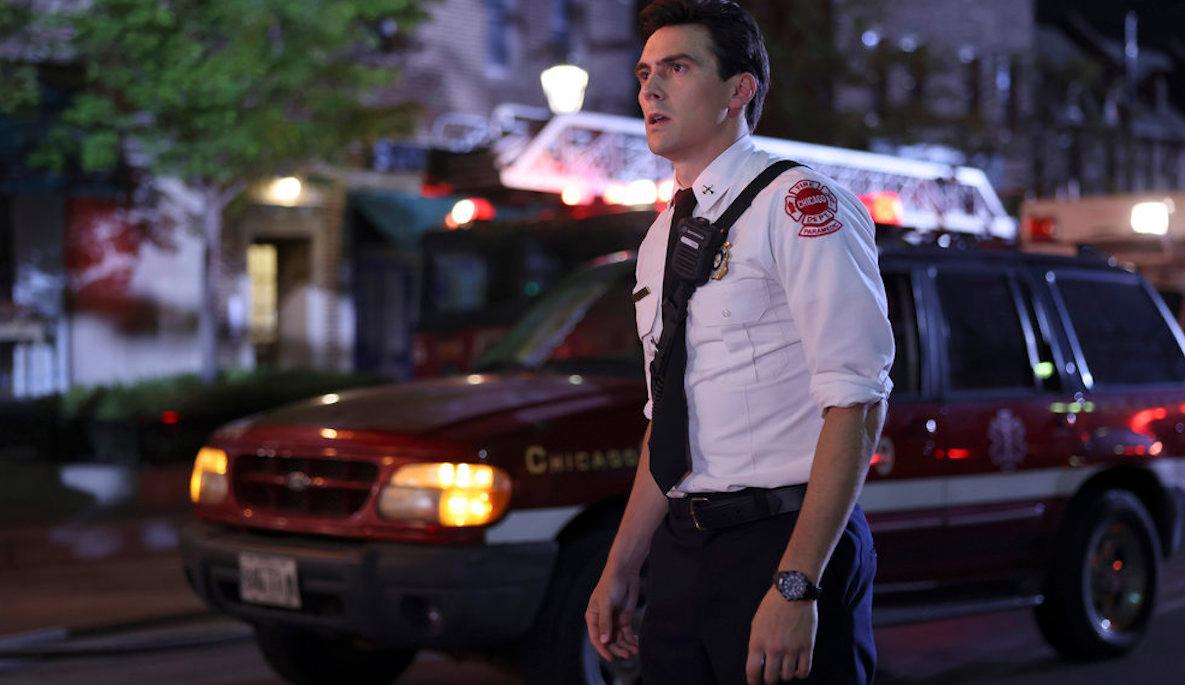 Article continues below advertisement
Chief Hawkins died in the 'Chicago Fire' movie theater blaze.
The Chicago Fire Season 11 premiere made everything okay for Violet and Hawkins—while he accepted a transfer to keep Violet from being fired, that meant the two no longer had to hide their relationship. After Violet's ex Blake Gallo (Alberto Rosende) told Violet (Hanako Greensmith) just how far Hawkins had gone for her, Violet hooked back up with Hawkins and it seemed like they'd have a bright future ahead of them.
Then the movie theater fire happened.
After warning viewers about a character death, "Completely Shattered" had fans convinced Gallo would be the victim when he failed to emerge from the blaze. But in traditional Chicago Fire fashion, the episode threw in a last-minute reversal.
In the closing minutes of the episode, Gallo resurfaced while Hawkins ran back to rescue a man who was struggling to get out of the theater. Part of the theater then collapsed on them both, killing Hawkins.
Article continues below advertisement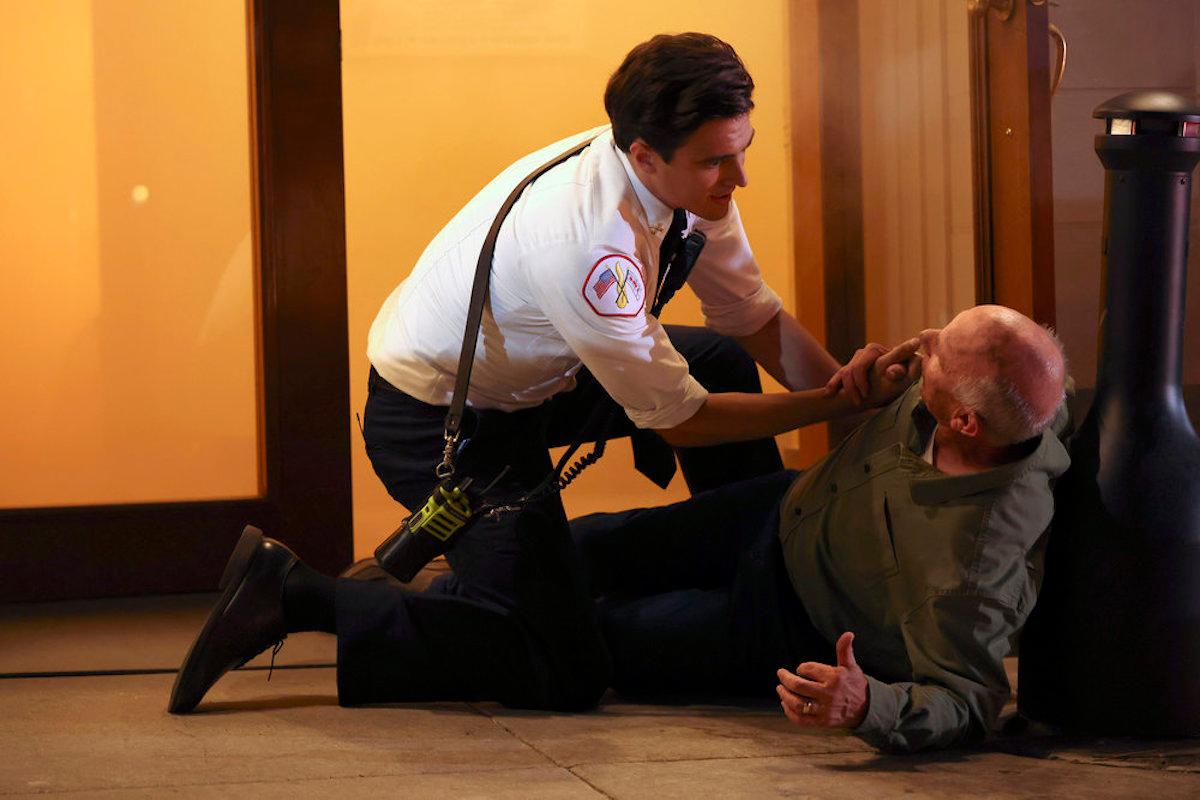 'Chicago Fire' fans are livid about Hawkins' death.
Hawkins' demise is reminiscent of what happened to Dr. Robert Romano on another hit NBC drama, ER. That series unceremoniously dropped a helicopter on Romano in 2003 when the producers decided to kill the character— almost a decade before the Chicago Fire writers decided to get rid of Hawkins by dropping part of a building on him.
Article continues below advertisement
Especially since the series was getting viewers invested in Hawkins and Violet's renewed relationship just two weeks ago, many fans are not happy with this latest character death and immediately took to Twitter to vent their anguish, similarly to how Violet went to pieces on the scene realizing her boyfriend's fate.
Article continues below advertisement
The decision to kill off Hawkins is incredibly controversial because of the way Chicago Fire pointed the viewers in one direction and then went down the exact opposite road. However, the series has a long history of killing off characters no matter how beloved, and the fans' reaction is giving the show the dramatic reaction it no doubt was hoping for.
NBC's promo afterward even used shots of Violet's grief to promote the next episode.
The series is likely also clearing the way for Violet to reunite with Gallo, having teased Gallo's unresolved feelings for Violet throughout her romance with Hawkins. But after how Chicago Fire treated Hawkins and how destroyed Violet is by his loss, it's unlikely that she or the fans will be ready for another relationship story any time soon.
Chicago Fire airs Wednesdays at 9:00 p.m. on NBC.