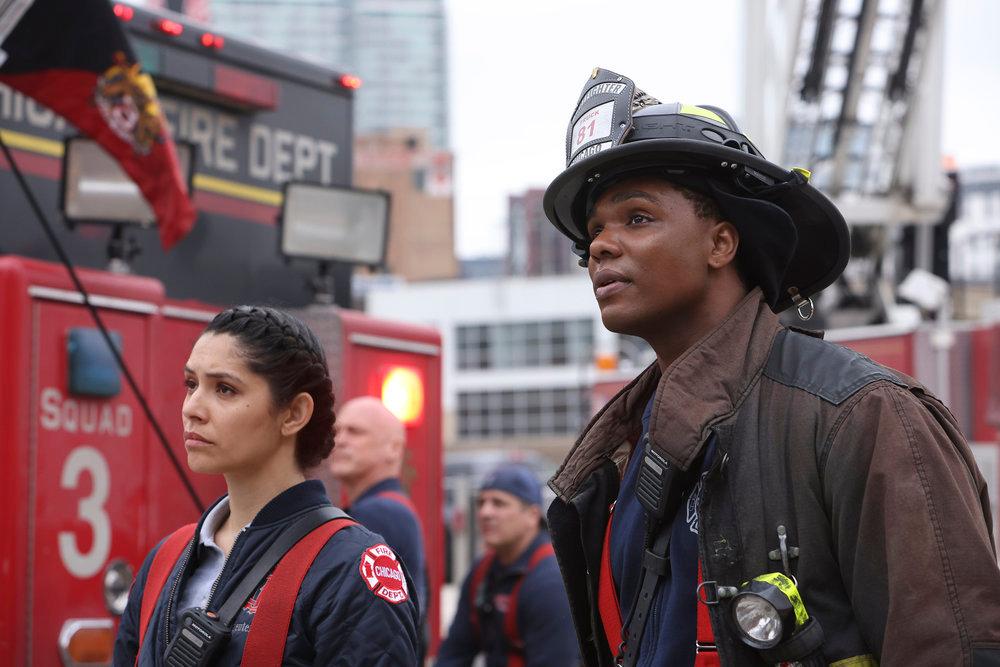 Why Did Mason Leave 'Chicago Fire'? — And Who Is His Replacement?
Spoiler Alert: This article contains spoilers if you haven't watched the Season 11 premiere of Chicago Fire.
Mason Locke's (Chris Mansa) absence from the Season 11 premiere of Chicago Fire last Wednesday was…surprising, to say the least. After making a brief appearance in Season 9 and then joining Firehouse 51 full-time in Season 10, viewers expected the new character to stick around for a while.
Article continues below advertisement
Mason's natural talent for firefighting, combined with his complicated past, put him in the perfect position for significant character development — which made his disappearance from Season 11 all the more strange.
Why would a character with so much potential say goodbye so soon?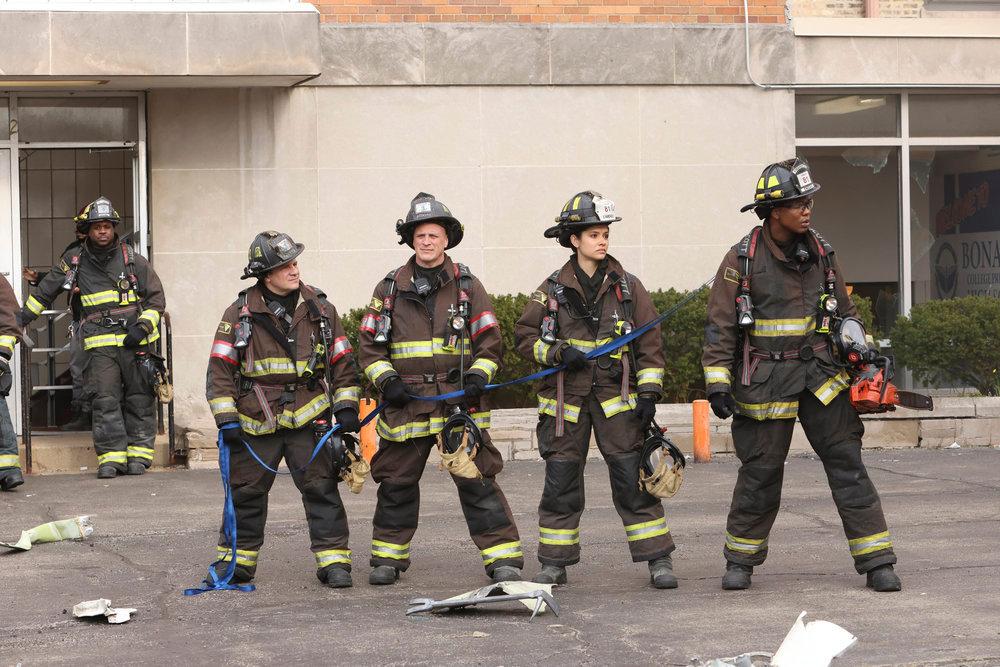 Article continues below advertisement
When did Mason first appear in 'Chicago Fire'?
In Season 9, Episode 12 titled "Natural Born Firefighter," a fire breaks out at a party and Mason rushes to the scene, saving several civilians' lives. The Firehouse 51 team is impressed by his skills and later discovers that he gained firefighting experience through a prison program in Colorado. Mason then reveals that his criminal record has made it difficult to find work, but his character seemingly vanishes after this episode.
Mason reappears in Season 10, Episode 15 titled "The Missing Piece." Stella Kidd (Miranda Rae Mayo) doesn't want to bring Mason onto the team because of his criminal background, but Stephen Herrmann (Christopher Eigenberg) convinces her.
By the end of the episode, Stella becomes a believer herself, referring to Mason as the team's "missing piece."
Article continues below advertisement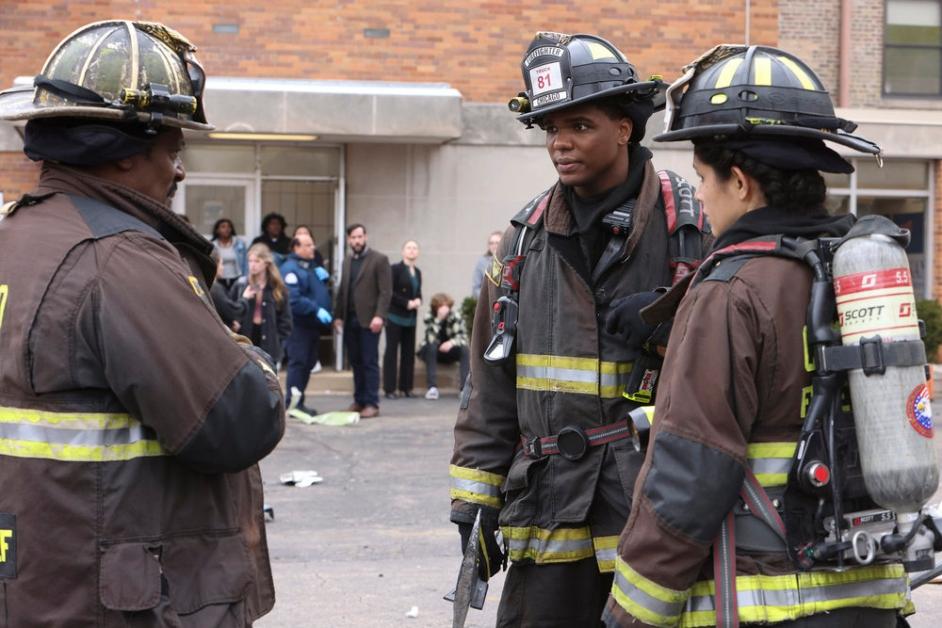 Why did Mason leave 'Chicago Fire'?
In the Season 11 premiere of Chicago Fire, Mason's absence was hardly addressed. During a conversation between Chief Boden (Eamonn Walker) and Stella, they discuss finding a replacement for Mason. As for an explanation regarding Mason's departure, we didn't get much. Apparently, Mason's life calling was fighting wildfires, so he moved back to Colorado to fulfill his purpose.
Article continues below advertisement
Boden and Stella's determination to find Mason's replacement means his return to Firehouse 51 is unlikely. And based on the events that transpired during Season 11, Episode 1, it appears the person taking his place is someone from Stella's past.
Who is replacing Mason on 'Chicago Fire'?
The floater who took Mason's spot in Truck 81 proved useless, and Chief Boden wanted to find a more permanent solution. As a result, he brings newcomer Sam Carver (Jake Lockett) aboard — much to Stella's dismay.
A rival from her days at the Academy, Stella claims Carver is arrogant and is nothing but trouble. In fact, she even tells Boden that he "isn't 51 material." However, Boden disagrees and says Stella's leadership skills are exactly what Carver needs to whip him into shape.
Article continues below advertisement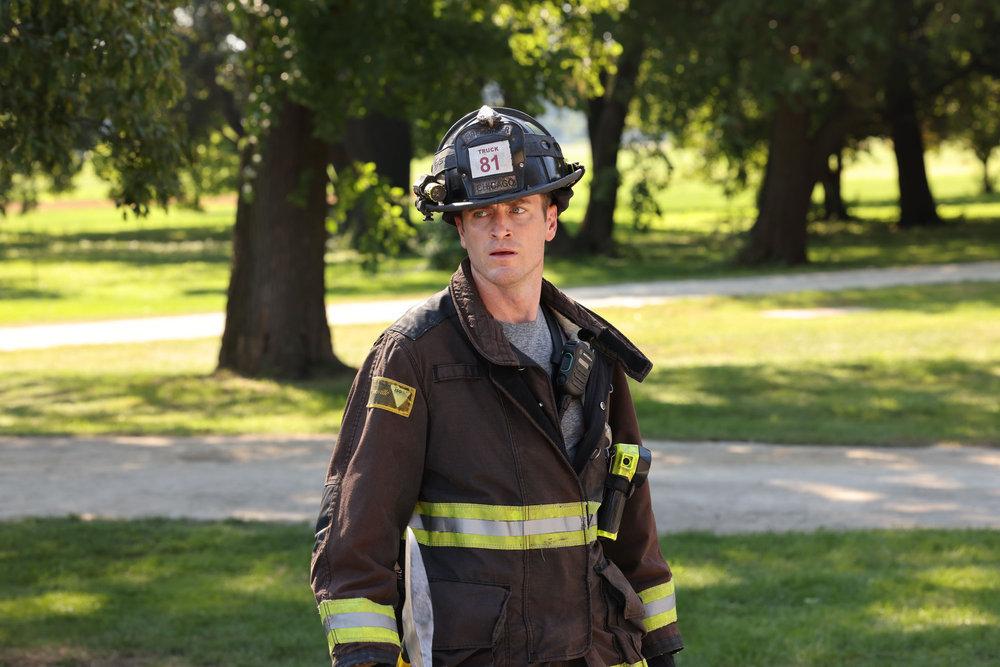 Compared to Mason's more reserved persona, Carver's cocky attitude should prove rather interesting this season. While Mason will certainly be missed, Stella and Carver's dynamic will likely add another layer of drama that wasn't present before. However, only time will tell what the newest addition to Truck 81 will bring to the table.
Tune in to see what happens next when new episodes of Chicago Fire air on Wednesdays at 9 p.m. ET on NBC.