'Chicago Fire': Inside "Stellaride's" Relationship Timeline, From Start to Present
Kelly Severide and Stella Kidd from 'Chicago Fire' have endured plenty of ups and downs throughout their relationship. Here's a full timeline of their love.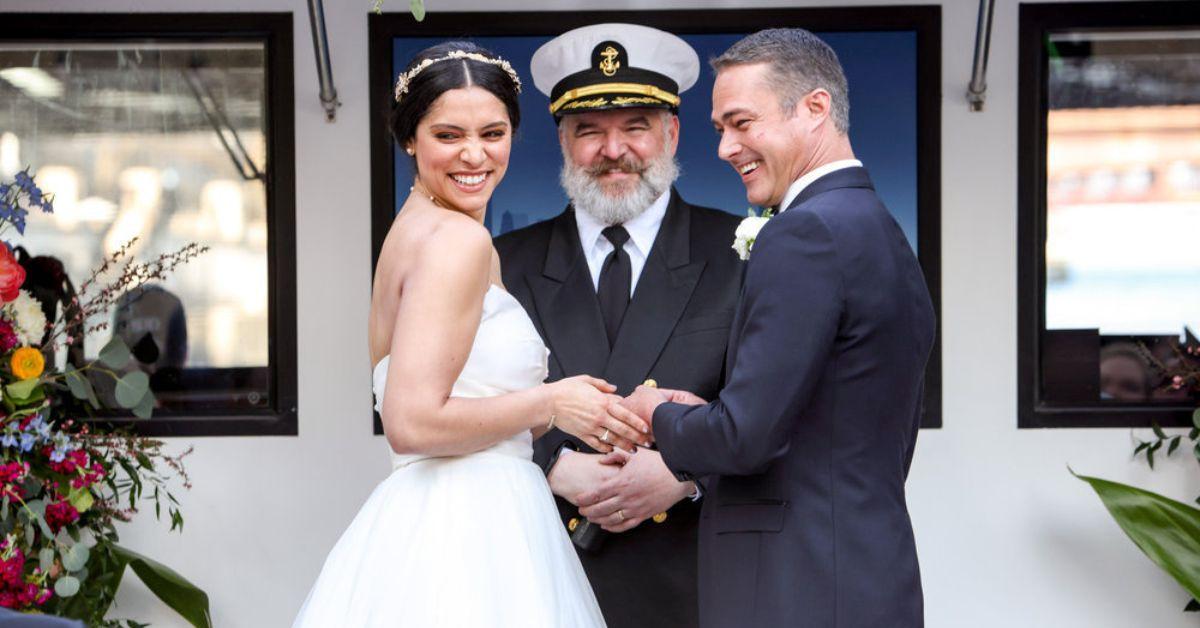 The streets of Chicago can be pretty chilly, but Chicago Fire proves that the city maintains its heat no matter how the weather looks. Throughout the show's 11 seasons, the characters of Firehouse 51 have experienced plenty of steamy romances. Fans have cheered for some relationships while impatiently waiting for others to fold (we're looking at you, "Brettsey").
Article continues below advertisement
One relationship that viewers can't get enough of is the one between Kelly Severide (Taylor Kinney) and Stella Kidd (Miranda Mae Mayo). "Stellaride" has endured plenty of ups and downs over the years, but seemingly got their happy ending when they tied the knot in the Season 10 finale.
Does that mean only good things to come for Stellaride? Not so fast. After all, this is Chicago Fire, and there's just no telling what could happen between the newly married couple. As we head into Season 11, let's take a look back at Kelly and Stella's relationship timeline.
Kelly and Stella's relationship began in 'Chicago Fire' Season 4.
Stella and Severide's love story kicked off when Stella joined Firehouse 51 in Season 4. When she arrived at the station, she and Severide instantly reconnected. Viewers soon discovered that the duo were old friends from their trainee days — and possibly a bit more than that.
Stella recounted a time when Severide serenaded her with Frank Sinatra's "This Love of Mine." She had been coming home from a tactical training course when she heard singing coming from her roof. She looked up and saw Severide rappelling down from her skylight with a rose in his mouth.
The gesture impressed Stella, but not her husband at the time, Grant Smith (Guy Burnet). Luckily for Severide, Stella divorced Grant before joining the team at Firehouse 51.
Article continues below advertisement
The single firefighters flirted for the remainder of Season 4 until they eventually took their relationship to the next level. In Season 4, Episode 21, Stella and Severide confirmed their attraction to each other when they shared their first kiss at Molly's Bar. After the smooch, the pair kicked it up a notch and slept together for the first time.
Article continues below advertisement
While their first night together elated fans, there was another issue on the horizon. Stella's ex-husband escaped from a psychiatric facility and found his way to her home. In the Season 4 finale, fans saw Grant holding a knife while watching his ex-wife in bed with another man. Whew!
Article continues below advertisement
Things cooled off between Stellaride in Season 5.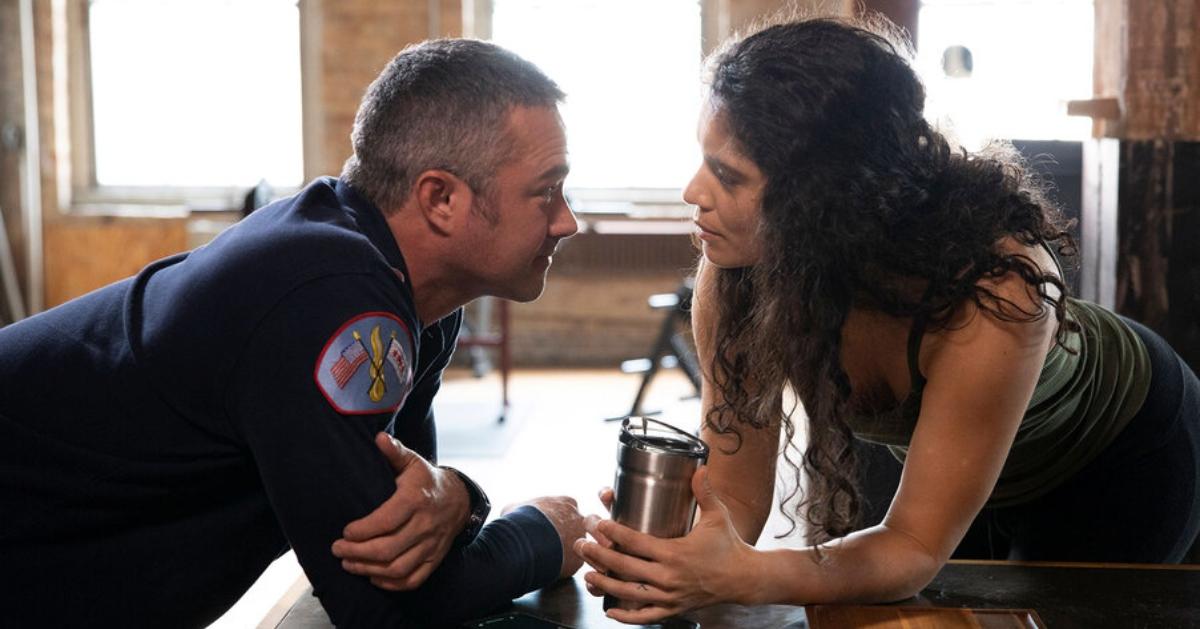 Stellaride's relationship became a bit more challenging in Season 5. Grant continued wreaking havoc on the couple's connection and drove a wedge in the relationship. In the Season 5 premiere, Grant attacked Stella outside Molly's Bar, causing Severide to retaliate by stabbing him.
Following the fight, Kidd refused to press charges on Grant and blamed his drug addiction for his behavior. When Severide disagreed with her decision, they opted to just stay friends.
Article continues below advertisement
Season 6 of 'Chicago Fire' proved that Kelly and Stella weren't over each other yet.
By Season 6, Stella and Severide had agreed to keep their relationship platonic. However, their plan backfired when Stella was evicted from her apartment and needed somewhere to live. Severide eventually offered his former love a spot in his guest room, further complicating their dynamic.
In one episode, "Down Is Better," Stella not-so-subtly hinted that she wanted more from Severide when she drunkenly kissed him. To her (and fans') surprise, Severide denied her advances and claimed they weren't in the right space for a relationship.
After getting rejected, Stella moved on and started dating other people. However, by the Season 6 finale, the couple reunited once again. Severide made it official this time by asking Stella to be his girlfriend.
Article continues below advertisement
Kelly Severide and Stella Kidd faced more challenges in Season 7 of 'Chicago Fire.'
Once Stella and Severide became an item, some fans couldn't picture them ever breaking up again. Unfortunately, that's precisely what happened in Season 7. When Severide's father, Benny (Treat Williams), died suddenly from a stroke, the tragedy caused him to disengage from his relationship with Stella. In turn, she broke up with Severide three years after their romance began on the show.
Severide then uses the remainder of the season to work on himself, eventually convincing Stella to get back together in the Season 7 finale.
Article continues below advertisement
Stellaride found their way back to each other, eventually getting engaged in Season 9.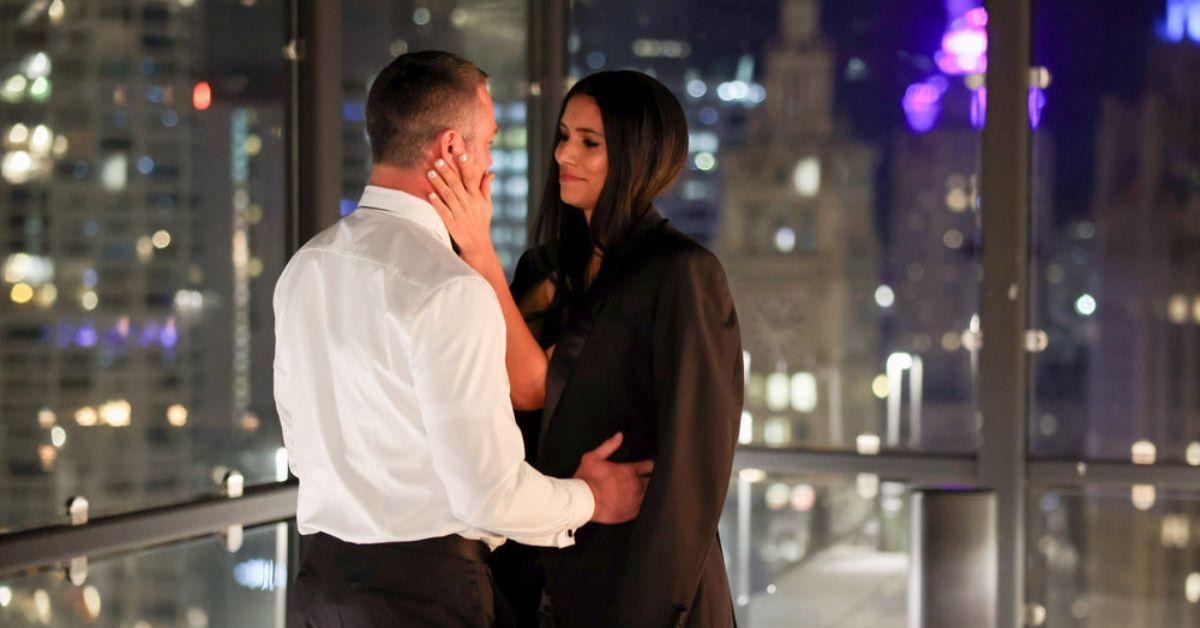 After a Season 8 that was pretty smooth sailing for the couple, Severide proposed to Stella while literally standing in a burning building in Season 9. Amid the chaos, Severide said, "I don't want you to ever leave me. Stella Kidd, will you marry me?" to which she answered, "Hell yeah."
Article continues below advertisement
After some more ups and downs, Kelly and Stella finally tied the knot in Season 10.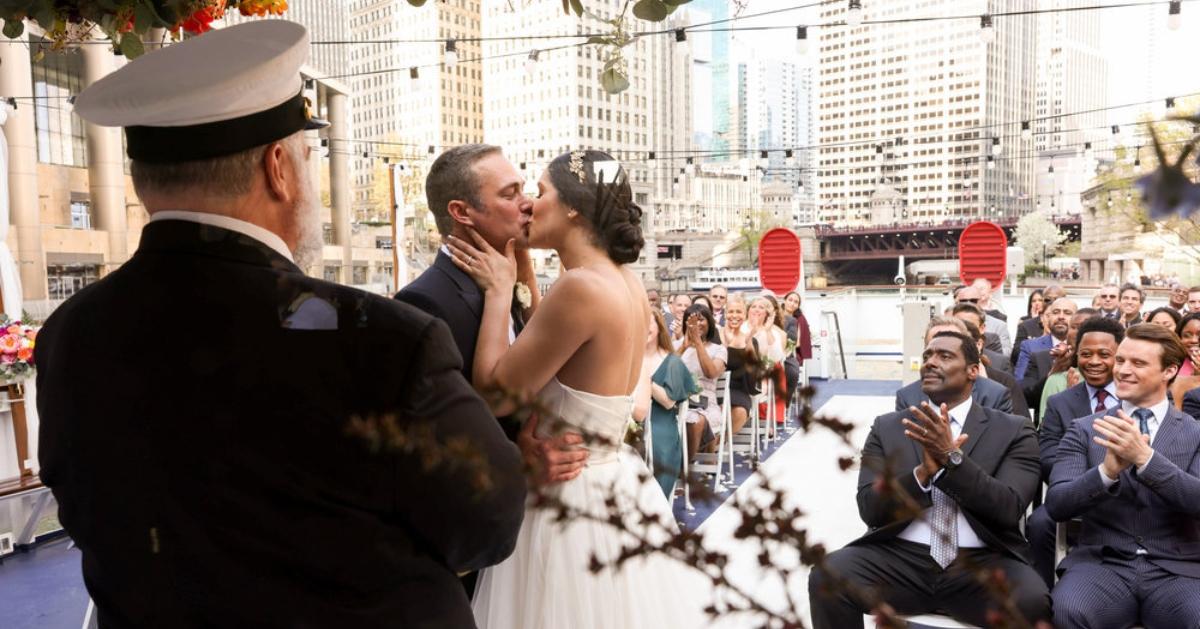 Of course, it wouldn't have been a Chicago Fire love story if Stellaride didn't experience some drama on their way to the altar. Stella's Girls on Fire program caused her to step away from Firehouse 51 for the first half of Season 10.
While she was away, Stella became more than just distant physically — she barely communicated with her fiancé. Severide confronted her upon her return, questioning how she really felt about their engagement. The conversation forced Stella to admit that she felt anxious about getting married.
Article continues below advertisement
Thankfully, the couple sorted out their issues in time for the Season 10 finale. Stellaride had a beautiful wedding filled with their Firehouse 51 family and heartfelt vows. Stella called her husband the "goodest of men," while he said it's because of her that he's become a better person.
Article continues below advertisement
'Chicago Fire' Season 11 will answer a "Stellaride" mystery from Season 10.
While Stellaride's wedding was a joy for fans to watch, the day ended in a horrifying way. At the end of the Season 10 finale, viewers watched as a mysterious SUV parked outside the couple's honeymoon accommodations. The conclusion left fans wondering who the person in the car could be and what would be next for the couple's future.
Article continues below advertisement
As we now know, based on the synopsis for the Season 11 premiere, "Kidd and Severide's honeymoon is interrupted by a dangerous person from their past." But who is it? Some fans believe it could be someone linked to their jobs, though it's much more likely that it's someone connected to their personal lives — much like when the couple first got together.
Fortunately, the firefighters reportedly fend off the attack and live through the season, but their honeymoon gets cut short.
Article continues below advertisement
What happens to Stellaride when Chicago Fire returns for Season 11? Tune into all-new episodes on Wednesday at 9 p.m. ET on NBC.