Could Serinda Swan Possibly Return to NBC's Hit Drama 'Chicago Fire' for Season 10?
On Season 3 of 'Chicago Fire,' Kelly Severide ran off to Las Vegas to blow some steam off and came back married. What ever happened to his wife?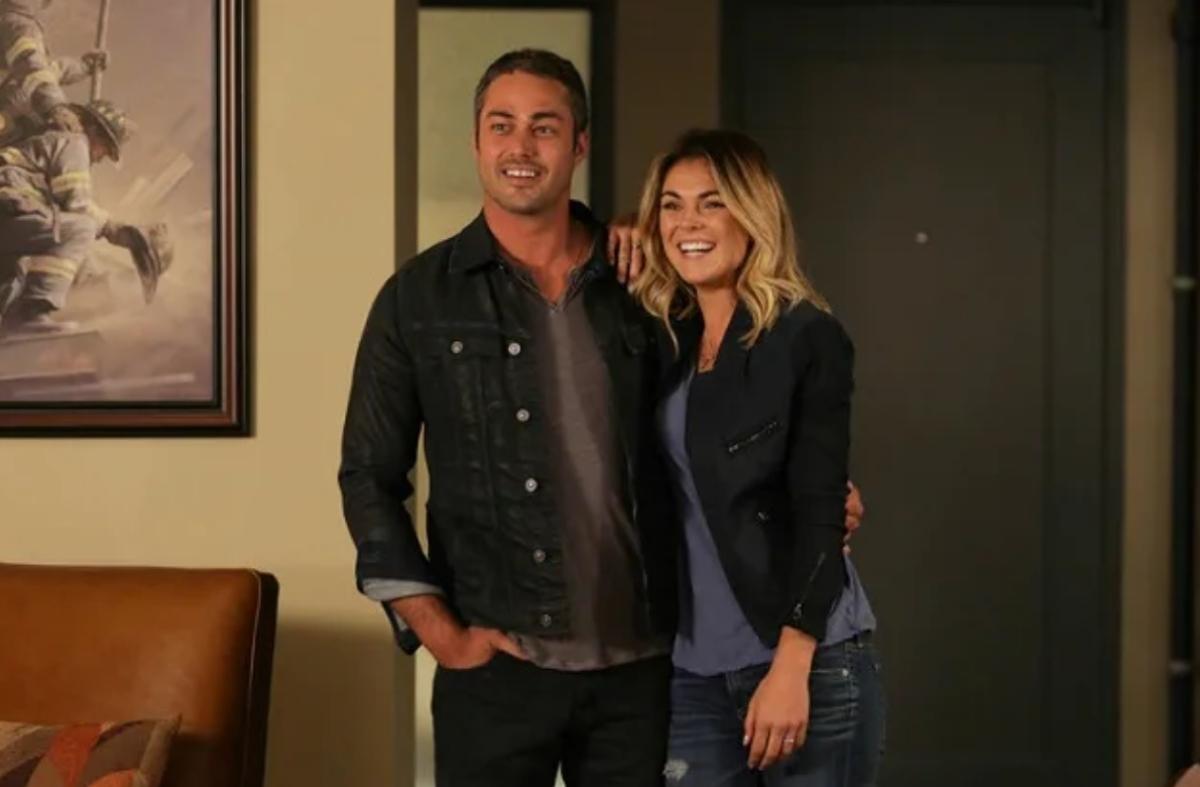 On NBC's Chicago Fire for firefighter Kelly Severide (Taylor Kinney), a recurring theme has been his seemingly never-ending parade of flings and relationships with different women. Fans of the series have been on the rollercoaster of love, loss, and lust with Kelly for the first six seasons. Kelly even tied the knot with one of his ladies and had a Sin City marriage.
Article continues below advertisement
After breaking up with Chicago P.D.'s Erin Lindsay (Sophia Bush) and still upset over the death of Leslie Shay (Lauren German), Kelly left Chicago and took off. He fled to Vegas, hoping that he could put his troubles behind him. It wasn't long until, of course, he met a woman. While at the craps table, he ran into a woman named Brittany Baker (Serinda Swan). In hopes that some of Brittany's luck would rub off on him, he asked for her help in playing the game.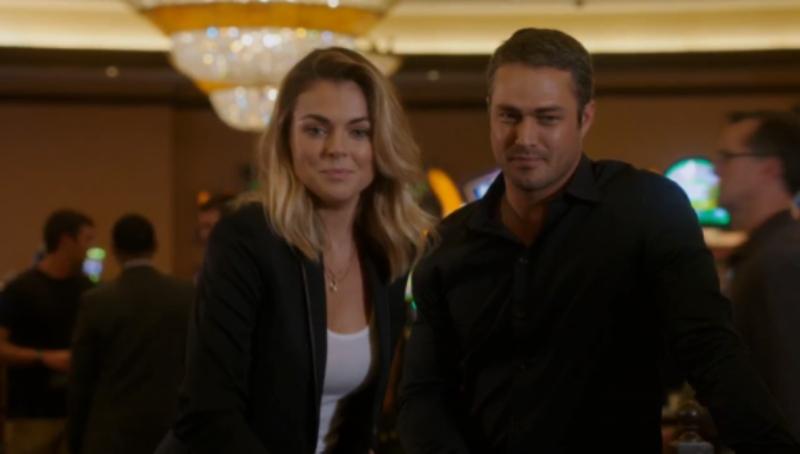 Article continues below advertisement
After hitting twice in a row, Kelly planted a huge kiss on her, and the rest was history. When he returned to Firehouse 51 the following week, he seemed happy and was sporting a wedding ring! However, after four episodes, Serinda left the series, and there was no more Brittany. Keep reading to find out why she left the show and if she'll be returning for Season 10.
What happened to Kelly Severide's wife Brittany Baker on 'Chicago Fire'?
Of course, it wasn't long before Kelly and Brittany realized that they both rushed into the relationship to escape the death of their loved ones. So what ended up happening is after four episodes, Kelly's wife left the Windy City and her husband to confront her past. Serinda's stint on Chicago Fire was short-lived because she had another television show to get to.
Article continues below advertisement
In an interview with TVLine, she shared, "[I] had to exit so fast because I had to go off to the next season of Graceland." Serinda said that the series's showrunner Matt Olmstead, whom she had worked before with on the A&E drama Breakout Kings, had wanted her to guest-star on Chicago Fire when she had time. She said, "Matt kept asking me to come and [guest-star] on the show in my offseason from Graceland. I was like, 'Yeah, I would love to!'"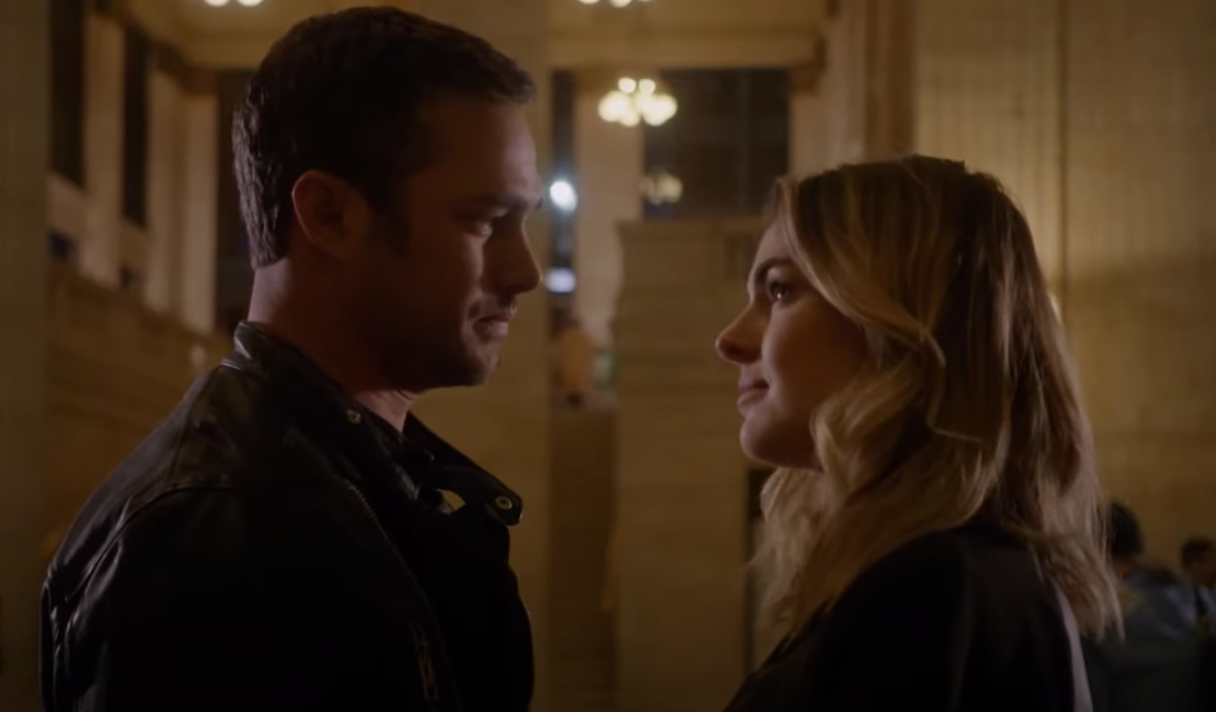 Article continues below advertisement
She recalled, "They're like, 'So there's this girl, and she's trapped,' and I'm claustrophobic. And then, 'There's a woman, and there's a burning building,' and I was super scared of fire. Finally, they're like, 'Severide's love interest,' and I was like, 'Yep, let's do that!'"
Will Serinda Swan return to 'Chicago Fire'?
Even though Serinda's time on Chicago Fire was short, her character Brittany made a lasting impression on viewers. Over the years, fans have asked the actress if she was ever going to return to the series. Because her exit was so swift and things between Brittany and Kelly were left open-ended, Serinda says fans would contact her.
Article continues below advertisement
She told TVLine, "So I kept getting all these messages being like, 'When do you come back? We know you come back. You guys are still married,' and I was like, 'I actually don't think I'm ever coming back because I'm about to go shoot something for seven months. I don't think this is happening.'"
In Season 6, Kelly had the marriage annulled and is now engaged to Stella Kidd (Miranda Rae Mayo). Serinda noted that fans of the show still ask her if she would return at some point. Serinda did disclose she "would be down for [Brittany] to just randomly show up one season and mess things up a bit for him again." So, maybe fans will get to see the beloved Brittany causing trouble in Season 10.
Season 10 of Chicago Fire airs on Sept. 22 at 9 p.m. EST on NBC.