Herrmann Is Battling a "Tough Road" With His Wife on 'Chicago Fire'
Is Herrmann leaving 'Chicago Fire'? The lovable firefighter received shocking and devastating news about his wife, Cindy.
As one of the most popular characters on Chicago Fire, Christopher Herrmann (David Eigenberg) has been described as a "saint" and a "great man" by some fans. He has been a vital member of the team working at Firehouse 51, astounding viewers repeatedly with his kind, altruistic approach. Viewers have long admired Herrmann's devotion to his family, especially his wife, Cindy (Robyn Coffin). Sadly, Herrmann's family issues could affect his time at the firehouse
Article continues below advertisement
Herrmann and Cindy discover devastating news about Cindy's health in Season 11. Since then, viewers have wondered how it will affect the firefighter's job, if at all. So, is Herrmann leaving Chicago Fire? Keep reading to find out!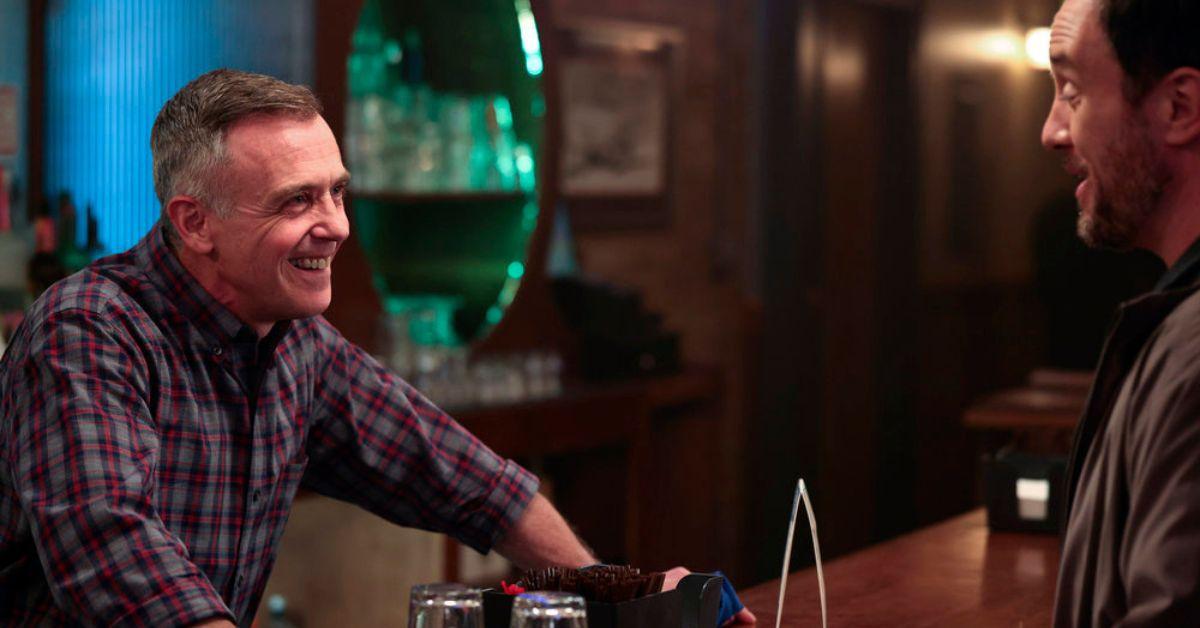 Article continues below advertisement
Is Herrmann leaving 'Chicago Fire?' Fans are worried.
Season 11 of Chicago Fire returned from its Fall hiatus in January 2023. One of the most significant plots in the winter half of the season was Cindy's lung cancer diagnosis. In Episode 11, "A Guy I Used to Know," Cindy and Herrmann discovered her lingering cough was a sign of her having the illness, which Herrmann had a hard time accepting because his wife has "never smoked a cigarette in her life."
After Cindy's diagnosis, she underwent surgery to have the cancer removed. However, during the procedure in Episode 12, "How Does It End?" Cindy's doctor informed Herrmann that she survived the surgery, but they couldn't get rid of all the cancer in her body.
Article continues below advertisement
"Unfortunately, we weren't able to get the margins clean," the doctor informs Herrmann in the episode. "She made it through the surgery well, but we weren't able to get all the cancer out. We removed what we could, but we found some in the lymph nodes, too, which means we have a fight ahead of us. Next step: chemotherapy and radiation."
Article continues below advertisement
Although Cindy will still undergo further treatments, she and Herrmann are staying on Chicago Fire. So far, there haven't been any plans for Robyn to leave the show, and it seems like her TV husband is also staying put and leaning on his Firehouse 51 family during his and Cindy's troubling time. While Herrmann isn't leaving Chicago Fire yet, Chicago Fire's co-showrunner Andrea Newman said the family's journey to recovery is far from over.
"It is going to be a rough road for the whole Herrmann family as Cindy battles lung cancer," Newman explained to NBC Insider. "There's a tough fight ahead, with no shortcuts or easy solutions, but the Herrmann family, and the 51 family, will come together to help in all sorts of ways as the situation progresses."
Article continues below advertisement
'Chicago Fire' fans worried David Eigenberg would leave the show for the 'Sex and the City' reboot.
Season 11 isn't the first time David has worried Chicago Fire fans about Herrmann's departure. In Season 10, his character took the fall for a glitch that was really Sylvie Brett's (Kara Kilmer) fault. Herrmann's bravery nearly cost him his job, but thankfully, that wasn't the case, and David returned to the show the following year.
Article continues below advertisement
Rumors also swirled David might leave Chicago Fire when he signed on to revive his Sex and the City character, Steve Brady, in the show's reboot, And Just Like That. David, Sarah Jessica Parker, Kristin Davis, and Cynthia Nixon were just some confirmed cast members who appeared in the new series when it premiered on HBO Max in December 2021.
Article continues below advertisement
David appeared in six episodes of And Just Like That, and fans again rooted for him as Miranda's (Cynthia Nixon) doting husband. However, the pair divorced in Season 1 when Miranda left Steve for Carrie's (Sarah Jessica Parker) podcast co-host, Che Diaz (Sara Ramirez).
Article continues below advertisement
Since Steve and Miranda aren't together, AJLT fans likely won't see him on the show as much in Season 2. This is great news for Chicago Fire fans, though David stressed in 2021 that the reboot would never affect his role as Herrmann.
"My soul is here in Chicago with Chicago Fire," David confirmed to Us Weekly in 2022, adding, "with the stories here and my colleagues."
Catch new episodes of Chicago Fire every Wednesday at 9 p.m. EST on NBC.