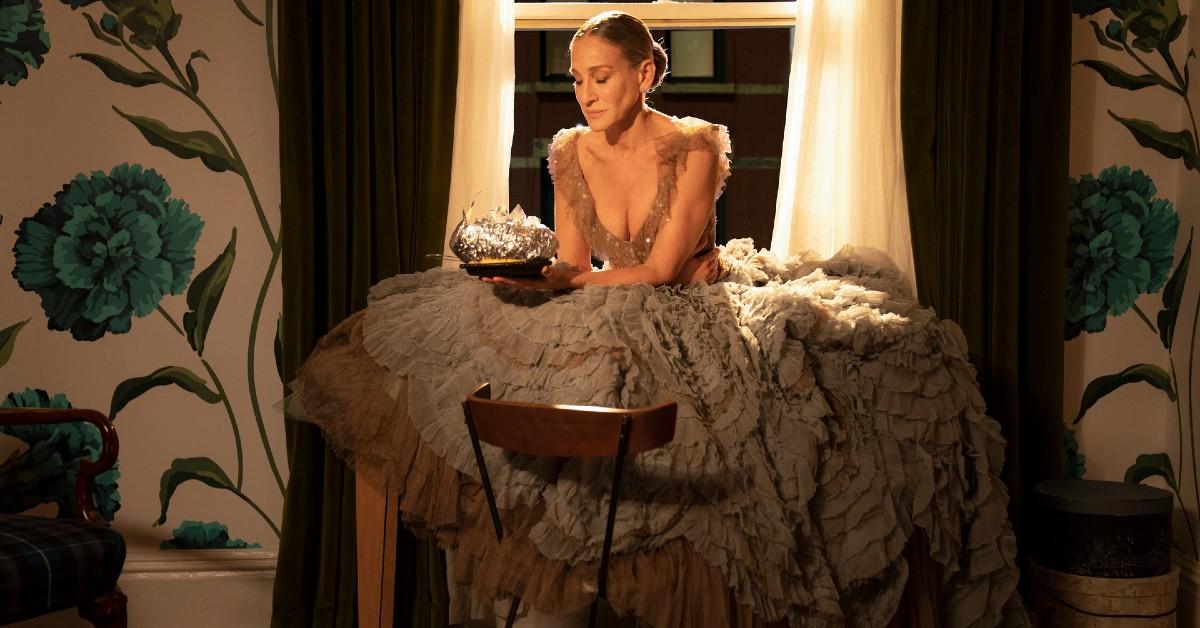 How to Make 'And Just Like That...' Season 2 Less of a Hate-Watch Show
Spoiler alert: The following article contains spoilers if you aren't caught up with And Just Like That... on HBO Max.
The Sex and the City sequel series And Just Like That... has firmly etched itself into the category of a show fans love to hate-watch. It's a shame, because And Just Like That... had the potential to be fantastic.
Article continues below advertisement
Should the show get renewed for a second season (hate-watchers are still watchers, after all), there are some major renovations to undergo. Here's what we think And Just Like That... could change in order to produce an enjoyable second season that fans can't even hate-watch ironically. (Maybe that's a tall order, but we're optimistic!)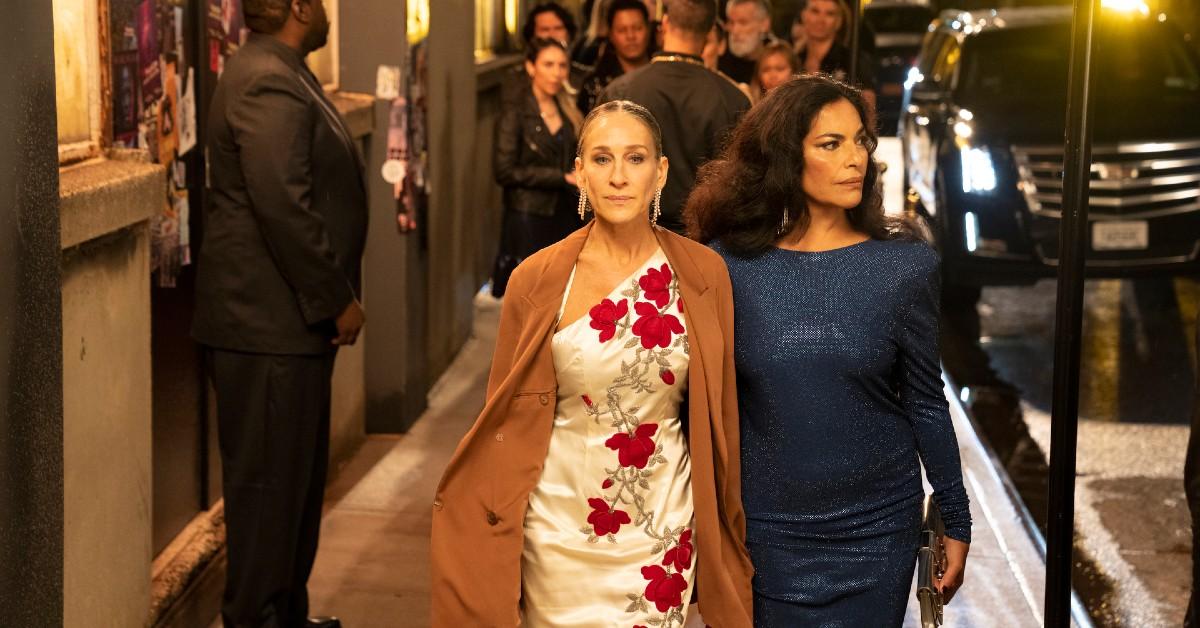 Article continues below advertisement
Bring back Carrie's narration/writing.
There's a moment where Carrie Bradshaw (Sarah Jessica Parker) hesitates during a podcast recording session when Che Diaz (Sara Ramirez) and Jackie Nee (Bobby Lee) are speaking candidly about sexual moments. Che tells Carrie after the session that Carrie basically needs to open up about her sexual experiences or she may not be a fit for the podcast.
Fans were confused by Carrie acting so shy when she literally wrote a sex column in the original series.
Keyword: She wrote a column.
There's a reason why writers write. It's not that Carrie's a prude. She's always been more at home writing. And Just Like That... finally shows Carrie writing late into Season 1, but her editor has to encourage her to lighten up her downer of a book about death. It would be great if Carrie wrote a second book for Season 2 about dating in her 50s (if things do or don't work out with Peter the teacher). Or, have Carrie quit the podcast and run a successful advice blog.
Article continues below advertisement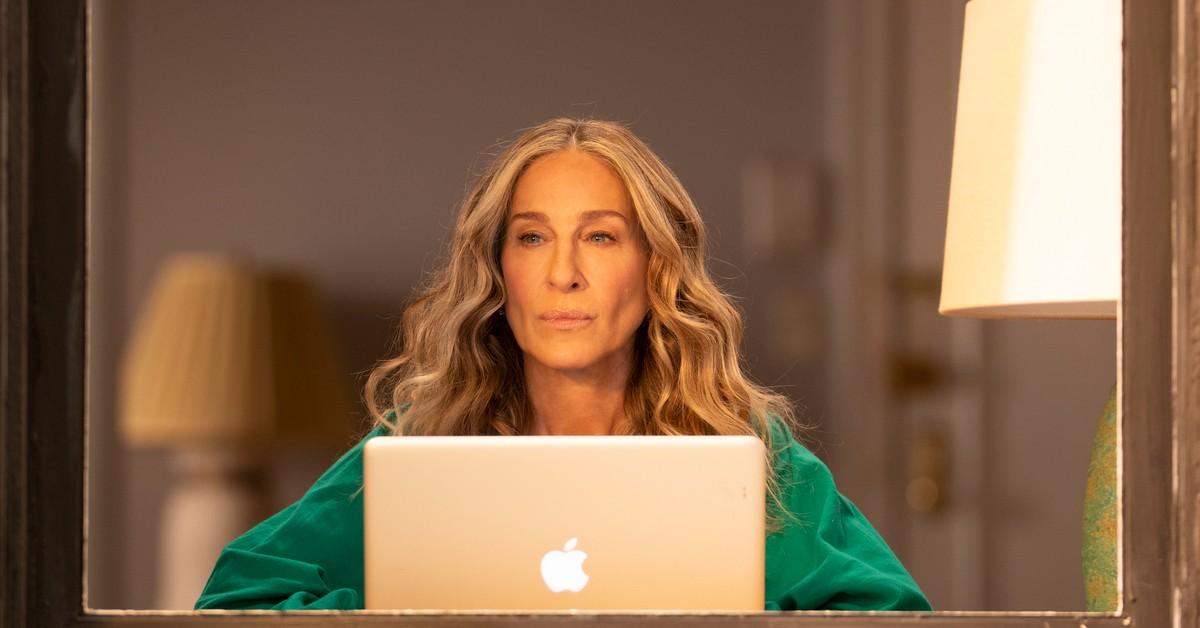 More sex-positivity.
In another unfortunate And Just Like That... moment, Carrie and Miranda (Cynthia Nixon) are flabbergasted to learn that Charlotte (Kristin Davis) still engages in certain sexual acts with her husband.
What in the Samantha Jones was that reaction from Carrie and Miranda? Was there a law somewhere that women in their 50s must be repulsed by their husbands? The problem with And Just Like That... is the strange lack of sex positivity. Why can't these women enjoy sex like they did in the original series?
Article continues below advertisement
It's understandable that Carrie would hesitate to be intimate with another man after Big's death. Even if she chooses not to partake in adult activities, it'd be fun to see her restarting her old column and writing for a new audience: women in their 50s looking for love. This show needs to stop treating its characters like they are shriveled up and incapable of having healthy sexual desires.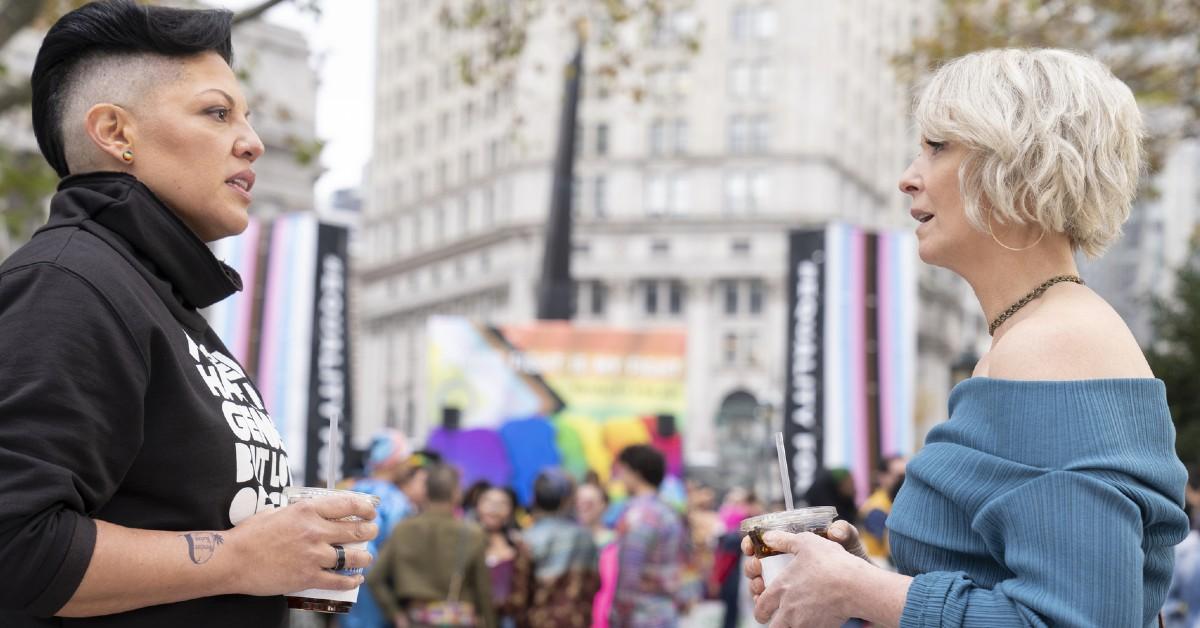 Article continues below advertisement
How do you solve a problem like Miranda?
Speaking of healthy sexual desires... Miranda's journey of reawakening was well-intentioned, but poorly executed. The problem with Miranda's storyline is that it completely ignored her character growth from the original series. Fans found it hard to believe that Miranda would be stupid enough to treat Dr. Nya Wallace (Karen Pittman) the way she did upon their first meeting. And we have to talk about Che.
There's nothing wrong with Miranda exploring her sexuality in the slightest! But her relationship with Che felt inorganic from the get-go. It didn't make sense for Miranda to quickly jump from yelling at Che for sharing weed with Brady to falling madly in love with Carrie's podcast boss just a few episodes later. We get it, Miranda's unhappy. That's fine! But she treats Che like an escape from her unhappiness. "This HAS to work," she begs Che, after awkwardly bringing them snacks unannounced.
Article continues below advertisement
Why is this grown woman acting like a giddy schoolgirl afraid of being dumped by her boyfriend? Are we seriously supposed to believe Che genuinely loves Miranda? Why does Che love Miranda? It's never really explained. If And Just Like That... wants to continue the Che/Miranda relationship in Season 2, they need to develop it significantly. Don't tell us why these two love each other, show us why.
Article continues below advertisement
The reason why fans felt angry on Steve's (David Eigenberg) behalf was because we were shown how much he loved Miranda. We got to see the dramatic ups and downs the couple had in Sex and the City. That's why it felt so good for them to finally get together! It made sense that Miranda was genuinely hurt when Steve cheated on her previously!
Who didn't shed a tear when Steve told Carrie on And Just Like That... that he was never taking his wedding ring off?
Right now Che and Miranda's relationship doesn't feel earned. Sara does a great job with what's she given for Che but it'd be interesting to see some chinks in the confident Che armor. What makes Che feel insecure? What do they love about Miranda? What made them want to become a comedian? Was it hard breaking into the industry as a "queer, non-binary, Mexican Irish diva"? Have they ever had any doubts about, well, anything?
Article continues below advertisement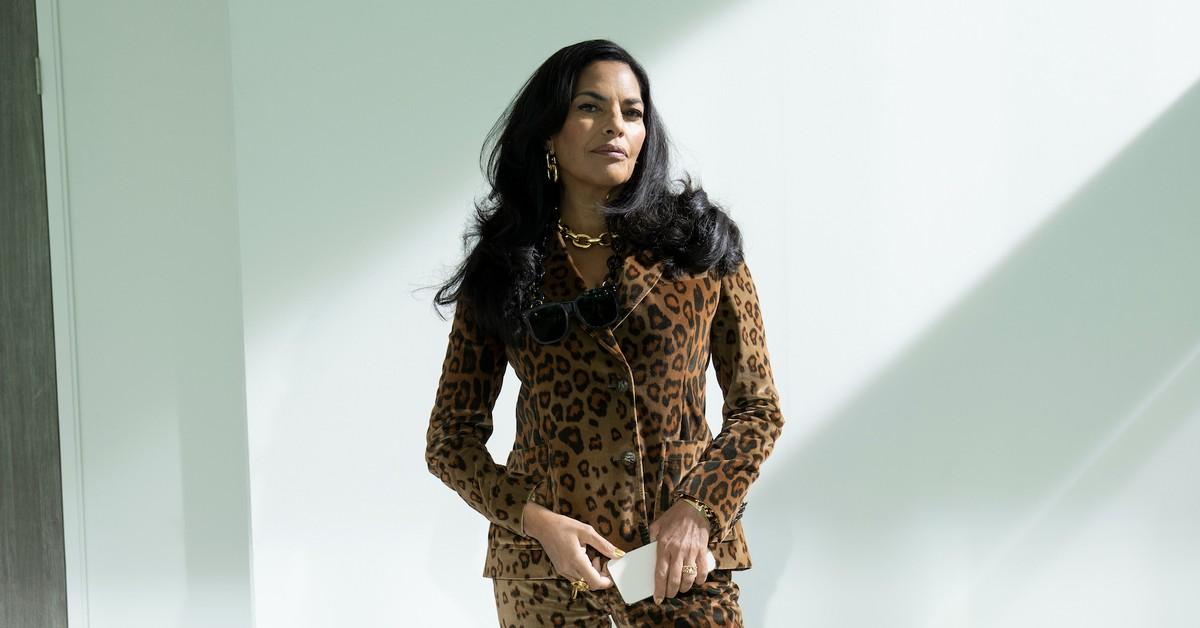 And finally, give Seema, Lisa, Nya, and socially aware Charlotte more to do.
Seema's (Sarita Choudhury) moment in Episode 9 where she decides to sit outside and have a smoke instead of helping the ladies paint the women's shelter was iconic. Finally she wasn't there to just be Carrie's supportive new bestie! Seema's flirty interaction with the sexy French club owner (William Abadie) was exactly the kind of sex-positive vibes that the show needed from the beginning.
Article continues below advertisement
We want less cringey moments of the original three ladies trying to be more socially aware and more of them treating their new counterparts like actual human beings. For example, when Charlotte (Kristin Davis) defended Lisa Todd Wexley's (Ari Nicole Parker) art collection to Lisa's rude mother in law. That's a socially aware Charlotte we like to see! (Also, her attempts to teach Lily how to use a tampon? Comedy gold.)
Seema, Nya, and Lisa were excellent additions to the cast. Season 2 should give these three ladies more story development time. It'd be interesting to see Lisa working on a new documentary! Will Nya give in to her hubby's desire to have a child, even though she doesn't want one? And Seema can just keep being Seema. She's not just a Samantha 2.0, but an incredibly interesting woman in her own right.
The Season 1 finale of And Just Like That... drops this Thursday at 3 a.m. EST on HBO Max.