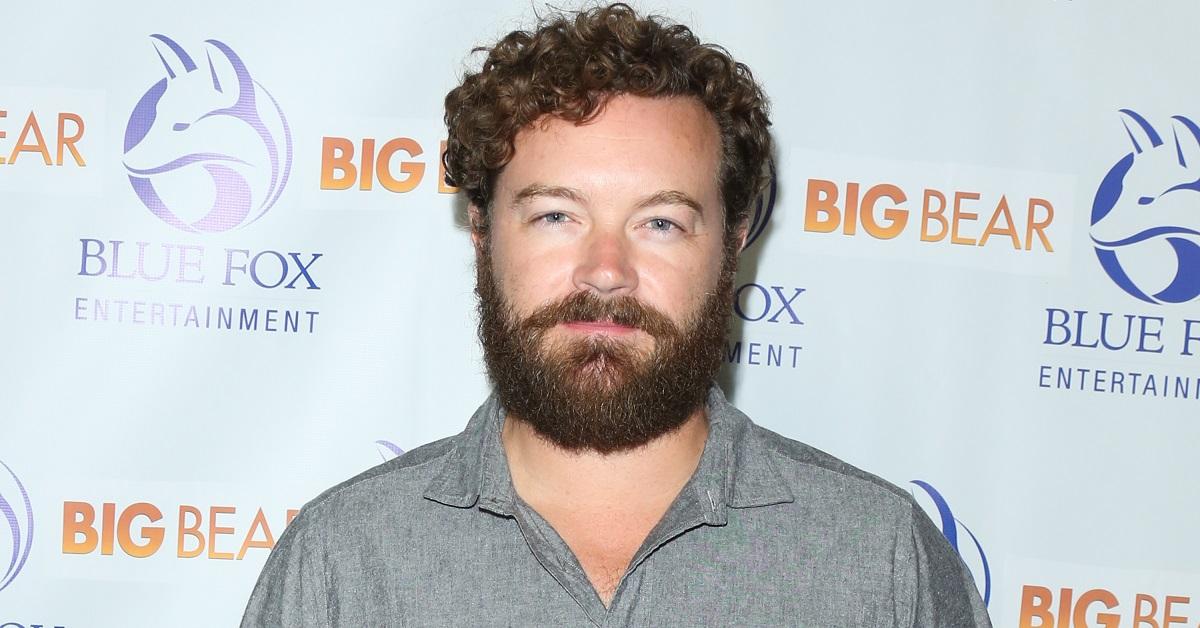 Danny Masterson's Accusers Won a Major Victory When He Was Charged With Rape
Danny Masterson has been charged with three counts of rape. The actor is accused of forcibly raping three separate women from 2001 to 2003, and he was arrested on Wednesday, June 17. The actor, who has worked on That '70s Show and The Ranch, was eventually released after he posted a $3.3 million bond. If he's convicted, he'll face a maximum sentence between 45 years and life in prison.
Article continues below advertisement
Who are Danny Masterson's accusers?
The criminal charges filed against Masterson stem from three separate incidents. He is accused of raping a 23-year-old woman in 2001. Two other women also alleged that he assaulted them in separate incidents in 2003. Previously, four women who had accused Masterson of sexual assault sued the Church of Scientology, which Masterson is a member of. In the suit, they claimed the church had engaged in stalking, physical invasion of privacy, and a conspiracy to obstruct justice.
Article continues below advertisement
Not all of Masterson's accusers have made their identities public.
While some of Masterson's accusers have chosen to keep their identities a mystery, several have spoken out publicly against the actor. One of the actor's public accusers is Chrissie Bixler, who was married to Masterson for six years. In an interview with Leah Remini, Bixler said that she remembered blacking out at the end of a dinner date with her husband. When she woke up, she asked him what had happened.
Bixler said that he laughed, and told her that he had had sex with her. Bixler asked if she was unconscious, and Masterson said that yes, she had been. When Bixler tried to report the rape to the Church of Scientology, she was told that she would be charged with "suppressive acts and high crimes" and kicked out of the church if she went to the police.
Article continues below advertisement
Bixler was introduced to Scientology through her relationship with Masterson. "My job as his girlfriend was to give myself to him whenever he wanted. I could not say no. I had to lay there and take it," Bixler said in her interview with Remini.
Article continues below advertisement
Bobette Riales has also publicly accused Masterson of assault.
Bobette Riales, another former girlfriend of Masterson's, said she was also assaulted by the actor. "I couldn't be quiet and stand by and allow someone that I know exactly how she's feeling, because she actually shared her story a little bit to me, to a point where I was immediately like, 'There's no way in hell you would know that, that's my story, that's my life," Riales said. "So I spoke, and it was the right thing to do."
Riales said that she decided to come forward after seeing how Bixler was being treated online. "You kind of deal with this guilt. If I had been louder [or] if I hadn't been so scared of what would have happened. Should I have made a bigger fuss, should I have told more people what was going on, asked more questions? And I didn't. Maybe I could've protected them, and I didn't, so that's hard," she explained.
Article continues below advertisement
At least two other women have also accused Masterson of assault. The allegations first came into public view in 2017, and have now led to the actor's arrest.
If you need support, The National Sexual Assault Hotline is available 24/7 at 1-800-656-4673. You will be connected with a trained staff member in your area. Or visit RAINN.org to chat online with a support specialist at any time.