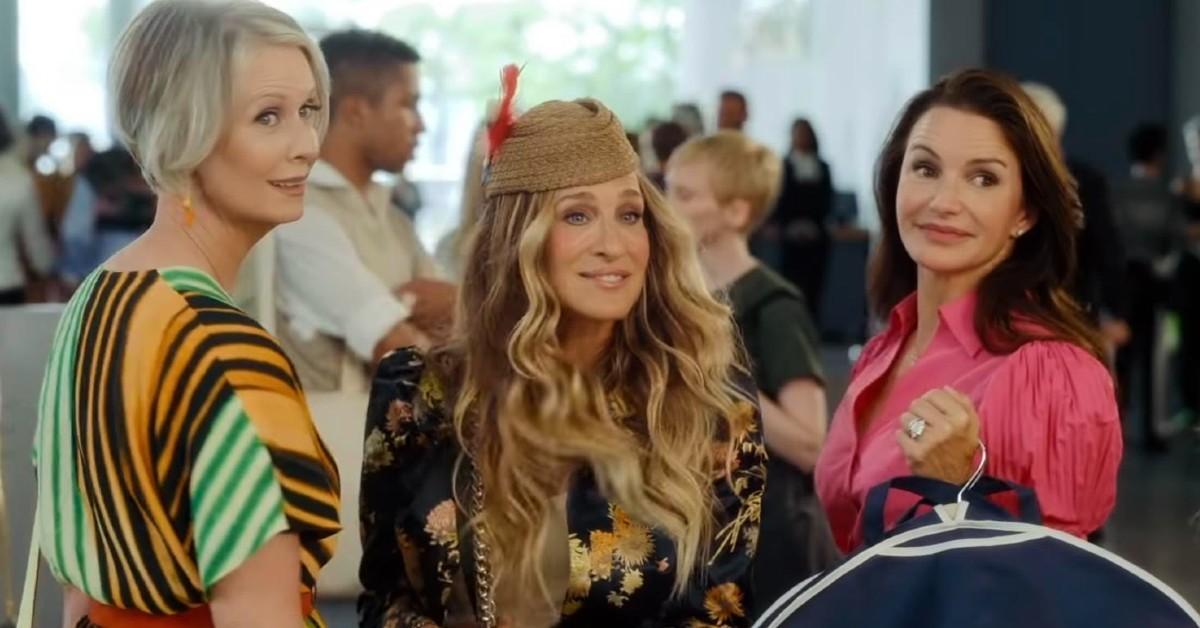 Critics Are Just as Divided as Fans on 'And Just Like That'
Spoiler alert: This article contains spoilers for Episodes 1 and 2 of And Just Like That.
The first two episodes of the highly anticipated Sex and the City revival, And Just Like That, debuted on HBO Max to mixed reviews. What is it about the new series that has critics so divided?
Article continues below advertisement
And Just Like That features the return of Sarah Jessica Parker as Carrie Bradshaw, Cynthia Nixon as Miranda Hobbes, and Kristin Davis as Charlotte York Goldenblatt. Kim Cattrall did not reprise her role as Samantha. Chris Noth returned as Mr. Big, but his fate at the end of the first episode was a major dividing point for viewers.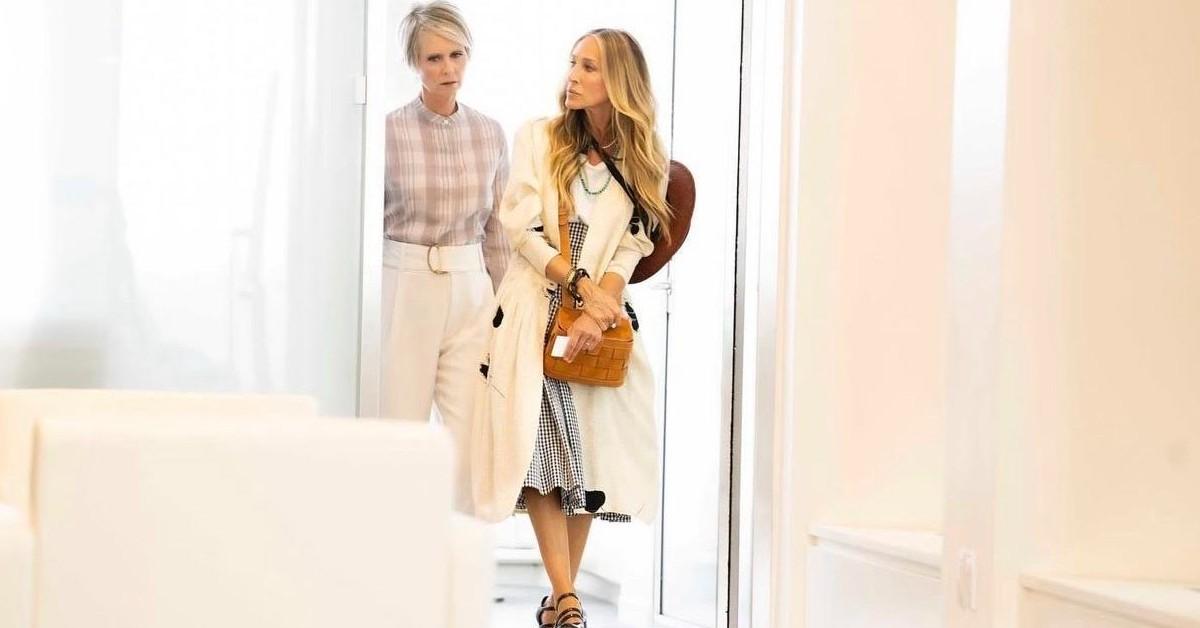 Article continues below advertisement
Some critics argue that 'And Just Like That' is cringeworthy and no longer relevant.
James Poniewozik of The New York Times summed up the unexpected emotional wallop that fans faced in the first episode of And Just Like That. "If you were expecting a frothy cocktail to take your mind off the world's troubles, the premiere throws that drink in your face," he wrote. "Big dies of a heart attack after a workout, in Peloton's most unfortunate product placement. And just like that, And Just Like That becomes an after-happily-ever-after story."
He did praise the show for taking a risk, writing, "The second episode, set largely at Big's funeral, is oddly paced and grim without quite managing catharsis. But at least it's unexpected, in an era of TV revivals that pander to give their audiences more of what they already like."
Article continues below advertisement
Alan Sepinwall of Rolling Stone gave And Just Like That two out of five stars, noting, "Every successful television show is the product of a specific time in the lives of its characters, the people telling their stories, and the audience watching. Pulling any or all of them out of that time is delicate, which is why the recent boom of TV revivals is almost entirely filled with pale recreations of the originals, and sometimes worse."
Article continues below advertisement
Alan continued on why a Sex and the City revival doesn't work in 2021: "Few shows were more of a particular moment than Sex and the City. It wasn't just that three of its four heroines were at that precarious point between young adulthood and middle age, when possibility and pragmatism came into frequent conflict."
The Rolling Stone review also noted, "It was that the series debuted at the tail end of the go-go '90s, when there had never been a television show as frank and explicit about sex before."
Article continues below advertisement
Lucy Mangan of The Guardian gave And Just Like That three out of five stars in her review, and wrote that the first twenty minutes of Episode 1 were "terrible." The critic pointed out a particularly cringeworthy moment between Miranda and Dr. Nya Wallace (Karen Pittman):
And there is a series of excruciating scenes, that could have been written by a high school student for a particularly terrible high school sketch show, between Miranda and her new Black lecturer, Dr. Nya Wallace (Karen Pittman). They make the former look like the idiot she has never been ("I'm sorry," she says fretfully after hitting a mugger attacking Wallace, "I wasn't sure if that was a white savior moment or not?") and shunts the latter into an unrewarding role as saint.
Article continues below advertisement
'And Just Like That' boasts a few positive qualities, with critics hoping it reaches its predecessor's emotional heights.
USA Today's Patrick Ryan argued that even with Samantha's absence, "And Just Like That is surprisingly effective with its now trio of women, who are blessedly unchanged even as they face more adult sets of concerns."
Article continues below advertisement
Patrick noted that there were some flaws in the series so far. "But despite its faults, there's nothing quite like seeing our old friends back in the concrete jungle, after the dismal feature films largely relegated them to Mexico and Abu Dhabi," he wrote. "More than two decades since we first met them, Miranda, Charlotte and Carrie are just as sharp, vibrant and chaotic as they ever were, and it's impossible not to get invested in their sky-high emotional stakes this go-around.
Vanity Fair writer Richard Lawson had more hope for And Just Like That after watching Episodes 3 and 4. "The latter two give me some hope that the series will, as it goes, strike a stiletto balance and conjure up some of the original show's airy moxie," Richard wrote.