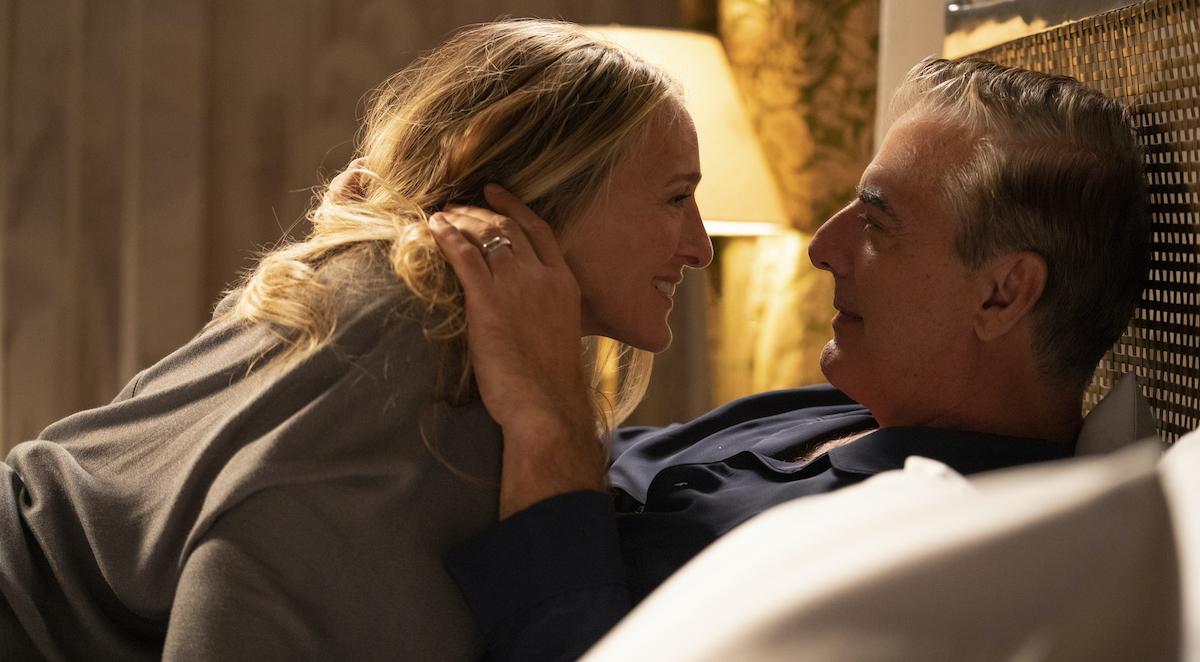 Are the Infamously On-and-Off 'SATC' Couple Big and Carrie Actually Compatible? An Astrologer Says ... (EXCLUSIVE)
During the late '90s and the early aughts, one relationship debate polarized the masses, as Sex and the City fans identified themselves as either Team Big (Chris Noth) or Team Aidan (John Corbett).
The two men were the main love interests for lead Carrie Bradshaw (Sarah Jessica Parker), and our favorite fictional columnist often wavered when it came to knowing who was the right fit for her throughout the show's original six-season run.
Article continues below advertisement
While Carrie's brownstone, her Manolo Blahnik collection, and her walk-in closet were enough to spark the envy of even the least materialistic viewer, her long-term will-they-won't-they romance with Big also drew many in.
The pair finally tied the knot at the end of the first Sex and the City film after one failed trip down the altar, and fans will get to see the continuation of their married life in the HBO Max revival, And Just Like That...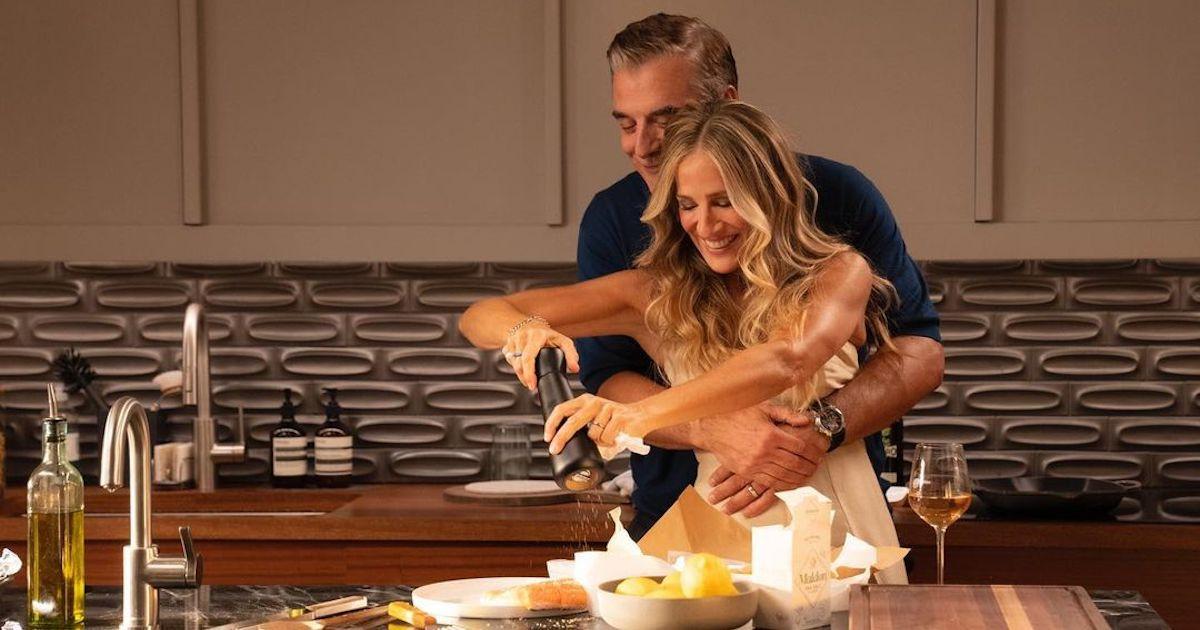 Article continues below advertisement
Though Carrie and Big will be more than a decade into their union at the start of the new series, based on their track record, there's every chance that the couple will no longer be living in complete wedded bliss.
So, we spoke exclusively with astrologer Lisa Stardust, the author of The Saturn Return Survival Guide and the creator of The Astrology Deck, about Big and Carrie's compatibility — and about whether these two have what it takes to stay together forever.
Astrologer Lisa Stardust predicted where we may pick up with Carrie and Big's relationship in 'And Just Like That...'
Carrie and Big may be fictional characters, but their birth charts exist — and they are revealing. Their astrological connection explains a lot when it comes to the trajectory of their relationship on the show and in both films.
With a birth date of Oct. 10, 1966, Carrie is a Libra with a Virgo Moon. Her paramour, on the other hand, was born on April 7, 1955, which makes him an Aries with a Libra Moon.
Article continues below advertisement
"Big was born during a full moon, which means that he's more relationship oriented than she is," astrologer Lisa Stardust shared with Distractify. "She's really critical when it comes to relationships and love."
Lisa noted that Big's Sun sign means that he's drawn to "new and exciting things," but that he works hard in his relationships (which is why he was always drawn to Carrie, though he was often a bit wary of committing to her).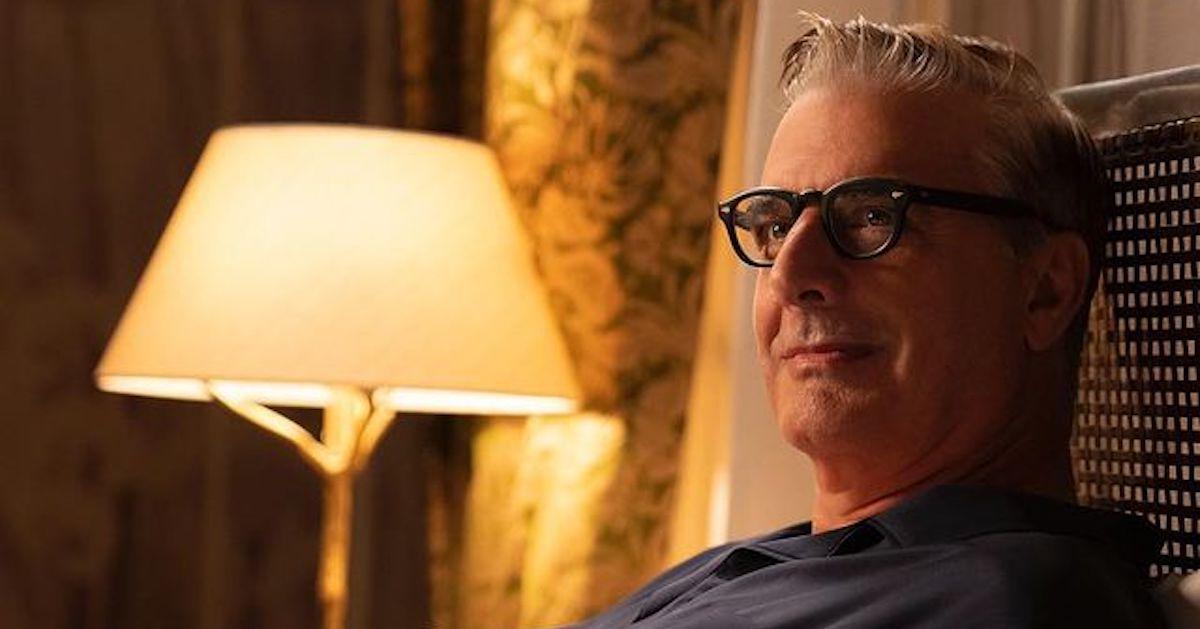 Article continues below advertisement
"Because his Venus is in Pisces, he's drawn toward eccentric people," Lisa added. "The reason why he is a commitment-phobe is because his Venus squares his North Node of destiny, which means that he's hot and cold when it comes to relationships."
The famous SATC couple shares a Sun and Moon connection, which brings them together.
"They can't really stay apart from each other," Lisa said, before adding that Big's Saturn and Carrie's South Node are both in Scorpio, which is indicative of a past life connection.
Her Saturn also connects with Big's Venus in Pisces, which Lisa explained is "the glue that holds it together" in their romance.
Article continues below advertisement
Though Carrie and Big are still married in the reboot, they haven't necessarily resolved all of their issues.
"He's a little bit more content than she is," Lisa predicted about how their signs would fare together after more than a decade of marriage. "Because her Moon is in Virgo, she constantly needs excitement and she constantly needs to be social. And I think that he's OK with just like being at home ... So, it will be interesting to see how they connect going forward."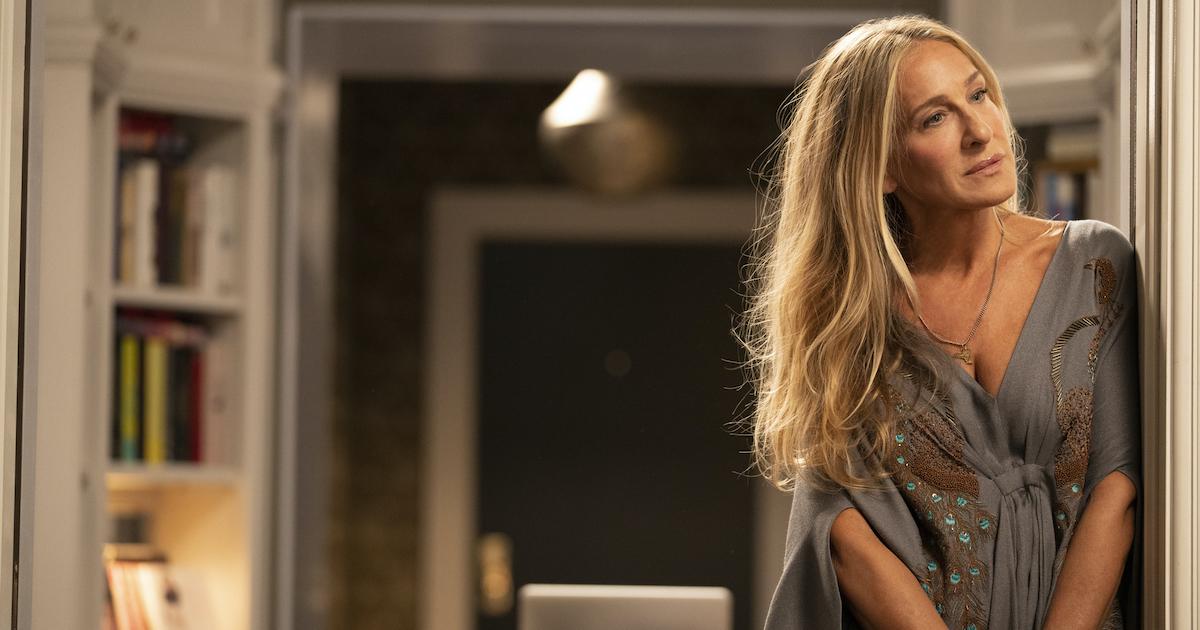 Article continues below advertisement
While their expectations regarding their social lives may not be meshing as well, Lisa confirmed that their many connections add up to a solid foundation.
"They definitely do have a lot of longevity together," she said about how their bond will transition in the HBO Max revival.
The astrologer had insight as to why things didn't work out between Carrie and Aidan in 'SATC.'
Though many SATC fans rooted for Carrie to forge a long-term and lasting relationship with furniture-builder extraordinaire Aidan Shaw, the two were never able to work things out — and the fashionista always found her way back to Big.
Aidan's birth date was never revealed on the show, but Lisa shared that their connection likely didn't compare to the one karmic one she has with the financier.
"It's really hard to beat," Lisa said about Carrie and Big's "karmic past life energy" from her Saturn uniting with his South Node.
Article continues below advertisement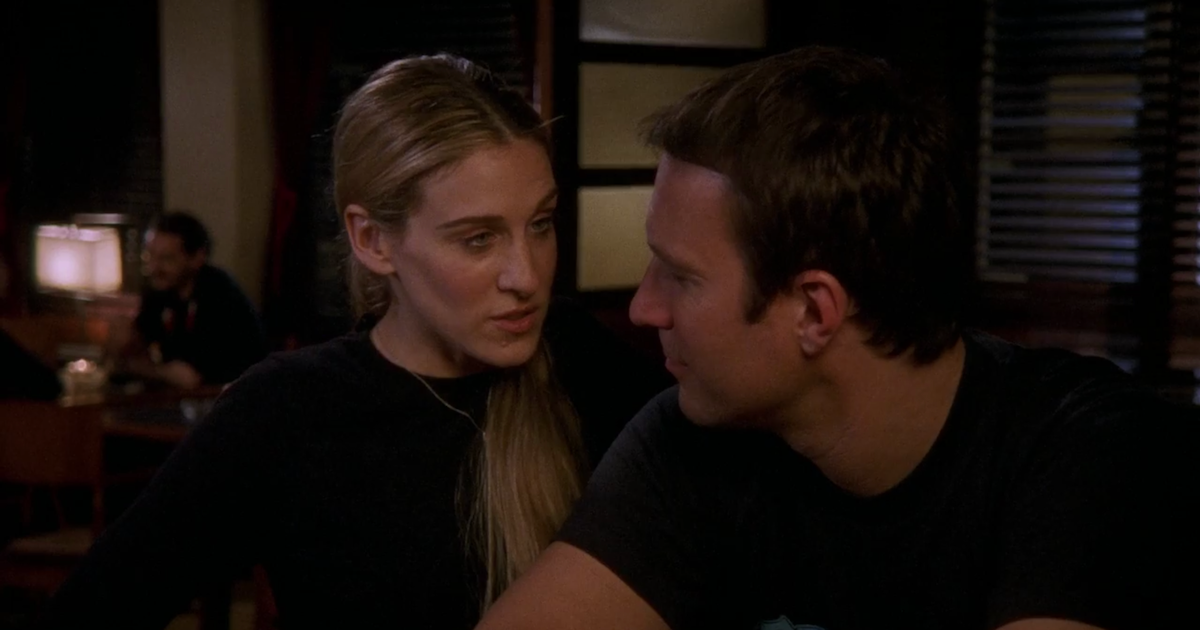 Carrie is more inclined to overthink and analyze things because of her Virgo Moon, while Aidan exhibits a more carefree attitude on the show.
"She really likes material things because of that Virgo moon, and he doesn't," the Zodiac sign expert added. "I just don't think that they were aligned."
The first two episodes of And Just Like That... will premiere on HBO Max on Dec. 9.