'Chicago Fire' Has Its Own Squad — But What Does That Actually Mean?
Fans of 'Chicago Fire' are well aware of Firehouse 51's Squad 3, led by Kelly Severide. But what does the term "squad" mean on the NBC show?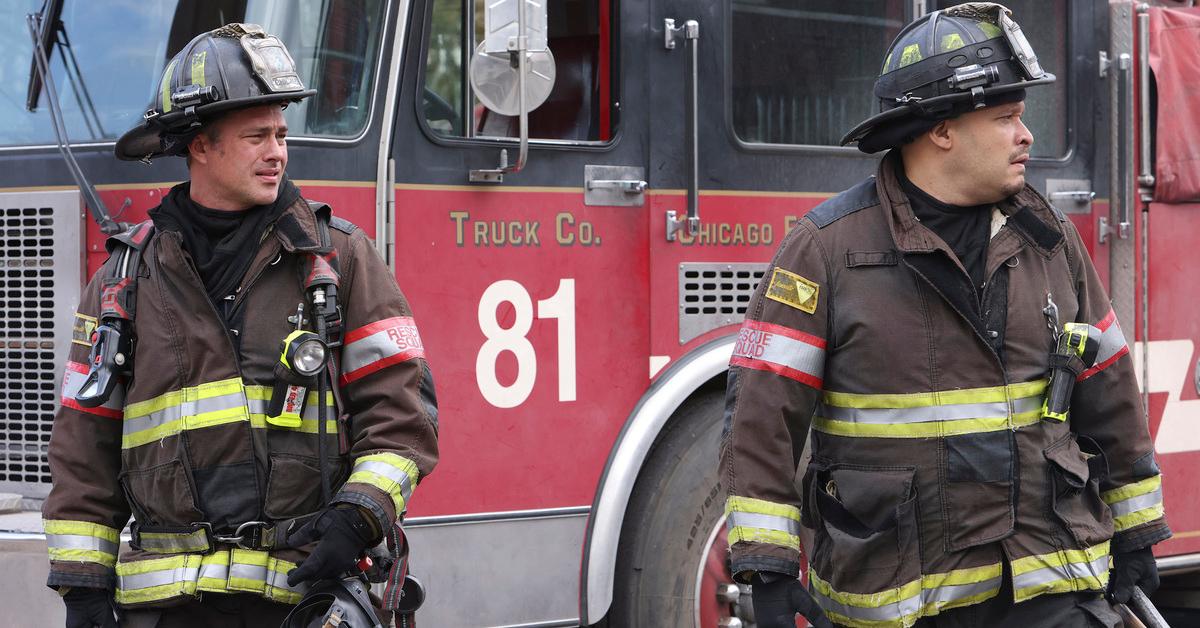 The NBC series Chicago Fire centers on Firehouse 51, but within the firehouse, the show has always featured multiple different units. Not all of the characters on the series have the same job. There are, in fact, three separate teams at 51: Truck 81, Engine 51, and Squad 3.
The first two are fairly self-explanatory, but the latter sometimes confuses viewers, because it's not as obvious.
Article continues below advertisement
What does "squad" mean on Chicago Fire, and which characters are members of that unit? While the term is used socially to refer to one's best or closest friends, it has a different connotation within the Chicago Fire Department (even though the members of Squad 3 are also very close buddies).
Find out what the term means below and brush up on its history within the One Chicago universe.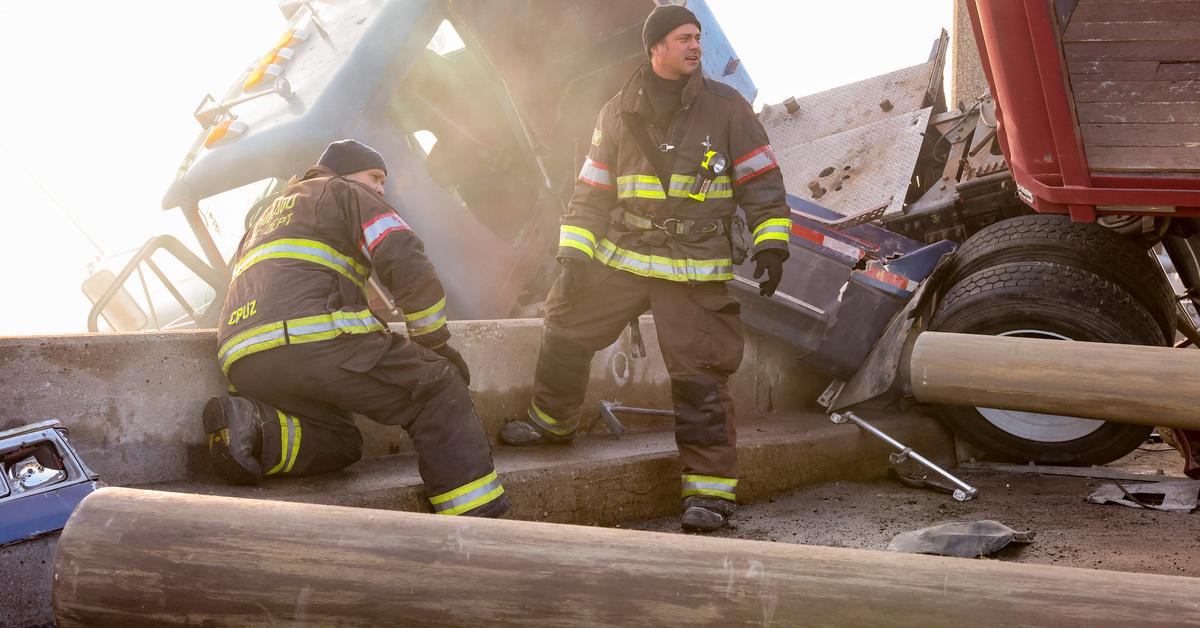 Article continues below advertisement
So, what is "squad" on 'Chicago Fire'?
Squad is short for "rescue squad," which is exactly what it sounds like. Kelly Severide (Taylor Kinney) and his team are the crew who get called in when a big rescue is needed. Over 10 seasons, Squad 3 have put themselves in plenty of precarious situations to rescue innocent victims or keep bystanders out of trouble.
While every firefighter is capable of saving lives, the rescue squad are the ones who are specifically prepared for those kinds of high-risk rescue situations. One of Chicago Fire's best and most nail-biting Squad 3 moments was when several members, including Severide and Joe Cruz (Joe Minoso), were trapped under a capsized boat at the end of Season 9.
Though it seemed impossible, everyone escaped unharmed (though Cruz was traumatized by the experience).
Article continues below advertisement
Who are the Squad 3 members on 'Chicago Fire'?
Lt. Kelly Severide has been the leader of Rescue Squad 3 since Chicago Fire's very first episode. However, the team's lineup has changed over the years, since the NBC series routinely shakes up its roster.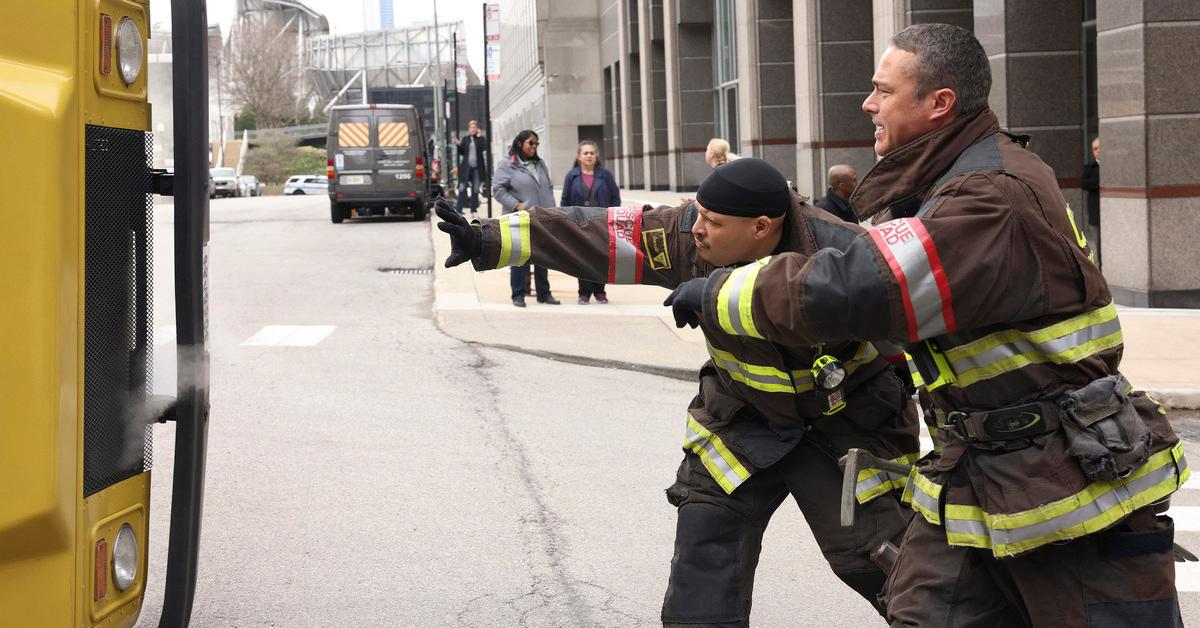 Article continues below advertisement
Cruz is Severide's right-hand man in the field as well as his close friend. Other current Squad 3 members include Harold Capp (played by Randy Flagler) and Tony Ferraris (Anthony Ferraris), two of the show's longest-tenured recurring characters. Ferraris is also a real-life Chicago firefighter who is essentially playing himself.
Previous members include Kevin Hadley (played by William Smillie), who got transferred involuntarily after antagonizing Peter Mills (Charlie Barnett). Jeff Clarke (Jeff Hephner) was on Squad 3 during the show's second season before he became a med student, while Severide's old friend Scott Rice (Warren Christie) and Rick Newhouse (Edwin Hodge) joined in Season 3 but neither one stuck around.
Captain Dallas Patterson (Brian J. White) temporarily assumed command of Squad 3 during Season 4 when everyone wanted to know why people kept leaving, but Severide eventually took his job back and under his leadership, Chicago Fire's Squad 3 is always ready to save the day no matter what the danger.
Chicago Fire airs on Wednesdays at 9 p.m. EST on NBC.