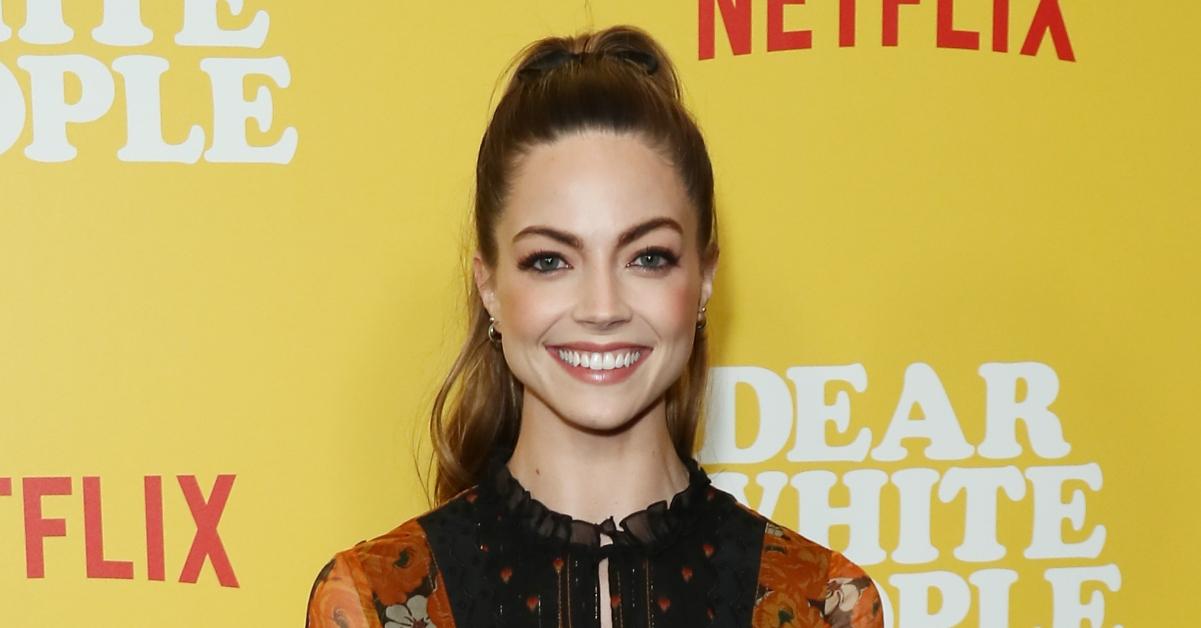 Who Is Emma on 'Chicago Fire'? Here's What We Know About Caitlin Carver's Character
The hit NBC series Chicago Fire has been a TV must-see since it kicked off the One Chicago franchise in 2012. Now in its 10th season, the series is hotter than ever — and new characters only turn up the heat.
Following yet another hiatus (only this time, it was three weeks instead of five), Chicago Fire is back with a new face in Ambulance 61. What do we know about this new character, Emma, and the actress who plays her?
Article continues below advertisement
Who is new paramedic Emma Jacobs on 'Chicago Fire'?
According to a previous TVLine report, actress Caitlin Carver was scheduled to appear in the second half of Season 10 as a paramedic named Emma Jacobs, "in an episode tentatively scheduled to air in April." Now, we know for sure that we'll be introduced to Emma in April 6's episode, "Keep You Safe." Emma steps in to work alongside Violet while Sylvie Brett is on leave. As of now, we don't know how long Emma will stick around, but we do know she's slated to be a recurring character.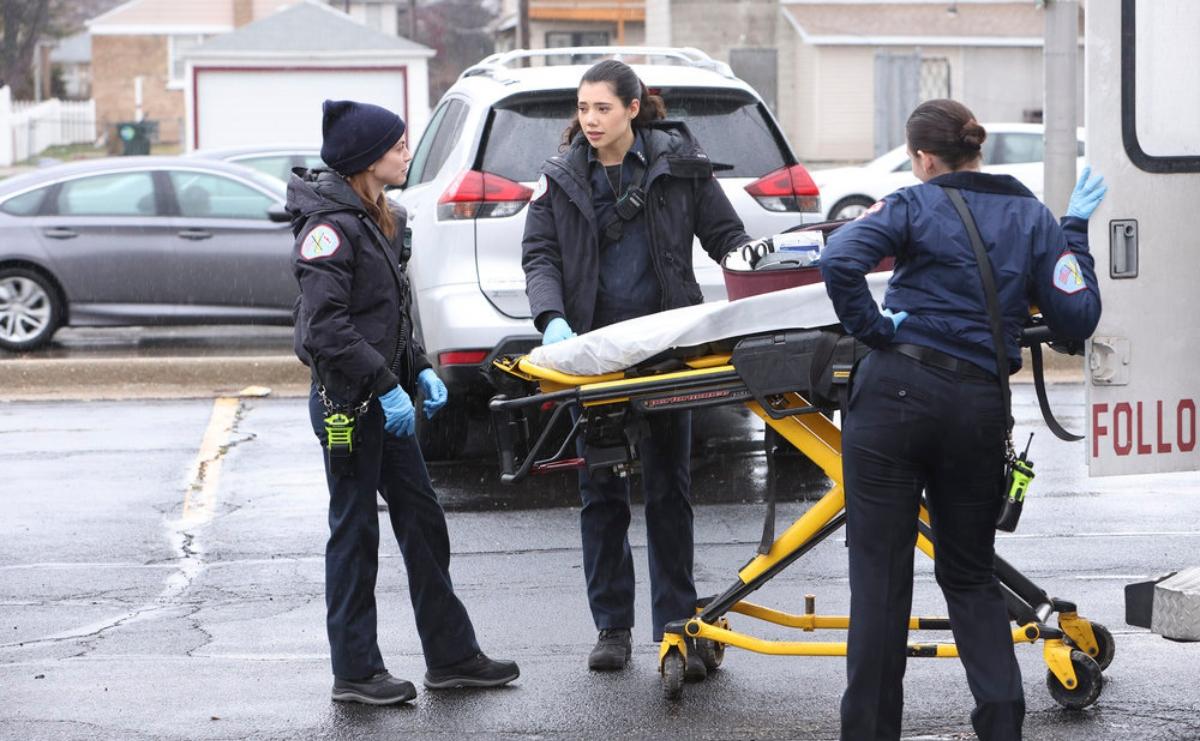 Article continues below advertisement
During the recent One Chicago Day press junket, Hanako Greensmith (the actress who plays Violet) teased a bit of what we can expect from Emma. "She's someone that I think will surprise quite a few people and will definitely surprise Violet as well," she revealed.
"It's going be juicy. She's not a character that I think our show often has to toy with or has to battle," she continued. "So, it's going to be really interesting seeing how she weaves within the firehouse."
Who is Caitlin Carver, the actress who plays Emma?
If Emma's face looks familiar, it's probably because you've seen actress Caitlin Carver in any number of the films and TV shows in which she's appeared. The 30-year-old actress most recently had a 16-episode arc as Muffy Tuttle on the Netflix dramedy Dear White People, though she's probably best known for portraying Nancy Kerrigan in the Oscar-winning film I, Tonya. She also played the character of Hayley Heinz on Freeform's The Fosters from 2014 to 2016.
Article continues below advertisement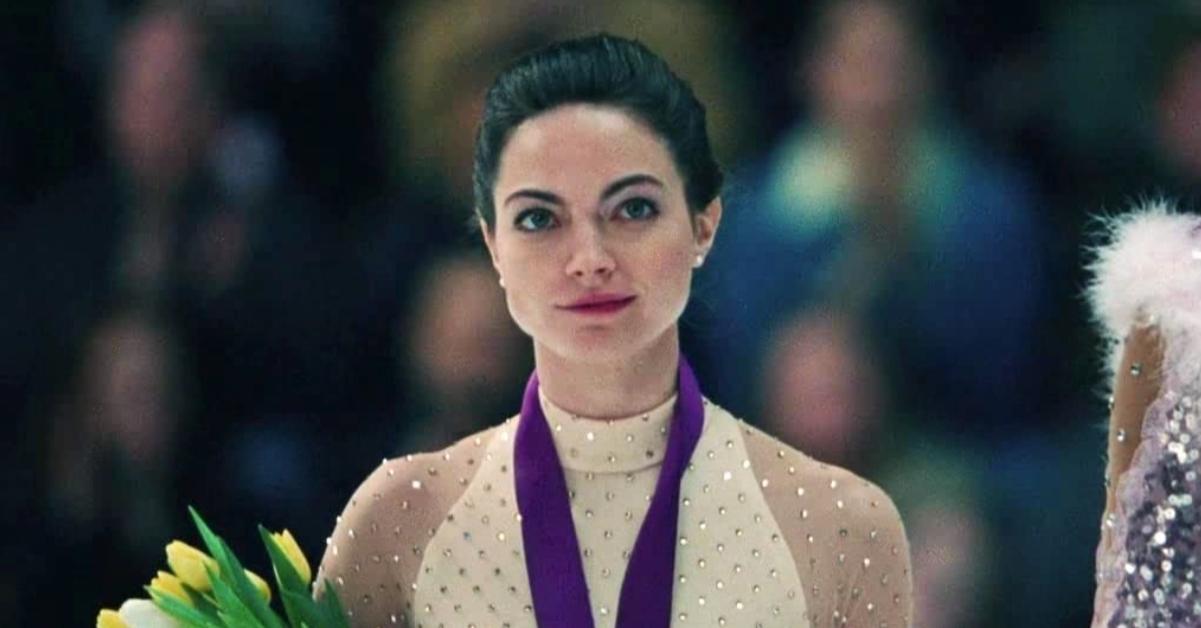 Prior to her acting career really taking off, Cailtin was a professional dancer. She's worked as backup dancer for a few names you may have heard of, including Pitbull, Ne-Yo, oh and (nbd) Beyonce. She used her talents to move into the world of film and TV, landing roles as dancers in series such as Nashville and Hit the Floor.
Article continues below advertisement
What more can we expect from Caitlin Carver on 'Chicago Fire'?
Though details about Caitlin's character and her length of time on Chicago Fire are slim as of now, what we can confirm is that Caitlin already seems to have made some solid bonds with the rest of the cast. On April 6, Caitlin shared a slideshow of photos to Instagram, which showed her goofing off with Hanako Greensmith and Jimmy Nicholas (Evan Hawkins).
"Been having lots of fun up here ;)," she captioned the pics.
Of course, with the arrival of Caitlin's character, Emma, to work alongside Violet, fans can't help but wonder what's going to happen with Sylvie Brett. Could she be leaving the show?
Thankfully, that doesn't seem likely. According to co-creator Derek Haas, there's still a lot coming up for Sylvie this season. And if fans get their way, that will include a much-anticipated reunion with boyfriend Matthew Casey.
Tune in to see Caitlin Carver as paramedic Emma Jacobs when Chicago Fire airs on Wednesdays at 9 p.m. EST on NBC.