[SPOILER] Returned for the Fall Finale of 'Chicago Fire' and Fans Are Freaking Out
Who is Caitlin Carver on 'Chicago Fire'? Caitlin stars as Emma Jacobs in Season 10 and 11 of 'Chicago Fire'. Here's what we know about her character!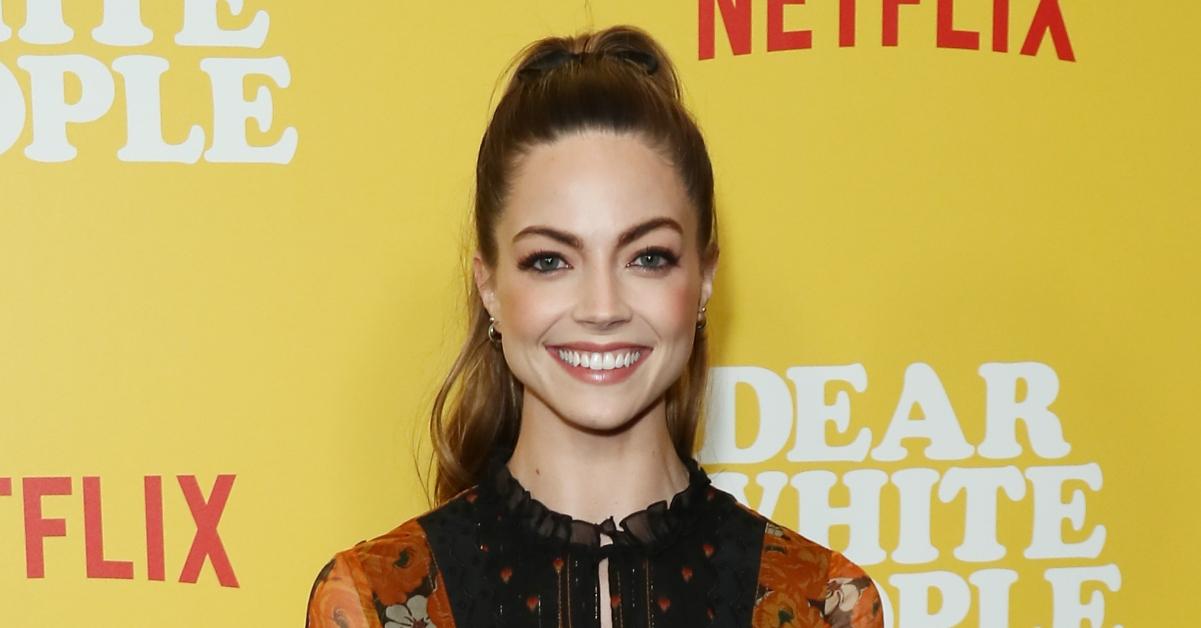 Spoiler warning: This article contains potential spoilers for Season 11 of Chicago Fire.
The hit NBC series Chicago Fire has been a TV must-see since it kicked off the One Chicago franchise in 2012. Now in its 11th season, the series is hotter than ever — and new characters only turn up the heat.
Article continues below advertisement
In Season 10, we were introduced to Emma Jacobs, who stepped in to work alongside Violet while Sylvie Brett was on leave. Upon her arrival, she ruffled a few feathers. Ahead of the Season 10 finale, viewers were forced to say goodbye to the new hire. However, she recently returned for Season 11.
What do we know about this new character, Emma, and the actress who plays her?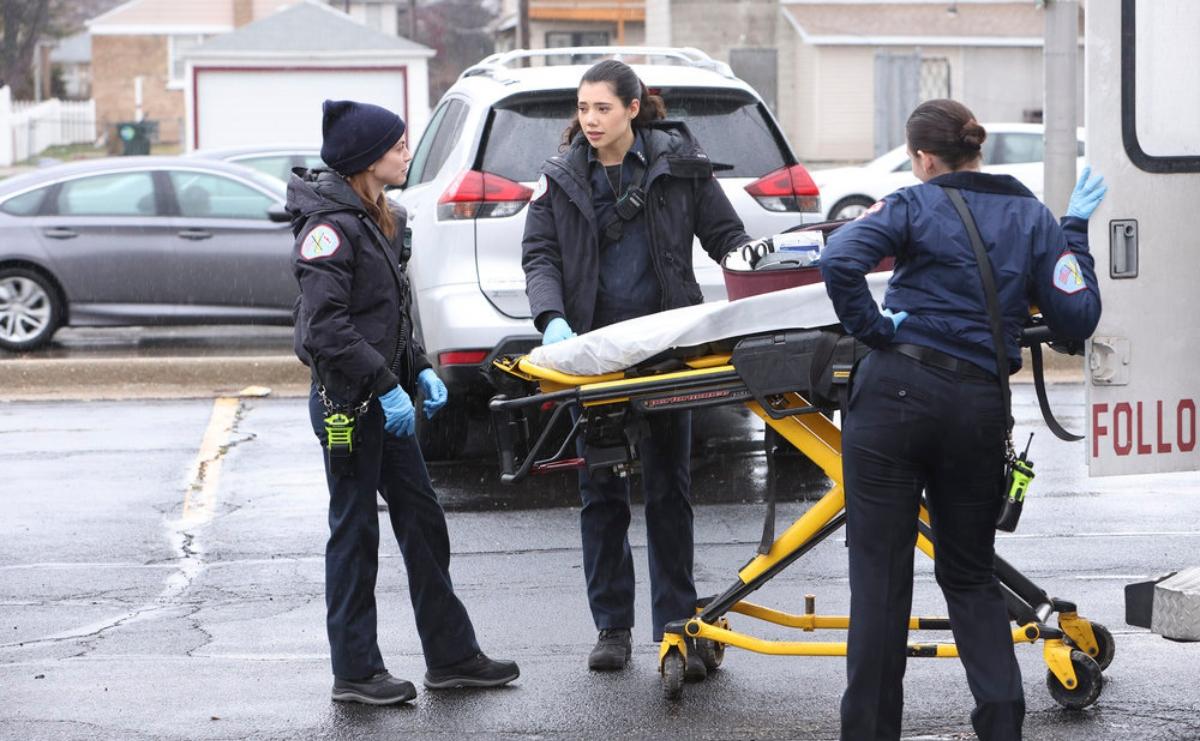 Article continues below advertisement
Who is Emma Jacobs on 'Chicago Fire'?
Caitlin Carver made her debut as a paramedic named Emma Jacobs in Season 10, Episode 17, entitled "Keep You Safe."
Initially, Emma played nice with her new co-workers. But before long, she showed her true colors. We eventually learned that Emma was out for Violet's job, and she'd do anything to get it — including blackmailing her boss.
The Chicago Fire newcomer gained leverage after she learned of Hawkins' and Violet's secret romance. Using her newfound intel, she threatened to expose their relationship if Hawkins didn't agree to a transfer. However, her reign of terror was short-lived.
Article continues below advertisement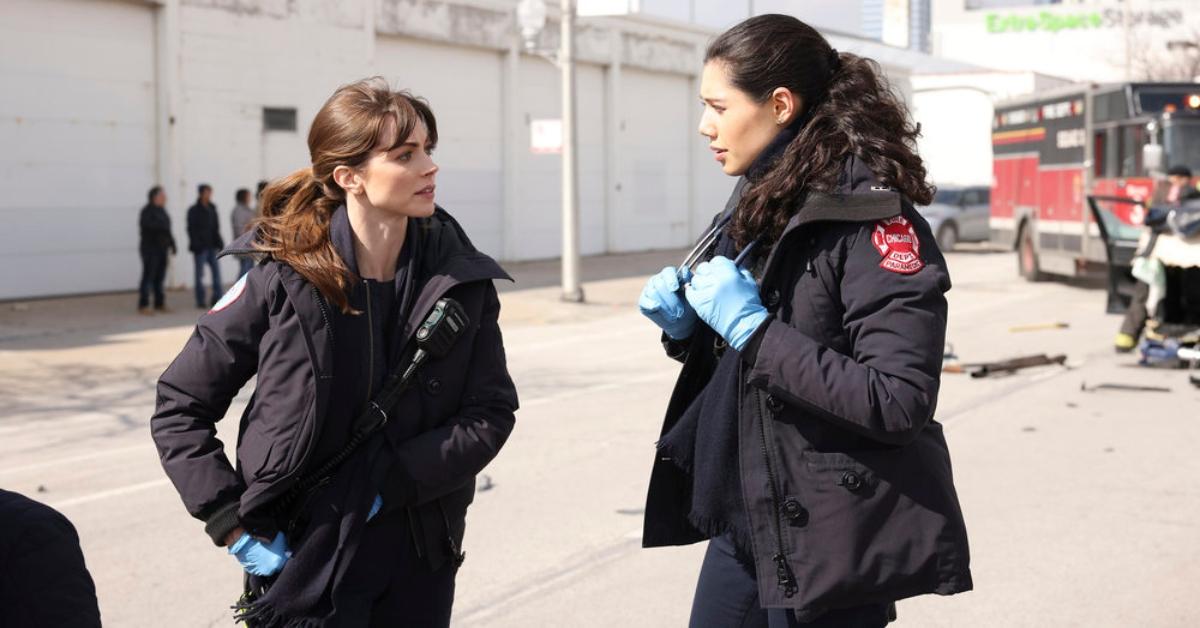 After she abandoned her fellow paramedics on a dangerous call, she was fired. Little did viewers know, we hadn't seen the last of the Chicago Fire antagonist. So, is Emma returning to the show in Season 11? She made an appearance in the fall finale.
Article continues below advertisement
Is Emma Jacobs returning to 'Chicago Fire'?
Following Emma's firing, she returned to Chicago Fire with a new role. Now part of the internal affairs department, Emma has the power to make or break Firehouse 51. And with a vendetta against Violet and Hawkins, it doesn't look like she's leaving the series anytime soon.
Showrunner Derek Haas teased what's to come for the Chicago Fire villain in an interview with TVLine. According to him, Emma's return was always part of the plan.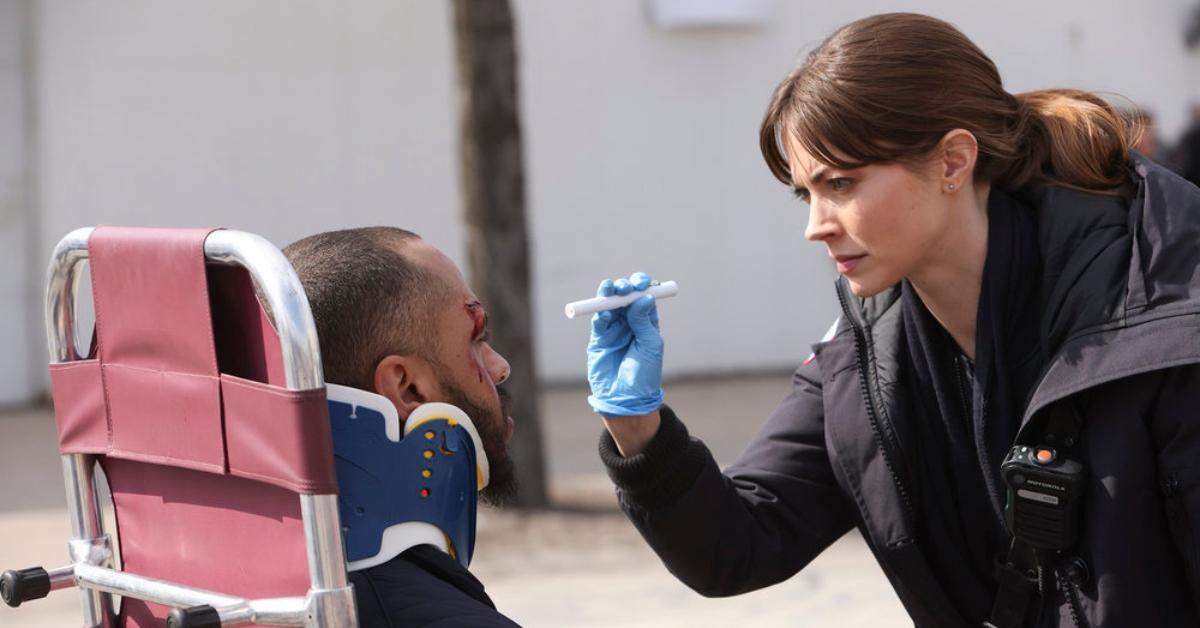 Article continues below advertisement
"She was so good last year at playing that that bringing Caitlin back just was top of mind. We didn't know where or when we would fit her in, but winter finales are always fun for these kinds of [obstacles], and we wanted it to be a big surprise," he told the outlet.
As of this writing, it's unclear how Emma got her new job at the IAD, but Derek assured viewers that the truth will be revealed sooner than they think.
"That's something we explore in the upcoming episodes. That's a question that people at the firehouse want answered," the showrunner shared.
Article continues below advertisement
Who is Caitlin Carver, the actress who plays Emma?
If Emma's face looks familiar, it's probably because you've seen actress Caitlin Carver in any number of the films and TV shows in which she's appeared.
The 30-year-old actress most recently had a 16-episode arc as Muffy Tuttle on the Netflix dramedy Dear White People, though she's probably best known for portraying Nancy Kerrigan in the Oscar-winning film I, Tonya. She also played the character of Hayley Heinz on Freeform's The Fosters from 2014 to 2016.
Prior to her acting career really taking off, Cailtin was a professional dancer. She's worked as a backup dancer for a few names you may have heard of, including Pitbull, Ne-Yo, oh and (nbd) Beyonce. She used her talents to move into the world of film and TV, landing roles as dancers in series such as Nashville and Hit the Floor.