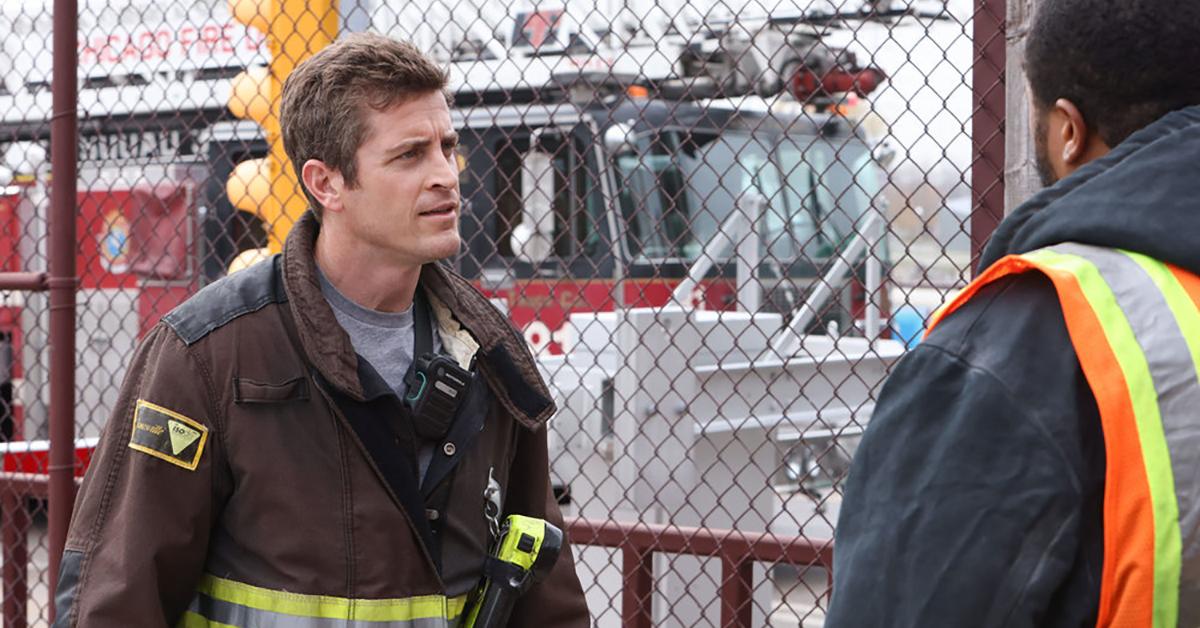 The Cliffhanger Fall Finale of 'Chicago Fire' Could Spell Danger for Carver
When you're part of the Firehouse 51 family on Chicago Fire, danger comes with the territory. The series follows the firefighting personnel within the Chicago Fire department as they face disaster and personal drama at every turn.
The team on Firehouse 51 often lay their lives on the line to protect people from peril. More often than not, the show pulls few punches as to who on the crew stays or leaves. The Season 11 fall finale promises to deliver on that peril in spades.
Article continues below advertisement
Firehouse 51 recruits come and go each season, either from dangers on the job or getting caught up in political storms. It's tough to say who will stick around and who might have to leave the department at some point.
For tonight's episode, fans are worried over whether or not new recruit Sam Carver (Jake Lockett) will be exiting the show.
The showrunners have already teased that "hell may rain down upon Carver" in a recent interview with TV Line. Here's what we know about Carver's fate.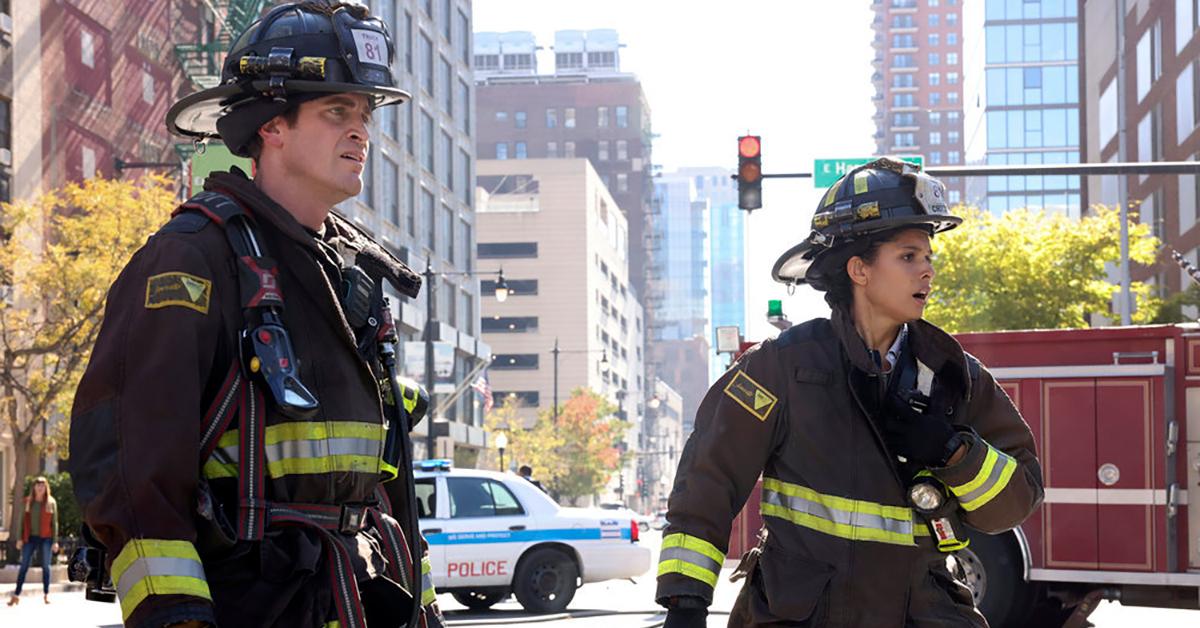 Article continues below advertisement
Is Carver leaving 'Chicago Fire'?
Sam Carver first appeared in the Season 11 premiere, "Hold On Tight". He is currently assigned to Truck 81 of Firehouse 81. He replaces the likes of Mason Locke (Chris Mansa), an ex-convict who became a firefighter and was on the crew for Seasons 9 and 10.
Carver immediately strikes up tension with Stella Kidd (Miranda Rae Mayo), but co-showrunner Andrea Newman teases to TV Line that they "come together closer than they have before" for the fall finale.
But whether or not he'll stick around is an entirely different story. One Chicago Center views Carver as rather "shaky in the field," which can mean all the difference in a life-or-death situation. Despite his uneasy relationship with Stella, he has yet to make a real connection with Firehouse 51. That makes him a viable target to make an early exit.
Unfortunately, fires aren't the only heated situations that firefighters get into on Chicago Fire. And Carver is about to get a taste of that.
Article continues below advertisement
Speaking with TV Line, co-showrunner Derek Haas portends a "skirmish" that Carver gets into with a city employee during a bridge rescue. The incident will apparently escalate as it reverberates onto the headquarters, which could spell doom for Carver in the end.
"It's going to be a journey for Carver," Andrea Newman previews. "He's probably one of our more complex characters brought into 51 in terms of knowing how to fit in exactly."
Andrea Newman also warns viewers that they're in for a cliffhanger ending for the fall finale, one that "leaves a couple of characters in the balance."
Catch the fall finale of Chicago Fire tonight at 9 p.m. EST on NBC.