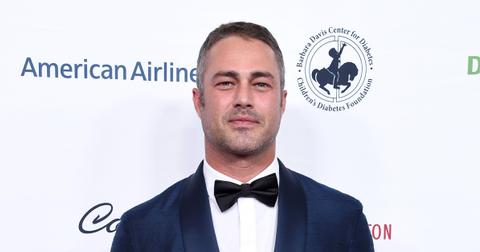 Kelly Severide Was "Transferred" to Another Unit — Should 'Chicago Fire' Fans Be Worried?
By Leila Kozma

Nov. 7 2019, Published 12:22 p.m. ET
"Welcome to Crazy Town," the latest episode of Chicago Fire shows one of the longest-standing characters on the show, Kelly Severide (Taylor Kinney) being sent to another unit. 
The Lieutenant has been a member of the department since 2012, the original launch of the NBC drama. What are the potential implications of the unexpected plot twist – could this mark the end of Kelly's time as a firefighter? 
Article continues below advertisement
Is Taylor Kinney really leaving Chicago Fire? 
As David Haas, the showrunner of Chicago Fire confirmed, some big changes are coming. Discussing the future of two characters, Kelly and Casey, he stated that, "They won't both be at 51 before the winter break."
His phrasing gave way to slightly too many interpretations, leading some fans to vouch that Kelly will depart from the show.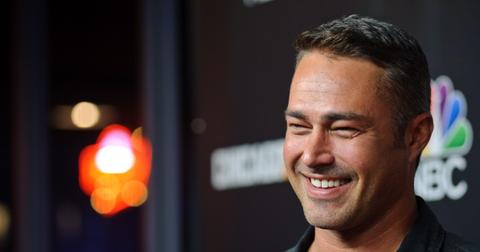 Article continues below advertisement
"You! [...] that sucks that Severide is leaving 51 [...]," wrote one fan on Twitter.  
"I know,, it's messed up that Severide is getting transfer,, I don't like it [sic]," voiced another.  
"They better not transfer Kelly!!!" went another person. 
To heighten the confusion, the NBC official synopses does list Taylor as a cast member on the upcoming few episodes. 
In "Seeing is Believing," the episode airing on Nov. 6, fans will get to watch Kelly as he rolls up his sleeves and embarks on his first-ever assignment at the Office of Fire Investigation. Eager to prove himself to the new team, Kelly will get himself into a whole lot of trouble for accidentally opening an old case, which brings to the fore some deep-seated tensions. 
Article continues below advertisement
Meanwhile, on the episode titled "Best Friend Magic," we will get to watch Kelly stand up and fight against the wrongful conviction of an alleged arsonist. 
In other words: Even if Taylor was leaving the show, which has yet to be confirmed by either the star or NBC, it's unlikely that he would do so in the episodes airing in the next two weeks.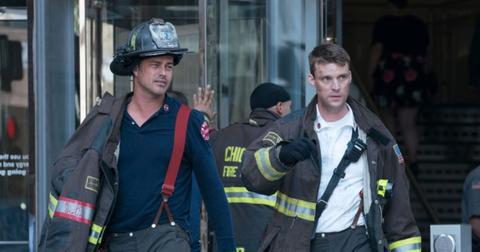 Article continues below advertisement
Chicago Fire's Severide is not going anywhere – at least not yet. 
As Deadline reports, Taylor's contract was supposed to be renewed at the beginning of 2019, coinciding with larger-scale negotiations concerning the future of the entire show. 
NBC announced that Chicago Fire will be renewed for three more seasons in the spring of this year, granting loyal fans with plenty of opportunities to watch their favorite firefighters in action. 
The star did spend considerable time discussing the contents of the contract before being offered a two-year-long deal and a salary bump. Which is to say: there is a very strong chance that he will stay on the show for the foreseeable future and beyond. 
Taylor is not listed for any new projects, movies or other endeavors, and there's been no change of circumstances reported regarding his personal life. 
The most trusted source of an abrupt adrenaline rush? A Chicago Fire episode does the trick. Failing that, false casting rumors can prove efficient too.