Mrs. Keyes' Character in 'Handmaid's Tale' Proves Even Some Wives Have It Really Bad [SPOILERS]
Viewers are introduced to a new character, Mrs. Keyes, in 'The Handmaid's Tale.' Who is she? Are we supposed to know her?
Warning: Spoilers ahead for the first three episodes of The Handmaid's Tale
The Handmaid's Tale is finally back, and it's bleaker than ever! Season 4 of The Handmaid's Tale starts with the handmaids saving June (i.e. cauterizing her bullet wound) and moving to a safe house, which we discover is run by Esther Keyes and a senile Commander. After June nearly dies of sepsis, heals, and learns a new (yet temporary) semblance of "normal," we as viewers learn a bit more about the mistress of the farm.
Article continues below advertisement
Who is Mrs. Keyes in 'Handmaid's Tale'?
Mrs. Keyes is a new character, so no, viewers haven't met her in previous seasons. Played by 14-year-old actor McKenna Grace (not Kiernan Shipka, which is what a lot of viewers thought initially), we learn that Mrs. Keyes is a teen bride who was repeatedly raped by men her Commander husband had brought over, so that she would produce an heir. This explains why Mrs. Keyes is so blood thirsty and is eager to help Mayday any way she can.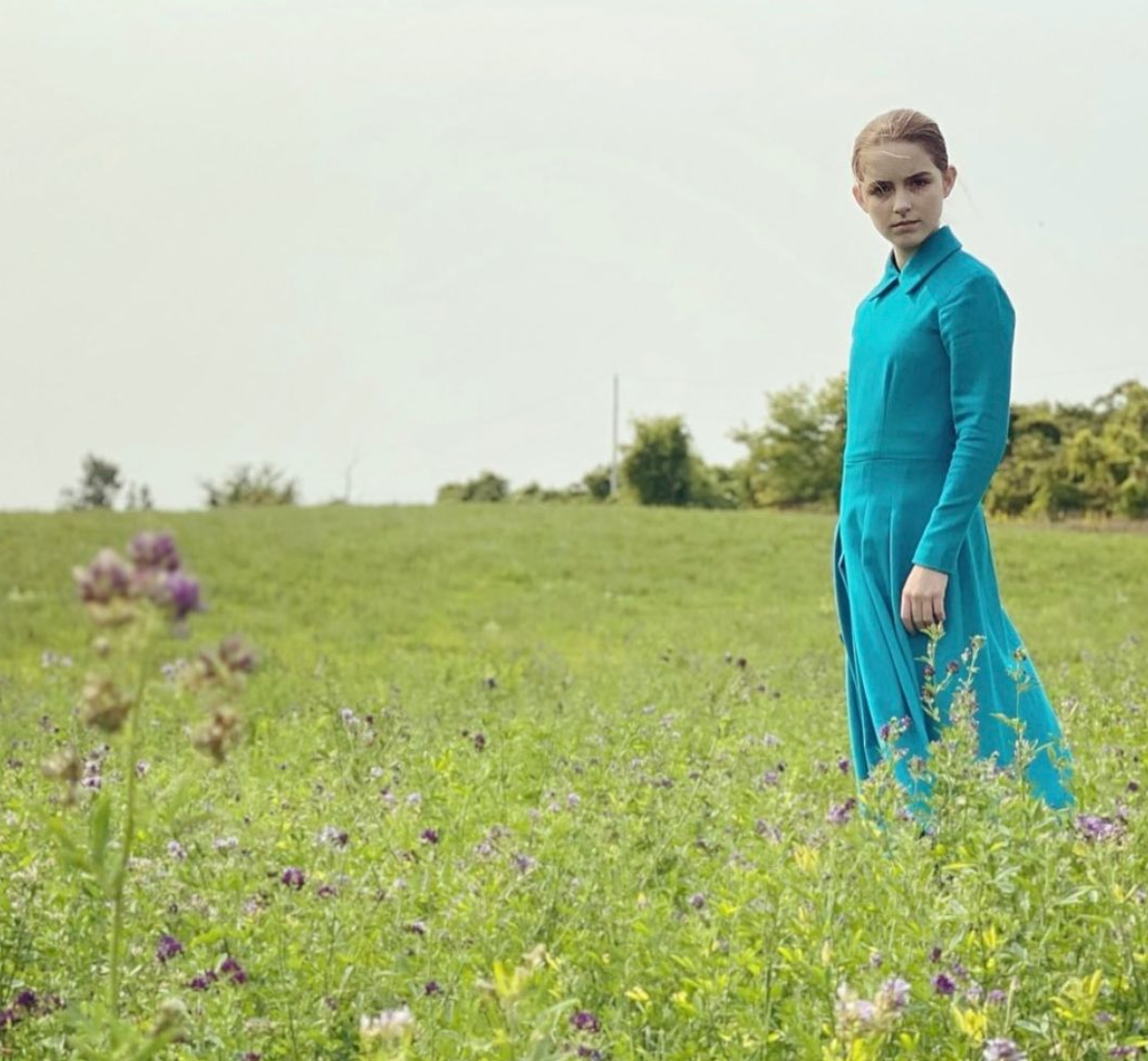 Article continues below advertisement
Back when her character was announced, Mrs. Keyes was described as, "a sharply intelligent, teenaged wife of a much older Commander who rules her farm and household with confidence. She has a rebellious, subversive streak, and is calm and pious on the outside with turmoil, even insanity, on the inside." We also see that insanity when she forces poor Janine to eat the pork that came from her pig friend, Mr. Darcy.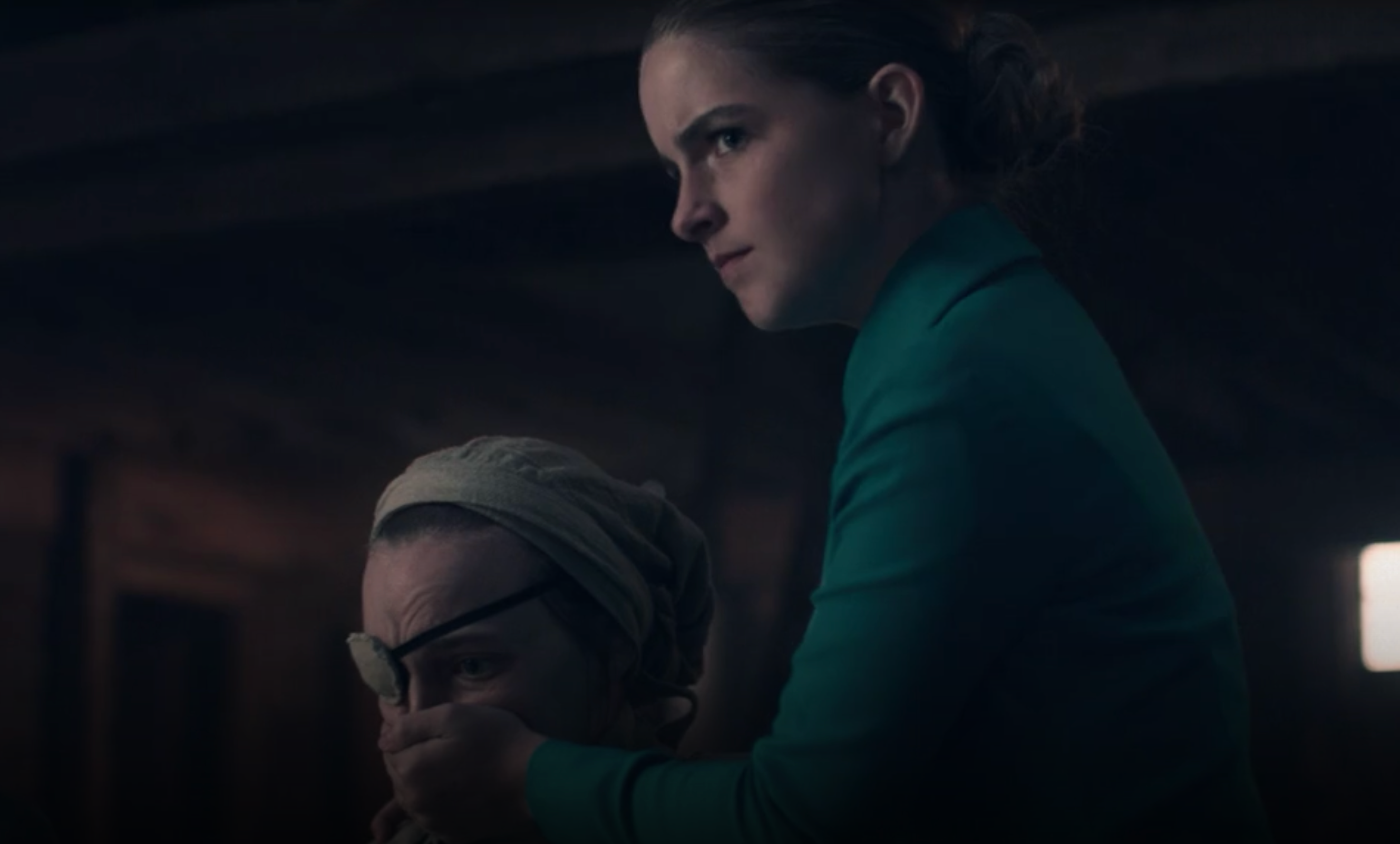 Article continues below advertisement
June rightfully scolds Mrs. Keyes (who is just a teenager, remember!) and tells her she cannot be cruel to the handmaids, especially not Janine who has been through hell and back. They all have. This is when Esther tells June her backstory, and why June encourages her to brutally murder Johnny, one of the guards who had raped her. "Make me proud," June tells Mrs. Keyes, after giving her back what we can only assume is a type of butcher's knife.
Later, when June realizes the farm has been compromised after two Guardians stop by, wondering about Johnny's whereabouts, she tells Esther that it's no longer safe and that the handmaids need to move. Esther begs to join June's cause, and proves her tenacity by showing June that she's been slowly poisoning Commander Keyes with night shade (so, it's likely he doesn't have dementia — Esther is just making him go crazy).
Article continues below advertisement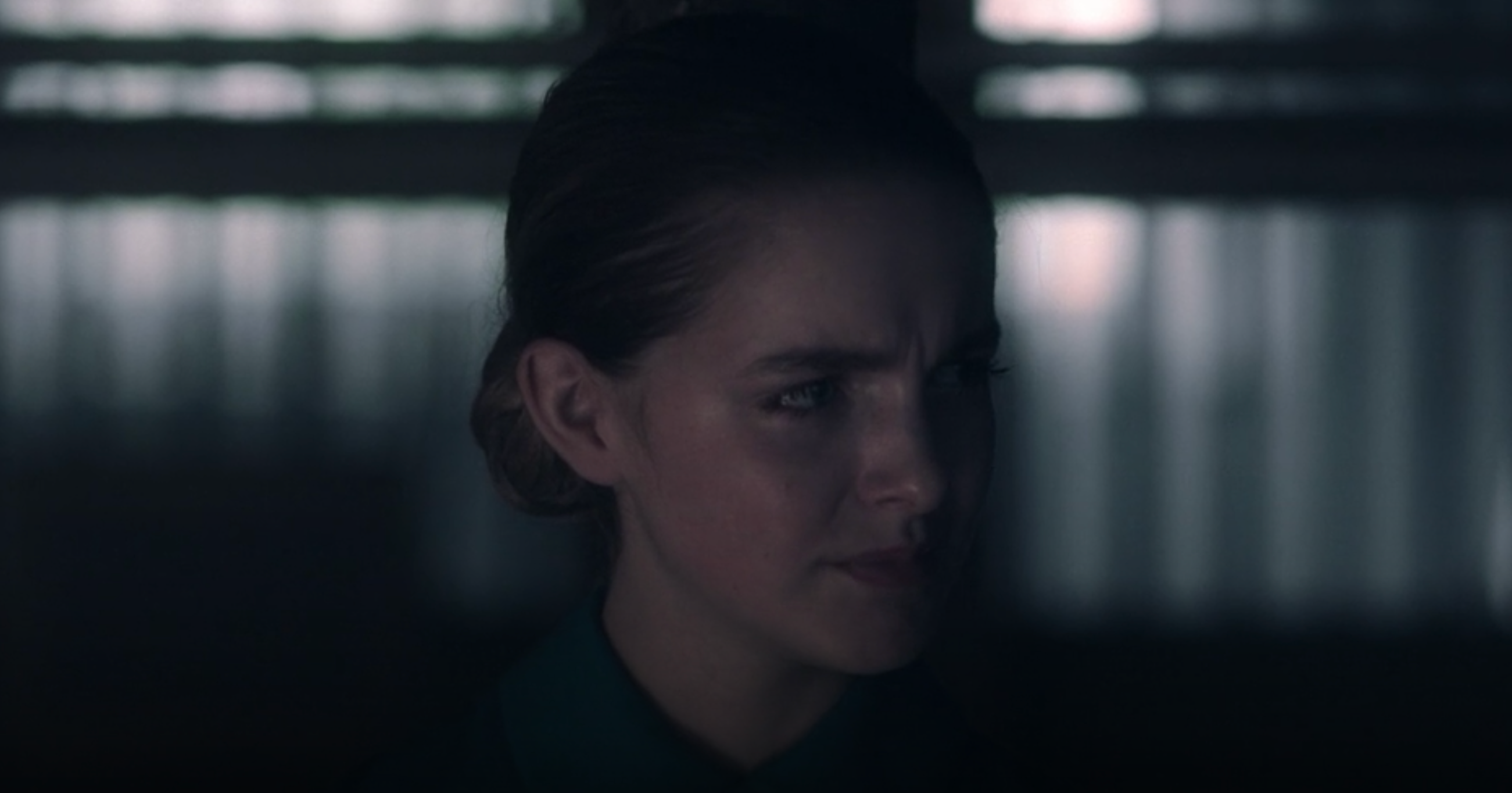 Unfortunately, all the handmaids get caught, including Mrs. Keyes, who is taken and is allegedly "safe and in custody." We highly doubt that, but fingers crossed she comes back and raises hell.
Article continues below advertisement
Who plays Mrs. Keyes?
The reason why so many people thought Kiernan Shipka played Mrs. Keyes is because McKenna Grace does look a lot like her. You've probably seen McKenna in a number of movies and shoes, including I, Tonya (she plays a younger version of Tonya Harding), The Haunting of Hill House (she's young Theo), Captain Marvel (she's little Carol Danvers), and she even plays the younger version of her doppelganger on The Chilling Adventures of Sabrina.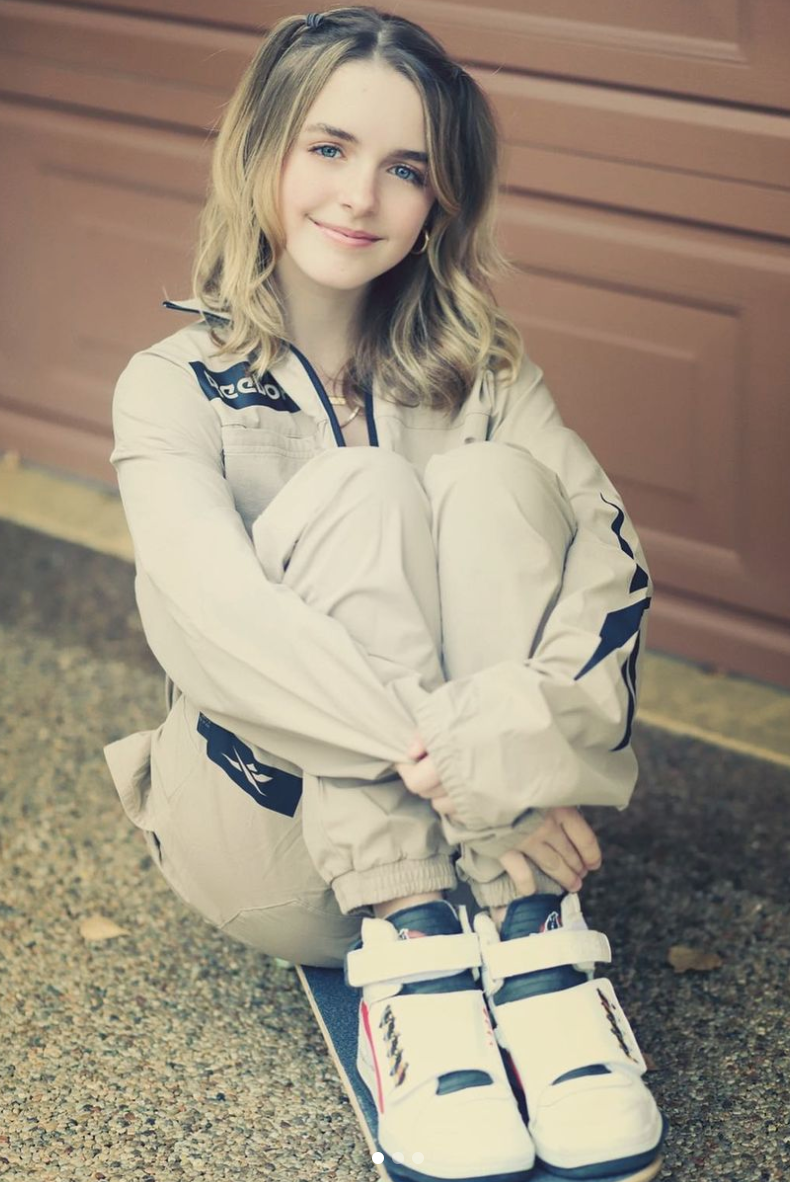 Article continues below advertisement
And yes, she's played characters who aren't just the younger version of the main stars. This includes Paige on Young Sheldon and Rose on Fuller House. She's also in several upcoming films, including Ghostbusters: Afterlife. Kiernan Shipka who? (JK, we also really love Kiernan!)
Watch new episodes of Handmaid's Tale every Wednesday on Hulu.