Who Is RD Whittington? 'Million Dollar Wheels' Star Has A-List Friends (EXCLUSIVE CLIP)
RD Whittington from 'Million Dollar Wheels' is a car collector who rubs elbows with the rich and famous, so who is he exactly?
Sometimes, those who are connected to celebrities often feel important themselves just because of that. And when it comes to RD Whittington on Million Dollar Wheels, he certainly seems to bask in the glow that being besties with A-listers gives him. But who is RD Whittington? In an exclusive clip from Million Dollar Wheels obtained by Distractify, RD shows viewers how well connected he is.
Article continues below advertisement
RD is a car broker who has worked in the exotic and luxury car sales field for decades. As a result, he often rubs elbows with big stars. Whether those stars are actors, like Leonardo DiCaprio, or professional influencers and reality TV stars like Scott Disick, RD's relationships thanks to his profession make him something of a star himself. And that's especially true now that he stars in his own reality show, Million Dollar Wheels, on Discovery Plus.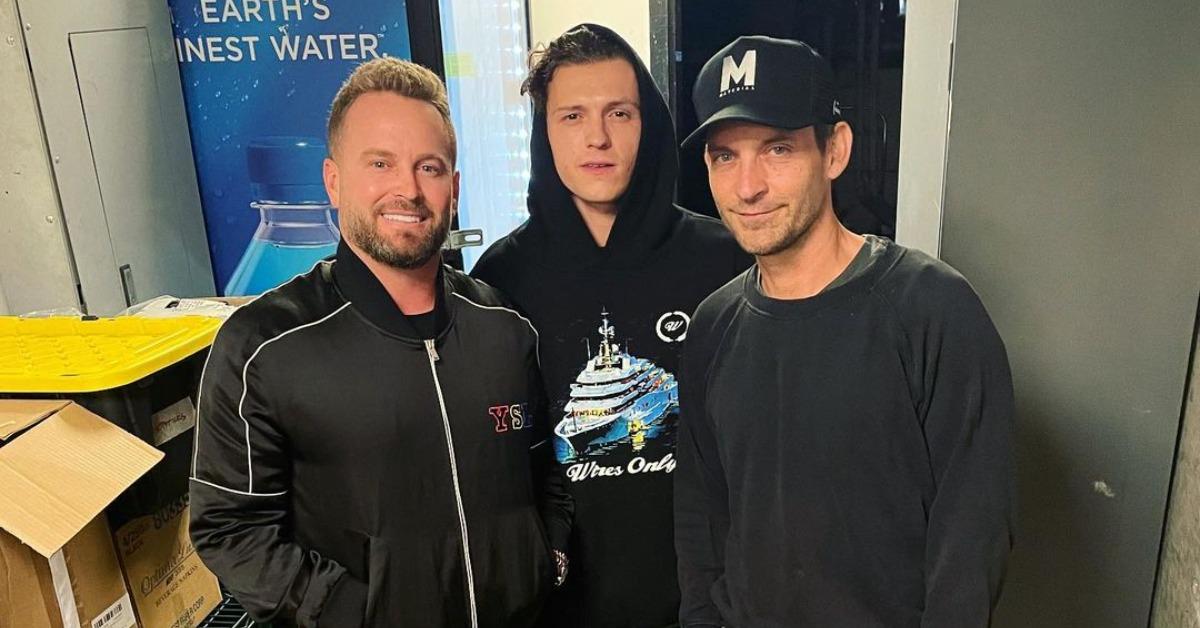 Article continues below advertisement
RD Whittington is friends with some high profile 'Spider-Man' stars.
In the clip, RD calls Tom Holland, who stars in the most recent Spider-Man franchise, his "boy." He's shown embracing Tom at the Spider-Man: No Way Home premiere. RD says that "both" of his boys have "the biggest movie in the world right now" and there's a shot of Jamie Foxx driving a luxury car that RD no doubt procured for him.
Both Jamie and Tom are in the movie together. And, it appears, RD isn't afraid to name-drop every chance he gets. But he isn't lying when he says he's close to big names like the two Spider-Man stars, because according to the Million Dollar Wheels clip, RD has a pretty influential "squad" and he's all about making and maintaining connections.
Article continues below advertisement
Who is RD Whittington on 'Million Dollar Wheels'?
RD is known for being a celebrity car broker. What's a celebrity car broker, you ask? He sells cars, but he doesn't put his high-profile clients through the hassle of visiting a dealership or haggling with salesmen. Instead, RD finds exotic, luxury, and rare cars and gets them to the doorstep of whichever wealthy client requests one.
Article continues below advertisement
He explained to Iconic Life in 2020 that his job is all about doing the absolute most for clients. Like finding Travis Barker a matte black Range Rover for his nanny in less than 24 hours, for example.
"It's all about doing the impossible for your clients," RD told Iconic Life. "My career is all about the customer service, and having that personal touch makes the unimaginable possible and then I try to go beyond that."
RD has also worked with Floyd Mayweather, Taylor Swift, and Kanye West, to name a few more of his clients. You know, just in case you needed more evidence of this guy's connections.
Article continues below advertisement
What is RD Whittington's net worth?
Not only does RD rub elbows with the filthy rich and often famous, but he has amassed a net worth that makes him almost as impressive as some of his clients. RD's estimated net worth at this time is $900,000. But now that he has his own show, you can expect that number to rise.
You can watch Million Dollar Wheels on Discovery Plus.