MrBeast's Philanthropy Is Actually a Genius YouTube Marketing Plan
A lot of Youtuber MrBeast's fans all have the same question: Why does he give away his money?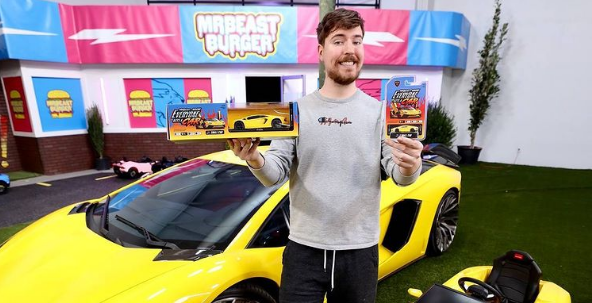 While there are plenty of thought-pieces and analytical reports that have detailed the changes in income structures on YouTube, the top streamers on the platform can still make a good amount of money, especially now that the massively popular video streaming service has allowed "thanks donations" on videos so viewers can show their appreciation.
And while its difficult to "break out" on YouTube and command a new audience, there are Influencers like MrBeast who've made a killing on the platform. So why does he give away his money?
Article continues below advertisement
Why does MrBeast give away his money?
It's really just a matter of dollars and cents at the end of the day for Jimmy Donaldson, aka "YouTube's Biggest Philanthropist." The man has been known to give away luxury cars to his pals and go on strolls throughout his city with $1,000 bands to pass out to random unhoused people.
He's held competitions where he's challenged folks to keep their hands on a Lamborghini, and the last one to take their hand off would win the car. In 2020, he once gave away $250,000 to the winner of a Rock, Paper, Scissors competition. And then just a few months after that, he handed $300,000 to Charli D'Amelio's family after they won a contest.
Article continues below advertisement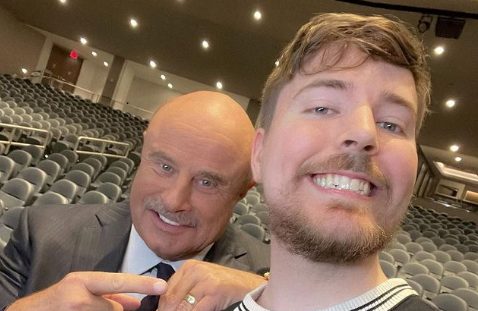 Then, to top it all off, he held his own Squid Game. Well, without all of the killing, but there was still a fat cash prize: $456,000. So how does he afford giving away so much money?
Well, according to him, YouTube pays pretty darn well. Here's what he said in a 2018 video.
Article continues below advertisement
Jimmy Donaldson aka "MrBeast"
MrBeast is a Wichita, Kans. native who gained internet fame for his gaming, philanthropy, and viral videos. He's expanded into different business offerings, like his ghost kitchen enterprise, MrBeast burger.
"My parents aren't that rich ... every dollar I've ever made came from YouTube, and YouTube just pays better than you think."
And the reason why he continues to share so much cash was pretty much answered by Jimmy himself in one of his viral videos where he was — you guessed it — giving away a ton of money: $100,000 to his mom who wouldn't take it.
Article continues below advertisement
In the clip, the YouTuber tells his mom that, by her taking the money, he'll have a viral video people will want to see, which will in turn make him more money.
"If I don't give it to you, I don't have a viral video." She then asked if he's using her for views, which he said was the case, but she would definitely be getting the money.
Article continues below advertisement
Jimmy receives billions of views on his videos. It's difficult to fathom how exactly the Wichita, Kans. native has been able to attain so much success on the platform. He does post consistently, which is great for the YouTube algorithm, and his team of content creators are definitely well versed in what they do. It's also clear that Jimmy takes the video he uploads seriously. Another factor is that the production value of his videos is extremely high — with camera crews, stagehands, studio-quality lighting and sets, every episode is like watching a TV show.
Article continues below advertisement
He's become so popular that he's also a featured YouTuber who gets a lot of love from the platform, and his content is a part of "YouTube Originals." One of his latest videos, the $1,000,000 Hide and Seek challenge, showcased a number of other content creators on the platform and managed to rack up over 30 million views in just two days.
So, essentially, the more he gives away money, it seems like the more people watch his videos. Maybe they're hoping for a shot to have their own life-changing day courtesy of the Influencer and now ghost kitchen restaurateur.