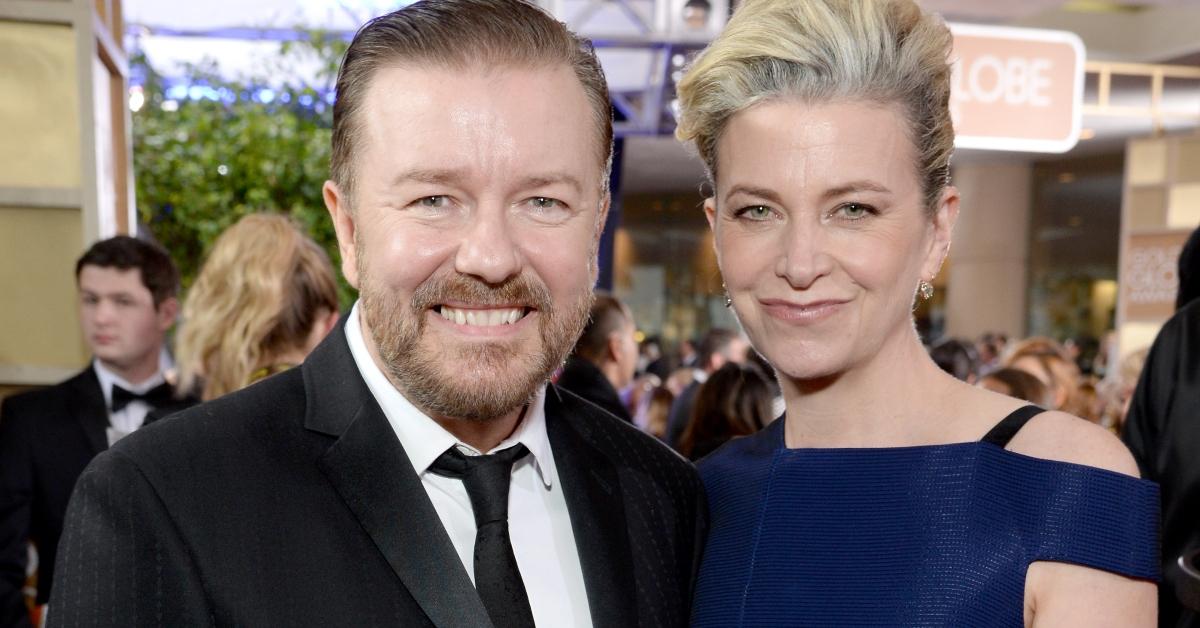 Ricky Gervais and Jane Fallon Have Been Dating for 38 Years
Ricky Gervais's latest Netflix series chronicles the bizarre adventures of Tony Johnson, a newly widowed man who's not afraid to tell it as it is and get himself into a hefty bit of trouble as a result.
In Season 1 of After Life, we watched the main character threaten a kindergartener with a stolen hammer, help a friend and drug addict overdose, and lecture a romantic prospect about the advantages of nihilism.
Is Ricky anything like his on-screen character? Is he married, and if yes, to whom?
Article continues below advertisement
So, has Ricky Gervais ever been married? Who is his significant other?
Unlike Tony, the main character of After Life, Ricky has never been married.
However, he has been in a relationship with author and producer Jane Fallon for some 38 years. They started dating while they were both studying at the University College London — and they've been inseparable ever since.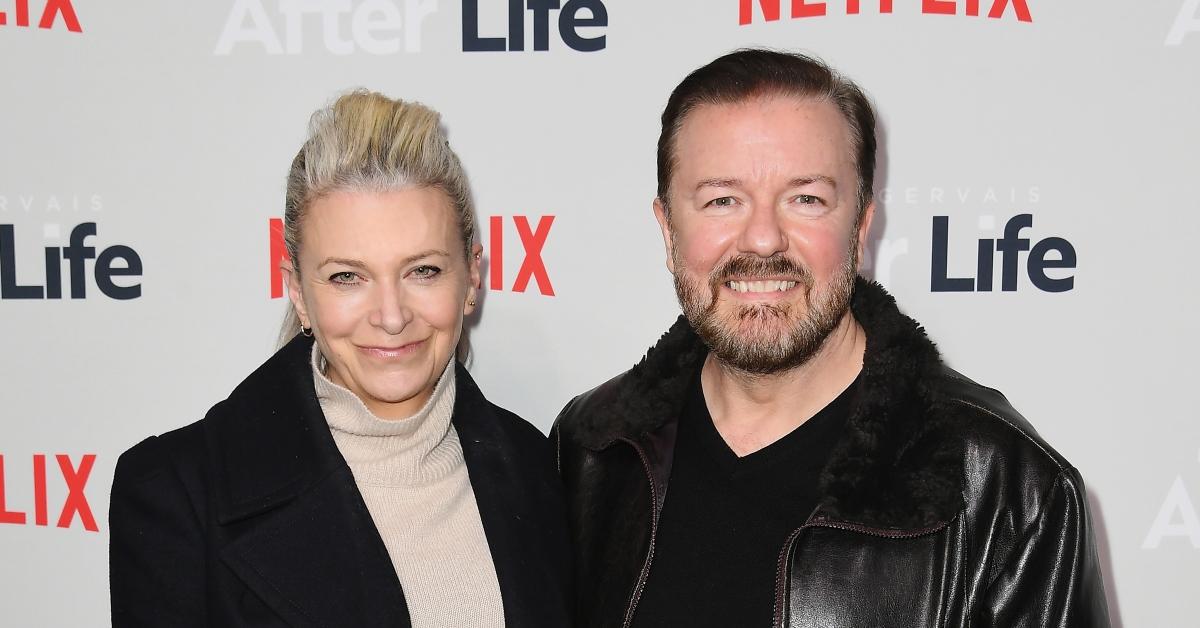 Article continues below advertisement
"I think I met her with a mutual friend before I sort of met her in [...] a friend's flat or [...] and then I met her a few months later at the [...] college disco." Ricky explained in a previous interview with People.
"We moved in together and we had no money obviously after college [...] my music career was over [...] our first flat was a one room in a place called King's Cross, which [was] a really rough area, I think it was above some sort of seedy sauna," the comedian added.
He met Jane while out and about with friends, and they started dating shortly thereafter. They started working in show business around the same time.
While Ricky began his career as a writer on The 11 O'Clock Show, Jane sought out producer roles on shows like EastEnders or Teachers.
Although they preferred to keep their work lives separate for the most part, Jane did serve as the source of inspiration for Lisa's character in After Life.
Article continues below advertisement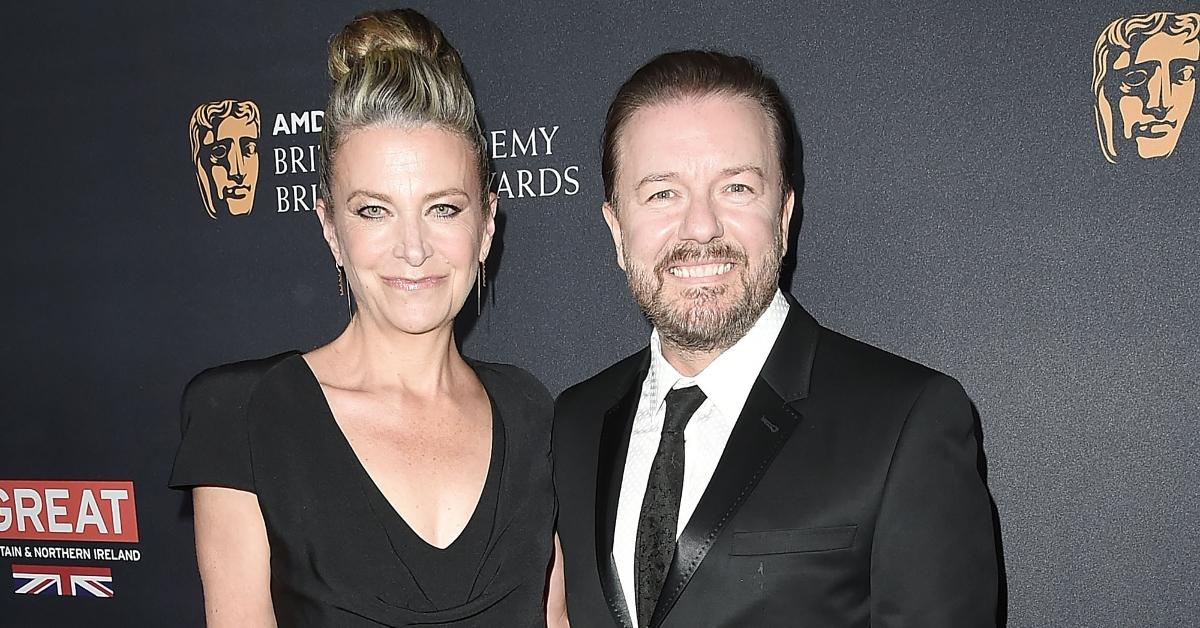 As Ricky explained during an appearance on Live Kelly and Ryan, he started thinking about what life would be like without Jane — and this thought experiment became the premise of After Life.
"The first thing that came to me was, imagine if you'd lost everything, you wouldn't care about anything at all, and what is that? Well it's losing your life partner," he explained.
Article continues below advertisement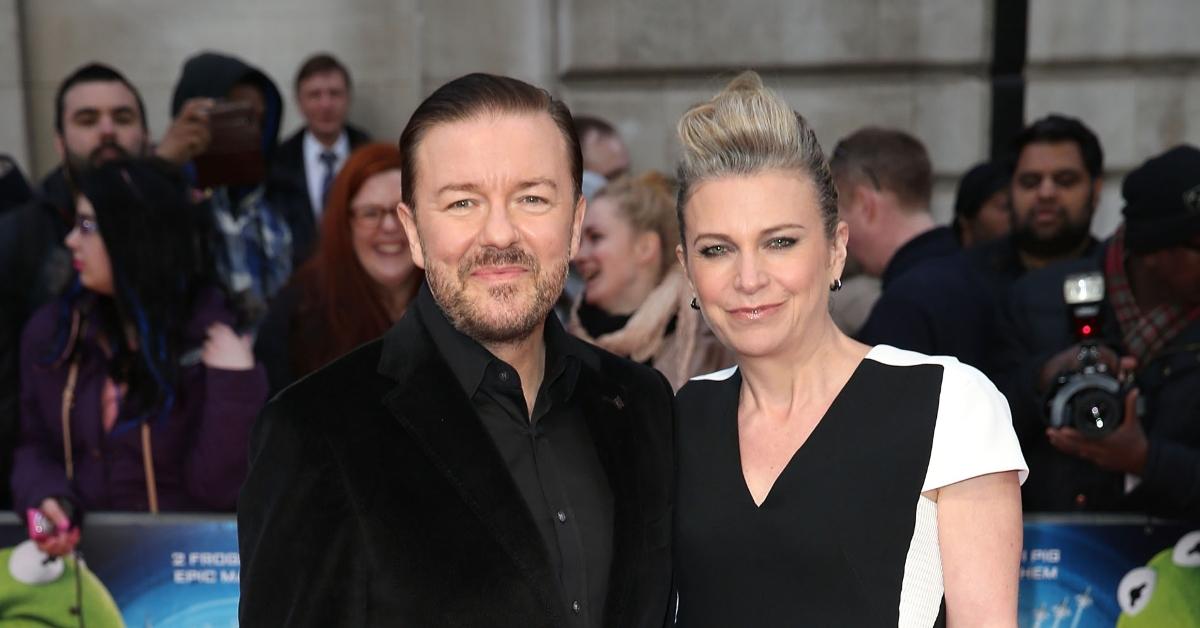 Ricky and Jane have no intention of getting married anytime soon.
Although Ricky and Jane have been together for almost four decades, it's unlikely they will get married anytime soon.
The comedian is renowned for his controversial views on marriage and childrearing, and he spoke up about his lack of interest in pursuing either option on several occasions.
"There's no point in us having an actual ceremony before the eyes of God because there is no God," Ricky explained in a previous interview with The Sunday Times.
As an outspoken atheist, the comedian finds the prospect of holding a religious ceremony completely unnecessary. He has similar stances on the subject of family planning as well.
"There's loads of reasons why I don't have kids. The world is overpopulated, no one's sitting around going, 'Oh Rick's not going to have kids, we're going to run out, there's loads!'" he told Hello!