According to Some 'Stargirl' Fans, Justin the Janitor Might Be Courtney's Dad
Who is the Janitor in 'Stargirl'? Justin might have stayed in the background for most of Season 1, but he is worthy of attention just the same.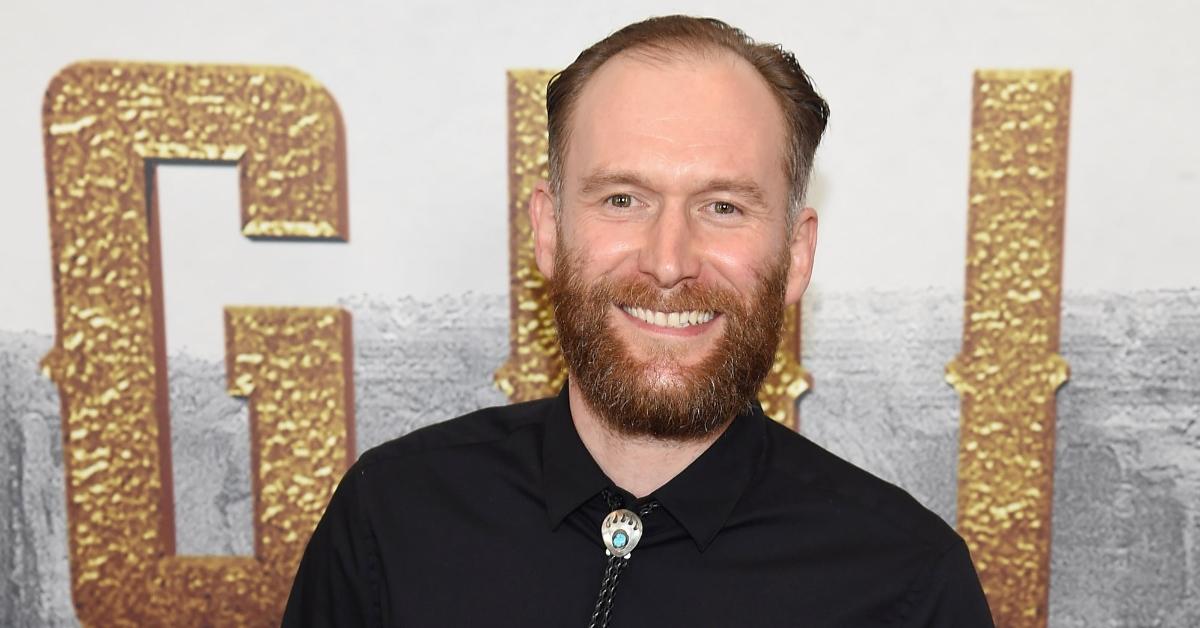 What would you do if your step-dad turned out to be a retired superhero, someone who leaves around precious memorabilia like the Cosmic Staff in the basement, only to gather dust?
For Courtney Whitmore (Brec Bassinger), the answer is simple. One night, she stumbles upon the magical club by accident — which identifies her as its next owner. Stargirl chronicles Courtney's journey towards becoming a superhero.
So, who are her helpers? What's there to know about Justin, the janitor?
Article continues below advertisement
So, what role does Justin, the janitor, play in 'Stargirl'?
Justin (Mark Ashworth) is among the few side characters who fly under the radar for most of Season 1. The majority of the scenes depict him as someone too busy mopping floors to take part in the action.
However, as the episode titled "Shiv Part One" reveals, Justin is anything but a passive observer.
Article continues below advertisement
Too bored to take part in the homecoming dance, Courtney decides to suit up and follow an increasingly suspicious-looking Principal Anaya Bowin (Hina X. Khan) to her office.
However, she is spotted on CCTV by the one and only Cindy (Meg DeLacy), who decides to take this as an ample opportunity to start a fight, suit up as Shiv, and go after her enemy with the sole purpose of teaching her a lesson she will never forget.
Justin shows up just as the fight is about to get out of hand. He intervenes immediately, and he even uses his magical sword.
Article continues below advertisement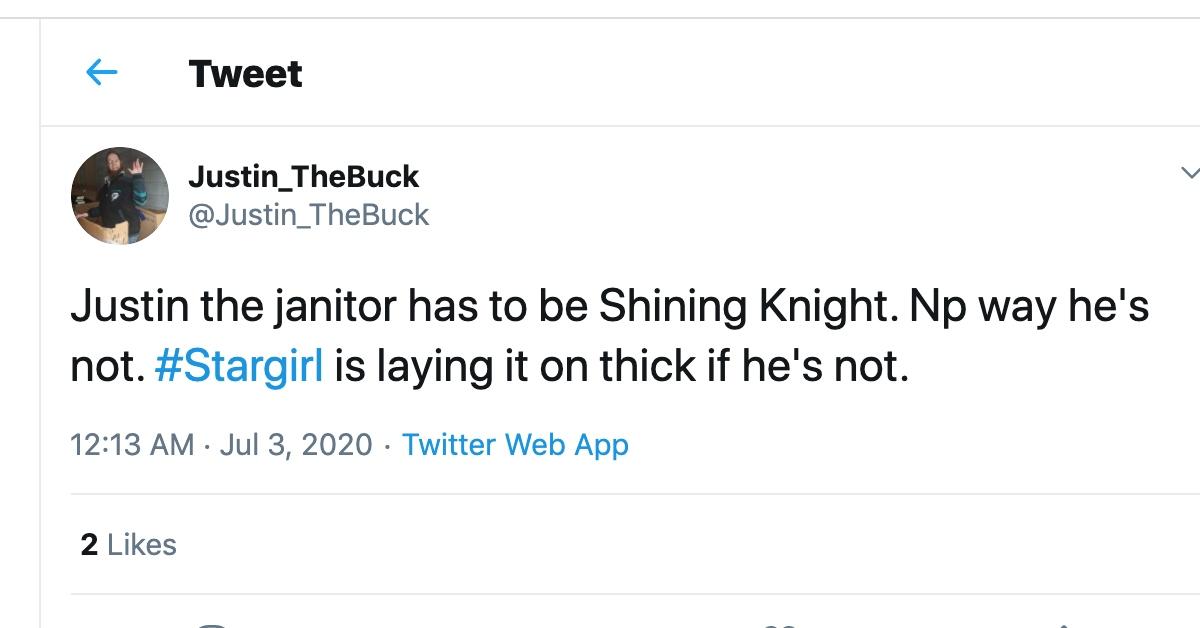 What's more, Justin demonstrates a newly-found ability to recall long-forgotten, completely erased memories. After the fight is over, he casts a glance at Courtney's stepdad, Pat Dugan (Luke Wilson), whom he identifies as Stripesy.
The iconic scene is the first to shed light on Justin's past life as a superhero — without fleshing out the crucial details about how he might know Stripesy.
Article continues below advertisement
Justin the Janitor is a superhero in disguise.
In the original books by DC Comics, titled Adventure Comics, Justin is presented as a superhero who ends up in different historical periods seemingly by accident.
Having originally been granted superpowers by Merlin, the legendary wizard and one of King Arthur's advisors, Justin used to serve at the Round Table.
On a particularly unfortunate day, however, he lost a fight against a dreaded monster known as Blunderbore. He fell into a crevasse, where he lay frozen for the next 1300 years.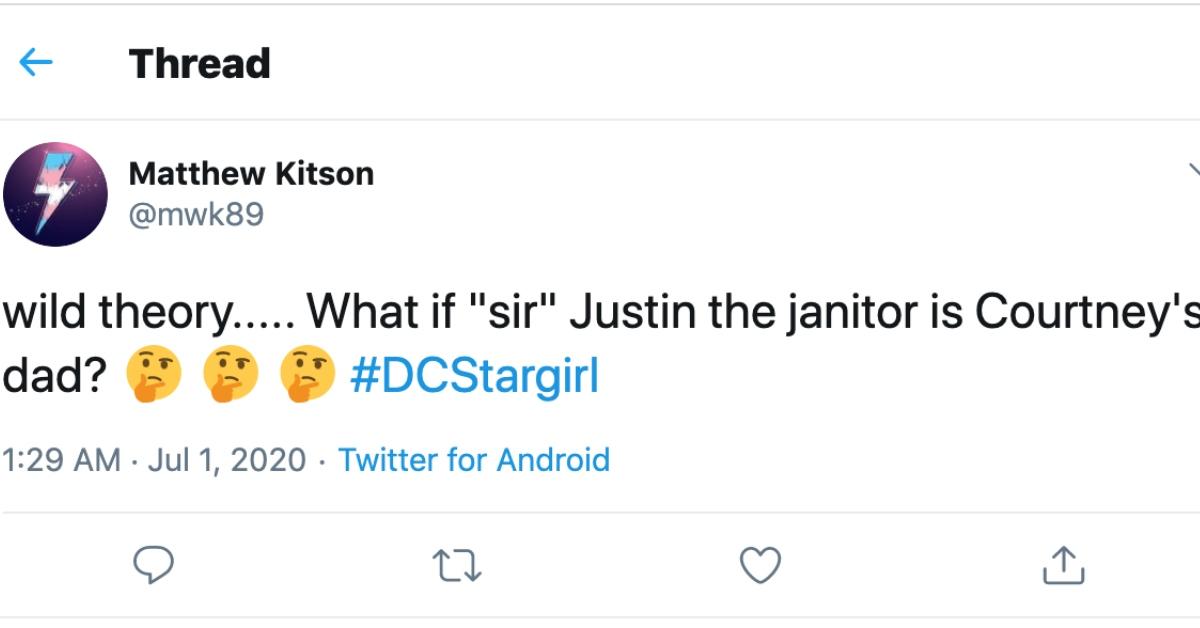 Article continues below advertisement
According to Fandom, the next chapter in Justin's life began once his body was discovered by a museum curator in 1941.
It's there and then that he took on the moniker of the Shining Knight — pledging to continue to upheld the long-lost values he and fellow members of the Round Table adhered to in their lives.
He develops amnesia at a later stage in his life, and it's only with the help of a certain Pat (aka Stripesy) that he manages to get back on his feet and take bloodied revenge on his worst enemies.
It's uncertain whether this is the background story that the writers of Stargirl would have envisaged for Justin, though his unparalleled ability to break up a fight by using magic swords would certainly indicate so.
Article continues below advertisement
However, a few fans have gone even further, arguing that if Stripsey is Courtney's stepdad, Justin could easily be her real, long-lost parent.
Catch new episodes of Stargirl every Tuesday at 8 p.m. ET on The CW.