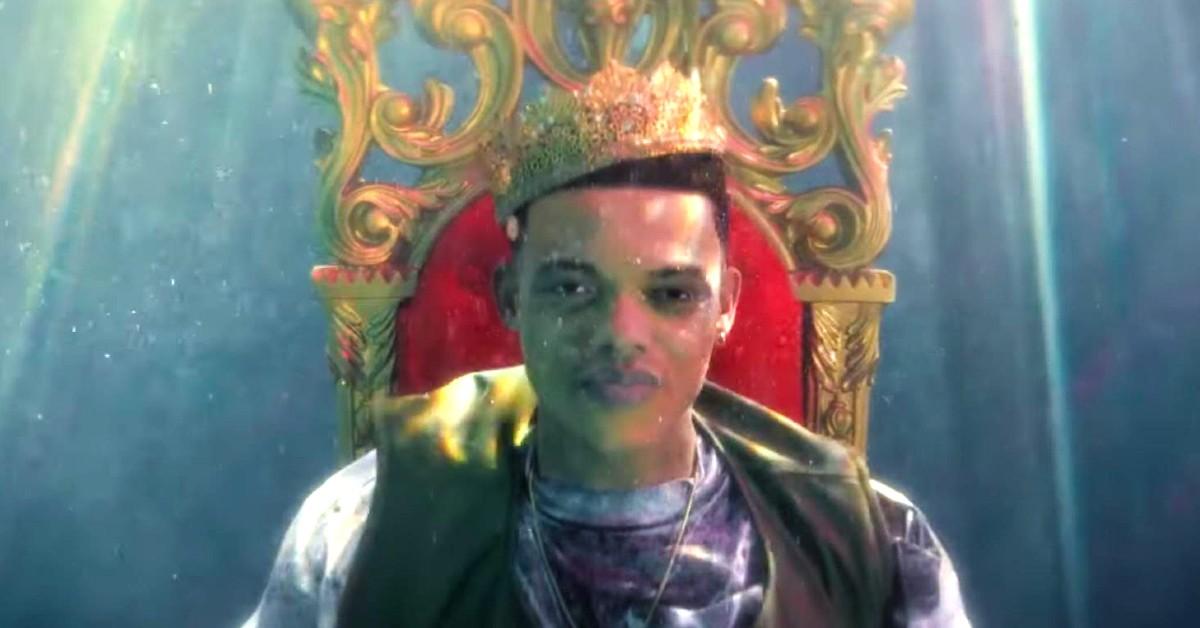 How Did Newcomer Jabari Banks Become the New Fresh Prince of Bel-Air?
Who is the new Fresh Prince of Bel-Air, Jabari Banks? Jabari was chosen as the successor to Will Smith's iconic TV role in the upcoming Peacock Originals reboot, Bel-Air. We wanted to learn a bit more about Jabari before Bel-Air premieres in 2022.
Article continues below advertisement
Also, did we mention that Jabari actually went to college in West Philadelphia and has family living there? We say he's off to a good start with character authenticity! Has Jabari acted in any other projects before Bel-Air?
Article continues below advertisement
'Bel-Air' is Jabari Banks' first acting role.
It's super impressive that Jabari landed such a coveted role with no other acting roles under his belt. Jabari revealed in his casting announcement video that it was his dad who found out about auditions for Bel-Air and encouraged Jabari to try out for the role. Will Smith himself appeared to be thrilled by Jabari's casting and said he was looking forward to serving as an asset to Jabari on his Bel-Air journey and his acting career moving forward.
Jabari also noted in the same casting announcement video that the original Fresh Prince of Bel-Air had a huge impact on his life and he was honored to be cast as Will in the reboot. In November of 2021, Peacock released a short teaser for Bel-Air featuring Will Smith doing a more dramatic voiceover of the original show's iconic opening rap. The teaser features a peek at Jabari in character as Will for the first time. There's a great homage to Will's sideways baseball cap at the end of the teaser clip.
Article continues below advertisement
Who is the new Fresh Prince?
According to the Philadelphia Inquirer, Jabari graduated with a degree in musical theater from the University of the Arts in Center City, Philadelphia. In the same report, Justin Luján, the program director for acting at the University of the Arts, had nothing but positive things to say about Jabari. Justin called Jabari a "jack of all trades" and said that Jabari could act, dance, sing, rap, and play basketball. No wonder Jabari got cast as the new Will!
Article continues below advertisement
Jabari told Entertainment Weekly, "Growing up, people always told me I resembled Will and his energy ... When I got the call, they said, 'This isn't Will Smith, superstar.' They weren't going for that. And so when they chose me, it took me a couple of weeks to realize that they chose me for me — for what I do. I just had to lean into my instincts and everything that I've learned from my experiences, and there's so many parallels between me and Will, the character."
Article continues below advertisement
Will Smith himself will serve as an executive producer for Bel-Air. While it has been confirmed that the series will debut in 2022, there is no specific release date yet at this point. However, we do have the official synopsis for Bel-Air.
"Set in modern-day America, Bel-Air is a serialized one-hour dramatic analogue of the '90s sitcom The Fresh Prince of Bel-Air that leans into the original premise: Will's complicated journey from the streets of West Philadelphia to the gated mansions of Bel-Air. With a reimagined vision, Bel-Air will dive deeper into the inherent conflicts, emotions, and biases that were impossible to fully explore in a 30-minute sitcom format, while still delivering swagger and nods to the original show."