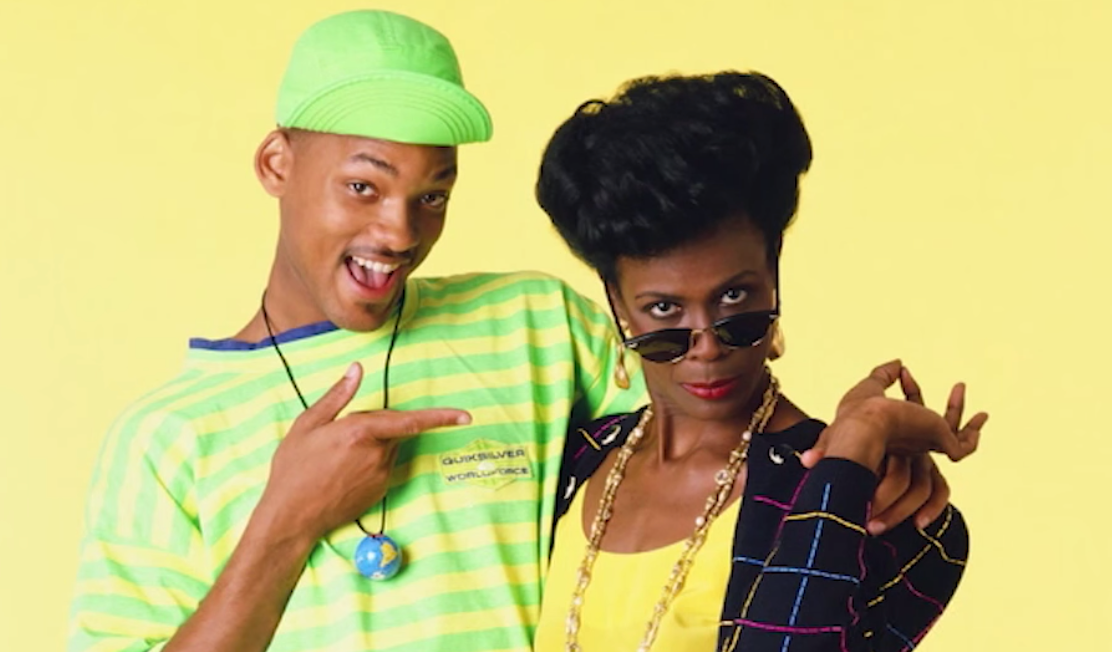 The Controversial Reason Behind Janet Hubert Leaving 'Fresh Prince'
It's always really awkward when characters on TV shows and movies get re-cast — especially if they've already been on the show for a few seasons, or the first installment of a trilogy (i.e. when Katie Holmes was recast in The Dark Knight). It's not super uncommon, but when it does happen, there's always a lot of interest around why the actor left, and what happened. Such is the case with The Fresh Prince of Bel-Air and Aunt Vivian, who was initially played by Janet Hubert for the first three seasons and then replaced by Daphne Maxwell Reid in 1993 and stayed on the show until the series finale.
Article continues below advertisement
So, why did Janet Hubert leave Fresh Prince?
The alleged story behind Janet's departure is actually pretty dramatic. It was initially reported that she left due to "creative differences" (which is a catch-all term that could literally mean anything and nothing), but some believed it had to do with her fighting with Will Smith. But it wasn't only that. In 1992, Janet got pregnant, and although her real-life pregnancy was written into the show (this is why were were introduced to Nicky Banks, Will's cousin), her pregnancy violated her contract with NBC. This was the ultimate reason why she got fired after the end of Season 3.
Article continues below advertisement
But still, there was a lot behind the feud between Janet and Will that probably also added to the drama. According to E!, Will told an Atlanta radio station in 1993, "I can say straight-up that Janet Hubert wanted the show to be The Aunt Viv of Bel Air Show because I know she is going to dog me in the press. She has basically gone from a quarter of a million dollars a year to nothing. She's mad now, but she's been mad all along. She said once 'I've been in the business for 10 years and this snotty-nosed punk comes along and gets a show.' No matter what, to her I'm just the Antichrist."
Janet later told Huffington Post's Black Voices vertical that, "My departure was planned for a long time...There will never be a reunion of the Fresh Prince. Will Smith and Alfonso destroyed a 20-year career with untruths. I got slammed. Will apologized later in an Essence Magazine article, but it still lingers. It's still there."
Article continues below advertisement
During a stand-up comedy set in 2009, Alfonso Ribeiro, who played Carlton Banks, said:
"You know, legally I'm not allowed to talk about it. But hey, why not? Basically, at the end of the day, the [beep] was crazy. I did not curse...She went nuts! Long story short, and there were days when we were all on set and she would literally go off on people and they got to a point by the time the second season came around where we're like, 'This is unacceptable.' We felt like, when were doing The Fresh Prince of Bel-Air, that we were a family...She, at that point, ruined that, and she made it very difficult for us to work, and unfortunately she was then fired. They brought in Daphne Maxwell-Reid, who we absolutely loved, and we moved on. Oh well."
Article continues below advertisement
Ironically, Janet Hubert will be joining the Fresh Prince reunion, after all.
Today, it was reported that, after everything Janet and the cast went through, Janet will be part of the Fresh Prince reunion. September 10, 2020 marks the show's 30th anniversary of its premiere, and Will Smith shared some pics from the sitcom's HBO Max reunion, which just started filming, per Entertainment Weekly. It had been 27 years since he had sat down with Janet.
Article continues below advertisement
Could Will and Janet have put their differences aside? After all, it's been such a long time. As much of a trash fire 2020 has been, hopefully it's at least shown us the power of rebuilding relationships and letting things go. Fans are excited to see the original Aunt Viv, who they've missed since her departure.
The reunion special will be available to watch on HBO Max around Thanksgiving. A reboot of the show is also coming to Peacock at some point.