So, Why Did Erika Flores Leave 'Dr. Quinn'?
'Dr. Quinn: Medicine Women' was a popular show in the early '90s and ran for six seasons. Why did Erika Flores leave in the middle of a season?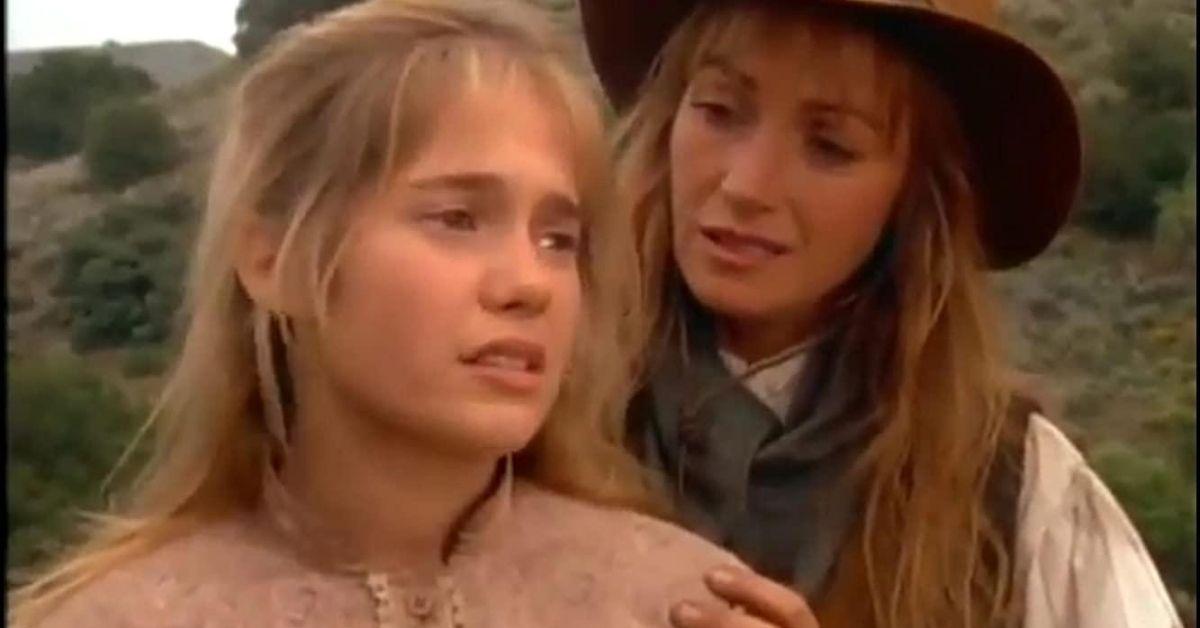 There are some television shows that remain popular long after it's taken off air and Dr. Quinn: Medicine Women is one of them. The show was an American Western drama television series that followed the story of a woman, Dr. Michaela "Mike" Quinn, who was looking for new adventures as a doctor.
Article continues below advertisement
So, she left her home and job in Boston and settled in Colorado Springs, Colo. looking for adventures. One character on the show abruptly left and people were left wanting to know: Why did Erika Flores leave Dr. Quinn?
Erika Flores starred early on in 'Dr. Quinn' as Colleen.
In the series, Dr. Quinn meets a midwife named Charlotte Cooper who was bitten by a rattlesnake during one of the episodes. She sought the help of Dr. Quinn who wasn't able to save her life, but she did make an even bigger promise to her. While on her deathbed, Charlotte asked Dr. Quinn to look after her children: Matthew, Colleen, and Brian.
Article continues below advertisement
Colleen Cooper was the adopted daughter of Dr. Quinn who was in her care after the death of her mother. Along with her older brother and younger brother, Colleen was one of the main characters throughout the series.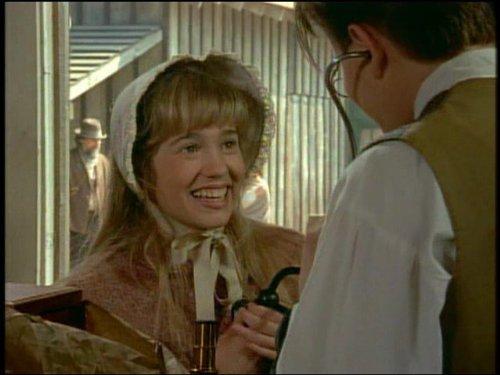 Article continues below advertisement
Erika Flores played Colleen from 1993 through 1995, when she left her role midway through Season 3. The character didn't die off — instead the role was recast with Jessica Bowman. Jessica continued to play the role of Colleen through the remainder of the show from 1995 until it went off air in 1998.
The recasting of Colleen was seen as controversial at the time and while all the other cast members had signed five-year contracts at the time the show was first being negotiated, Erika was hesitant to do so and asked for a contract with less time in it.
The show was canceled in its sixth season.
Article continues below advertisement
Why did Erika Flores leave 'Dr. Quinn'?
There were a lot of rumors that circulated regarding Erika's decision to leave the show — especially because of the decision to leave midway through a season. One rumor that has been popular — across a few message boards — is that Erika left the show because they weren't paying her enough.
Article continues below advertisement
There's also a rumor that circulated that said Erika's father "gave her an ultimatum to end the contract unless they offered her more money, or he would cut her off financially." However, Erika has always denied these as true.
Article continues below advertisement
According to one Facebook page that's dedicated as a fan page for Erika, there were a few reasons why she chose to leave the show on her own.
"It really was a difficult decision to leave, and when I left I had to make a personal choice to kind of seperate myself from the show," the Facebook post reads, alleging to be an excerpt from an interview with Erika. "I didn't read anything, I didn't do any interviews, I didn't want to do interviews, I just kind of removed myself from that at the time."
The post continued, "Later, of course, I would hear from friends and people I knew what was being said, and the rumors of: 'she wanted more money, or her dad forced her off the show' .. neighter [sic] of those were true."
Adding, "Leaving the show.. I actually left the day before my sixteenth birthday, anybody who has a teenager or has been one, of course you can't tell a fifteen or sixteen year old really what to do, or what to think. Leaving the show, honest to God, was my choice. At that time of my life I had a lot of personal things going on, I had certain personal priorities."