Kendra Lennon Is Stirring Up New Drama on 'General Hospital'
You may have noticed a new character on the show, and you're probably wondering: Who is the new girl on 'General Hospital'? Here's what we know.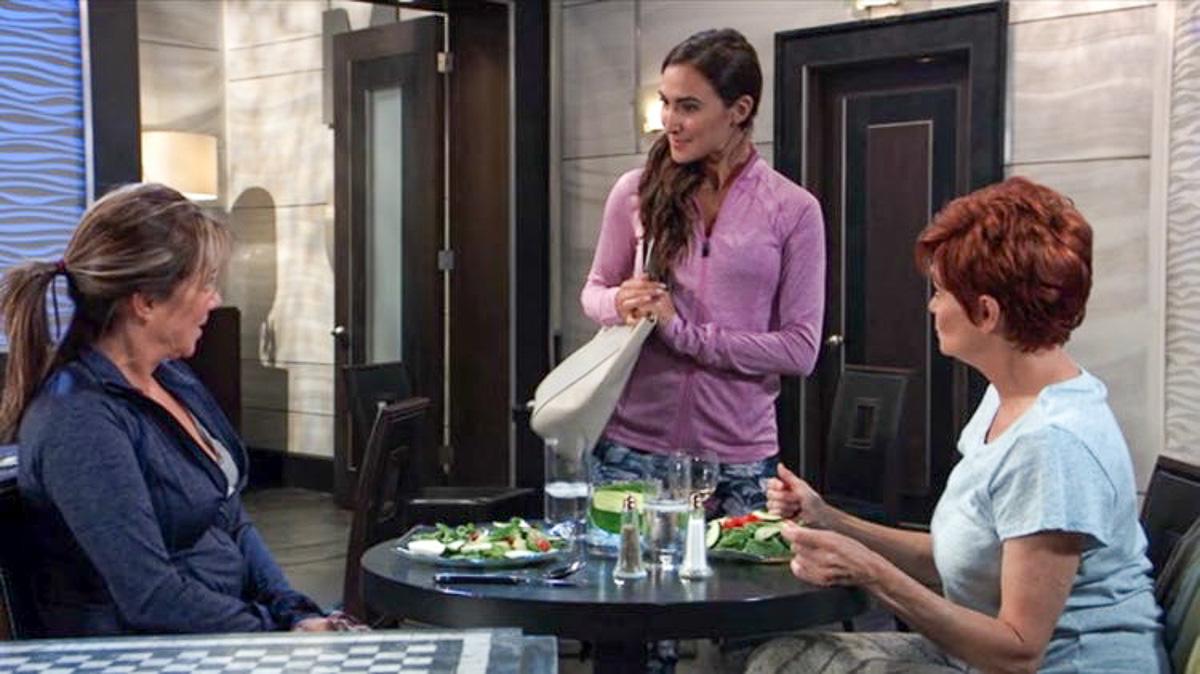 Fans had a lot of questions when actress Michelle Argyris made her General Hospital debut on August 26. She appeared as the mysterious new character, Kendra Lennon, who seemed innocent enough at first. But now, it's pretty obvious that she's up to no good.
What is she planning? Why has she taken such an interest in Alexis? And how is she connected to Kiefer Bauer? Here's what we know so far.
Article continues below advertisement
First off, who exactly is the new girl on General Hospital, Kendra Lennon?
She's a personal trainer, who was first seen instructing Alexis Davis and Diane Miller through a workout. She was also the mystery woman that Shiloh spoke to when offering information about Alexis.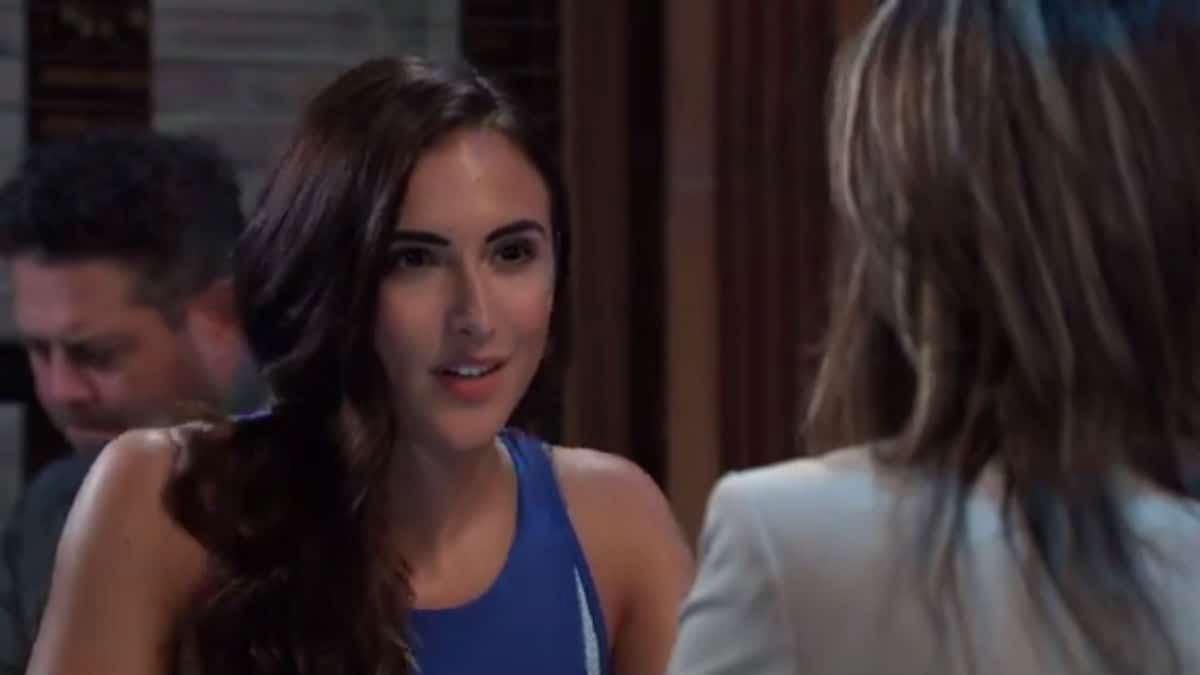 Article continues below advertisement
But get this: On Oct. 16, it was confirmed that Kendra is also Kiefer's sister. She not only revealed a photo of the two of them as kids, but when she visited Kiefer's grave, it read "loving son and brother."
This would also explain why her brother's ex and Alexis' daughter, Kristina, thought she looked so familiar.
What is Kendra really up to?
The character is clearly out to get Alexis, as she confessed when she visited her brother's grave. But it didn't come as much of a surprise, considering that all the signs were there from the beginning. After all, why else would she look through several articles about Alexis' involvement in Kiefer Bauer's death?
Article continues below advertisement
While at his grave, she explained how Shiloh told her that Alexis killed Kiefer on purpose, then made a promise to avenge his death. What she didn't know, however, was that she'd gotten false information and Alexis didn't intend to kill her brother.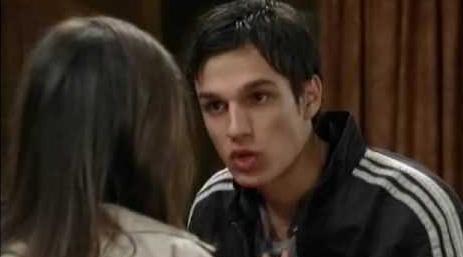 Article continues below advertisement
Still, after gaining Alexis' trust as her instructor, she took things up a notch by adding a powdery substance to her protein powder jar, meaning she most likely plans to poison her.
How did the accident happen again?
You'll recall that Kiefer was an extremely abusive boyfriend to Kristina. When word got out about just how abusive he was, he took his anger out on her and injured her so badly that she had to be rushed to the hospital. It was Alexis who discovered her unconscious on the floor, but while she tried to drive her daughter to the hospital, she accidentally hit Kiefer.
Article continues below advertisement
Later on, Kristina's sisters, Sam and Molly, found a severely injured Kiefer in a ditch, but after he was taken to the hospital, he died from his injuries. Alexis later confessed what she did and got charged for the hit and run.
As for her punishment, she only got community service, much to the disappointment of Kiefer's family. His father had an emotional breakdown and tried to kill multiple people, including Kristina, but he ended up dead. And his mom, Melinda, who was also an emotional wreck, tried unsuccessfully to press charges against Alexis.
What does this mean for Alexis?
Well for one, she should definitely be more cautious and watch her back. When she and Kendra met at Charlie's and she jokingly asked, "Are you trying to kill me?" it truly felt like a dark prediction that's just waiting to happen. It also doesn't help that Kendra is connected to evil cult leader Shiloh. But for now, all we can do is hope that things don't take a turn for the worse.