General Hospital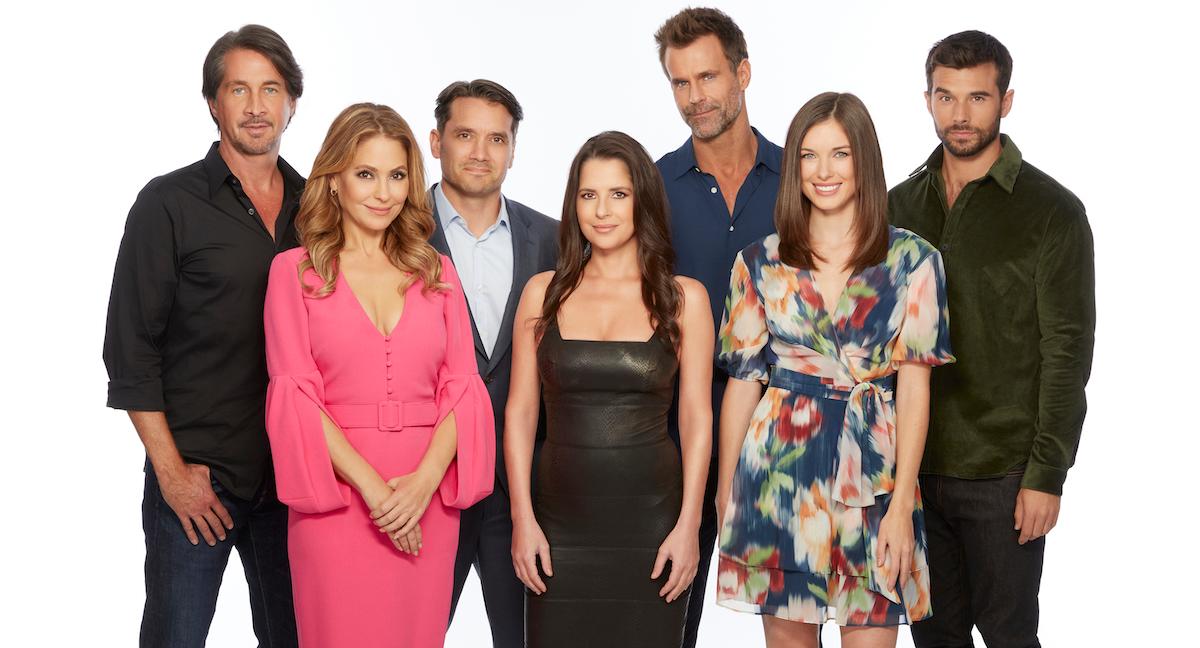 The soap opera General Hospital is the longest-running American soap opera and the world's second-longest soap opera currently in production.
Created by Frank and Doris Hursley in 1963, the show originally took place in a hospital in an unnamed city. In 1976, the name of the city, Port Charles, was mentioned for the first time. General Hospital originally revolved around Dr. Steve Handy and nurse Jessie Brewer, who was married to a much-young husband, Dr. Phil Brewer.
In the late 1970s, General Hospital introduced Luke and Laura (played by Anthony Geary and Genie Francis), who quickly became a TV "super couple." Their wedding on November 17, 1981, was the most-watched event in daytime serial history.
Over the years, General Hospital has covered many social issues including HIV/AIDS, organ donation, and cancer. The show has also had several celebrity guests over the years including Elizabeth Taylor and James Franco.
The show celebrated its 50th anniversary in 2013 and has aired over 14,000 episodes. In 2015, a companion web series called General Hospital Now! was launched. In 2021, Steve Burton (Jason Morgan) was fired from General Hospital for failing to comply with the COVID-19 vaccine mandate.
Network: ABC
First Episode Date: April 1, 1963
Original Cast:
John Beradino (Dr. Steve Handy)
Emily McLaughlin (Jessie Brewer)
Roy Thinnes (Dr. Phil Brewer)
Jana Taylor (Angie Costello)
Ralph Manza (Mike Costello)
Simon Scott (Fred Fleming)
Ruth Phillips (Janet Fleming)
Carolyn Craig (Cynthia Allison)
Robert Clarke (Roy Lansing)
Allison Hayes (Priscilla Longworth)
Hunt Powers (Dr. Ken Martin)
K.T. Stevens (Peggy Mercer)
Neil Hamilton (Philip Mercer)
Lenore Kingston (Mrs. Weeks)
Tom Brown (Al Weeks)
Craig Curtis (Eddie Weeks)
Current Cast:
Maurice Bernard (Sonny Corinthos)
Laura Wright (Carly Corinthos)
Kelly Monaco (Sam McCall)
Rebecca Herbst (Elizabeth Webber-Baldwin)
Kirsten Storms (Maxie Jones)
Ingo Rademacher (Jasper Jacks)
Nancy Lee Grahan (Alexis Davis)
Finola Hughes (Anna Devane)
Chad Duell (Michael Corinthos)
Dominic Zamprogna (Dante Falconeri)
Genie Francis (Laura Collins)
Maura West (Ava Jerome)
Roger Howarth (Austin Gailtin-Holt)
Eden McCoy (Josslyn Jacks)
Sofia Mattsson (Sasha Gilmore)
Michael Eaton (Hamilton Finn)
Donnell Turner (Custis Ashford)
Josh Swickard (Harrison Chase)
Sean Blakemore (Shawn Butler)
Inga Cadranel (Harmony Miller)
Nicholas Chavez (Spencer Cassadine)
Marcus Coloma (Nikolas Cassadine)
Brook Kerr (Portia Robinson)
Katelyn MacMullen (Willow Tait)
Cameron Mathison (Drew Cain)
Avery Kristen Pohl (Esme Prince)
Wes Ramsey (Peter August)
Amanda Setton (Brook Lynn Quartermaine)
Charles Shaughnessy (Victor Cassadine)
Kelly Thiebaud (Britt Westbourne)
Johnny Wactor (Brando Corbin)
Kristina Wagner (Felicia Jones)
Cynthia Watros (Nina Reeves)
Where to Watch: Hulu
Latest General Hospital News and Updates