Actress Scarlett Fernandez Confirms Via Instagram That She Exited 'General Hospital'
What happened to Charlotte in 'General Hospital'? Valentin Cassadine's daughter debuted a brand new appearance in a recent episode. What's going on?
Actress Scarlett Fernandez, who has played Charlotte Cassadine on General Hospital since 2016, has officially exited the fan-favorite soap. Born on Aug. 4, 2009, in California, Scarlett was around 7 years old when she first joined the cast. Why did she decide to leave General Hospital? Here's what you should know.
Article continues below advertisement
Charlotte debuted a brand new appearance on 'General Hospital.' What happened?
General Hospital fans might have spotted a slight change in Charlotte's appearance, as Scarlett passed on the baton to a new actress. Details about the newcomer are yet to emerge, but her sheer presence triggered quite the shock among loyal viewers, with many heading to Twitter to express how much they missed Charlotte.
"Why did they recast this talented girl? She was great as Charlotte," tweeted @Nicole05520094.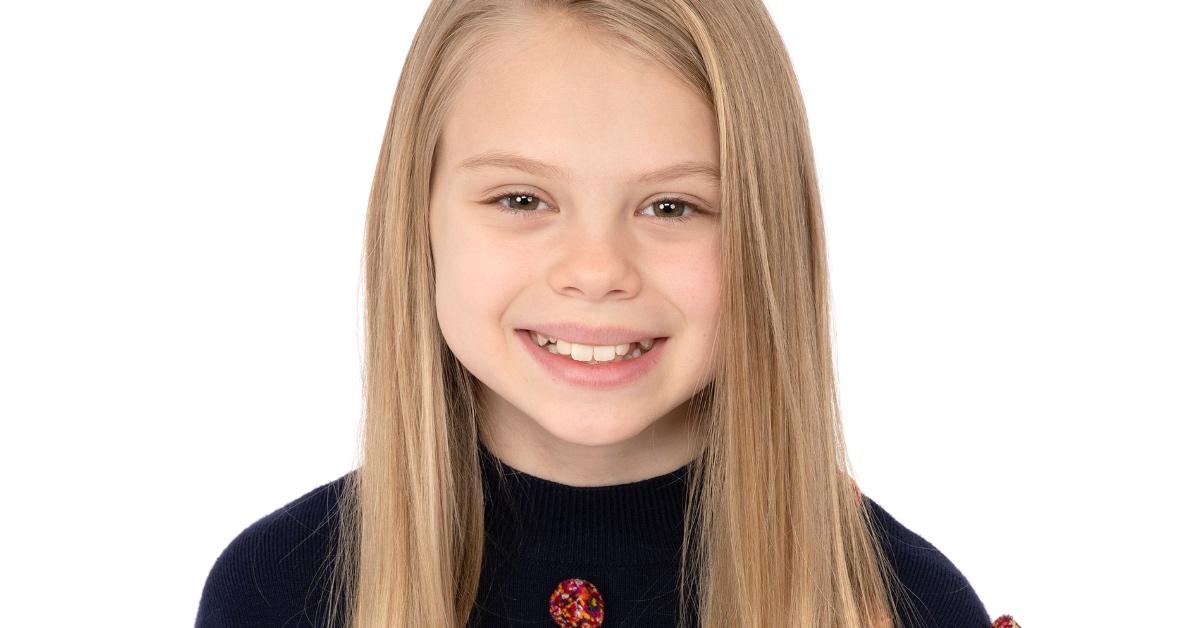 Article continues below advertisement
Why did Scarlett Fernandez leave 'General Hospital'? Several theories are being circulated.
"I'm super grateful for the opportunity that @fvalentinigh and @markteschner gave me in 2016. Playing Charlotte Cassadine was my favorite, and I'm sad it's come to an end," Scarlett confirmed the news on Instagram on Tuesday, Dec. 21, 2021. "I will miss my castmates and the crew. I know the fans will support the new actor playing Charlotte. Thank you for all the support!"
In other words, Scarlett didn't address the reasons behind her departure. Fortunately, we have a few other clues. Scarlett is about to appear in Avatar 2, the James Cameron movie slated to be released on Dec. 16, 2022.
Amateur sleuths might feel tempted to put two plus two together and conclude that Scarlett left to pick up a few tricks from acting legends like Zoe Saldana, Kate Winslet, and Sigourney Weaver, but the story isn't that simple.
Article continues below advertisement
Avatar 2 is scheduled to be released in 2022, but the filming was famously long-winded; it was set to kick off in April 2016, per Digital Spy, which was then postponed to September 2017. James told Variety that the movie was done and dealt with in September 2020.
Article continues below advertisement
"So, where we are right now ... I'm down in New Zealand shooting," James said. "We're shooting the remainder of the live-action. We've got about 10 percent left to go. We're 100 percent complete on Avatar 2, and we're sort of 95 percent complete with Avatar 3."
Long story short: Scarlett isn't leaving General Hospital for a make-do holiday in sunny California or to check out some exotic birds between shootings in New Zealand. (In case you were wondering: these are filming locations.)
According to a rumor cited by Soap Hub, Scarlett and her parents might have moved away from California. Apparently, Scarlett might have been able to get her hands on a horse. She is an active kid who loves gymnastics and volleyball — so horse-riding could be up her street.
Article continues below advertisement
What's next for Charlotte on 'General Hospital'?
Over the years, Charlotte has become a fine young lady — regardless of the fact that she got embroiled in a fair few odd schemes because of her parents, Valentin Cassadine (James Patrick Stuart) and Lulu Spencer.
Charlotte's childhood years were far from tedious. (Remember that time Valentin and Griffin Munro (Matt Cohen) were at war with each other because they both wanted custody?) Regardless, her teenage years could bring about some sweeping changes.
New episodes of General Hospital air weekdays at 2 p.m. EST on ABC.