Who is the USWNT's New Coach? Meet Vlatko Andonovski
Who is the New USWNT Head Coach Vlatko Andonovski? He was hired as Jill Ellis' replacement, and we have the details on why Jill left and how the team did.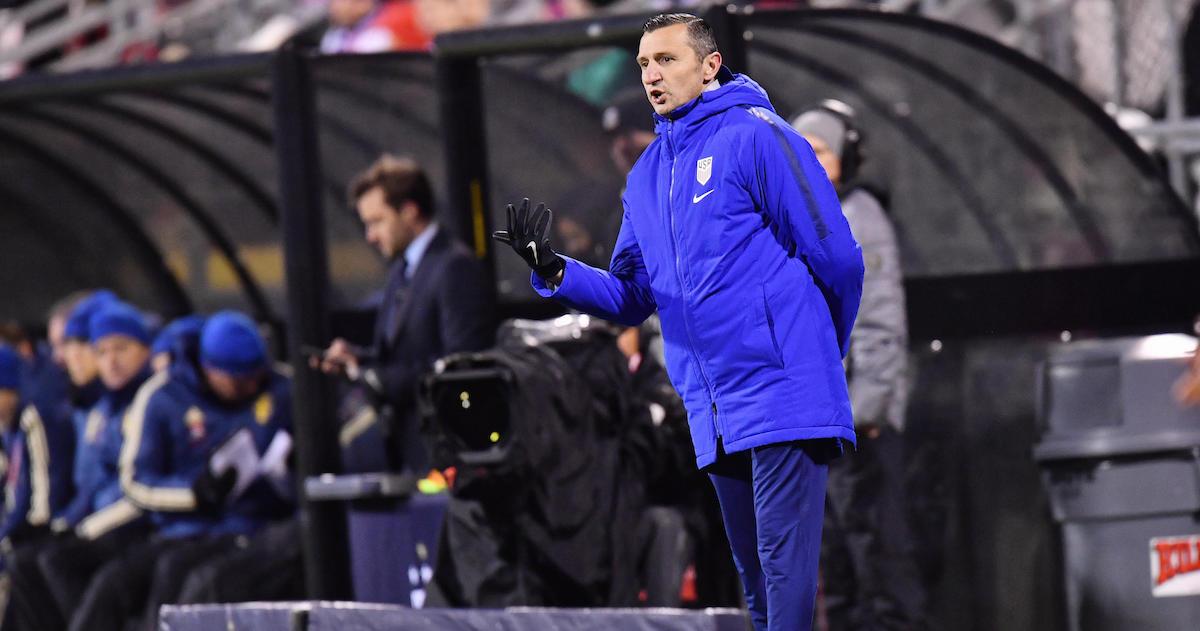 After winning the 2015 and 2019 World Cups, USWNT head coach Jill Ellis shockingly took a step back from her head coaching position, and Vlatko Andonovski took her place. Fans were surprised at the change, since Jill clearly has been successful in leading her team to victory, but they were also eager to learn who exactly Vlatko is.
Article continues below advertisement
The USWNT won a game against Sweden on November 7, who famously knocked them out in an early round at the 2016 Rio Olympics. Vlatko is quickly earning a strong reputation. Who is the new USWNT head coach Vlatko Andonovski? We've got the details on his background, why Jill left, and the one player who says she wants to play in Tokyo 2020.
Who is the new USWNT head coach Vlatko Andonovski?
Vlatko took on the head coach position on Oct. 28, and soccer fans were eager to learn all they could about the Macedonian coach. Before becoming the USWNT coach, he was the coach for the National Women's Soccer League for seven seasons. He coached for FC Kansas City for five years, and for FC Reign for two years.
Article continues below advertisement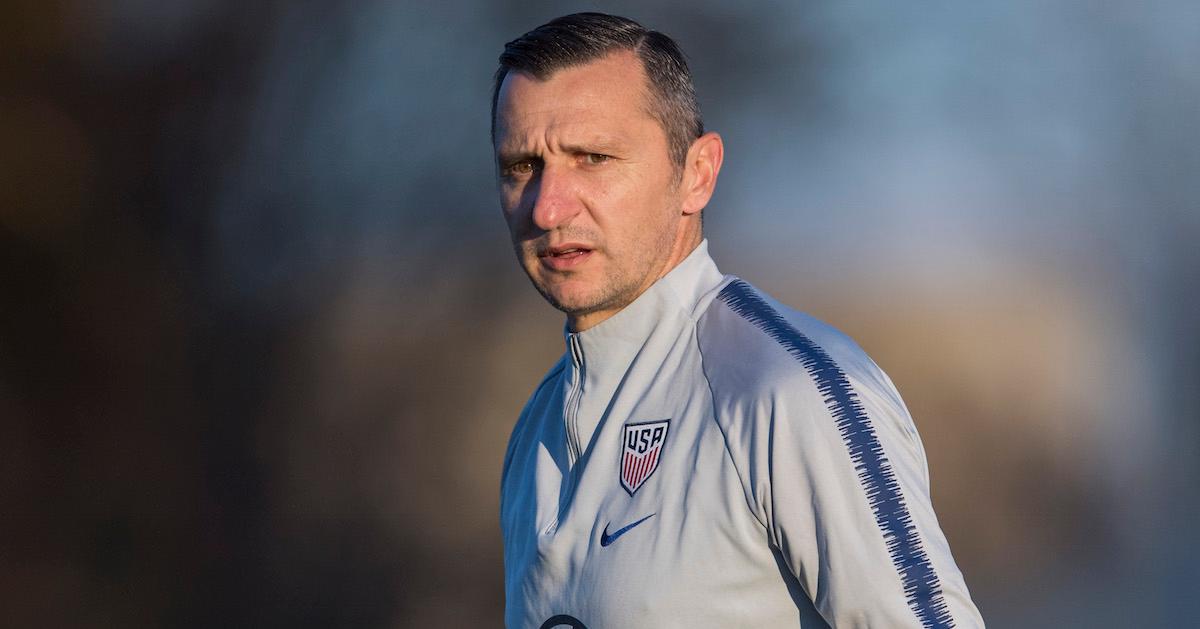 After the U.S. victory against Sweden, Vlatko's last 2019 game for the team will be against Costa Rica on Nov. 10. That game will be played in Florida. The 43-year-old had a good reputation in the NWSL, which was part of the reason why he snagged the gig.
Those who worried that Jill was pushed out of her position can rest easily, as she said that she always intended on leaving her head coach position at this time.
Article continues below advertisement
"The opportunity to coach this team and work with these amazing women has been the honor of a lifetime," Jill said in a statement at the time she left the position. "I want to thank and praise them for their commitment and passion to not only win championships but also raise the profile of this sport globally while being an inspiration to those who will follow them."
Jill went on to thank the coaches, other staff, players, and the Federation for being part of her experience.
"When I accepted the head coaching position this was the timeframe I envisioned," Jill said about wanting to leave when she did. "The timing is right to move on and the program is positioned to remain at the pinnacle of women's soccer. Change is something I have always embraced in my life and for me and my family this is the right moment."
Article continues below advertisement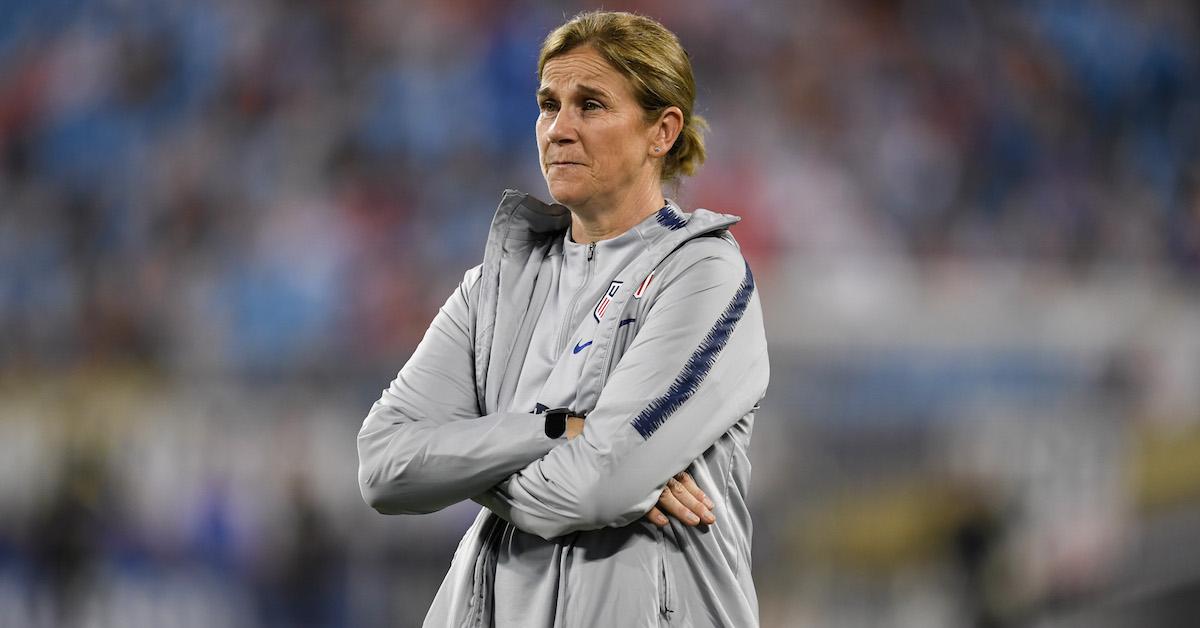 Vlatko's biggest test will be how the USWNT performs in the 2020 Tokyo Olympics. Fans were worried that USWNT captain Alex Morgan would be absent from the games because she is pregnant, but she just shut down those rumors in an empowering statement.
Article continues below advertisement
Alex Morgan plans to play in Tokyo just months after having her baby.
When Alex and husband Servando Carrasco announced that they were expecting a daughter together, who is due in April, it seemed more than likely that Alex would be missing the Summer Olympics, which begin in August.
"I hope to get back on the field as soon as possible," Alex said in an interview with USA Today. "After having a healthy baby, I want to get back with the national team and look forward to playing in Tokyo.''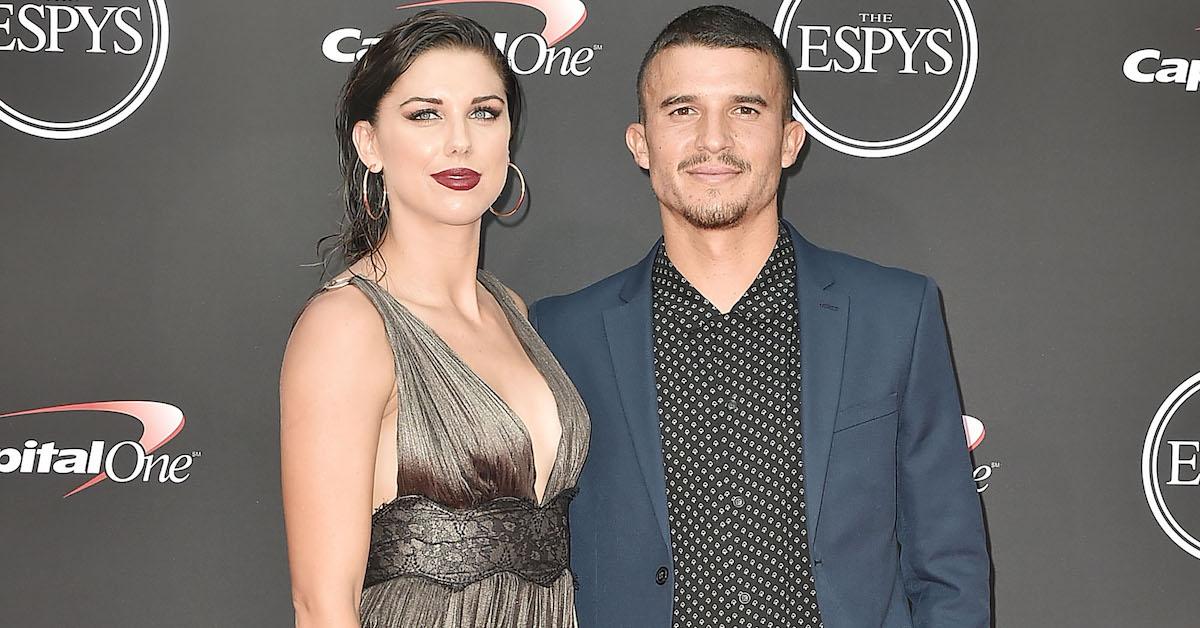 Article continues below advertisement
"There are so many women that have been able to come back to their respective sport after pregnancy and continue to have a successful family while playing their sport that they love at the highest level. I plan to follow in those footsteps and be one of those women who have a family and carry my daughter around as I'm going to the next city to play," she said. "And I still want to continue to enjoy the sport that I've been playing for all my life."
Alex also said that having a daughter has been further empowerment for her to fight for equal pay. Fans are hoping that Alex's sentiments about returning prove to be true come Tokyo.