USWNT Captain Alex Morgan Just Announced Her Pregnancy in the Sweetest Way
Will Alex Morgan play in the Summer Olympics in 2020? The Women's National Soccer Team captain just announced her pregnancy and due date.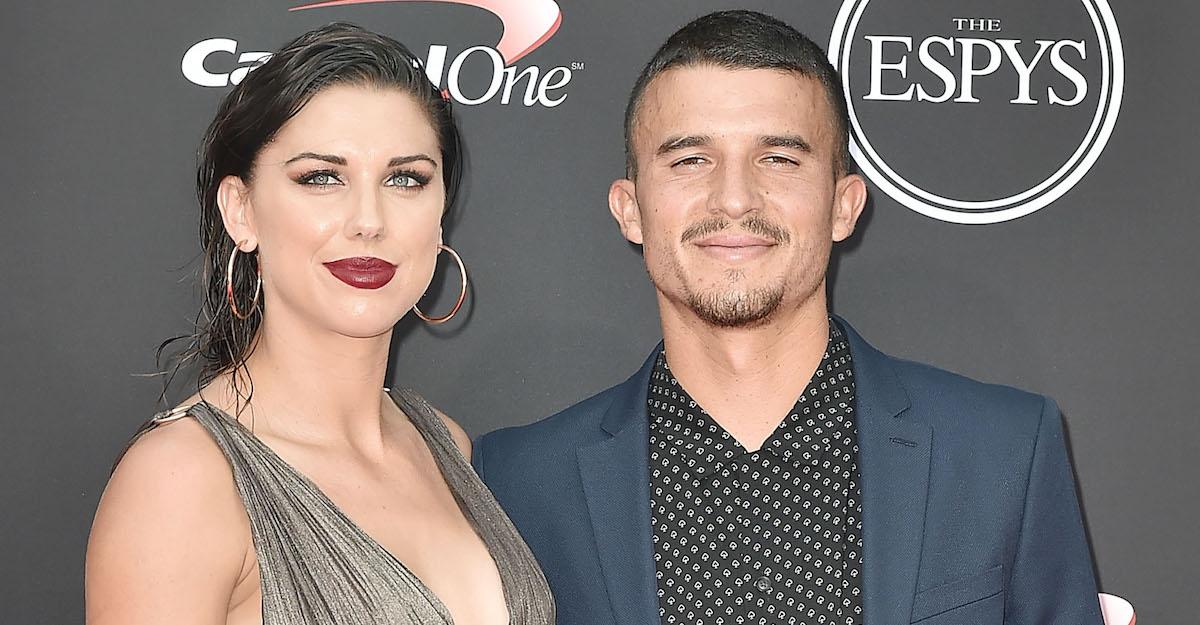 After becoming one of the United States Women's National Team captains, winning her second World Cup, taking home an ESPY award, and spreading awareness for equal pay for women's soccer, it didn't appear as though 2019 could be going any better for Alex Morgan. The athlete has long been one of the most recognizable names in sports, and she's adding one more honor to her pedigree: mom.
Article continues below advertisement
Alex and her husband, Servando Carrasco, just announced that they were expecting their first child together. Will Alex Morgan play in the Summer Olympics? We have the scoop on her adorable pregnancy announcement and how she and Servando met in the first place.
Article continues below advertisement
Will Alex Morgan play in the Summer Olympics in 2020?
The USWNT had their eyes set on Tokyo 2020 shortly after their July World Cup victory in France, and Alex was expected to lead the team during the Olympic games. But, her pregnancy announcement and due date of April of 2020 makes it very unlikely that Alex will be returning to the field with her teammates.
Alex and Servando announced the news on both of their Instagram pages on Oct. 23, with a picture of them on the beach. In the photo, Alex is wearing a pink dress and holding a sign that says "Baby Girl, April 2020," and Servando is holding a onesie with "Ready or Not" printed on the front.
Article continues below advertisement
In another photo, the couple is holding hands and small pair of sneakers underneath. Alex captioned the photo, "We are already in love and we haven't even met her yet. Newest member of the Carrasco family, coming soon."
Servando captioned his own Instagram picture, which also included the couple's two dogs, "Can't wait to meet my baby girl."
Article continues below advertisement
Alex's teammates soon began pouring in their support for the couple in the comments section and on their own Instagram pages. Celebrities including Taylor Swift, Lily Aldridge, and Alexis Ohanian also congratulated the couple on their upcoming bundle of joy on social media.
The official USWNT Instagram account commented, "The future of the USWNT is truly going to be unstoppable. Congrats, Al and Servando!" Baby Carrasco for the 2043 World Cup, anyone?
How did Servando and Alex meet?
If anything could top the couple's baby announcement on the cuteness meter, it's quite possibly the love story between Alex and Servando. Both Alex and Servando attended UC Berkeley, where they both played soccer. They dated throughout college, and both pursued professional careers in the sport after. The couple got engaged in 2013, and they wed on New Year's Eve in 2014.
Article continues below advertisement
Servando and Alex began their careers in Orlando. She has been on the Orlando Pride since 2015 after being traded from the Portland Thorns. Servando played for Orlando City from 2015 to 2017, before he was traded to L.A. Galaxy. The couple spent the soccer season apart on different coasts, but they discussed how they knew it was for the betterment of their careers.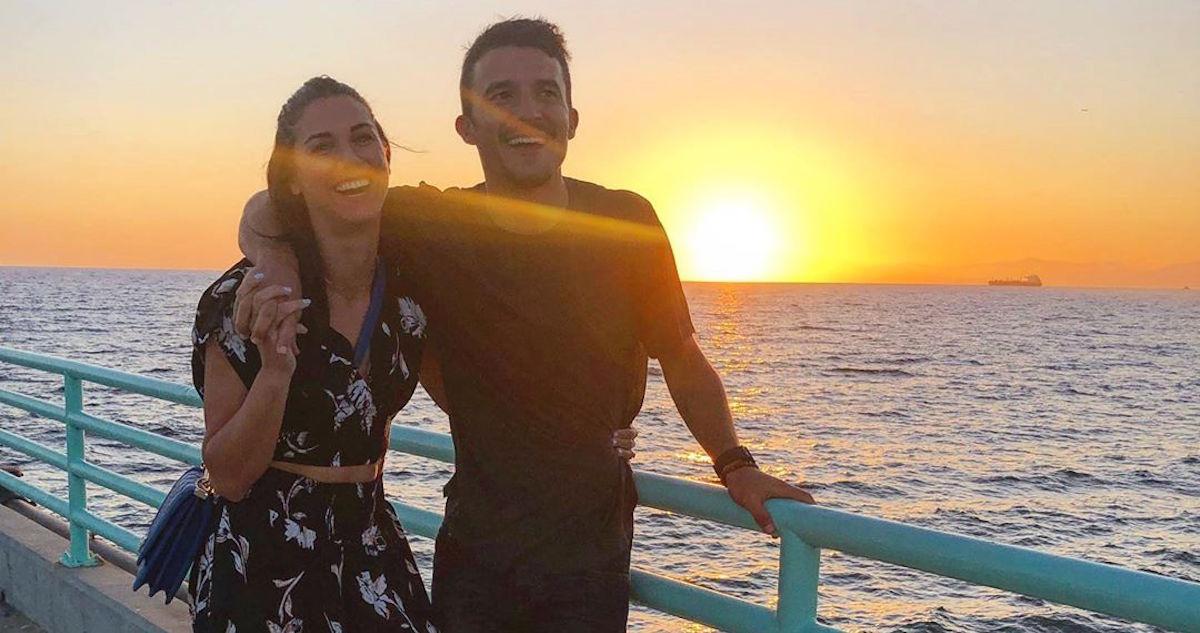 Article continues below advertisement
"It's far from ideal to be that far from your wife," Servando told ProSoccerUSA.com in 2018. "We know that this is temporary. We're only going to be able to play professional soccer for five to six more years. We've got to take advantage of this, and know that when we're done playing we're going to be together."
Alex and Servando also post cute shots together on Instagram every so often, making them one of soccer's power couples. Congrats to the happy couple! We're happy they reached another life goal (soccer pun intended).