Tomi Lahren Was Once Engaged — but Why Did She and Brandon Fricke Call It Off?
Who was Tomi Lahren engaged to? That would be boyfriend Brandon Fricke. Here's what we know about the couple's relationship.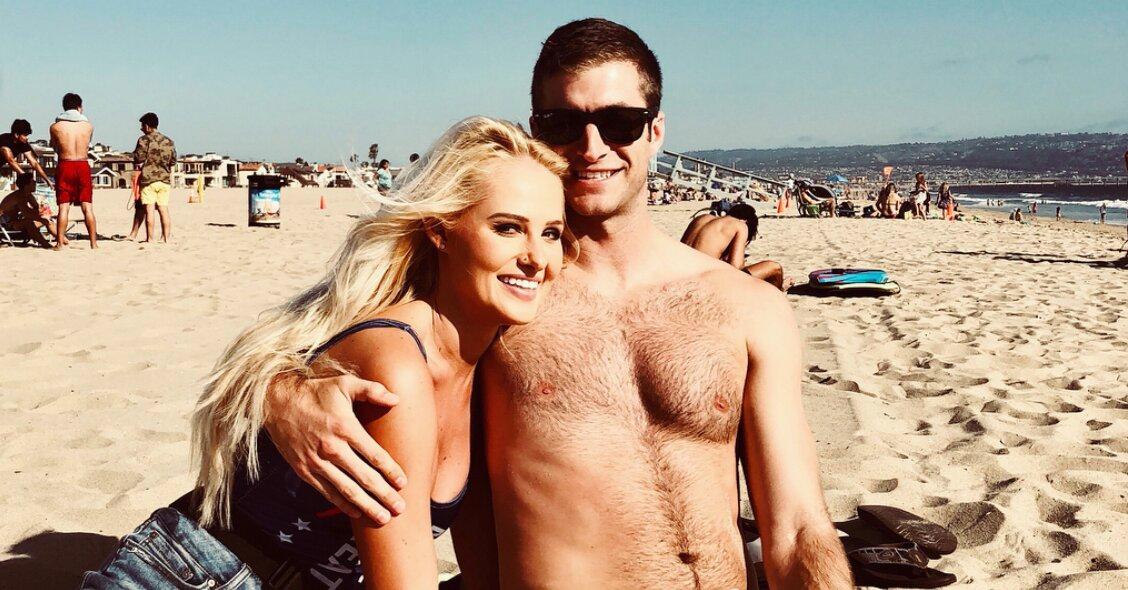 Conservative political commentator, Tomi Lahren, announced on June 30, 2019, that she was getting married. The controversial TV personality, who hosts a talk show on Fox Nation called First Thoughts, took to Instagram to show off her new bling.
So, who was Tomi engaged to and why did they end up calling it off? We answer all your burning questions below.
Article continues below advertisement
Tomi Lahren was engaged to Brandon Fricke.
The 28-year-old and the NFL contract advisor began dating a year and a half before their engagement. Tomi first shared a photo of the Central Michigan University grad on her Instagram in May 2018. "Find your teammate," she captioned the pic.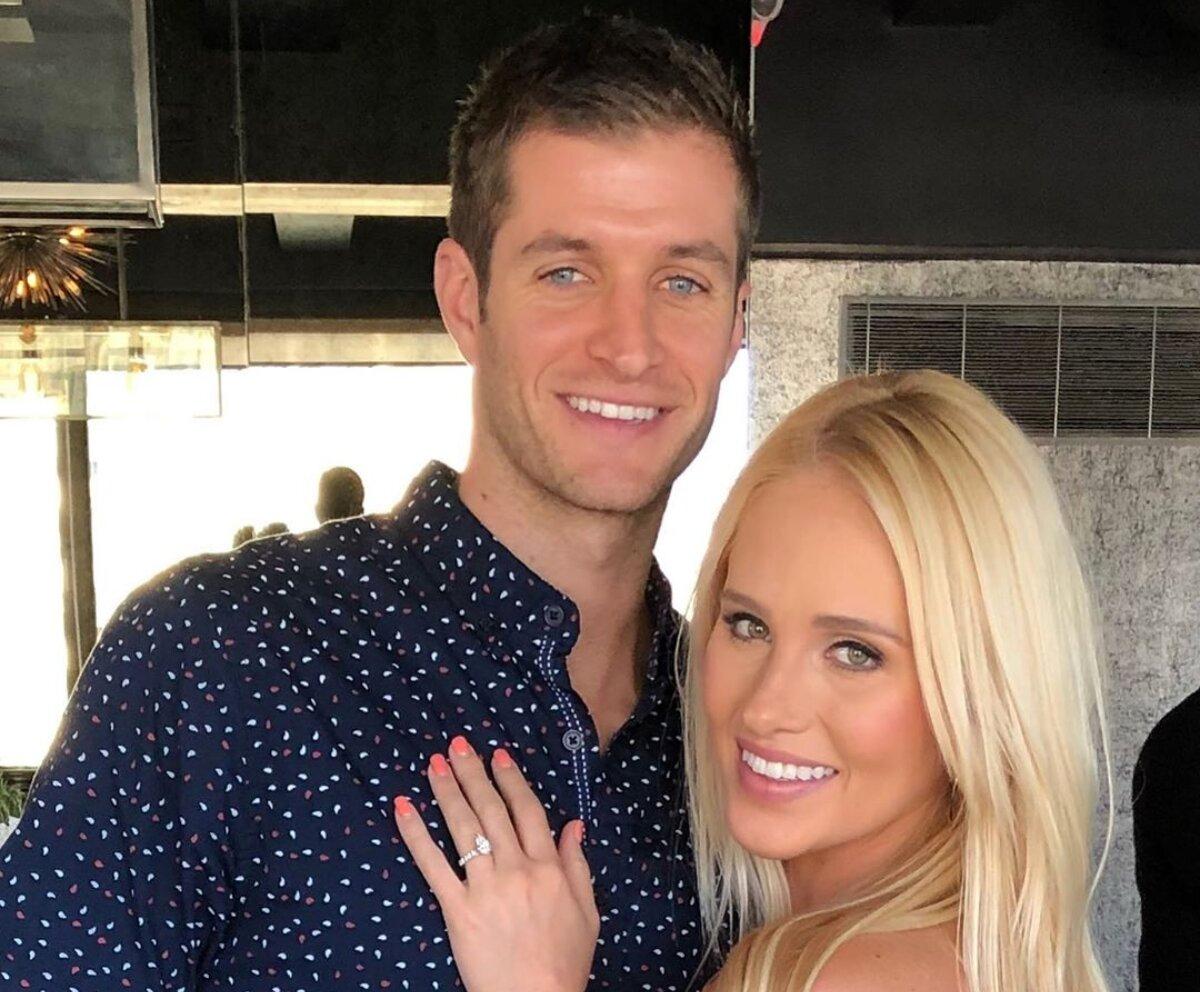 Article continues below advertisement
After Brandon proposed during a trip to New York City, Tomi wrote, "I love you more and those are my Final Thoughts and you are my forever." The groom-to-be added, "Last night my best friend said YES! I love you [Tomi]."
Who is Brandon Fricke?
According to LinkedIn, Brandon got his degree in sports studies and worked as the assistant director of football operations for Vanguard Sports Group until March 2019. He, like Tomi, is a huge Donald Trump supporter.
In an Instagram post written earlier in 2019, Brandon revealed that he first tried to get Tomi's attention by sliding into her DMs — but she never responded to his March 2017 message.
Article continues below advertisement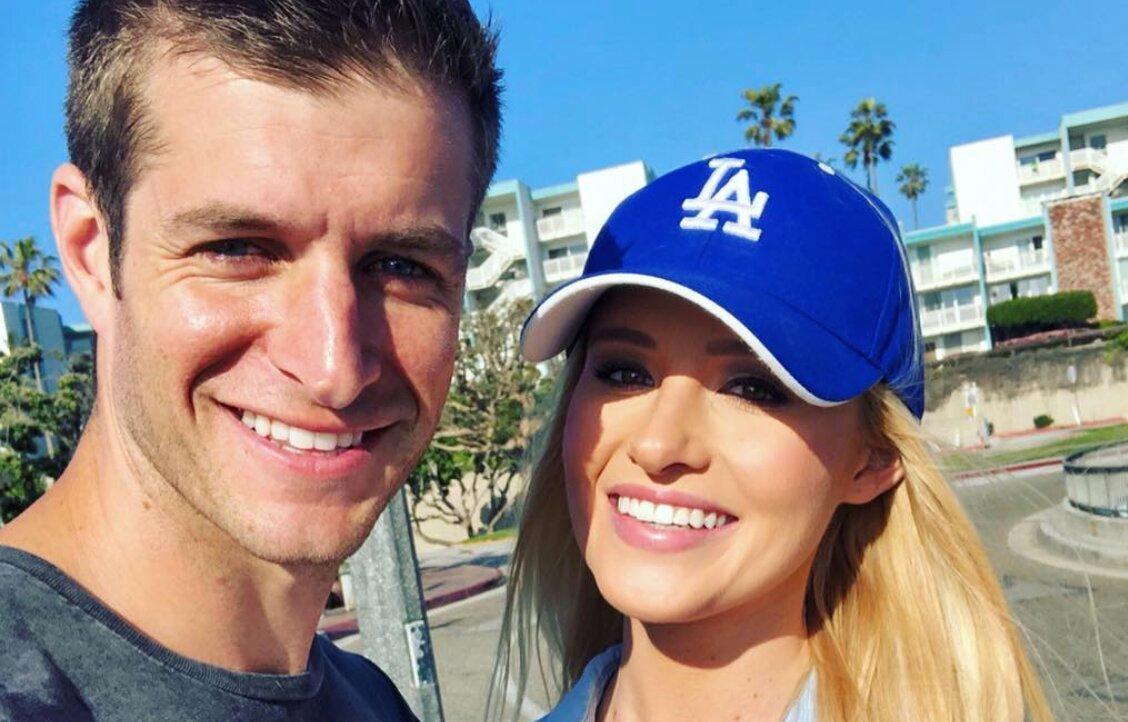 "I was fortunate enough to meet her in person nine months later and I made the most out of that chance opportunity," he explained. "Here we are two years later after that DM and she is my real life #WCW… Your strength and perseverance are an inspiration to me everyday."
Article continues below advertisement
Brandon also took the opportunity to gush over the Never Play Dead author on Feb. 14. "If anyone cares about what I have to say I'll give everyone some free advice. When you find your person tell them you love them," he wrote next to an image of the duo. "Happy Valentine's Day babe, I love you."
Tomi wrote her own tribute to the former college football player in celebration of the holiday. "Fame is fleeting. Money comes and goes. Love trumps all of it. My hope for 2019 is you all find someone who loves you in all the ways you deserve to be loved," she shared.
Article continues below advertisement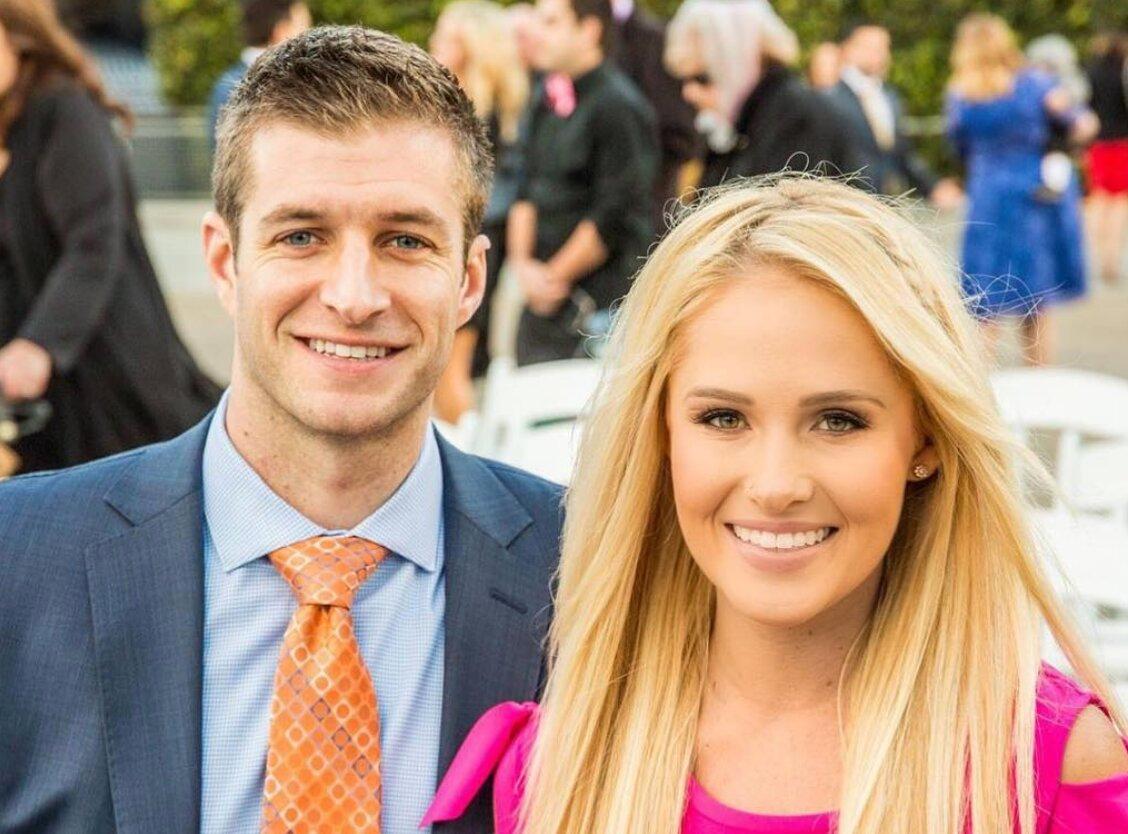 "Ya never know what a Friday night outing to a dive bar can turn into," the blonde beauty continued. "Keep the faith. Your person is out there and they may be reading this too, thinking there's no hope. There is."
Article continues below advertisement
Tomi Lahren's engagement ring was a stunner.
The South Dakota native's glittering new accessory appeared to feature a pear-shaped stone set on a diamond-encrusted band.
"That is some rock!" one of Brandon's followers commented. "Congrats to a lovely couple. So happy you love Tomi's big spirit and aren't intimidated by it! You must be a special kind of guy."
Tomi responded, "Folks, it's simple — find someone who loves you for EXACTLY who you are and don't settle till you find it."
Article continues below advertisement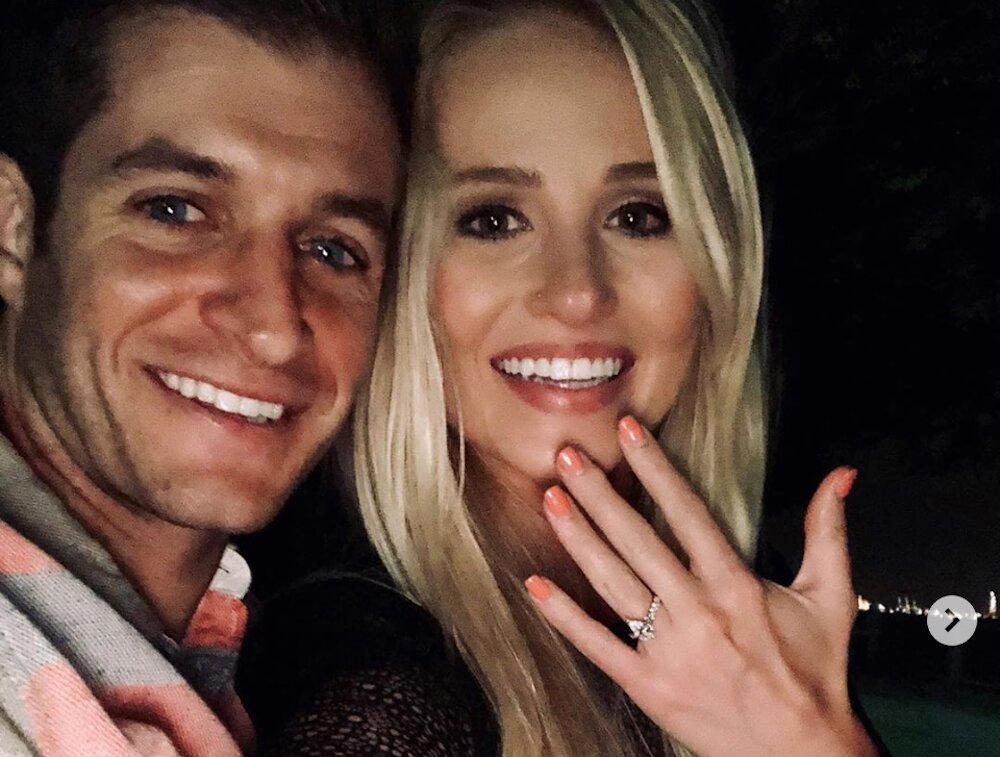 She also expressed her gratitude to well wishers, writing, "Thank you all for being so sweet to us." There's no word yet on when the pair plans to tie the knot.
Tomi and Brandon ended up calling off their engagement.
In April 2020, Daily MailTV reported that Tomi and Brandon had ended their engagement.
"It was a difficult decision for both of them but the right one," a source close to the couple said. "Tomi felt she wasn't ready to settle down and made her feelings known. They still talk to each other all the time and support each other's career. There's no hard feelings and definitely hope to stay friends."
"It just wasn't in the cards," Tomi later told People. "We're still best friends."