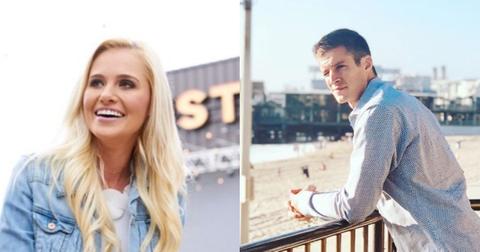 Fox Nation Host Tomi Lahren and Brandon Fricke Are Officially Over
By Leila Kozma

Updated
Political power couple Tomi Lahren and Brandon Fricke are a thing of the past. The conservative political commentator and show host called off her engagement with Brandon, an independent candidate running for Congress in California's 33rd District after two and a half years of dating. The split appears to be serious, so much so that the outspoken Trump supporter has already handed back her $50,000 engagement ring Brandon purchased.
Tomi Lahren and Brandon Fricke are over. Here's what you should know about the breakup.
Sources close to the couple told Daily MailTV that they parted ways amicably. Tomi is thought to be the one who initiated the breakup, having informed her partner that she wasn't ready just yet to pursue a serious relationship, a friend told the outlet.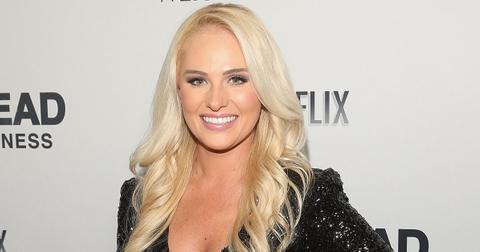 "It was a difficult decision for both of them but the right one," the source told Daily MailTV.
"Tomi felt she wasn't ready to settle down and made her feelings known. They still talk to each other all the time and support each other's career. There's no hard feelings and definitely hope to stay friends," they added.
According to Daily Mail, there's a strong chance that they broke up as early as February 2020, waiting until now to discuss the sad news with the media. Further details have yet to be revealed about the breakup.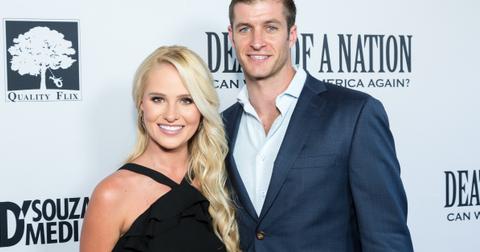 Brandon purchased Tomi's $50,000 engagement ring with his Amex card.
As a candidate running for Congress in California's 33rd District, Brandon was required to disclose his personal income and expenses.
As documents published by Daily Mail on Nov. 1, 2019 reveal, the conservative politician and Ted Lieu challenger made approximately $50,000 as the owner of Not My President LLC, a calendar company selling calendars, t-shirts, mugs, and other items adorned with strong political messages. He earned an additional $10,000 thanks to his work for Vanguard Sports LLC, as per Daily Mail.
As the financial report shows, he purchased the $50,000 engagement ring — a glittering pear-shaped ring with a diamond-encrusted band, as per Daily Mail — using his American Express credit card. It's understood that Tomi has returned the ring.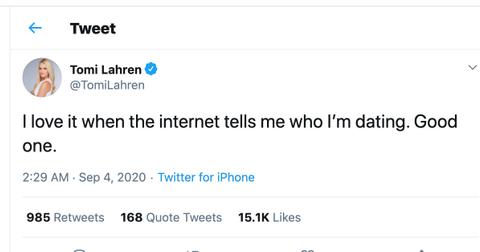 Tomi has yet to address her breakup on her social media pages. However, she was recently spotted with Jay Cutler, Kristin Cavallari's ex and former Chicago Bears quarterback, at a bar in Nashville, Tenn., which sparked some new dating rumors. She has already taken it to Twitter to stop the gossip mill.
"I love it when the internet tells me who I'm dating. Good one," she wrote on Friday, Sept. 4, 2020.
Brandon's latest Instagram post offers a brief glimpse into a family get-together taking place in Nashville, Tenn. He has yet to delete the photos showing him with his ex. The last time he retweeted her was sometime around Aug. 29, 2020, which can potentially be interpreted as a sign indicating that they are still friends.