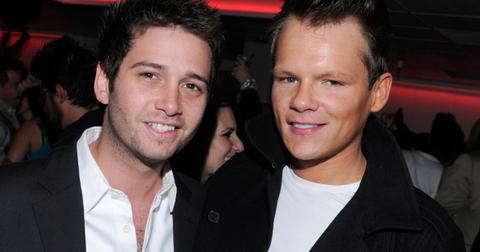 Josh Flagg Started Dating Bobby Boyd Shortly After His Breakup With Colton Thorn
By Leila Kozma

Updated
Million Dollar Listing Los Angeles star Josh Flagg married his partner, Bobby Boyd, at an intimate-feeling ceremony held at the Beverly Hills Hotel in Los Angeles in September 2017.
However, it's not the tasteful flower bouquets or the beautiful decorations that left the biggest impression on fans. Some were left asking — when did Josh decide that Bobby was the one for him? And, more importantly, what exactly went down between him and his ex-boyfriend, Colton Thorn?
So, what happened to Josh Flagg and Colton Thorn?
As a previous article by The Daily Mail reveals, Josh and Colton started dating sometime around 2008 — and for many, they quickly became the epitome of the perfect couple.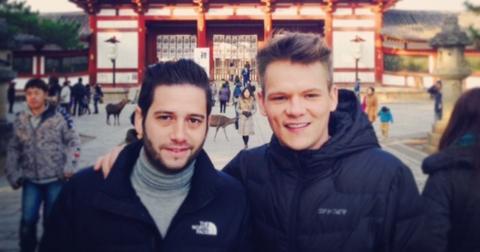 Brought together by their love for everything design and traveling-related, the couple stayed together for almost a decade. During this period, they regularly appeared on Million Dollar Listing Los Angeles, while they also took on additional, loosely work-related projects, like revamping the luxury house owned by Josh's parents.
The duo split up under mysterious circumstances sometime around early 2016, without ever issuing a press statement or giving interviews to the media.
According to Daily Mail, it's uncertain when or why Josh and Colton decided to break up. As the outlet reveals, the last time they were referred to as a couple was in a profile published by the Los Angeles Times in March 2016. Not much else is known about their split.
As an article by Blasting News hypothesizes, Josh and Colton were incredibly close, but they never managed to agree on their long-term plans. It seems that some fans share the sentiment, with one Reddit user saying, "Josh Flagg is cute and seems nice but loves attention. After so many years as in any relationship you get bored and too comfortable. ... Colton was too settly [sic] for him and Josh still wanted to play. Seems like he was already playing before getting comfortable enough to call it quits."
However, Josh was the one who would settle down quickly after the breakup. To make matters even more confusing, Josh was engaged to his new partner, Bobby, by the summer of 2016, leaving no hope left for those dreaming about a Josh-Colton wedding.
Josh proposed to Bobby in the summer of 2016.
According to Daily Mail, Josh proposed to Bobby during a romantic trip to Paris. As the outlet reveals, he popped the question at the Four Seasons Hotel George V. To make the big occasion even more memorable, he organized a flash mob, with 40 people dancing to Bobby's all-time favorite songs.
"Bobby and I are truly over the moon happy [...] Very seldom do couples share what Bobby and I share. What makes our partnership complete is we are most importantly best friends. We are both extremely happy and excited for the next chapter," Josh described his engagement to Bobby in a previous interview with People.
In addition to a handful of proud social media posts, the proposal was also captured on Season 9 of Million Dollar Listing Los Angeles, in the episode titled "Best and Final."
By the fall of 2017, Josh and Bobby were married.
As Josh revealed in his wedding vows captured on a Season 10 episode of Million Dollar Listing Los Angeles, titled "Unfinished Business," he started thinking about their marriage just four months after they started dating.
"Bobby, I've written my vows just four months into our relationship because I knew already that you were the one," Josh said during the ceremony.
"You are my dream, my best friend, my partner in crime," Bobby responded by saying.
The stars will celebrate their third wedding anniversary this year.
Catch new episodes of Million Dollar Listing Los Angeles every Tuesday at 9 p.m. ET on Bravo.