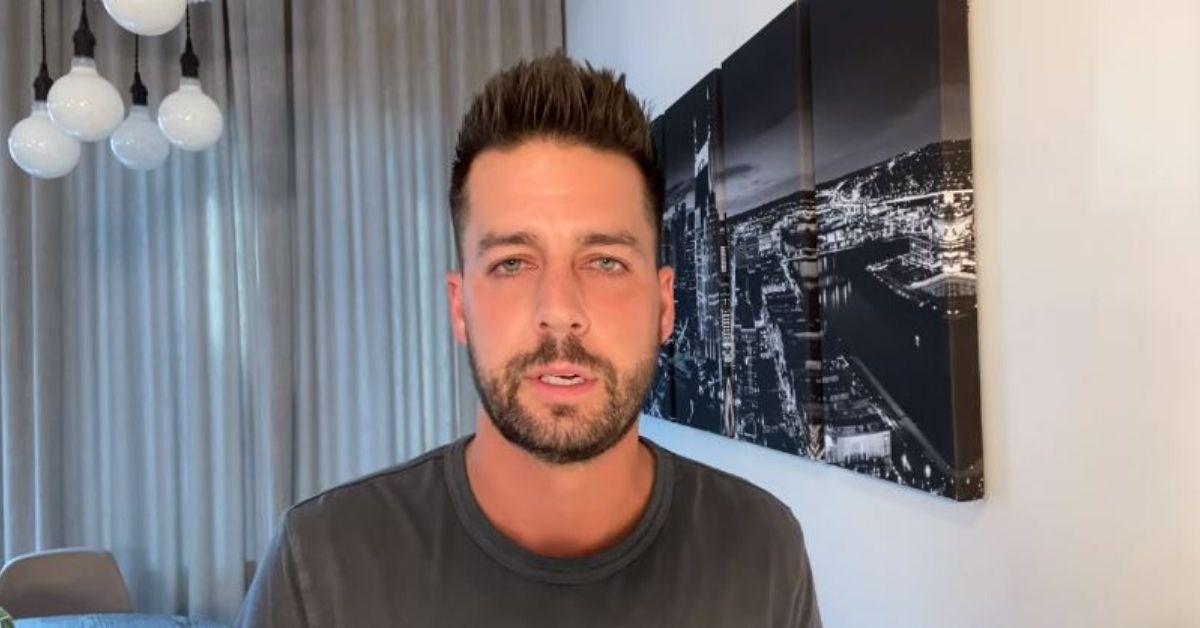 Anyone Remember John Crist the Comedian? Here's What Happened to Him
John Crist is a YouTube personality and comedian who grew in popularity thanks to viral sketches. He's opened for big stars including Dave Chappelle, Seth Meyers, and Jeff Foxworthy. Everything seemed good and rosy for him, until allegations of sexual misconduct came to light. It's been eight months, and he's been quiet on social media—until now. So, what happened with John Crist? Let's explain.
Article continues below advertisement
What happened with John Crist?
In early November 2019, allegations surfaced against John Crist which were exposed in a report published by Christian magazine Charisma News. The report documented allegations by five different women against the comedian.
Article continues below advertisement
"The allegations include, but are not limited to, individually sexting multiple women during the same time period, initiating sexual relationships with married women and women in committed relationships, offering show tickets in exchange for sexual favors and repeatedly calling these women late at night while drunk," the story said at the time.
Crist later admitted to "destructive and sinful" behavior after canceling several tour dates after the allegations surfaced.
"While I am not guilty of everything I've been accused of, I confess to being guilty of this — I have treated relationships with women far too casually, in some cases even recklessly. My behavior has been destructive and sinful," Crist said in a statement released to Charisma News. "I've sinned against God, against women and the people who I love the most. I have violated my own Christian beliefs, convictions and values, and have hurt many people in the process."
Article continues below advertisement
"I am sorry for the hurt and pain I have caused these women and will continue to seek their forgiveness," he said. "I have also hurt the name of Jesus and have sought His forgiveness."
Article continues below advertisement
What is John Crist up to now?
John Crist went silent for 8 months — not posting once to any of his social media profiles. With 2 million followers on Facebook, 1 million on Instagram, and an additional millions of views on YouTube, his absence was noticed.
On July 15, John Crist uploaded a video to Facebook, addressing his absence and what happened with him these past few months. He spent the first part of the video thanking his fans and supporters for reaching out to him and keeping him in their prayers.
Article continues below advertisement
He mentioned he was in treatment for four months "and I was away from my phone and everything," he said. He continued to say it was "hopeful" and "encouraging" to receive kind messages while he was "working on his own mental health."
Article continues below advertisement
He then addressed the "poor choices" he made in his personal life. He said he resisted the urges to "rationalize" or "justify" those choices he made and said he did miss being able to work on his comedy videos.
He took responsibility for his actions, saying "no one else is to be blamed" and says he "points the fingers at no one else but himself."
Article continues below advertisement
"All my comedy videos were pointing out hypocrisy in some way ... and the most embarrassing part of this whole thing is the biggest hypocrite was me," Crist said in video, which ran for about four-and-a-half minutes.
Article continues below advertisement
He added that he's hopeful, going forward, to be part of the solution, not the problem, in his professional life, as he has been in his personal life.
If you need support, The National Sexual Assault Hotline is available 24/7 at 1-800-656-4673. You will be connected with a trained staff member in your area. Or visit RAINN.org to chat online with a support specialist at any time.