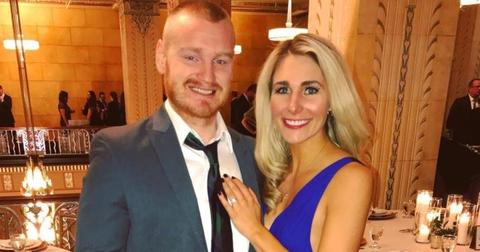 MTV's 'The Challenge' Villain Wes Bergmann's Wife Is His Complete Opposite
By Gabrielle Bernardini
MTV's The Challenge is known for the intense drama that unfolds each week, and one of the biggest "villains" in the show's history is Wes Bergmann. Fans were first introduced to the 34-year-old in 2005 during the Real World: Austin.
Since appearing on the series, he has made a reputation for himself as being a pot stirrer on The Challenge, and also Johnny "Bananas" Devenanzio's sworn enemy for more than a decade. While Wes may not be a popular housemate amongst his fellow Challenge costars, he really only cares about one person's opinion, and that would be his wife Amanda Hornick.
In June 2018, Wes married Amanda surrounded by his Real World costars — Lacey Buehler, Rachel Moyal, Nehemiah Clark, and Melinda Stolp. The two got engaged in 2016 after the reality star popped the question to his girlfriend of two years during a Kansas City Royals game. So, here's what to know about Wes' bae.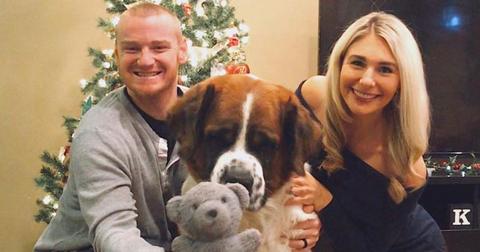 Wes' wife Amanda is a yoga teacher.
Did Wes learn some key meditation tricks from his wife before entering The Challenge: War of the Worlds for Season 33? According to her Instagram, Amanda regularly teaches yoga classes, as well as hosts events.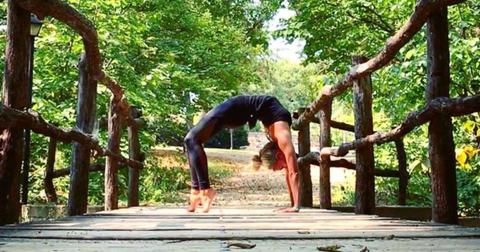 "One of the greatest gifts my yoga practice & yoga teaching has given me is connection. Sharing breath, sweat, physical touch, strength & struggle... it's helped me realize that there is a time and place for texts, emails, Instagram..." she captioned a photo of herself teaching a class, "but the real magic is when we put our phones down, look each other in the eyes, show up and are seen by others as we truly are."
You should follow Amanda on Instagram ASAP.
Seemingly opposite from her spouse, Amanda likes to maintain a positive image on social media, where she goes by @nomastaryinkc. She frequently posts about love, life, and maintaining a good balance.
Aside from working as a yoga instructor, Amanda regularly uploads pictures of her daily life in Kansas City. The influencer adds a mixture of body positivity posts, food pics, and photos with her husband. She recently posted an Instagram pic of herself with Wes, revealing that they are finally going on their honeymoon after almost one year of marriage.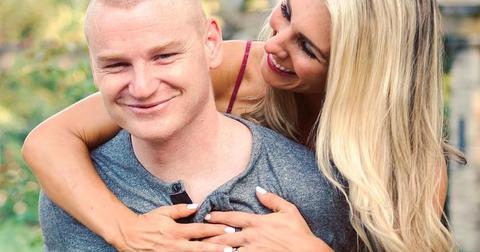 "We leave for our 'honeymoon' in one month from tomorrow (yes, we've been too busy for either of us to take a full week off work in almost a year) and I'm so ready," she wrote. "People ask all the time how we make our marriage work with as much travel and time on the road we both have for our jobs, and the answer is that I'd rather spend fewer days with the right person (and make them count!) than every day with the wrong person. But I am so ready for seven full days of relaxation with this sexy ging."
Catch new episodes of The Challenge: War of the Worlds to find out who wins on Wednesday at 9 p.m. EST on MTV.