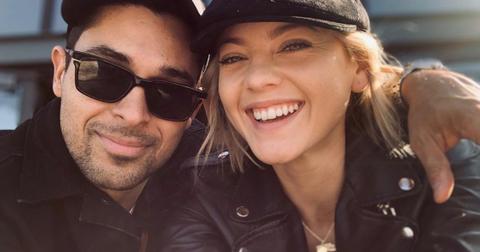 Break Out the Champagne — Wilmer Valderrama and Amanda Pacheco Are Engaged!
By Leila Kozma

Updated
Almost every '90s baby and sitcom fanatic recognizes Wilmer Valderrama from his first breakout role as That 70s Show's beloved weirdo, Fez. After eight unforgettable years on the show, the 39-year-old actor snagged roles in several major Hollywood works, from the documentary Fast Food Nation to The Cleveland Show and more.
Article continues below advertisement
Wilmer's talent, sense of humor, and museum-worthy jawline are just a few of his charming qualities, and if you're totally head-over-heels right now, you probably can't help but wonder who Wilmer Valderrama is dating... it turns out the beloved actor just proposed to his longtime girlfriend over the holidays, and I can't help but writhe in jealousy.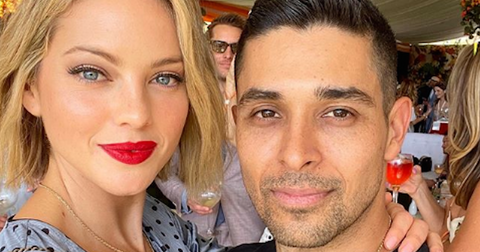 Article continues below advertisement
Who is Wilmer Valderrama dating? He is now engaged to Amanda Pacheco.
Let's rip off the band-aid, folks: the Larry Crowne, Charming and NCIS: Naval Criminal Investigative Service star just proposed to his supermodel girlfriend, Amanda Pacheco. It goes without saying they're absolutely gorgeous together, and TBH, I can't stand it one bit.
The fling reportedly began sometime last year, and according to Page Six, Wilmer got down on one knee on Jan. 1, 2020, while the couple was vacationing in sunny San Diego. Wilmer posted a photo of the picturesque proposal to Instagram, along with the caption, "It's just us now." 
An inside source reportedly told E! News that the 39-year-old actor is purely focused on making Amanda feel comfortable and well-loved. He apparently said he "definitely wants to make sure she feels taken care of."
Article continues below advertisement
Wilmer's soon-to-be wife, Amanda Pacheco, loves being outdoors and traveling.
When the 28-year-old model isn't busy doing photoshoots, Amanda generally "opts outside," spending most of her free time outdoors. She loves relaxing at the beach near her house and thoroughly enjoys fishing trips, deep-diving, and snorkeling. She also frequently embarks on tropical vacations for a change of scenery.
Article continues below advertisement
Amanda is also an avid traveler — she's gone on exotic getaways to the Philippines, visiting dazzlingly beautiful sights like Celu, El Nido, Palawan, and Siquijor, taking in the gorgeous sites, wildlife, and beaches. It's no wonder the model chooses to spend her free time admiring the rare marvels of nature, as a city gal from Los Angeles, Calif.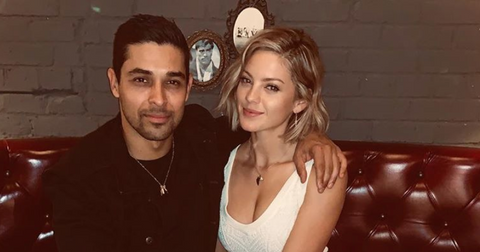 Article continues below advertisement
Until now, Wilmer's dating history has been a little rocky.
The actor was in a tumultuous relationship with fellow child actor and much-applauded singer, Demi Lovato. According to ET, they apparently met in late 2014 at a photoshoot, and became inseparable soon afterward. After some ups and downs, heated fights, occasional, short-lived separations, and temporary halts, the two broke it off for good in 2016. 
Wilmer's dating life has been quite public, too — he reportedly took Mandy Moore's virginity, per People, and started seeing Mischa Barton when The O.C. first aired. After their breakup, Wilmer began to hang out with Ashlee Simpson, who was followed by Avril Lavigne, Mila Kunis, and Jennifer Love Hewitt. Allegedly, he also had at least one hook up with the queen of pop music, Rihanna. 
So, will Amanda be the one for Wilmer for the long run? Only time will tell.