Wilmer Valderrama and Amanda Pacheco Welcome Their First-Born
Who is Wilmer Valderrama dating? The longtime actor just welcomed his first child with model Amanda Pacheco. Keep reading to learn more.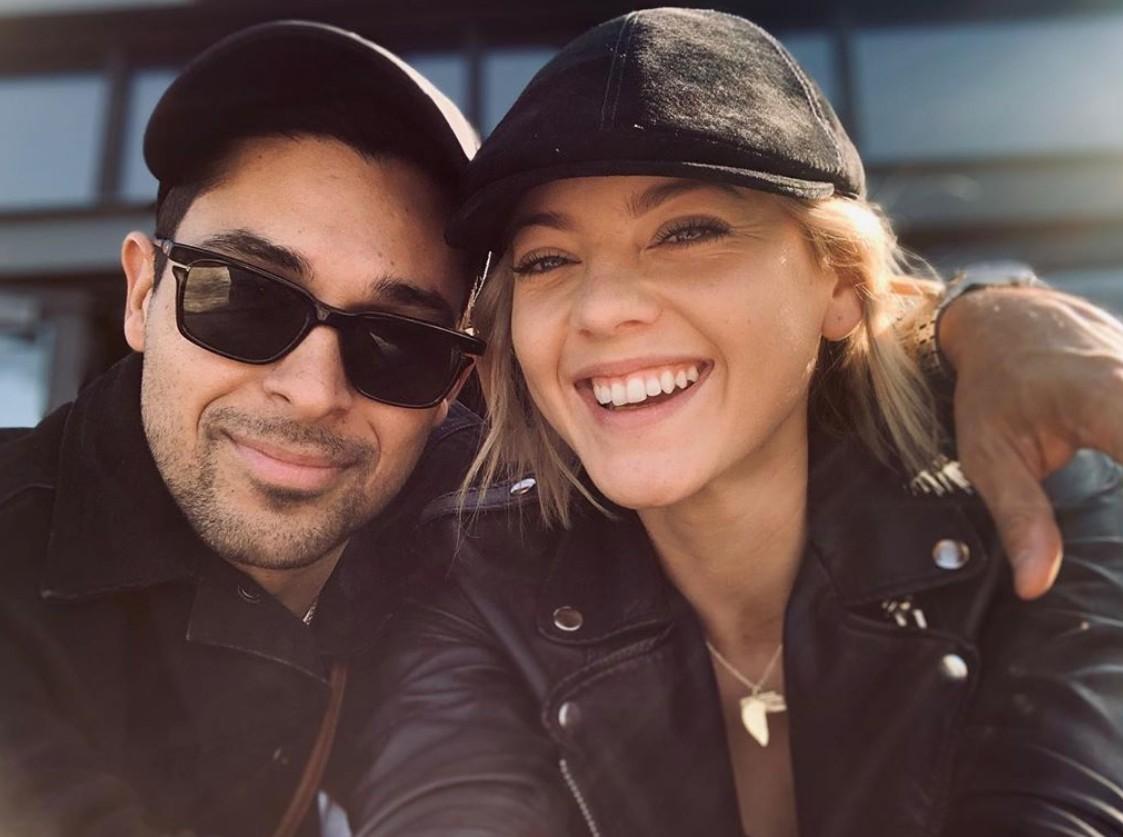 Any '90s baby will recognize Wilmer Valderrama from his breakout role as That '70s Show's beloved weirdo, Fez. After eight unforgettable years on the show, the 41-year-old actor went on to snag roles in several major works, like NCIS, The Cleveland Show, Fast Food Nation, and more.
Article continues below advertisement
Wilmer's talent, sense of humor, and museum-worthy jawline are just a few of his charming qualities, and if you're already head-over-heels, you might be wondering just who Wilmer Valderrama is dating.
It turns out that the adorable couple are actually engaged, and just welcomed their first-born daughter on Feb. 15.
Keep reading to learn more about this growing family!
Article continues below advertisement
Who is Wilmer Valderrama dating? He just welcomed his first child with fiancée Amanda Pacheco.
The Larry Crowne, Charming, and NCIS star posted an announcement to match fiancée Amanda's on Instagram a few days after the engaged couple welcomed their daughter on Feb. 15.
"Life is an ever-evolving journey, and for all those times when our path needs a light ... Often angels are sent to show us the way and that we can be more ... Straight out of heaven we welcome our first daughter," he wrote, along with the hashtag #ItsJustUs3Now.
Article continues below advertisement
The adoring hashtag is a play on the couple's (former!) hashtag, #ItsJustUsNow, which was debuted on Jan. 1, 2020, when the actor got down on one knee and proposed to Amanda while the couple was vacationing in sunny San Diego.
Wilmer posted a photo of the picturesque proposal to Instagram, along with the caption, "It's just us now."
Article continues below advertisement
Back when he popped the question, an inside source told E! News that Wilmer was purely focused on making Amanda feel adored. He apparently said he "definitely wants to make sure she feels taken care of," and we're melting!
Who is Wilmer's baby mama and soon-to-be wife?
Model Amanda Pacheco is also a PADI divemaster, which means she's licensed to lead recreational scuba diving excursions. That sounds like tons of fun, and also makes total sense since Amanda generally "opts outside," and spends most of her time outdoors.
She loves to relax at the beach near her house and thoroughly enjoys fishing trips, deep-diving, and snorkeling.
Article continues below advertisement
Amanda is also an avid traveler. In a distant pre-pandemic life, the 30-year-old model posted photos from an exotic getaway to the Philippines, where she visited dazzling sites like Celu, El Nido, Palawan, and Siquijor.
It's no wonder that she chooses to spend her free time admiring the rare marvels of nature, as a city girl who hails from sunny Los Angeles.
The new mom recently shared with her 69K Instagram followers that she can't wait to update everyone on "how unique and truly magical" her pregnancy journey has been.
"We have encountered numerous signs that makes [sic] me ponder how wondrous the universe is," she wrote alongside a carousel of snaps from before Amanda's water broke, when she and Wilmer headed to the hospital, and finally a cute snap of the whole family to marks their baby girl's one-week birthday.
Congratulations to #JustThem3!