Years Later, Players Still Have Theories on Who Killed Phone Guy in 'FNAF 1'
Despite the first game in the 'Five Nights at Freddy's' franchise being years old, fans still have varying theories on who killed Phone Guy.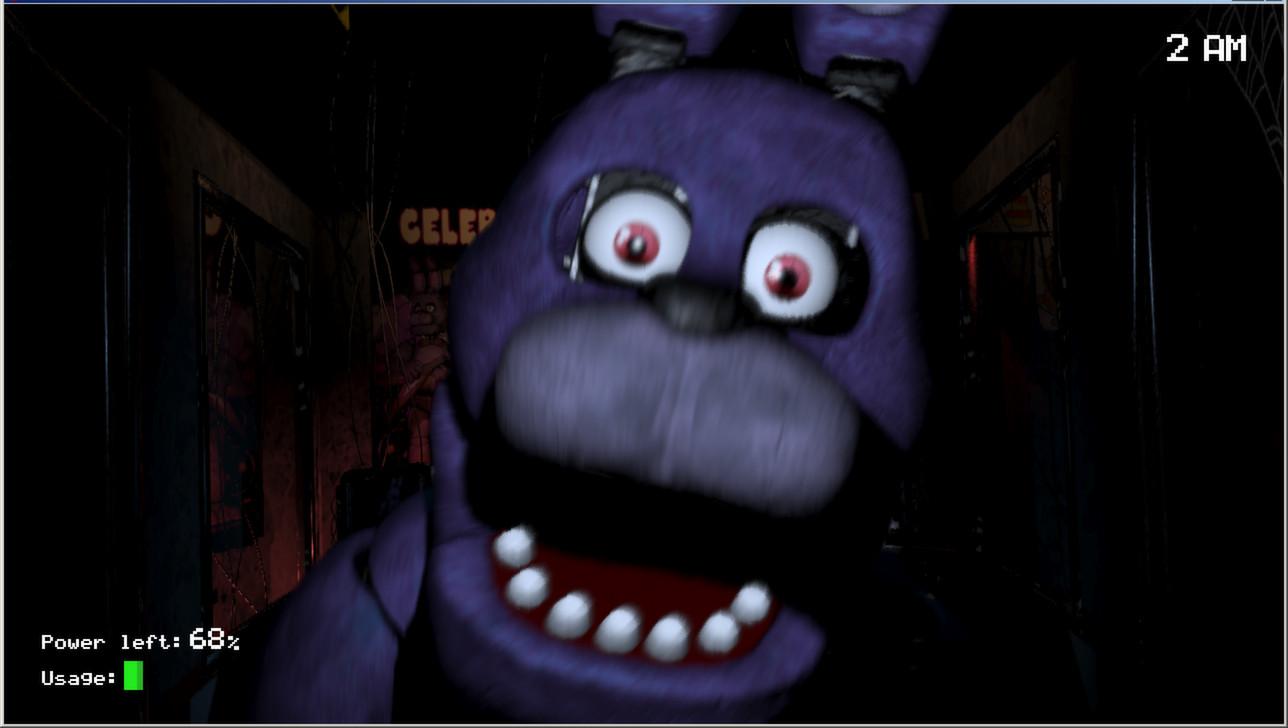 Article continues below advertisement
On your first night working at Freddy Fazbear's Pizza in FNAF 1, you'll receive a phone call early on in your shift. The voice on the other end is a recording of one of the previous security workers of the establishment who has left messages to help guide you through your nights there.
After the fourth night, though, you'll no longer receive recordings from this mysterious figure (known henceforth as Phone Guy), and many players assume that he was killed by the animatronics. But who really killed Phone Guy in FNAF 1? Fans, of course, have some theories.
Article continues below advertisement
It's assumed Phone Guy was killed on the fourth night in the original 'Five Nights and Freddy's' game.
Phone Guy's opening message to the player on night one reveals that the animatronics come alive at night — warning you that you should not, under any circumstances, be caught by them.
"Now concerning your safety: The only real risk to you as a night watchman here, if any, is the fact that these characters, uhh, if they happen to see you after hours, probably won't recognize you as a person. Th-They'll most likely see you as a metal endoskeleton without its costume on," Phone Guy warns.
Throughout the week, his messages become increasingly more concerning. By night four, it seems as though Phone Guy doesn't make it to the end of his week with the company.
Article continues below advertisement
"I may not be around to send you a message tomorrow," he opens the call on night four as banging is heard in the background. "It's, it's been a bad night here. For me. Umm... I-I'm kinda glad that I recorded my messages for you... uh, when I did. Uh hey, do me a favor: maybe sometime, uh, you could check inside those suits?"
Article continues below advertisement
The call is much shorter than the previous ones, ending with the sound of Freddy's music and moaning from animatronics before the call cuts out with "Oh no..." and the sound Golden Freddy uses for his jump scares. This, of course, has led many to believe that Golden Freddy is the one who killed him — but other fans have conflicting theories.
Who really killed Phone Guy? Fans weigh in.
There are a few different theories floating around the internet as to who brought Phone Guy to his demise. While the popular theory is that it's Golden Freddy, a user on Steam forums countered that it might be Chica instead.
Article continues below advertisement
The user speculated that the banging was from Foxy at the left door, ruling out both Foxy and Bonnie, and Freddy's music indicates he's actually in the kitchen.
"The whole picture is this: Foxy's banging on the left door while Freddy's in the kitchen while Phone Guy is looking at the kitchen camera and while he's looking at the camera Chica walks in through the right door, groans and kills him," the user wrote.
Many have believed this, though others have countered that Golden Freddy still could've been the culprit, as he has the ability to sort of "teleport" himself — still placing him in the room at the time of death.
What other theories have you seen floating around?