Here's Why You Recognize the Narrator From 'The Binge'
The narrator of Hulu's latest film 'The Binge' is an uncredited voice who sounds reminiscent of Morgan Freeman. So, who narrates 'The Binge'?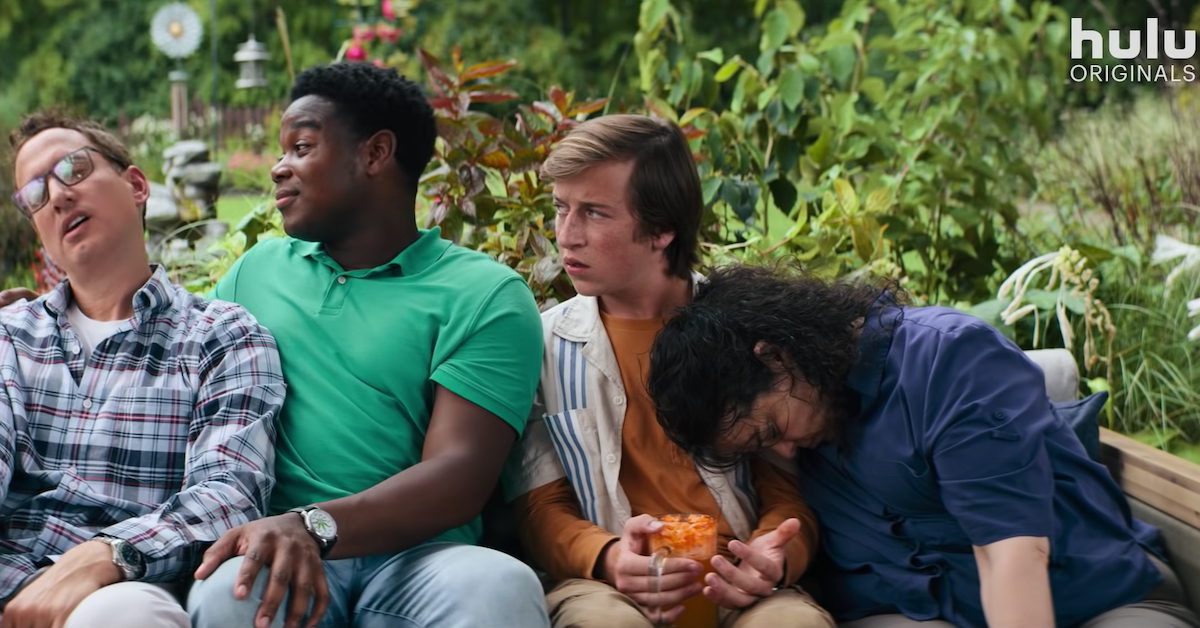 Hulu subscribers are talking about The Binge, the latest movie to arrive on the streaming platform. A comedic riff on The Purge, The Binge stars Vince Vaughn, Skyler Gisondo, and Dexter Darden. "I highly recommend watching The Binge," one fan writes on Twitter. "It's the comedy we need right now."
Article continues below advertisement
Others say it's "written by stoners, for stoners" but still provides an "amazing and hilarious" couple of hours for anyone interested in "a stupid, fun, teen get-to-the-party movie ... with a surprising amount of heart (and a musical number!)." But one of the most pressing and recurring questions among fans sees them wondering who is the narrator? After all, no one is credited on the movie's IMDb. Keep reading while we investigate.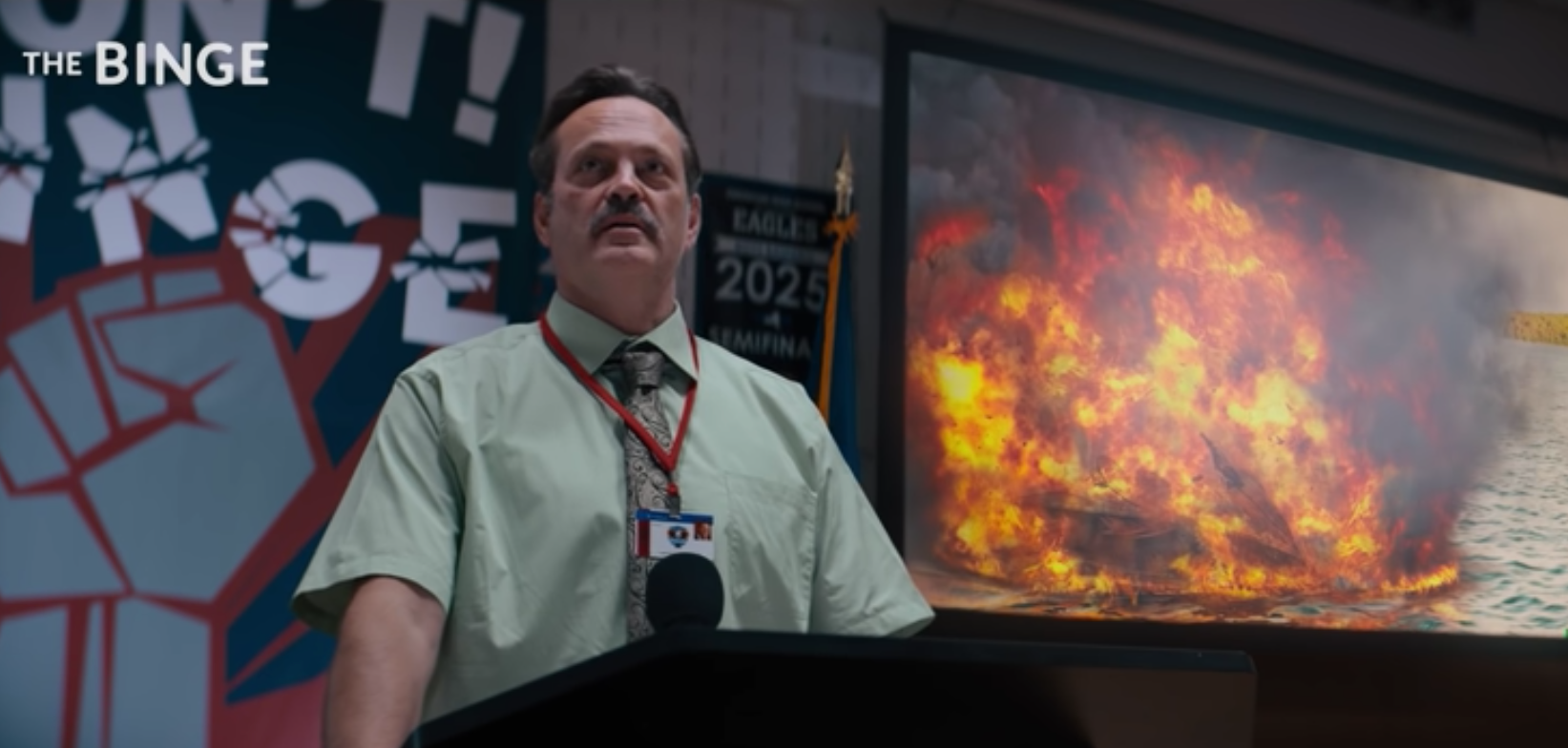 Article continues below advertisement
Who narrates Hulu's new movie 'The Binge'?
If you think Morgan Freeman narrates The Binge, you are wrong — but you are not alone. From Twitter to Reddit, to even a couple of movie reviews, people from every corner of the internet are puzzled as to who voices the movie.
One person asked point-blank whether anyone had "any idea who the narrator is since they decided to leave it off IMDb," and the narrator himself slid into the comments to reveal his identity.
Article continues below advertisement
Josh Robert Thompson, who calls himself a "Morgan Freeman voice double" has said he is "thrilled" to be the uncredited and secret "voice of * ahem * 'Narrator' in The Binge."
"#DiscountMorganFreeman," he hilariously hashtags his post.
Article continues below advertisement
But Morgan Freeman isn't the only impression Josh does and does well (though Morgan himself called Josh's impression of him "outstanding"). In fact, he's well known for his celebrity impressions of Jeff Goldblum, Robert De Niro, Arnold Schwarzenegger, Matthew McConaughey, George Lucas, Arthur "Fonzie" Fonzarelli, Harrison Ford, and Donald Trump.
Who is Josh Robert Thompson?
While you might not recognize Josh by face, you've certainly heard his voice-over work. In 2010, he voiced Craig Ferguson's robot skeleton sidekick Geoff Peterson on CBS' The Late Late Show.
Article continues below advertisement
Josh has voiced a number of video games including Chicken Little: Ace in Action; WALL-E; Call of Duty: World at War; G.I. Joe: The Rise of Cobra; Final Fantasy XIII; and Command & Conquer 4: Tiberian Twilight.
Article continues below advertisement
Josh also narrates Yogi Bear and Scary Movie 5, and played the voices of Tom Brady, LeBron James, and Arnold Schwarzenegger in Glenn Martin DDS.
In The Cleveland Show's episode "Hot Cocoa Bang Bang," Josh played David Schwimmer, and he has also been a recurring character in Family Guy since 2011. In fact, Josh has been featured in 56 of the show's episodes.
In 2015, Josh completed his first pilot, for a show called The Josh Robert Thompson Show, which he shared through social media in 2018.
"Thank you for all of your kind words about my TV pilot," he recently tweeted. "I'm so proud of the work that everyone did on this show & amazed at how many new people are finding it for the first time. Believe me when I tell you: NEVER. GIVE. UP."
The Binge is now streaming on Hulu.