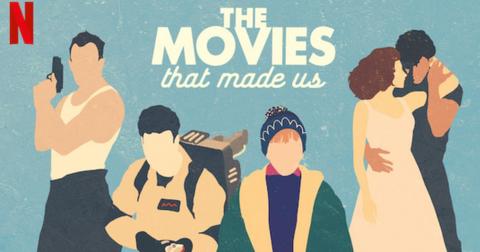 The Internet Hates the Narrator in 'The Movies That Made Us'
By Shannon Raphael

Dec. 5 2019, Published 5:27 p.m. ET
With the decade quickly coming to an end, it seems like everyone is eager to feel some nostalgia. Cue Netflix's docuseries, The Movies that Made Us. The four episodes cover just a few of the most beloved and influential movies in American cinematic history: Dirty Dancing, Home Alone, Die Hard, and Ghostbusters. 
Article continues below advertisement
Viewers are loving how they can relive the magic of these films through the series without the hassle of trying to rewind their VHS tapes afterwards. But there's one thing that many are not happy with: the show's narrator. 
Who narrates The Movies that Made Us and why does the internet hate him? Read on to find out more about the narrator of the show, and some of Twitter's funniest reactions to his narration style.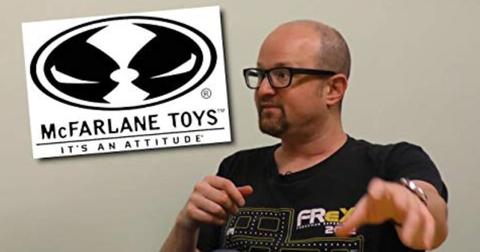 Article continues below advertisement
Who narrates The Movies that Made Us?
For those who are feverishly searching for who is behind the cheery narration in The Movies that Made Us, look no further. Donald Ian Black provides the narration in the docuseries, and it isn't his first for Netflix. The voice actor also was the background narrator in both seasons of The Toys that Made Us. Both series were created and directed by Brian Volk-Weiss.
Donald's style in the show has been described as "hyper," "gimmicky," and "jokey." Some viewers went as far as to say his tone was distracting from the content of the show. 
He's also worked as a writer, and his other credits include 2017's Goodbye Neenaw and the upcoming Mummies Movie. Not much else is known about Donald, as he has no known social media accounts.
Article continues below advertisement
Some Twitter users had a *strong* reaction to Donald Ian Black's narration.
While the show received a lot of attention online for making people feel emotional about the past, Donald's narration techniques were mentioned in some of the most memorable tweets. 
Several people implored Netflix to re-consider who would narrate Season 2, while others said they couldn't make it past the first few minutes because of Donald's "irritating" voice. 
Went to watch #TheMoviesThatMadeUs on Netflix. Lasted 3 seconds. The Voice over is like some guy on a you tube countdown of best bloopers or something. Can someone point me in the direction of good movie documentaries?

— Rach (@raerhi) December 4, 2019
Article continues below advertisement
Netflix, it really is a shame you picked the world's most irritating voiceover for #TheMoviesThatMadeUs. I ended up having to turn it off.

— lydia_petze (@lydia_petze) December 5, 2019
Article continues below advertisement
What is The Movies that Made Us about?
In addition to giving viewers the chance to walk down memory lane, The Movies that Made Us also features insight from some of the people who made the iconic films — including actors and writers. Fun facts revealed in the series include that Dan Akroyd wanted Eddie Murphy to star in Ghostbusters, but his role went to Bill Murray (and we truly can't imagine it any other way).
Article continues below advertisement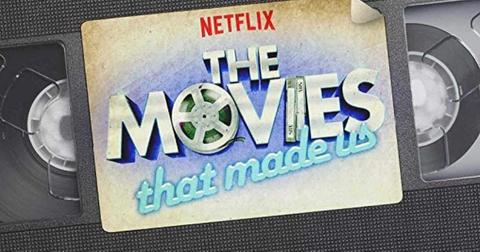 The show also revealed that Sarah Jessica Parker was considered for the role of Baby in Dirty Dancing (which ultimately went to Jennifer Grey) and the role of Johnny almost went to Billy Zane from Titanic. 
Some of the supporting actors on Die Hard were concerned when Bruce Willis was given the starring role. They thought that audiences wouldn't respond well to his sarcastic attitude. 
You can relive the nostalgia in The Movies that Made Us which is now available to stream on Netflix.