Everyone's Obsessed With the New Match.com Commercial — Who Plays Satan?
A commercial for Match.com shows Satan falling in love with 2020. People want to know: Who plays Satan? And who plays the year 2020?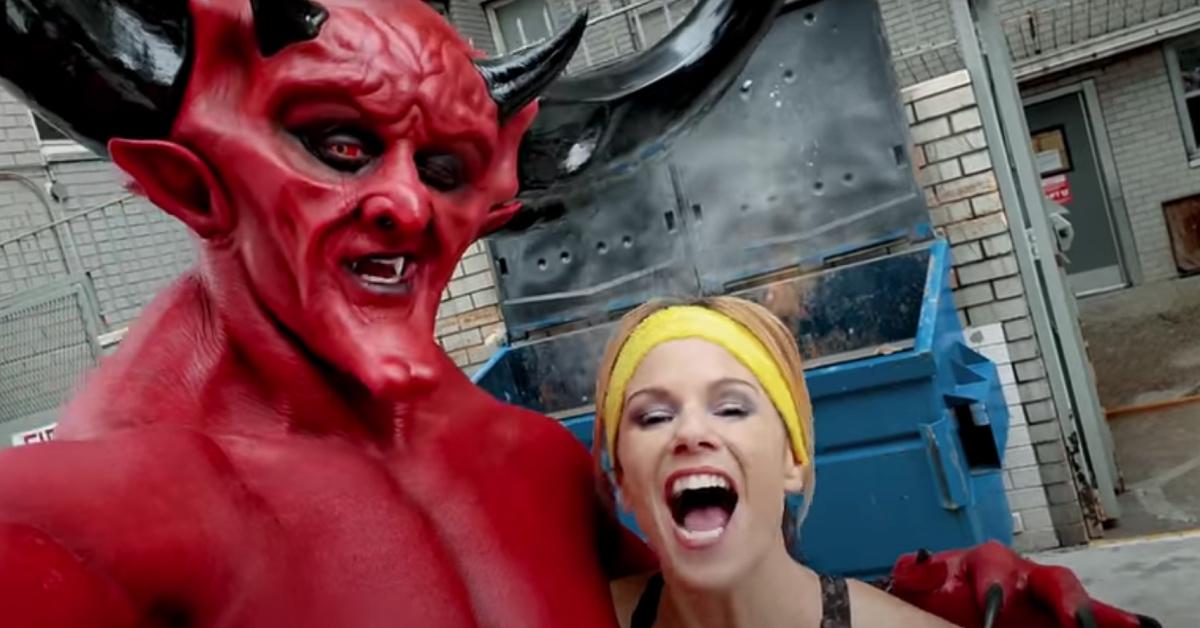 If you haven't yet watched the newest Match.com commercial featuring Satan, then you are truly missing out. We're not saying it's the only good thing to come out of the year 2020, but it definitely makes our top 10. Maybe even our top three. It's one of the only things that has accurately summed up how everyone feels about this terrible, horrible, no good, very bad year.
Article continues below advertisement
Many have taken to social media to share their praise for the ad, but some people also have questions. Specifically: Who plays Satan? Here's what we know.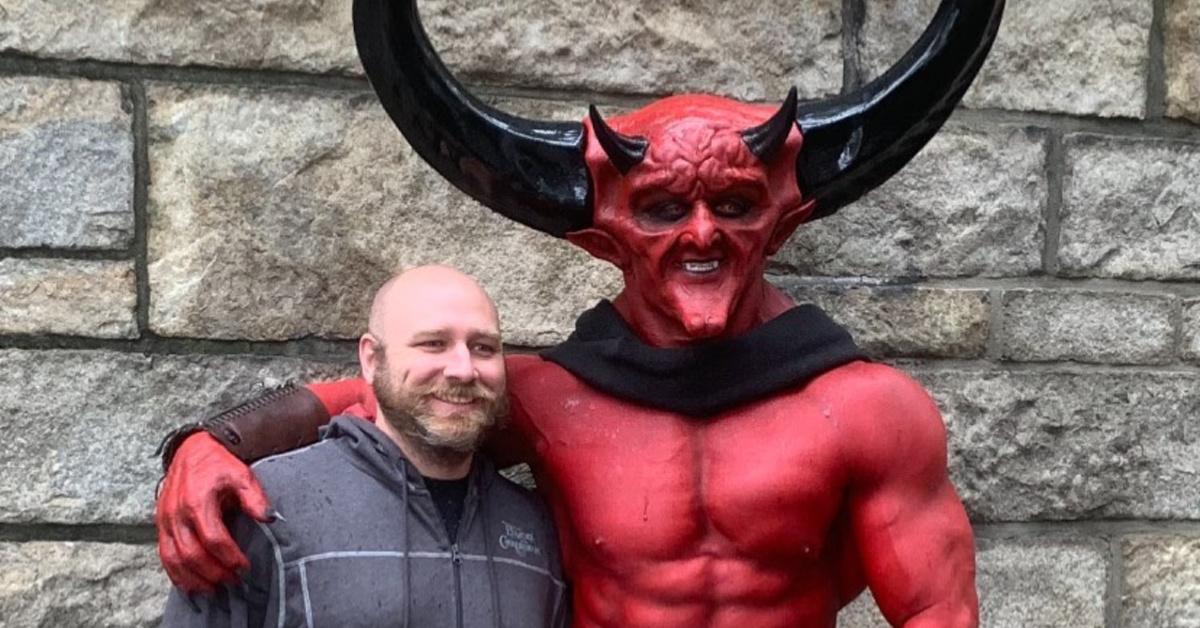 Article continues below advertisement
Who plays Satan in the new Match.com commercial?
If you told us that Ryan Reynolds' production company, Maximum Effort, had somehow cast Satan himself for the Match.com commercial, we'd be tempted to believe it. Throughout the new Match.com campaign, Satan acts pretty much exactly as you'd expect him to as he meets 2020, the love of his life. They hoard toilet paper, snap selfies in front of a literal dumpster fire, and enjoy a romantic moment on a bench together as the world — if you'll allow the expression — goes to hell.
Satan doesn't do a lot of speaking in the commercial, and the actor playing him is (obviously) pretty heavily disguised, which has definitely added to the mystery and led people to wonder who is behind the horns. Thanks to a little bit of internet sleuthing, we now know that Satan is played by Aaron Reed!
Article continues below advertisement
Aaron Reed is a bodybuilder from Tampa, Fla.
While the huge horns and spooky claws featured on Satan in the commercial are not real, it looks like his muscles are 100 percent authentic thanks to Maximum Effort casting a legit bodybuilder for the role. According to his Instagram bio, Aaron is actually the world's tallest bodybuilder at 6' 7" and weighing 315 lbs.
Article continues below advertisement
Back in 2009, Aaron signed a developmental deal with WWE as Lift Sawyer. After his wrestling career concluded in 2010, he moved out to Las Vegas and then L.A. to try to break into the film industry. Judging by his Instagram posts, he has recently resettled back in Tampa, but still obviously has some connections in the industry — hence the role of Satan in people's current favorite commercial.
Article continues below advertisement
Who plays 2020 in the Match.com commercial?
Of course, we were also wondering about who plays Satan's love interest, 2020. Again, some internet sleuthing got us our answer: That's actor Natalie Roy! In addition to her role as 2020, Natalie has also made appearances on several TV shows, including Law & Order: SVU, The Following, and After.
She offers personal audition coaching services on her website. (We also have to say she seems like an all-around lovely person despite embodying one of the worst years in humanity's history in a commercial!).
Article continues below advertisement
The Match.com commercial also features a rerecorded version of Taylor Swift's "Love Story."
Taylor Swift fans undoubtedly noticed something else very special about the commercial: It features a brand-new version of "Love Story"! This is the first public snippet we've heard of her rerecorded catalog, a huge project she has undertaken in order to regain ownership of her music after her original catalog was purchased by Scooter Braun's Ithaca Holdings.
Article continues below advertisement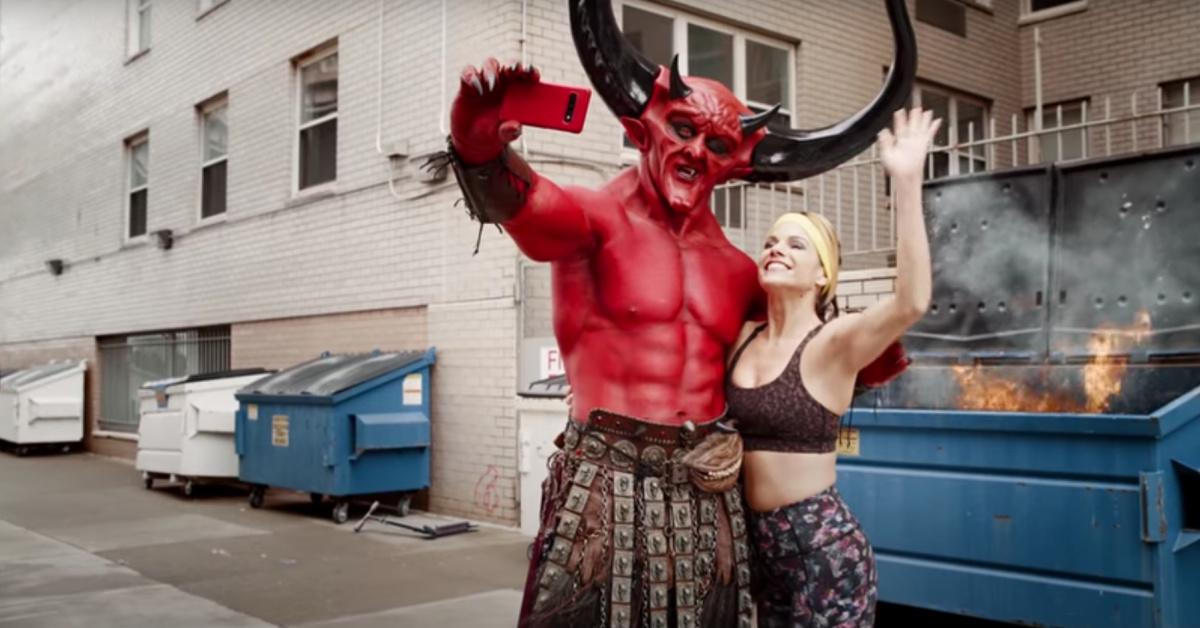 And on that note, did anyone else notice that a literal scooter was in the shot of the commercial next to the dumpster that's on fire? That can't be a coincidence, right?