Are Influential Watchdogs @Diet_Prada Becoming the Fashion... Police?
What is Diet Prada and who runs what BOF calls "the most feared Instagram account" in the fashion industry? Plus, other accounts to follow.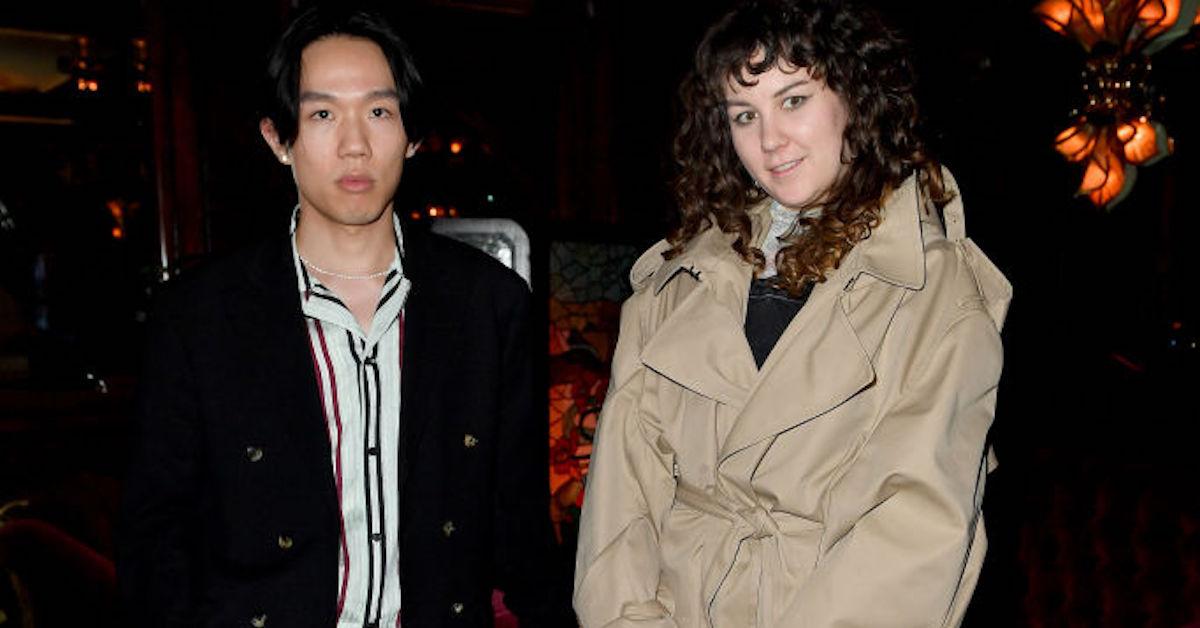 We've been increasingly relying on Instagram for gossip of the entertainment, food, and fashion variety, which is why the style watchdog account Diet Prada has become such an important mainstay of our feeds.
So, who runs this account, which has been dubbed one of the most influential voices in the industry right now? Plus, keep reading to learn of other similar accounts to follow.
Article continues below advertisement
What is Diet Prada and who runs the account?
Diet Prada began as a way to call off knock-off designs and has evolved into a champion for emerging designers and integrity in the fashion industry.
Started in 2014 by former Eugenia Kim employees Tony Liu and Lindsey Schuyler, Diet Prada now boasts over 2 million followers and continues to showcase sketchily similar imitations in the high fashion world (Bottega Veneta, Marni, Victoria's Secret, and Virgil Abloh have been called out as repeat offenders).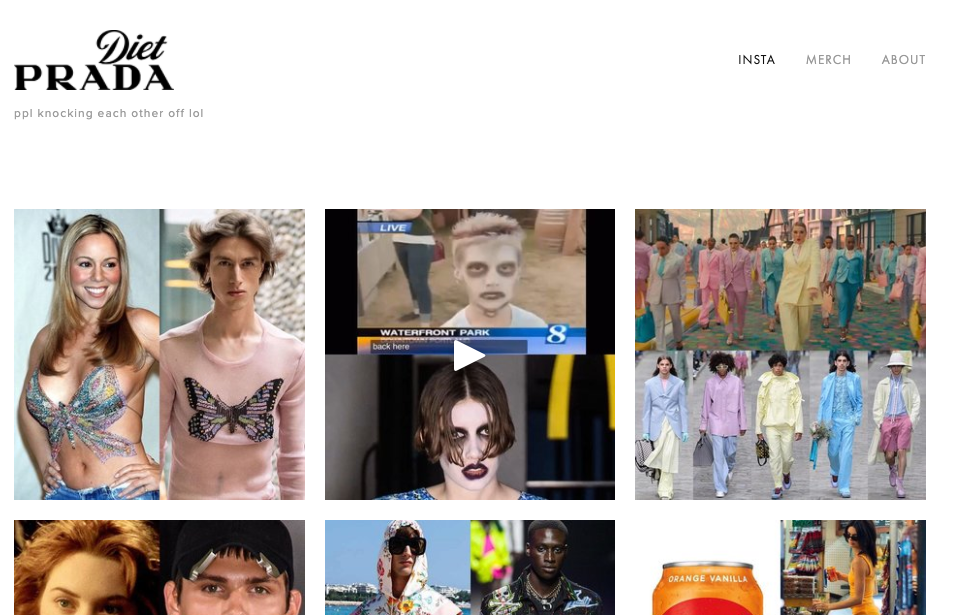 Article continues below advertisement
More recently, Diet Prada has gained a ton of traction for its efforts to call out the racism and misogyny so prevalent in the fashion industry. From putting Dolce & Gabbana's ad featuring a Chinese model as well as Stefano Gabbana's racist DMs on blast and causing the brand to cancel its planned Shanghai runway show, to more recently shining a light on Marni's racist and reductive "Jungle Mood" campaign, and even starting their own Patreon for exclusive content (they already sell branded merch), Tony and Lindsey have been staying busy.
Article continues below advertisement
"There are many problems in fashion beyond knock-offs," Lindsey said in an interview with Fast Company. "We've got a community that wants to hear about these things and keep people accountable."
Article continues below advertisement
Shutting down the Shanghai D&G show was the moment when Diet Prada realized the account was "not just all talk." "I think neither of us expected that would happen," Tony shared. "When we were preparing to call [Dolce & Gabbana] out [for its racist ad], we were like, Oh, maybe some models will drop out or the attendance might be low. But for the entire show to be canceled: that's when we realized, Hey, we can actually do something."
Article continues below advertisement
The duo also "go hard on influencers," who often sell "cherry-picked knock-offs" of designers they have relationships with. Tony also mentions how easy it is for designers, like lingerie brand Fleur du Mal or Balenciaga, to "browse their feed and look at, like, young creatives ... and just swipe their work." "These young creatives are small and don't have the resources to battle in court, not that [the laws] are very favorable in terms of design protection."
Diet Prada feels "a responsibility to help as much as we can," they say, and their posts have gone a long way to effect change in the real world. Thanks to their interventions, some creators have been able to receive pay from brands that wronged them, and others have pulled their copycat designs. These tangible repercussions are part of what earned the account the moniker of "the most feared Instagram account" by the Business of Fashion.
Article continues below advertisement
But are the cancelers getting canceled? Here are similar accounts you can follow.
In this day and age, it feels like almost a matter of time until the industry cancelers get canceled themselves, and some think that Diet Prada has crossed the line. Many are pointing to how Diet Prada announced GAP's partnership with Kanye West as the straw that broke the camel's back.
Article continues below advertisement
"I think DP took a lazy approach to satire at the expense of three Black designers, one of them being a Black woman," wrote Antoine Gregory to GQ, referring to Diet Prada's failure to acknowledge the Nigerian-British designer Mowalola Ogunlesi, who Kanye had appointed as his design director for the GAP collab. "Black women are already grossly underrepresented in fashion. Here was an opportunity to highlight her appointment."
Instead, Diet Prada framed the partnership as a blow to Telfar Clemens, whose deal with Gap was postponed due to COVID-19.
"Abolish the police also means diet prada," one person on Twitter joked, per GQ's piece, titled "In Fashion, Who Will Cancel the Cancelers?"
If you're looking for different fashion-adjacent social media accounts to follow, check out Shelby Ivey Christie (@bronze_bombSHEL), Ayo Ojo (@fashionroadman), Anastasia Vartanian (@fatannawintour), and 1 Granary (@1granary).