Telfar Bags Sold out in Minutes and Are Now on Third-Party Sites for Triple the Price
The now sold-out Telfar bag is being sold on third-party sites for almost triple the cost. So, how much does a regular Telfar bag cost?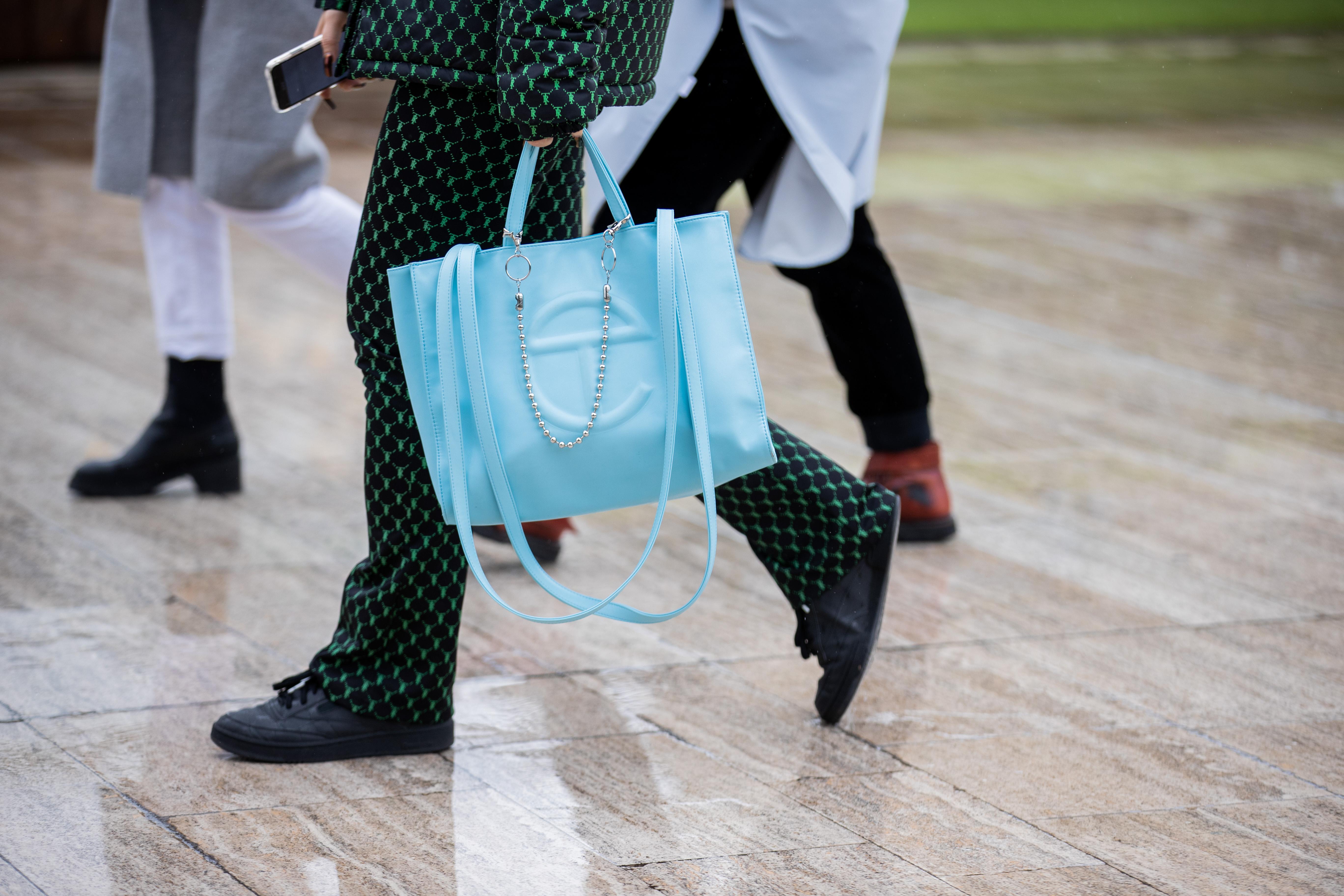 Liberian-American fashion designer Telfar Clemens is the founder of Telfar, a fashion label based in Bushwick, Brooklyn. Recently, his bag known as the "Telfar" bag restocked on his website but most shoppers were left disappointed when bots came onto the site and bought up all the stock.
Article continues below advertisement
Telfar bags retail between $150 and $257.
Telfar Clemens, who created his brand in 2005, designed these bags to be affordable fashion and "accessible luxury." The brand's popular logo-covered bag comes in three different sizes and a variety of colors. They typically range in price from $150 to $257, according to Footwear News. So, when the news broke that his bags were being sold for triple the cost, he (and the rest of the internet) was not happy about it.
Article continues below advertisement
The designer took to Instagram stories with a simple but powerful statement on the sell-out. He also insinuated that he was shutting down his site to make sure that bots do not come for his merchandise again. He wrote, "Telfar is for the people. Not Bots. Store on ice while we root them out."
Article continues below advertisement
Some blame the sell-out of Telfar bags on Hypernova Group.
Hypernova Group is a company that specializes in reselling merchandise that is "highly sought after," according to its website. Twitter users accused the company of buying up the in-demand bags in order to flip them at a higher price.
Article continues below advertisement
Nylon reported a Twitter user associated with Hypernova Group tweeted out that the company had purchased 60% of the brand's restock writing, "@HypernovaGroup ABSOLUTELY DESTROYED THE TELFAR RESTOCKS. NOT DOING MATH BUT WE TOOK OVER 60% OF STOCK."
Article continues below advertisement
The brand doesn't seem to care much about the outrage from the designer or others who were hoping to purchase a bag for retail price. The brand's Twitter page has been retweeting and liking tweets that brag about Hypernova's monopoly on the restock of Telfar bags. One specific tweet the brand "liked" read as follows: "@HypernovaGroup a black owned cook group just liquidated a black owned company in minutes telfar git its price point and can now make more product what's wrong pay to play."
Twitter blew up after the bags sold out, mostly with shock at how much a Telfar bag actually costs.
As we said before, Telfar bags sell for as little as $150, which is similar to a Michael Kors or Kate Spade bag. So, when word got out that there were third-party sites, like Poshmark and Depop, selling the bags for as much as $500, people were shocked.
Article continues below advertisement
One user wrote, "Did you guys see how much people are reselling telfar bags on depop.....I did not just see a large selling for $650......"